When you're looking for expert tips on how to make a presentation stand out, or how to improve your communication skills, the top TED talks are a great resource. They offer a quick look at some of the best new ideas out there today.
Some of the top talks have become well-deserved classics — Sir Ken Robinson on creativity, Simon Sinek on what inspires people, Hans Rosling on statistics.
For sales pros, advice from experts in different fields can be a great way to fine-tune your own sales presentations. Check out these quick videos for tips on how to make sure you're solving the right problems, how to avoid neglecting the important details, and how to be a truly effective leader.
Sutherland suggests that many solutions aren't answering the right problems. What seem to be problems that need to be solved through cost-benefit analyses or better engineering might instead require a more creative approach.
The take away for sales pros? While people tend to take the "basic view that real value involves making things," Sutherland makes the case that "most problems are actually problems of perception." An engineer might plan to spend billions on infrastructure to shorten a train trip, but that might not improve the customer's perception of the train journey.
That means, when you consider how to make your presentation more compelling, you should look for ways to positively influence your client's perception of the problems that you're solving for them.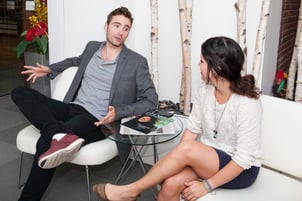 Want to see how to improve your communication skills? Cuddy makes the case that "tiny tweaks can lead to big changes." Research consistently shows that "we make sweeping judgments and inferences from body language." And we do it much faster than most people realize: Cuddy shares that viewers have predicted 70% of political races from viewing just a one-second clip.
What does that mean for you? Paying more attention to what you're communicating non-verbally during a presentation can have a huge payoff.
What is it that leaders really do? According to Godin, "we try to change everything": "we try to find a piece of the status quo — something that bothers us, something that needs to be improved, something that is itching to be changed–and we change it. We try to make big, permanent, important change."
If you want to be effective, it takes more than figuring out how to make a presentation better, or how to improve your communication skills with your clients. And it isn't enough anymore to buy advertising to share your message — Godin shows that when you're a leader, you inspire people "not because you force them to do something against their will, but because they wanted to connect."
Dig Deeper: The Stats Behind the Stories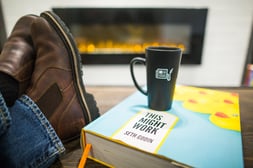 Helpful as the top TED talks and other speeches can be — sometimes you'll want to dig a little deeper and check out the stats behind the stories.
For more detailed sales tips — take a look at some of our recent blog posts. And click the subscribe button to get first access to future tips.