When you wait until you get back to the office to send prospects sketches, photos or information, you run the risk of the project falling through.
The quicker your turnaround time, the better your chances are of closing the deal — and there are several mobile apps and tools to help you with that.
Here are five landscape design tools that will turn prospects into your next customers.
1. Digital Pencil and Paper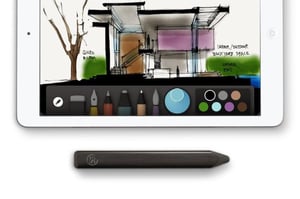 When you're walking around a job site with a client, you might want to sketch something to see if you two are on the same page or to make a note. Instead of using a pencil and paper, you just need an iPad.
Pencil by FiftyThree allows you to sketch, write, color, blend and even erase drawings on your iPad. It's an instant way to show homeowners your ideas, while incorporating theirs.
Once you're finished, you can also save the sketch and attach it to your proposal, along with your digital design.
The Pencil device looks like a carpenter's pencil and works with the Paper by FiftyThree app, which is free. It's rechargeable and connects to your iPad using Bluetooth. Pencil is available in a walnut or aluminum style and ranges from $49.95 to $59.95, depending on the color.
If you'd rather use your finger than the Pencil, try the Inkflow Visual Notebook app for iOS devices. You can write, erase, create sketches and add photos with the free app. For more features and capabilities, you can upgrade to Inflow Plus for $7.99.
2. Accurate Time Tracking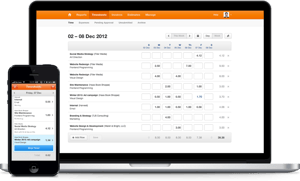 If you charge clients an hourly rate for your pool and landscape services, you need to have a way to easily track those hours.
Many CRMs have a way to track hours, but there are also apps available that are designed specifically to keep up with your time, especially if you're away from the office.
One example is Timely, which helps with scheduling and time tracking. You can start a timer on the app, add hours and integrate calendars. The app is free for one user and up to five projects. They also offer packages if you want to add more team members or projects.
Time Doctor tracks your time, and monitors you or your designers flow with screenshot capture. It's easy to track the actual work time, along with breaks, and meeting times.
Harvest is another option that does a lot more than just track your time. It allows you to create and send invoices, accept payments and track expenses. You can also manage your staff's time and automatically remind them to submit their timesheets.
3. Mobile File Storage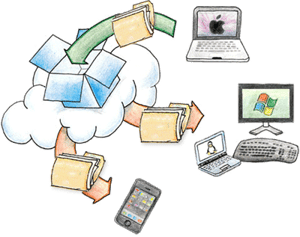 Your phone or tablet is your office when you are on the go, so make sure you have access to all of your files on each device.
Sites like Dropbox, Evernote and Google Drive are especially useful mobile apps for designers, allowing you to store and access documents on different devices.
That way you'll never get to a client's house and realize you forgot an image or a file. You'll show them you've come prepared and are the pro for the job.
Plus, you can give others access to your files on these sites, so you won't have to worry about trying to attach large images to emails.
4. Smartphone Camera App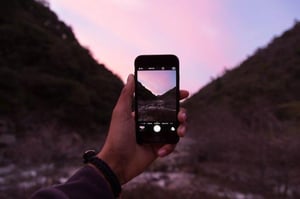 Project photos can be one of the main selling points for your pool construction and landscaping services.
So it's important to have a good camera on your smartphone or tablet to really wow clients with your work.
These landscape design tools allow you to show them similar projects you've done, and use those to get a signed contract.
If you don't like the camera app that comes standard on your phone, you can download others like Camera+, Camera360 Ultimate, Camera Awesome or Camera JB+ (Android only) to get extra features.
Use the camera to take before and after project photos, then share them on social media.
5. Credit Card Payment Options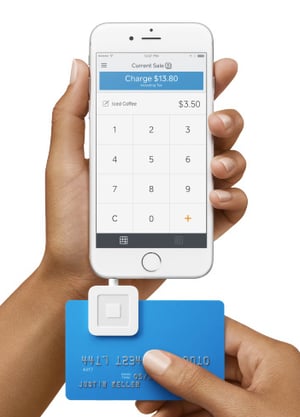 If you're with a client and they are ready to close the deal, you'll need a mobile way for them to pay for your services. You can do that with a credit card reader like Square.
The Square Reader plugs into the standard headset jack on your smartphone or tablet and works with the Square Register app. Just swipe the credit card and enter the amount they owe.
The Square Reader is free, but you have to pay 2.75 percent on each transaction.
You don't need to have an Internet connection to use Square, and you can send customers receipts via email, text or by printing them.
PayPal also offers a credit card reader, which has a 2.7 percent charge per swipe. But you can do more than take cards in person with their plans: You can also set it up so you can accept credit cards and PayPal on your website.
Your Complete Digital Business
Mobile tools allow you to instantly pull up files, show prospects photos, take payments and more during your meeting — all of which increase your chances of landing clients.
But to have a successful landscape and pool design business, you'll need to use more than just mobile landscape design tools. Professional landscape design software or pool design software should also be a vital tool for your business.
With VizTerra and Pool Studio, you can create 3D designs and videos to share with prospects. You'll be able to craft a personal experience for potential customers that they won't be able to turn down.
Demo our software for free today.