From the custom pool with the elegantly hidden equipment to the thoughtfully planned landscaping with just the right hardscaping — getting the colors, finishes, and materials exactly right is an important part of creating the best experience for your clients.
For many homeowners, in fact, getting help selecting the right products and materials space is a key reason why they hire a professional designer.
With 85% of homeowners choosing to renovate with the help of a professional, it's notable that many identified "finding the right products and materials," and "helping me with defining my style" as some of the most important reasons why they chose to hire a designer.
When your clients look to you for suggestions on everything from umbrellas to deck furniture, countertop finishes to patio tile — selecting the best options that will make the space look spectacular while also increasing the home value and standing the test of time can sometimes turn into one of the more time-consuming additions to your to-do list.
If you're already pressed for time, delving into color trends and forecasting in order to help your clients make the best decisions about products can be daunting. Pantone color forecasts look ahead all the way to 2018 — and not only has Pantone released nine color palettes for 2017, but the company also has on offer highly detailed planners that include, for example, inspirational imagery featuring "64 forecasted colors."
When you need to make recommendations that won't eat up too much of your time, consider incorporating elements of these color trends in your next project. Once you get familiar with this year's trends — and look forward to next year's — you'll be in the best position to offer your clients timely, expert advice.
---
What's Working in 2016?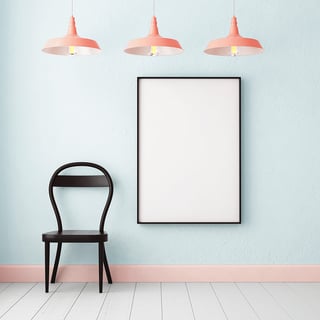 The new pastel shades trending in 2016 —Rose Quartz and Serenity, a warm pink and a cool blue — initially raised some eyebrows. Unlike the color highlighted last year — Marsala, a deep red/purple that was very well suited to the neutral earth tones that many homeowners prefer to see in their outdoor living spaces — the new pastel shades forecast for 2016 seemed to some perhaps a bit too youthful, pastel, and trendy to have much staying power.
Shades of rose gold, however, have proven popular with consumers in everything from jewelry to couches — and soft shades of cool blue have consistently been a familiar choice.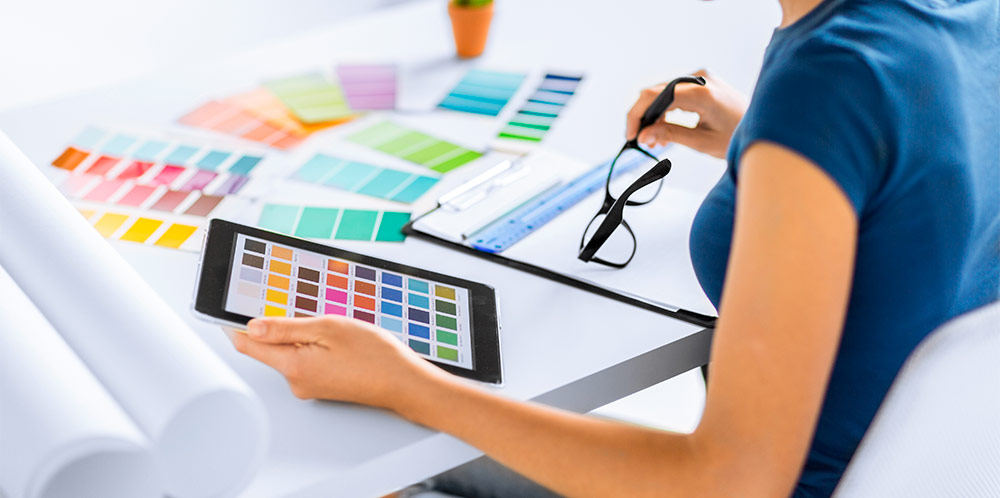 For 2017, Pantone has released not just two options, but nine.
Those nine color palettes include some that might prove especially inspirational choices for outdoor living projects:
Forest Bathing: a "stress-reducing palette" that includes greens and blue-greens "inspired by the Japanese practice of 'Shinrin-yoku' or forest bathing."
Raw Materials: a palette blending "natural tones" with bold colors like "Zephyr Pink," representing "both the re-use and re-purposing of materials from nature and the health and wellness movement."
Florabundant: a palette inspired by "the sumptuous beauty of rich floral hues." With "Pink Yarrow, Chrysanthemum, Red Dahlia and Baton Rouge," as well as "varying shades of green," this is one possible choice for clients who are especially interested in making sure their outdoor renovation project and landscaping "complements [their] home's style" and looks "stylish and beautiful."
---
What's On the Way Out?
As popular as rose gold and copper have been this year, some color experts point out that metallics are an especially easy way to pinpoint the date of a remodel: "In 2015, copper and rose-gold metals so dominated, they'll be identified with the year."
If your client is interested in incorporating copper or rose gold metallics in their outdoor living spaces, suggest to them accessories instead of "commitment pieces like lighting, hardware, or furniture."

Another way to help make those colors feel more timeless is to blend them with grays, choosing shades that can range from the classic neutrals to the muted dove grays Pantone has identified as likely to stay popular in 2016 and 2017. Trend forecasters note that "both copper and pink pair extremely well with varying shades of gray," suggesting that, "for a space that's bold and monochromatic with a twist," designers might "pair pink and copper with a mostly gray palette."
---
How to Stand Out
For many homeowners, achieving a custom look that is also timeless and classic is an important goal. To create an outdoor living space that makes familiar "classic" materials, or familiar pieces of classic outdoor furniture, feel new and fresh — instead of a remix of the same features and options everyone in the neighborhood already has — presents designers with an excellent opportunity.
To make a homeowner's new space feel fresh and innovative this year, consider these options:
Bring the Indoors Out
Researchers have noted that "people want their outdoor spaces to function as an additional living area with all of the comforts that were once limited to indoor rooms."

As a recent Houzz study notes, many homeowners interested in blending the outdoors with the indoors are using outdoor fabrics, which are "becoming increasingly hard to distinguish from traditional indoor fabrics," inside their home as well. Fabrics that match or complement the home's interior are a great way to make the outdoors feel like an extension of the indoor living space.
Incorporate Bold Patterns
Pantone's executive director, Leatrice Eiseman, noted at the 2016 International Home + Housewares Show that, along with a "resurgence of black and white imagery," "unexpected color combinations that seem to be discordant" and "pixilated and digitized patterns" will be popular choices.

To meet those emerging needs, manufacturers are offering bold, vivid patterns, much like those showcased, at one recent design trade show, in fabrics that focused on merging "aesthetics and functionality." Other award-winning fabrics included notably colorful options designed to be used both indoors and out.
---
Give Your Clients the Options They Want
Comparing options and helping your client choose their favorites from this year's trending colors is easy when you use 3D pool and landscape design software to create their future outdoor living space.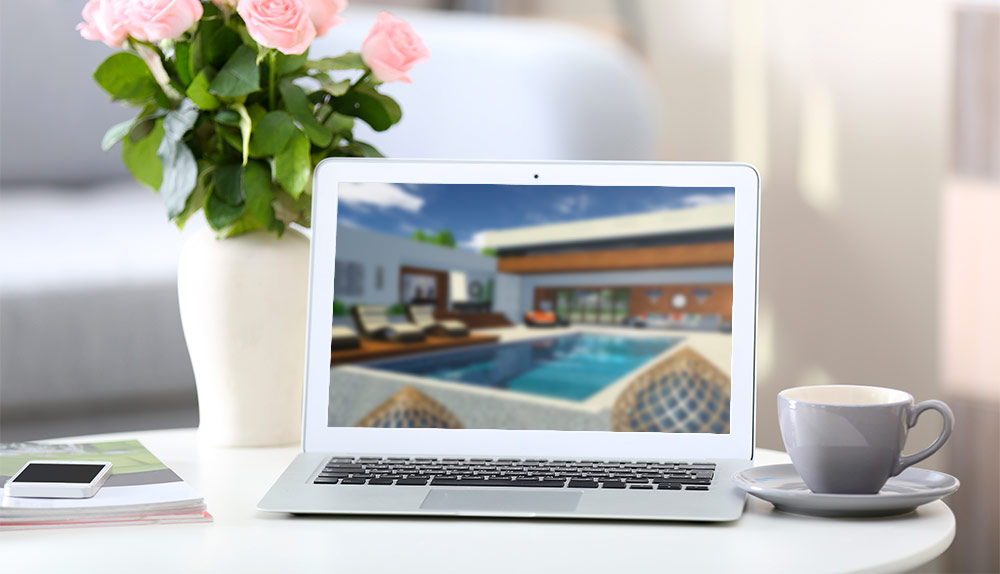 By using the extensive 3D library of materials available to you with 3D design software, you can immediately show your client how their space will look. Whether they are choosing pavers or dining tables, patio covers or pool tiles, you'll be able to show them, in stunning detail, exactly how their space will look.
And when you design with Vip3D, you get even more options: simply connect to the SketchUp Warehouse, and instantly drop in any of the latest options in fully rendered 3D — including trendy accessories, unique features, and iconic designer furniture. Within Vip3D, you can then edit the details: pick the right color, change the material, and make your client's future outdoor living space exactly right.
To see all of the latest options for yourself, take a tour of Vip3D today and see how easy it is to explore today's most innovative new trends with your clients.