As a great pool designer, you want to inspire confidence and excitement in potential customers, and a great way to do that is to create a great profile on Houzz, the popular online design and architecture community.
Who Are The Best Pool Designers On Houzz?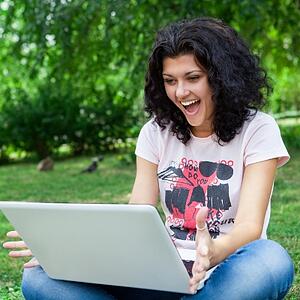 We've already written a blueprint that you can follow to build Houzz profile, but to give you some additional inspiration, we've scoured the site to uncover the best pool designer profiles from around the country. Check them out, and see what makes these profiles stand out from the crowd.
California Pools
One of the largest and oldest pool builders in the nation, California Pools has built more 60,000 pools in California and Arizona.
What Makes This A Great Houzz Profile?
Potential customers are searching for pool designers who can translate their ideas into reality. You can steer their searches towards you by translating your images into words.
Including strong and plentiful keywords can help more people find your Houzz profile, and California Pools seems to master this concept in their "Award Winning Pools" album. Each photo in the album is accompanied by a unique, colorful and detailed description.
Neave Group Outdoor Solutions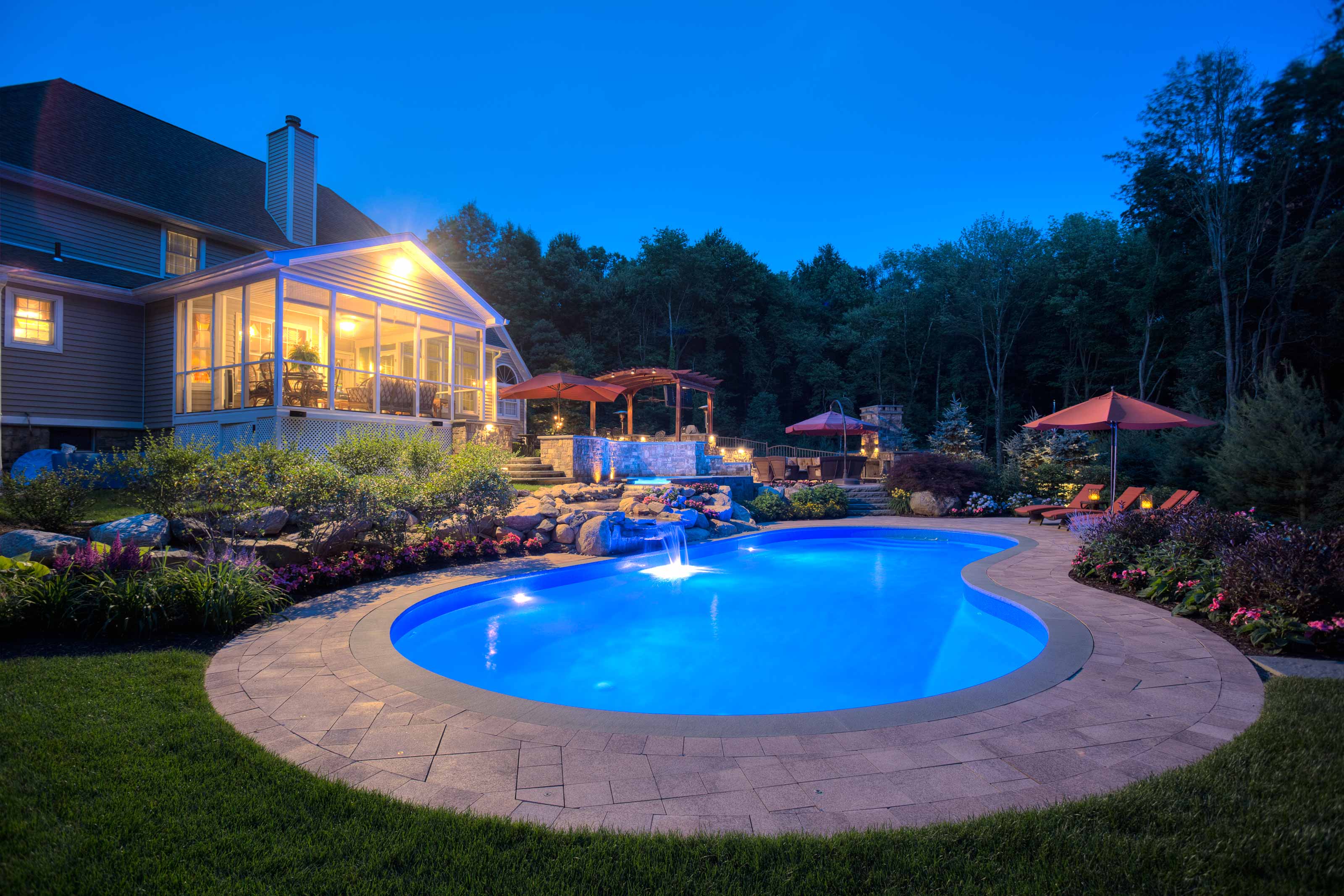 Headquartered in Wappinger Falls, N.Y., Neave Group Outdoor Solutions services the Hudson Valley, Westchester County and Connecticut.
What Makes This A Great Houzz Profile?
There is nothing more important to a design — or to a designer's profile — than the look of their projects. That's why Neave scores points for utilizing high-resolution photos on Houzz.
Even better, they use a lot of them. In fact, Neave averages 10 great photos per post, making it easy for potential customers to view the company's capabilities and get a feel for the quality of their work.
Pool Environments, Inc.
Pool Environments, Inc. has been serving clients in the Dallas-Fort Worth Metro and North Texas metro areas since 1990.
What Makes This A Great Houzz Profile?
Putting together an eye-catching and descriptive portfolio is a great start, but long-term success on Houzz requires a long-term commitment.
You need to keep your content updated and current at all times, and Pool Environments does a great job of it. They already have 50 unique projects posted on the site, and they are adding more on a regular basis.
Platinum Poolcare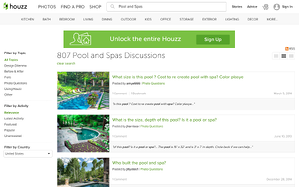 Founded in 2007, Platinum Poolcare does high-end pool design and builds in Chicago, Illinois and throughout Michigan, Wisconsin and Indiana.
Like a great pool, Houzz is a place to socialize, and Platinum Poolcare is one of the pool designers on Houzz that takes full advantage of the social aspect of the online community. They post regularly to their wall, and they participate in general forum discussions to provide their insight and advice to the community at large. As a result, potential customers understand the company's level of expertise. Platinum Poolcare also follows other companies on Houzz, which is great for networking and referrals. As a result, the company has amassed more than 2,300 followers — and no doubt many of them are now customers.
Incorporating elements of these great profiles into your own will help strengthen your presence on Houzz. But if you really want to stand out, you'll need to do something more unique — and we can help. Our Pool Studio software allows you to create stunning 3-D designs that you can use bolster your portfolio, and it is so simple and easy to use that you can update your profile daily.
And if you're one of the hundreds of pool designers on Houzz, you could even respond to forum questions and requests with custom designs that can attract other customers.
To learn more about this great tool, check out our demo.