No matter how talented of a designer you are, how productive you are, or how great of a customer experience you know how to craft for your clients — to get your clients to sign, you first need your prospects to be able to find you.
While some secretive restaurant owners have banked on being difficult to find — by enticing customers with a hidden entrance (open only when an otherwise unremarkable lantern is lit, for example) or by accepting reservations only on the 6th of the month — being hard to find is not an ideal strategy for a designer whose goal is to grow their business.
Surprisingly, however, a 2015 survey found that 60% of very small businesses don't even have websites.
When nearly three-quarters of Americans "go online on a daily basis" and 1/5 say they're "online almost constantly," making sure that you're one of the small businesses with a strong online presence is one of the easiest ways to capture your potential clients' attention.
After all, Google's own research has found that "82% of smartphone users turn to their devices to help them make a product decision" — and that the reliance on mobile devices doesn't just apply to comparing products at the drugstore. Consumers are now using their mobile devices to search for information on big purchases, too — including things like investing in a new home.
So help your prospects out: try these tips to make sure that your prospects can find you — and like what they find.
---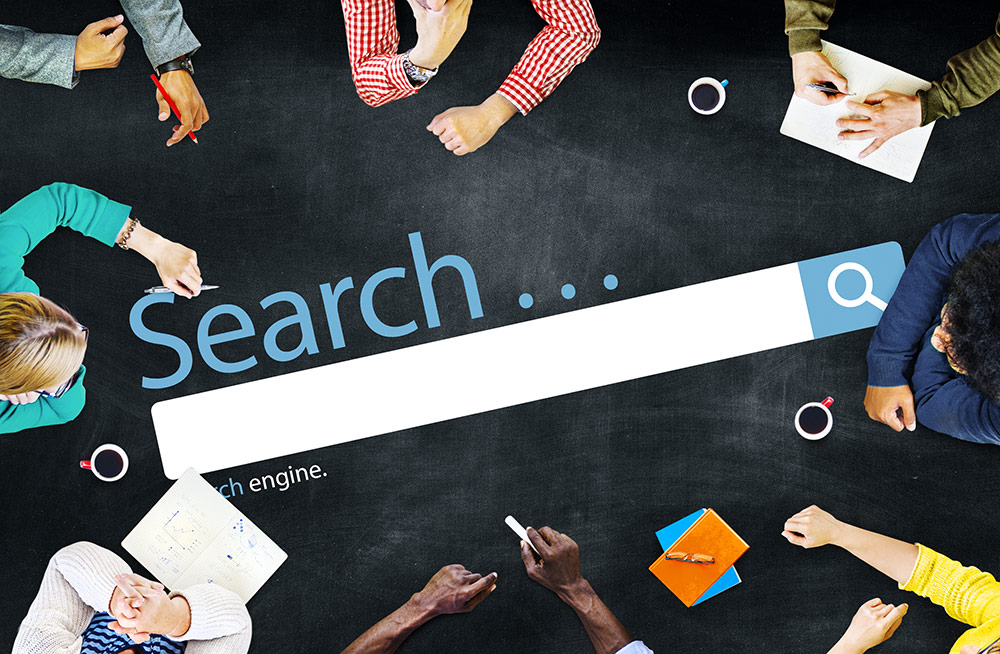 1. Google Yourself
If you haven't searched your own name online recently, head to Google and find out exactly what it is that your prospects see when they look you up.
What impression do your search results create for your future clients?
Most clients will search for you online, if only to see what kind of person they're dealing with. Since they're already searching for you, take the opportunity to show them that you're passionate about what you do — and that you have the expertise to back up what you say.
Many of your prospects might already be on LinkedIn, for example — LinkedIn reports more than 433 million members, with 128 million in the US — so creating your own profile can help you manage your online reputation and establish you as a proven professional.
Take it one step further, and set up a Google Alert on your name.
It's easy to do: head to https://www.google.com/alerts
If you have a Google Account already, you can quickly create an alert for your name, your email address, and even related topics or businesses when you're signed in.
Below the search box prompting you to "Create an alert about…," look for the "Me on the web" box. Click the plus sign next to your name — and maybe even the plus sign next to your email account. Your alerts will automatically be created. You can then edit how many alerts you receive (and see a preview of your alerts), by clicking on the gear symbol on the right side of the "My alerts" box. Or just click the pencil icon next to each alert you've created.
If you don't have a Google account, you can still create an alert. In the search box on the page, enter your name where it prompts you to "Create an alert about …."
Below the box, you'll see a second box for you to enter your email, along with a "Show Options" menu that will let you choose how often you receive alerts ("as-it-happens" or in a digest), which sources are included (from blogs to videos and more), in which languages, from which regions, and how many results you'll receive (all or just the "best results").
Before you enter your email, you can check out the preview at the bottom of the page. If you've entered your name, you'll see it highlighted in bold.
It's a good idea to stay on top of what is being said about you online: researchers have found, for example, that people who raise complaints on social media sites like Twitter expect rapid replies — and feel notably negative about a brand when their expectations aren't fulfilled.
---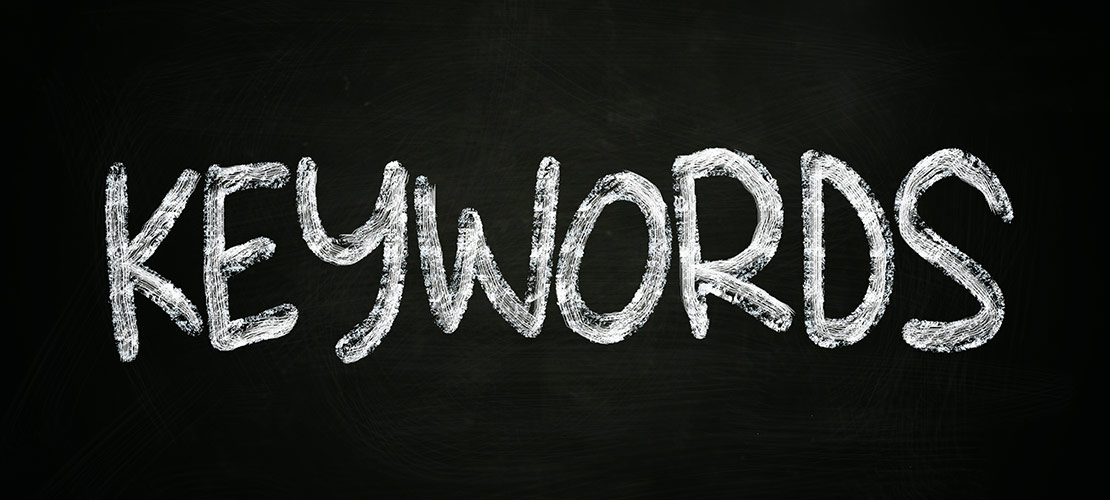 2. Find Your Company — Without Searching by Name!
It's great news if your prospects already know your name — you're that much closer to winning them as clients.
But what if they don't remember your name, or they only vaguely remember your company name, or they haven't heard of you at all yet?
Then what happens when they try to find a pool or landscape company in your area?
Find out by imagining you're a homeowner ready to build a pool or renovate your landscaping. Search using your own nearest metropolitan area plus keywords you think your prospective clients might use: Las Vegas landscape design, for example, or Las Vegas pool design.
Clients search for what they need, where they need it: a pool contractor in Gilbert, Arizona. A landscape contractor in Dallas.
Make sure you know what prospects in your neck of the woods will see when they start searching for a pool company or a deck builder.
To improve your visibility, take it a step further and add those keywords to your own website. Are you a landscape architect in Los Angeles? A pool contractor in Atlanta? Make that information visible and easy to discover.
---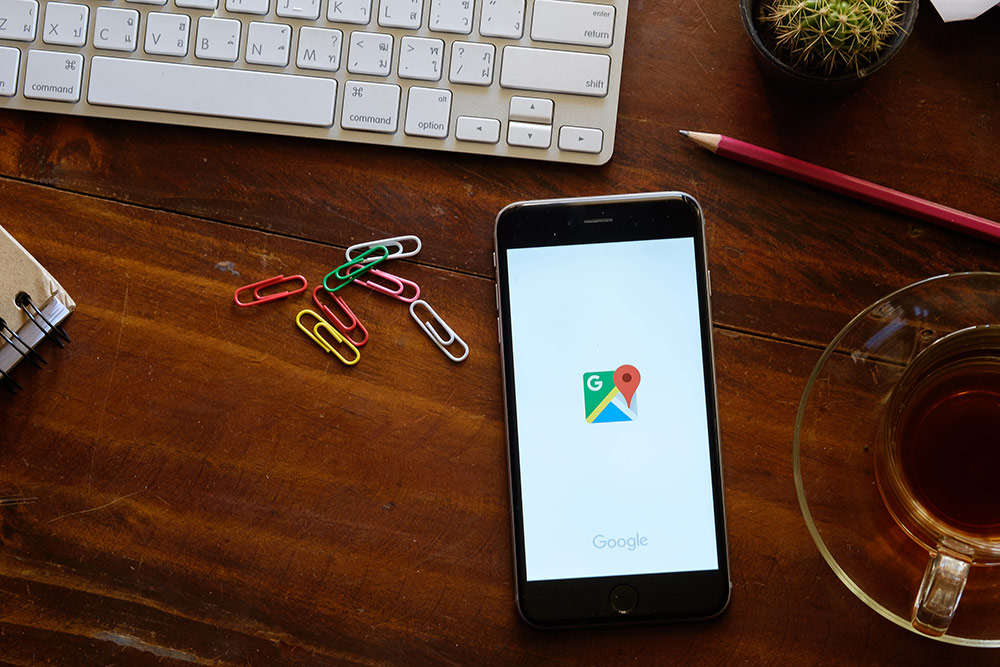 3. Add Yourself to the Map
For many consumers, the maps on their smartphones are one of the primary ways they search for businesses — according to Google, in fact, "more than half of all web traffic now comes from smartphones & tablets" — and already "30% of all mobile searches are related to location."
What does that mean for you?
Many people turn to apps like Google Maps or Apple Map on their smartphone when they want to search for a business — so you need to make sure that you're on their map when they start looking for a landscaper or pool builder nearby.
Creating your own profiles is easy to do. For tips on how to make sure your Apple Maps profile is fully completed, follow along with our guide to creating and verifying your own Apple Maps page. You can get started quickly by heading to the Apple Maps Connect page and entering (or creating) your Apple ID. And if you happen to own an incredibly large business that sees more than one million visitors per year? Then you can even sign up to get added to Apple's list to create an indoor map of your venue.
When you create your own Apple Maps or Google+ page, you'll be able to manage the information that your prospects and your clients see. Everything from the basic details (like your phone number and your hours) to the social media profiles you choose to share is easy to update and verify when you claim your business and choose to manage your own page.
---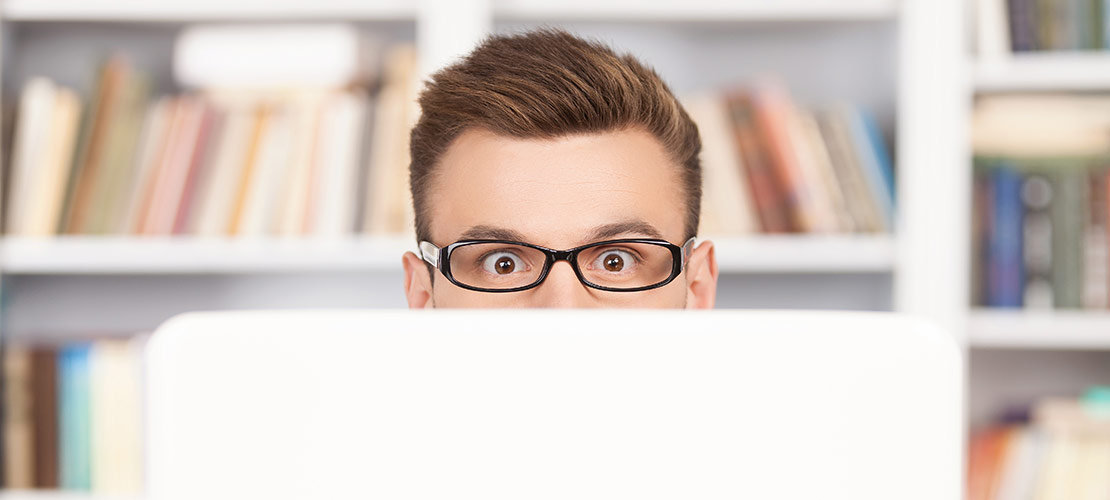 What Will You Find?
Just being visible online isn't the end of the game — while it can be a great time-saver for your clients to call you directly from their smartphone map profile, for example, instead of having to head to your website's contact page, sometimes the results of making yourself more available online won't be so smooth.
Perhaps an impatient Twitter user might get annoyed when the target of their latest tweet didn't reply instantly. Or perhaps a client will head straight to Yelp to leave a bad review instead of discussing an issue with you first to get it resolved.
If you do find yourself facing an unhappy client online, take the time to plan your response in advance. Follow our guide on how to respond to negative reviews, and you'll be able to turn a potentially bad situation into a great opportunity.