Gone are the days when customers shared their pool and landscape project experiences with just their friends and family. Now — for better or worse — it's easy for your customers to post their thoughts about your company online for the world to see.
Ratings and reviews are the most important criteria when hiring a professional, according to the annual Houzz & Home survey — which surveyed nearly 200,000 homeowners.
So how should you respond to negative reviews online? To start, here are eight things NOT to do.
Don't Post An Emotional Response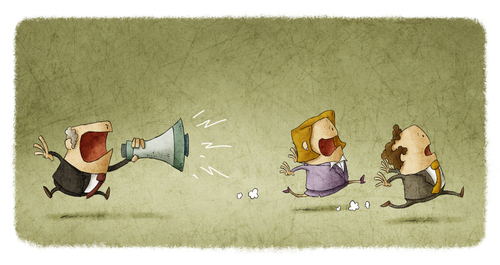 While it might not seem like it at first, bad reviews can actually help you improve your business – if handled correctly.
"You get to know what customers are really saying about you," says Cheryl Reed, Angie's List spokesperson. "It can tip you off to something you need to fix."
But to portray your company in a positive light, you need to think about your response and not let your emotions get the best of you.
"When you get a negative review, read it and then go get yourself a cup of coffee," Reed suggests. "You can even take a walk around the room. Give yourself time to think about it."
Start by asking yourself these questions:
Could the experience the reviewer described really have happened?
If so, how?
Is this something I can fix?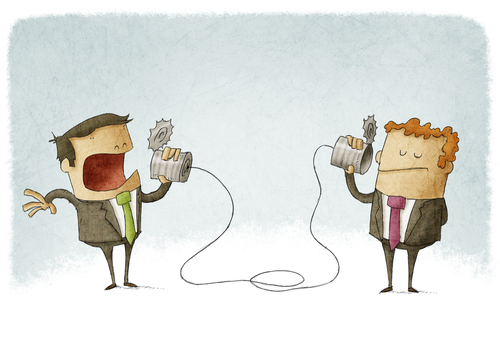 If you need more time to get to the bottom of it, respond with something like, "I'm sorry this happened. We're going to investigate."
Once you've done your homework, post a respectful response to address the issue, says Chris Heiler, founder and president of Landscape Leadership. "Don't bad-mouth the reviewer or try to justify your actions," he adds.
Several sites give customers the option of editing their review, so if you can resolve the issue, they may update their post.
"If you demonstrate concern, clients will often gladly update their review and talk about how you turned around a difficult situation," says Liza Hausman, vice president of industry marketing for Houzz.
Don't Forget Who You Are Trying To Reach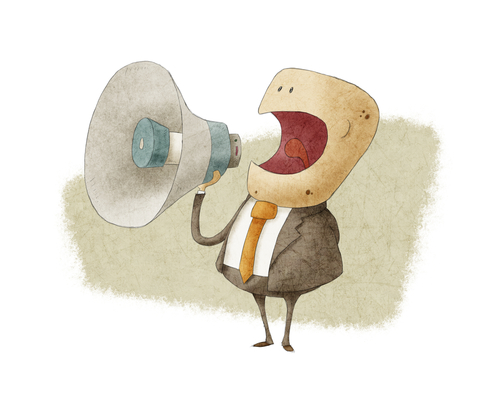 On the surface, you may think you're trying to please the upset customer with your response. But you need to look at the bigger picture.
"What you're trying to do is win future customers," Heiler says. "You want to show future customers that you are responsive and that you're paying attention to what people are saying about your business."
Even if the reviewer is negative, that doesn't mean you have to be. "Your future customers are reading that, and they don't want to see an aggressive response," Heiler says.
Don't Argue With The Reviewer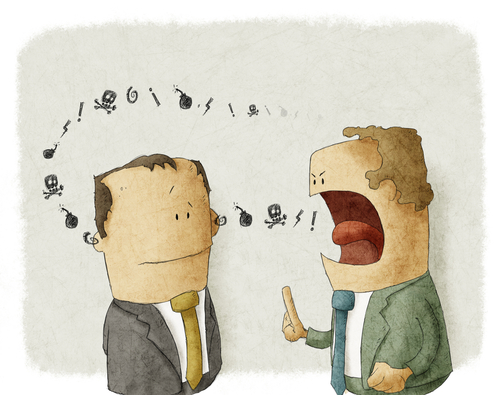 No matter how hard you try, you aren't going to please everyone. While you should do your best to research the situation and fix any errors on your end, don't get frustrated if the reviewer still isn't pleased.
"Don't attempt to engage in conversation with a customer who appears to be difficult to please, as it may only add fuel to their fire," says Morgan Remmers, senior manager of local business outreach at Yelp.
Instead, stay calm and professional. "There will be times when a pro just doesn't see eye to eye with a client, and pros should reply to the review with their side of the story – but do so with grace and professionalism," Hausman says. "This can completely take the power from a bad review."
When you can't satisfy the customer, Reed suggests posting something to this effect: "We really tried hard to make this situation better, but we failed to come to a good resolution. We're sorry, and we'll do better next time." It shows you're unhappy with the customer satisfaction process and you've taken measures to resolve the issue. Customers want a professional who is responsive.
Don't Ignore the Review
One of the worst things you can do when you get a negative review is ignore it.
"Not only will that customer think you don't care or are unresponsive, but so will prospective clients," Hausman says.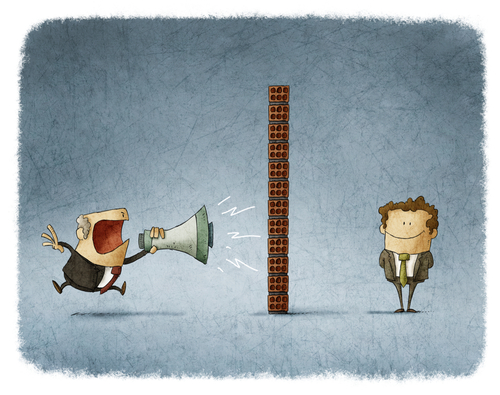 The sooner the better, but try to respond to the review within a week.
"Businesses that are diligent in monitoring and responding to their reviews reap the benefits," Remmers says. "Not only will they have the best insight as to where they can improve based on the constructive criticism they receive, they'll also be viewed by their customers as a business that cares about their clients' feedback."
Worried you'll miss something? You can set up notifications to let you know if someone leaves a review on one of the major review sites, or schedule a time to check each one periodically.
"It's not that awful thing you have to add to your list of things to do during the day," Reed says. "It can be wonderfully insightful."
Don't Just Avoid Using Online Review Sites
Many landscape and swimming pool professionals fear that disgruntled employees or anonymous users will write untrue, damaging posts. Exposing your company to damaging online reviews can seem risky.
To help prevent that from happening, several sites have recently created processes to protect companies from false reviews.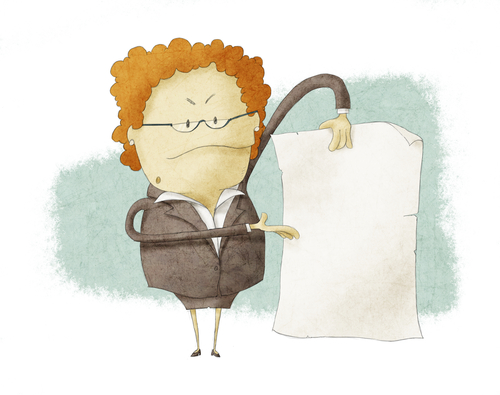 Angie's List doesn't allow anonymous posts, and they also have a system to check reviews. "We'll go to the consumer and ask if the review is valid," Reed says. "They have the right to say what happened to them, but we hold the consumer accountable for telling the truth."
The Houzz team reads all of the reviews submitted to make sure they are legit and written objectively. They also don't allow anonymous reviews.
Yelp has automated recommendation-review software in place that constantly sorts through submitted reviews to protect both consumers and business owners from unreliable, fake and/or biased reviews.
"As a result, we only recommend about 75 percent of the reviews that are submitted," Remmers says.
And, as a last resort, if you see an incorrect review, contact the site and ask that it be removed. But don't shy away from using the sites completely — more and more homeowners are relying on reviews to find professionals, so make sure you're a part of the conversation.
Don't Be Scared of Competitor Reviews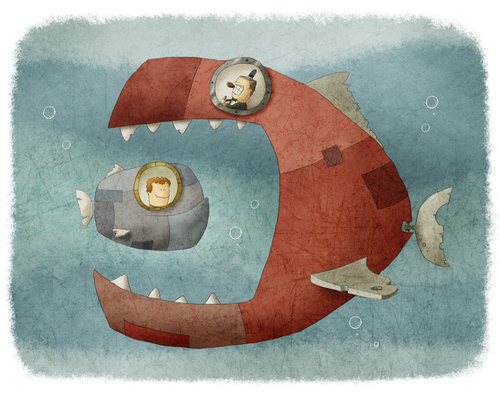 Beyond customers and employees, many designers worry about receiving false reviews from their competitors. The thought of having another designer leave negative, fake reviews about your company can be stressful.
To combat this issue, sites like Angie's List, Houzz and Facebook require users to have an account to leave a review. That helps cut down on bogus posts meant to harm a company's reputation.
Even sites that allow anonymous posts have taken steps to prevent people from posting reviews about their competitors. Not only can you report untruthful reviews, but sites also check posts to make sure they are legitimate.
Heiler says one landscaper he was working with received a fake review on Facebook. The company reported the post, and Facebook removed it from their page. "If it's inaccurate and nasty, ask that it be taken down," Heiler adds.
Don't Post Fake Reviews Of Your Own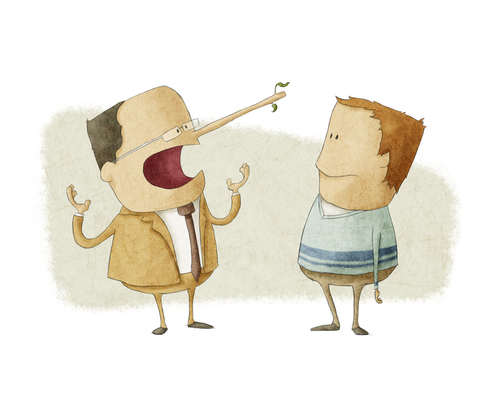 You wouldn't want someone to do it to you, so don't write false reviews yourself, either.
That includes posting great reviews about your company under another name and writing terrible ones about your competitors.
"We'll catch you and hold you accountable," Reed says.
If a site catches a user posting fake reviews or ones that promote a business, it can close that user's account, suspend their ability to use certain parts of the site or ban them from the site altogether. The site can also keep that company from showing up in member searches.
Don't Stop Improving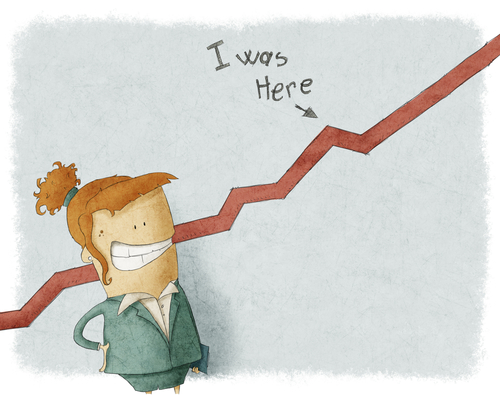 What you post online is out there for the world — and your future clients — to see. Make sure your responses are a good representation of you and your business.
The way you handle negative reviews can mean the difference between landing and losing a new customer. So, be professional and timely – and never stop trying to better your business and your online presence.
Want more helpful business tips to grow your company? Subscribe to our business blog.