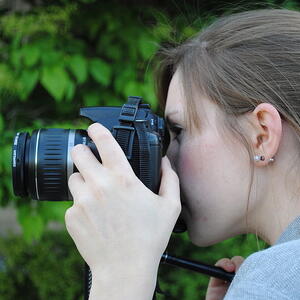 As a great pool or landscape designer, you can envision unique touches, eye-catching details and beautiful projects. However, if potential customers can't envision what you can do, then you could lose out on sales and the opportunity to grow your business.
So many of Structure Studios' customers ask us how better to market their businesses — and efficiently using social media is a great place to start!
We love Houzz for its high-impact company profile pages filled with beautiful photos and detailed descriptions. If you're considering using Houzz to show off your work, this article will offer a few tips on how to get started.
Can Houzz Help You Promote Your Landscape Design Business?

Chances are, if you've been in the design business for a while, you've likely heard of Houzz. But if you are new to the industry, or if you haven't had the chance to check it out, you should know that Houzz is an online community dedicated to all facets of design and architecture.
More than 15 million people visit the site every month, and approximately 90 percent of those visitors are customers seeking ideas and inspiration for their home improvement projects — including landscaping and swimming pool design.
Providing that inspiration could provide you with a competitive advantage and new customers, so it's important that you take advantage of this great resource to promote your landscape design business or pool design business.
How To Use Houzz: Marketing Tips And Best Practices
Here are some proven best practices you can use to showcase your skills and your designs.
Create An Account Now
Every day you are not on Houzz is another day of missed opportunities. So don't procrastinate or get intimidated by how to use Houzz; your profile doesn't have to be perfect on day one. But the sooner you get started, the sooner you can refine your online presence, enhance your visibility and grow your business.
Take Great Photos
No matter how good your designs look, subpar photography and images can paint the wrong picture. That's why it's important to take high resolution, professional photographs — think magazine quality — and include as many of them as you can on your profile.
If you aren't a skilled photographer, hire one. It will be worth it.
Alternatively, if you can't afford a seasoned photographer, visit a local college or university and see if you can provide internship opportunities for photography majors.
Use Descriptions And Strong Keywords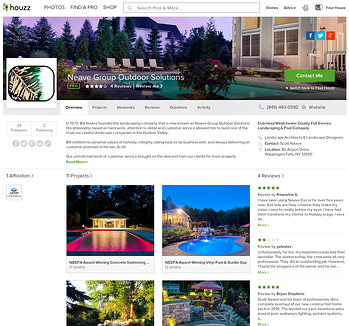 It's not enough to upload stunning, high resolution photos; these images need to be accompanied by equally impressive and detailed descriptions. That's because, like with Google, Bing, Yahoo, etc., search results in Houzz are fueled by keywords.
Don't just write "patio" — instead, talk about the type of pavers or flagstone used, the colors chosen, the way plants interact with the hardscaping, etc.
Any term that you would like to receive visitors for should be included in the description.
Be Active In The Community
Houzz is not just a website; it's a social network. So make sure to be as social as possible: answer questions promptly, take part in forum discussions and let people know more about you.
Be as helpful as possible — you never know when a potential customer will come across your content — and always remain positive and professional.
Post Often
Don't let your profile stagnate! Update it with new projects, pictures and content as often as you can to keep it fresh and drive more and more people to your profile.
Following the steps above on how to use Houzz will help you win new fans, follows and, hopefully, customers as you promote your landscape design business. But if you are looking for another way to stand out online, you can find it with Structure Studios. Our innovative software programs, VizTerra and Pool Studio, can help you create stunning 3D landcape and pool designs quickly and easily, all with just a few clicks.
It's a great way to keep your Houzz profile fresh and appealing, as you can upload these stunning photos before a project is completed. It can also help you bring a potential customer's ideas to life, making them more likely to use your services in the future.
To learn more about our software, contact us today.
Image credit: photographer