Before you ask — No, you don't need to know what a "selfie stick" is to start your Instagram journey.
What you do need to know is that, with more than 70 million photos being shared daily by 300 million active monthly users, Instagram is one of the fastest growing, most powerful, and most visual social media networks worldwide.
What does that mean for you?
Unlike other social media platforms, Instagram focuses on captivating imagery — not on text. For designers and contractors in the pool- and landscape-design industries, Instagram offers a valuable avenue for rich visual storytelling.
From before-and-after shots to inspirational design photography, Instagram provides the perfect space for you to showcase a Cliffs Notes version of your portfolio in an easy, attractive, mobile-friendly way. When you want to share your brand directly with your clients, sharing images on social media is a great way to help them learn about you and your pool and landscape design business.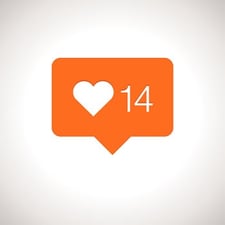 It's easy to get started: if you haven't yet, just downloaded the Instagram iOS or Android app to your smartphone and create an account.
And to help your account stand out from the crowd, we've done some background research — and a bit of analysis! — to share with you these tips on how to really capture your clients' attention.
There are three main areas that you should focus marketing efforts towards in order to better leverage the platform for your pool and landscape design business. Here's a handy breakdown of how you can take advantage of Instagram to engage both existing and potential clients:
1. Optimize Your Profile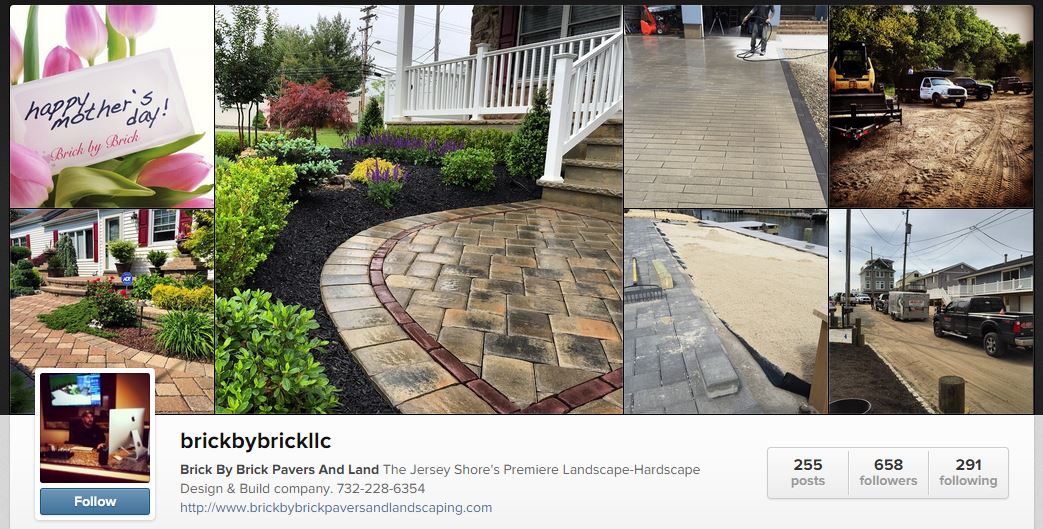 Even though most users access Instagram through mobile apps, your profile is also viewable on the web. Your profile and posts can be viewed directly (for example: instagram.com/BrickbyBrickLLC) and through Google searches, which means each post is a great marketing opportunity for your company.
Use your profile to make it easy for clients to find you: choose your company name as your account name and pick a memorable image — yourself, your logo — for your profile picture.


Keep your bio to the point. You get 150 characters to describe what you do, so stick to the facts clients will use: who you are, what you do, and where you're located.


Include a link to your website. You can't add links to captions, so make sure there's a good link to your website in your profile.


Make the most of your optimized profile and extend the reach of your content by sharing your posts on other social media platforms or by embedding your Instagram on your blog or website. You can link to Twitter or Facebook in your Instagram account settings.
2. Personalize Your Brand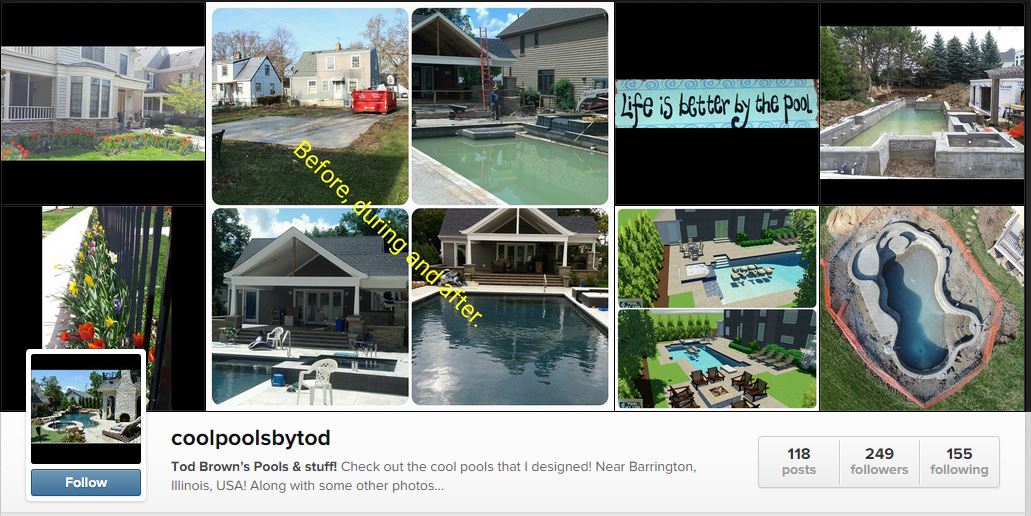 Show your audience what makes you great — Instagram can be a great platform to create and maintain strong connections with clients, so take the time to share more than just polished, completed pool and landscape design projects.
Highlight the quality of your work. Include before, during, and after shots to show off your landscape and pool design and pool build process.


Explain what makes your work unique. Show clients what they get when they choose you instead of your competitor. Your work speaks for itself, so show prospects what inspires you, where you're coming from, and how well you mesh with their existing lifestyle.


Introduce yourself and your team. From candid shots of your team at work to, yes, selfies, your fun images and videos are an easy way to show a more personal side of the landscape design business. Treat your clients like friends, not just prospects, by keeping your profile down to earth and approachable.


3. Follow Both Industry Leaders and Clients

Once you've created that great profile and shared personable content, widen your exposure and keep up with what's new.
Comment, like, and repost photos or videos from clients enjoying your designs. When clients see a brand responding to their posts, it helps strengthen their brand loyalty — and increases the likelihood that they'll share with their family and friends just how great an experience it was to build their pool or remodel their landscaping with you.


Follow your competitors and stay in-tune with their followers, too. Pay attention to what and when pool and landscape competitors post, and more importantly, what hashtags they use.


Ready to harness the marketing potential of Instagram? Keeping these tips in mind will help your landscape or pool design business get results.
Now grab a cup of coffee, create your profile, and start posting some pictures!
Subscribe to our blog and stay tuned for more tips on how you can use content, hashtags, and advanced scheduling to expand your social media reach. Who knows — maybe you'll end up teaching your kids a thing or two about #instagram!
Happy posting!
P.S. Say "Hi" on our Instagram Account: