JR Rapp knows the pool business. With more than 30 years of experience in the industry, he has proven his mettle. His expertise is highly regarded by peers and industry leaders. And as the director of development at Structure Studios, JR is the go-to guy for insider knowledge.
Got a question you'd like to ask our home team expert? Get in touch. Or read on to find out why JR's been an MVP on our team since 2003.
JR's Stats
Originally from Ohio, JR found his way to Las Vegas in 1984. He worked for a local pool company before starting his own company, Pool Consultants. In 2003, JR joined us here at Structure Studios. Today, he and the team work with pool and landscape companies worldwide who use Structure Studios' pool design software and landscape design software.
JR's Advice
What you can do to improve your communication skills, straight from JR. We talk about reading your clients, figuring out budgets, and deciding when to say no — plus some of the surprising details behind his most memorable design projects.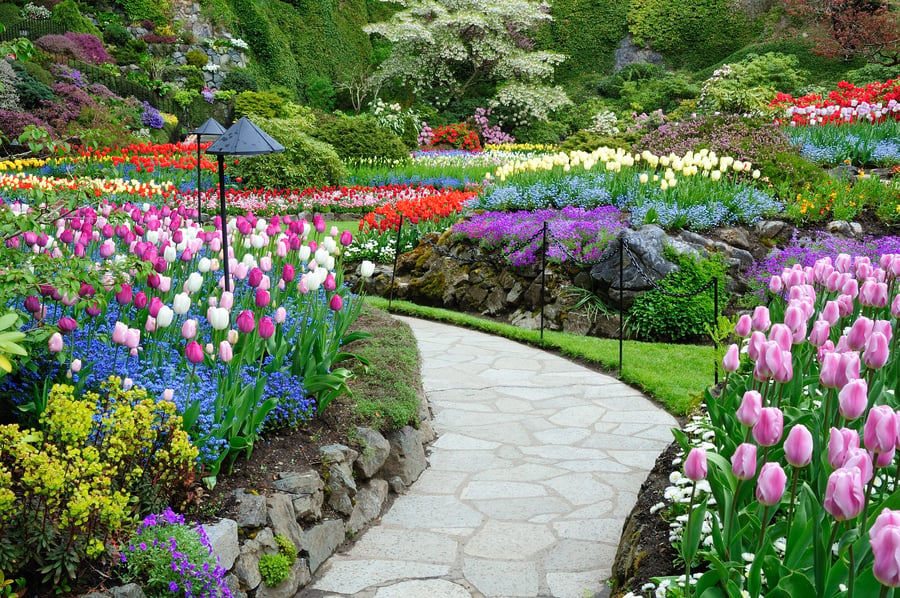 Competition is fierce. How do you think outdoor living companies should differentiate themselves from their competition?
The real difference is what you are offering the homeowner.
It's the experience and the connection between you and the client. You are the educator and it's all about the relationship. It's how you present the project to them and how you interact with them.
The difference is you.
How do pool design programs or landscaping software programs actually bridge the gap in communication between client and designer?
The experience is both what you're sharing with clients and how you're sharing it. That is how you build your relationship with them.
With our professional landscape design software, a designer can share these incredibly vivid 3D experiences with clients. We get to show them just how amazing their environment can be. And then they can share that with loved ones and people they care about. That's huge.
When presenting initial plans to homeowners, what's a common mistake you see designers make?
Not listening. Not asking enough questions.
When I say listening, I don't mean just with your ears. I mean with your eyes — listen with everything you've got. See what your surroundings are like, what [a client] is really communicating, what their emotions are really communicating — make sure you get the whole picture.
Also, as a designer, don't become so attached to your design that you can't make changes. Recognize what the homeowner wants to accomplish and then be the one who makes that happen — making it better than what the homeowner thought they could get.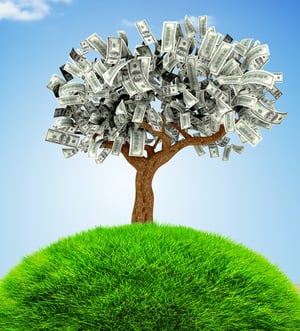 What advice would you give to designers when dealing with client budgets?
You need to find the real budget.
I had a client who gave me a budget of $50,000, but that wasn't his real budget and I knew that. I knew it because he lived in a million dollar home, he had just taken seven years off and gone on a cruise on his yacht, so $50,000 wasn't going to fit what he wanted to do or accomplish.
So, I didn't worry about a budget. When I brought my project back and showed it to him, he loved it. I then told him it wasn't $50,000. I knew what he wanted and the budget he had projected weren't aligned.
I've never directly asked, "What's your budget?" I've never had to. Homeowners would tell me. And if they didn't, I'd propose a project and a budget and listen to their reaction.
JR's insider tip: Read your client when feeling out a budget. If the project you know they want is too expensive for them, suggest doing it in stages: the pool in phase one, the outdoor kitchen in phase two, etc. It'll help build your client's trust in you — proving that you're really ready to work with them and aren't just gunning for the big projects.
Should a designer be afraid to say "no" to a client?
They definitely shouldn't be!
In fact, the whole interview should not be a one-way process. You're also interviewing the client.
It didn't happen to me often, but there were one or two times when I really didn't want the business. It might have been personality or what they were trying to do.
Whatever the reason, if you're not comfortable, then say, "I'm not the person for you, but I can recommend people who can help."
There's no reason you can't say no. It's a two-way street.
What advice do you have to better improve communication with homeowners?
Really listening and making sure you have the tools you need to communicate.
When somebody says a picture is worth a thousand words — that really is true. Before 3D visualization software, people would do a sketch in 3D perspective. That obviously takes time. You have to be good at art or have the budget to pay somebody to do it for you — and then you still just had one 3D view of that project.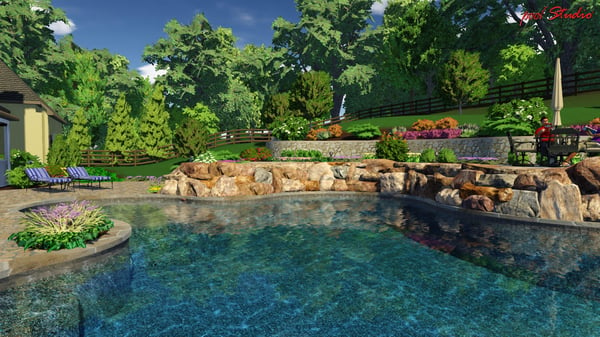 Our software allows you as the designer to show your client multiple perspectives from the entire outdoor living area. It allows you to show the client what the project will look like from inside the home. It's a great tool when you need to communicate why something is placed where it is or why edits to the plan would or would not work.
You're not just saying it — you're showing them exactly what you mean. You're selling that pool not just because it's a nice looking pool. You're selling yourself as the best designer who can give them that pool. Sharing a detailed 3D presentation means your client actually gets to experience the design as though they're already standing in the finished project, making what you're communicating to your clients so much more compelling.
To read PART 2 of JR's interview including his thoughts on the future of the pool design industry, CLICK HERE
Ready for More Insider Tips?
Make sure you subscribe to our blog for part two of our conversation. Next up: JR's insights into the future of the 3D pool design and 3D landscape design industries — plus his take on what's driving current trends.