The swimming pool, patio, and outdoor kitchen are planned. The trees, shrubs, and container gardens are ready to be placed strategically in the finished landscape. And the lighting that will add softness to the nightscape has been chosen.
The next stage of your landscape design: Choosing the décor.
Selecting just the right furniture, fabrics, and colors is one of the steps that will help transform an otherwise average backyard into your customer's dreamscape.
If talking about the latest outdoor furniture color trends, fabric choices and more are a little out of your comfort zone, then we have some tips to share with you so that you can help your clients choose a great color scheme.
Outdoor Furniture Color Trends: Feature the Pantone Color of the Year
The Pantone Color Institute chooses a new color every year. This year's color is Marsala—a deep red/purple color similar to the wine that it's named after. Many recent trends in fashion, paint, and home décor hark back to the colors of the 1980's. Your customers will likely appreciate this fresh take on an old favorite, particularly when used as an accent to the pavers and brick work you've selected for them.
Brighten Up Their Space With New Fabrics
For customers who prefer a traditional color scheme, fabrics are a great way to add a modern look to a neutral palette, and an opportunity to experiment with bolder choices. Brentano Fabrics suggests jewel tones for 2015, proposing charcoal, flax, and porcelain as ideal background colors, accented by citrine, emerald, and gold.
Match Outdoor Furniture And Accessories To Their Lifestyle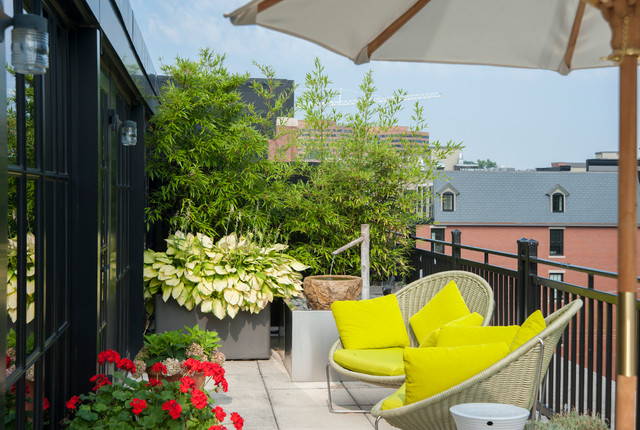 Families with kids will appreciate products that are weather resistant, durable, easy to clean, and easy to store. These same products can also appeal to customers who value a luxurious look when you choose the colors and materials that complement the design and color scheme of their home's interior.
Your customers can truly bring their personal style outside when you help them match their interiors with their exteriors.
Experiment With Accessories
If your client prefers a traditional color scheme, accessories are a great way to add a fresh feel to their outdoor space. Classic neutrals, like the recommended charcoal, porcelain and flax, serve as excellent backdrops for the bolder tones popular this year.
For example, if your client prefers cool blues, encourage them to choose accents in bright whites and citrines, or to select accessories with touches of greens, purples, and reds.
Invite Clients To Share In The Planning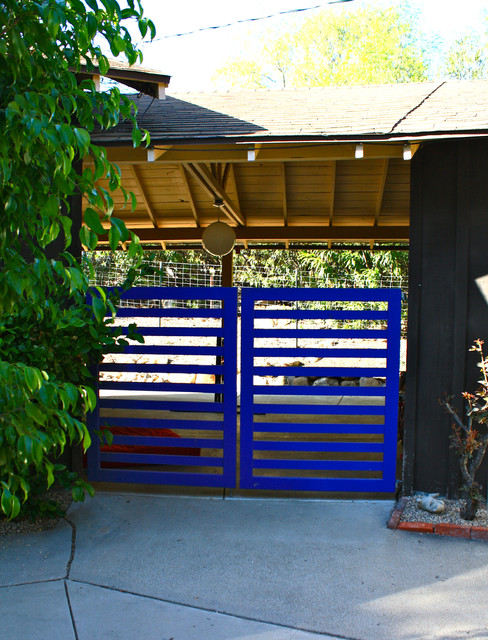 Increasing your clients' involvement in the planning process is an oft-underused sales strategy.
Encourage your customers to be on the lookout for bold choices that pop with color when they're shopping for pillows, throws, rugs, and cushions.
And if you're working with clients on their master plans in January and February, point them to home and garden shows in your area to introduce them to exciting new trends in hardscapes and landscapes as well as outdoor furniture.
Compare Outdoor Furniture Color Trends Options Together
Once you've introduced your client to the top outdoor furniture color trends of 2015, show them personalized options that will suit their new space.
An easy way to explore materials and color options with your client is to design their outdoor living space with 3D pool and landscape design software.
VizTerra and Pool Studio include an extensive 3D library, complete with thousands of fully rendered products and materials from top manufacturers and vendors.
That means you can immediately show your client, in vivid detail, the difference between a neutral paver and a bolder one. Or you can flip furniture cushions instantly from a bright citrine to a warm gold, to help them visualize how their new space will look when you build it.
To check out the wide variety of colors, materials, and other landscaping design options available to you with 3D landscape design software, take a tour of VizTerra or Pool Studio and see how easy it is to share 2015's color trends with your clients today.