Don't you wish things were as clear-cut as the characters in Clint Eastwood's western movie "The Good, The Bad and The Ugly"?
Life doesn't always have such clear lines, but there are some definite dos and don'ts when it comes to your pool and landscape design presentations.
Here's a look at what you should and shouldn't do when presenting your landscape design.
The Good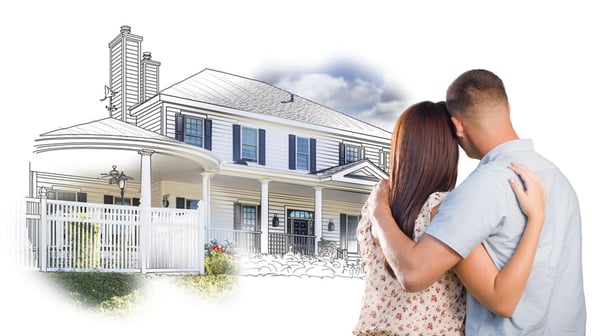 You've already talked to and qualified the prospect, but they will mainly base their impression of you and your work on how well you present your landscape design.
A great way to start to build that trust is by being prepared. I don't just mean having all of your materials and facts — although that is a definite must. You also need to have a good understanding of what the prospect wants to achieve with the project, both with the tangible and intangible.
For example, if they've asked for a pool and patio area, you need to know what they want to use the space for so you can make sure your design and presentation address that.
Do they want to throw pool parties with their kids, or will the space be a quiet place for them to relax after work? The answers to these questions will affect how you design the space and what features — like lighting, seating areas and furniture — you include.
Once you understand what they are looking for, take that a step further by personalizing the design. That could mean adding potted plants they like, outdoor furniture that matches their home or even their dog enjoying the space.
For example, if you find out they have a rustic style, you could include a wooden table and chairs in the design, along with a copper lighting fixture. You could also incorporate their favorite colors with your plant selection.
You want to do whatever you can in the design and presentation to make the prospect feel connected to the space.
Even if you do all of those things, the prospect may still have some changes they want you to make to the design. And that's perfectly fine because that builds their connection with the space.
The Bottom Line: By the end of the presentation, you want the prospect to trust you and be able to picture themselves in your design.
The Bad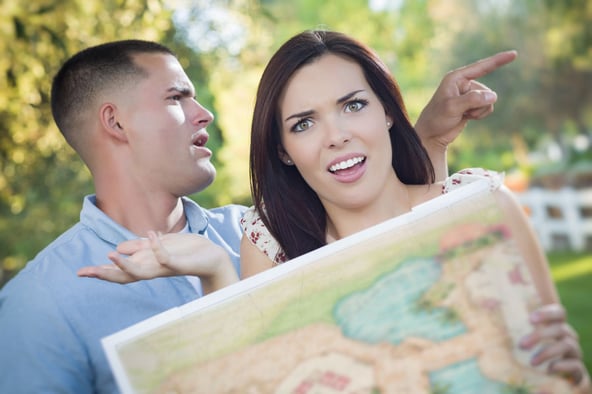 Presenting your landscape design can be a huge selling point for your services if you do it correctly.
Everyone wants to be understood, and that's especially true when it comes to your prospects. They need to feel like you are listening to what they want and then incorporating that into your designs. If you're more focused on your services instead of their needs, you're going to fail.
One of the worst things you can do is to not really listen to what they are saying. They may be nodding, but are they really on board? Pick up on the cues they are giving you, whether it's verbal or physical.
If you sense they might have concerns, just ask them. This will show you are paying attention to them and care about what they think.
And when they ask you questions, don't act like they are wasting your time or their questions are dumb. Remember: You aren't doing them a favor by presenting the design. Your attitude and enthusiasm play a big role in the presentation.
But just asking what they like isn't enough: You need to actually show them designs that meet their needs and fit in with their lifestyles. That's what they are paying you for.
You should also keep your presentation simple and prevent any confusion. So, don't show prospects 2D drawings and symbols that they don't understand. If you do that, you run the risk of losing them along the way. They want to see realistic 3D plants, materials and elevations that need no explanation.
The Bottom Line: Listen to what your prospect is really saying, and show you're excited to be working with them.
The Ugly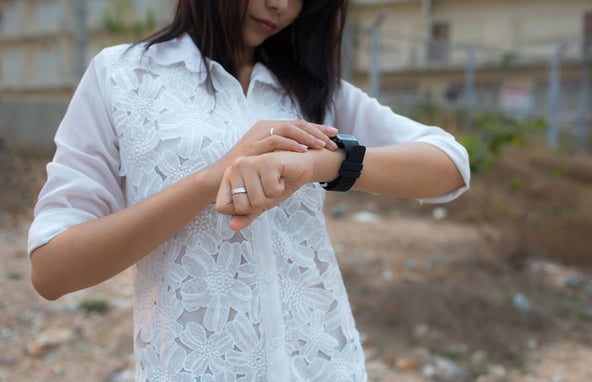 You might be able to salvage the prospect relationship if you stumble and make some of "the bad" mistakes, but that won't be the case if you do any of these things — like being unresponsive, unprepared or unqualified.
Something most people can't forget or move past is an unresponsive designer. By not showing up for the presentation or being extremely late without calling ahead of time, you're telling the prospect you don't care about them or their project. There's really no coming back from this mistake.
If you can't be there in the beginning, how can they trust you to handle their project going forward? You can't expect to gain their business if they can't trust you.
Even if you do show up on time, you can still fail if you don't have everything you need for the presentation. The ugliest scenario is if you show up without a design — trust me, it's happened. Not only will it lose you the current job, but it will also your reputation and possibly lead to you losing future sales.
To make sure you have all of your materials, go through the presentation beforehand so you know what all you will need. You can also save your files on web-storage sites like Evernote, Google Drive and Dropbox so they will be accessible remotely.
Another ugly mistake to avoid is not being able to complete the entire project for the prospect. If you're only willing to work on your specialty, you're going to force the prospect to find someone else to handle the other aspects of the project.
And what happens when they have to turn to another professional for help? That pro might be able to handle the entire project — not just their speciality — costing you the work you agreed to handle.
You want to be a one-stop-shop for all of their design needs because if you aren't, they will find someone who is. If they want a service that is beyond your skill set, work with one of your subcontractors to make it happen. That way, they only have to work with one person — you — and you aren't over extending yourself.
The Bottom Line: You'll lose the sale — and hurt your reputation — if you don't respond to prospects, show up completely unprepared and can't meet all of their project needs.
How To Improve Your Next Design Presentation
You only get one first impression, so make it a good one. Your presentation should wow prospects, answer their questions, address concerns and meet their design needs.
One of the most important tools for a good presentation is 3D pool and landscape design software. It can bring their outdoor space to life and show them what you're capable of doing.
Vip3D allows you to create interactive 3D designs where you can lead prospects through their future space. You can also show them day and night views, different angles and even videos of the design.
Before presenting your landscape design, download a free trial of our 3D design software to see how it can streamline your business. You can also register for a live demo for one-on-one support.