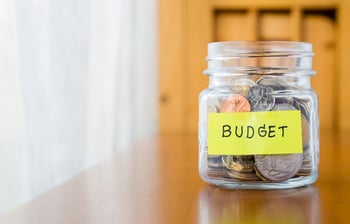 Money can be an uncomfortable, yet necessary, topic to discuss when meeting with a potential client. You need to know what type of budget you're working with, and they want to know how much your services will cost them.
But mention the dollar amount too early or too much, and you may raise red flags with the customer. On the other hand, if you don't know their price range, you may design a project that will cost more than they are willing to pay.
So how do you find the right balance and figure out the best way to ask for a prospect's budget? Here are some dos and don'ts.
Why Budgets Are Important
While the creative aspect of a project may be your forte, the dollars and cents are just as important. (After all, the best designs are the ones that make money.)
So, you need to get a good grasp on a client's budget to understand your design options, says Ben Bowen, a landscape designer and manager at Ross NW Watergardens, a family design/build firm in Portland, Ore.
"Without a budget being given, I'm most likely going to design something over budget," Bowen says. "Sometimes, though, if I'm left to guess at the budget, I will go low and leave the client disappointed."
When To Bring It Up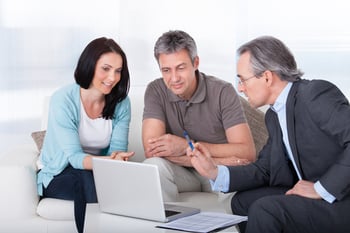 Bowen brings up the client's budget at the end of the initial consultation, if they haven't mentioned it already. However, he says some designers mention it in the first email to a prospect, even assigning the potential client homework — like reading a blog post on the importance of sharing a budget.
"I think the point is to mention it as soon as you are comfortable doing it," Bowen says. "If you like to drive the process, mention it immediately. If, like me, you let the client drive the process, then you can wait a bit."
While it may be uncomfortable to talk about the budget at first, it's a necessary part of any business deal.
"Don't be afraid," Bowen says. "Everyone in the room knows this is going to come down to money at some point. So, just address it in a natural way."
How To Ask
Their budget should be part of the conversation, but it doesn't have to be an awkward subject for you or them. The best way to ask for a prospect's budget is to be straightforward; talk about it like it's another item on the checklist.
Here's what Bowen says to potential clients: "You have one other decision to make: how much of a budget to give me to work with. Have you thought about that already?"
What Not To Do
As for things to avoid, Bowen doesn't like to say a number before the customer does, although that's not a hard-and-fast rule. "I really want them to set the budget, not me," he explains.
Also, don't try to push too much unnecessarily. It can make potential clients wary of you and your motives. "Just be honest and frank when you discuss money, and most clients will respond in a similar way," he says.
Working With No Budget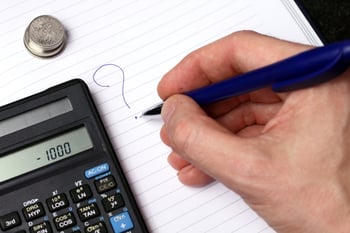 In some cases, a client may not want to give you their budget – or they might not be set on one. You can still work with them, but you'll need to explain how that will affect the process and your project suggestions.
"If they won't give me a budget, I just make sure they understand that I may present ideas in the design that they will fall in love with but not be able to afford," Bowen says. "As long as they can handle that, I will go ahead without a budget."
When there are things they like but can't afford now, you can talk with them about installing the features in phases. Just be sure to plan accordingly – or you might end up having to demolish the elements you installed during future construction.
Get To Work
Figuring out the budget is just a part of the overall design process. You'll also need to ask prospects about how they'll use the space, their desired level of maintenance and what they'd like to change about their current space.
And don't forget to talk with them about possible add-on features that you can upsell.
Once you know what they're looking for, you can start incorporating their (affordable) wish list into a landscape or pool design.
Want more business advice? Subscribe to our blog for free sales and marketing tips.