We're delighted to share our latest update, complete with powerful new tools, exciting new features, and an unparalleled 1400 new assets available now for you to design complete outdoor living spaces for your clients.
We're enhancing the extraordinary beauty and realism of the outdoor living spaces you create with today's update, which brings new options that speed up your design time, streamline your design process, and utterly enchant your clients.
Now, faster real-time 3D, new Smart Snaps, a reimagined Camera, an intuitive new 3D Gizmo, a wealth of design tools, and 1400 new assets are ready for you!
Ready to see what's new?
Check out the update video (watch this video in full-screen mode).
Watch Video in Full-Screen ⬆️
---
3D Enhancements
REAL-TIME 3D
Real-time rendering is now 2X faster, allowing you to swiftly navigate through your design to make changes.
new 3D grid
Take advantage of the new 3D Grid! As you work on your design, you can easily align items and shapes with this new feature.
---
All-New 3D Gizmo
The all-new 3D Gizmo is here! It offers an exciting new take on the familiar Gizmo, making it intuitively easy to place, duplicate, and align objects with incredible control and precision. Accurate placement in 3D is effortless with the new Distance Guides, and duplicating and aligning objects takes nothing more than a quick Shift + Drag.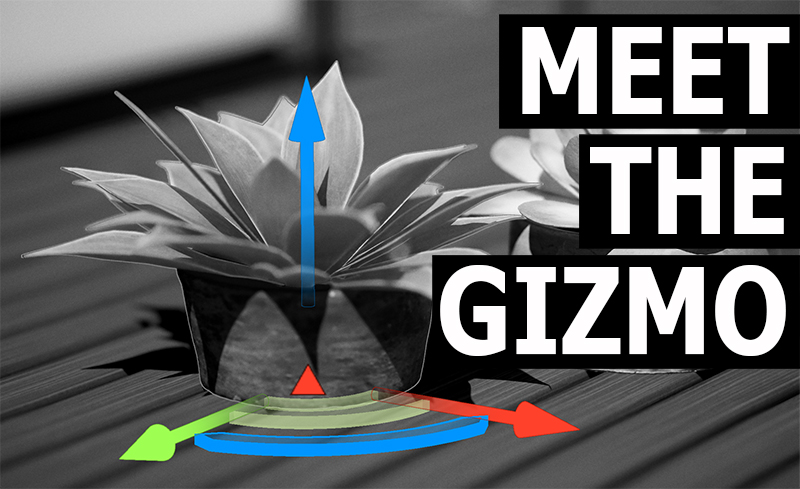 CONTROLS
With the help of the new type-in feature, it now takes just a few quick keystrokes to effortlessly adjust the position, orientation, size, and elevation of your objects.

Simply select the object you want to modify and type in the desired values for movement, rotation, scale, or elevation.
And with just a press of the Auto-Elevation Shortcut, the elevation now adjusts automatically based on the object's position in the 3D space.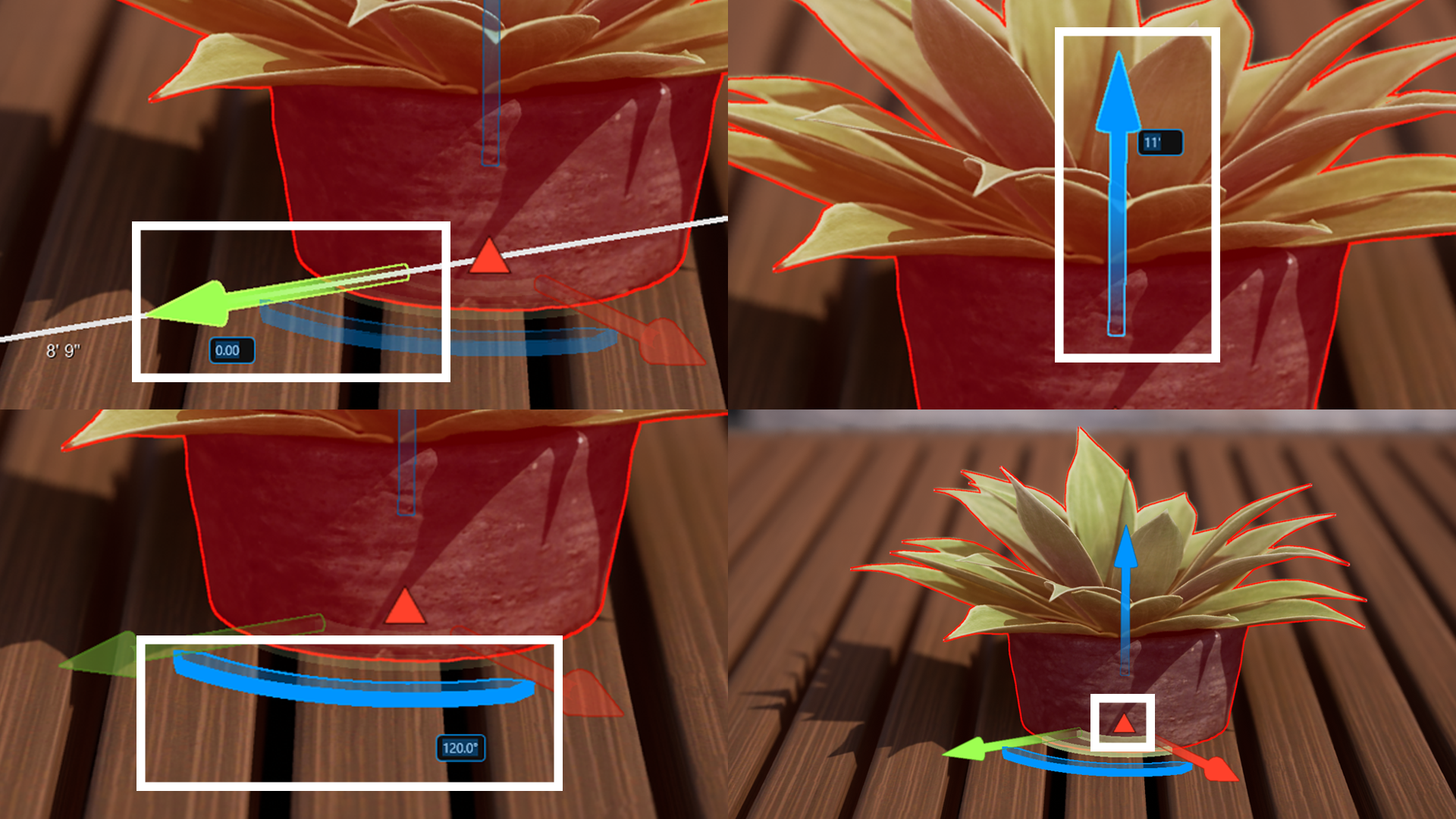 DISTANCE GUIDES
The new distance guides make it a breeze to place any object accurately and precisely.

These precise distance guides provide clear, easy-to-follow measurements to the edge of drawn shapes, ensuring that you can position your objects with accuracy.


DUPLICATE
Duplicating objects has never been easier. With a quick Shift + Drag, you can now duplicate objects and drawn shapes in both 2D and 3D. Simply hold down the Shift key, drag your mouse, and see your selected objects or drawn shapes duplicate effortlessly. Multiple copies are created instantly, saving you time as you design.


The objects created with Shift + Drag are not just duplicated. They're also automatically evenly distributed based on the spacing of the first two objects. No longer will you need to adjust each object's position manually: with Shift + Drag, you quickly and effortlessly create a uniform arrangement of duplicated objects.


---
Camera Redesign
We've reimagined the camera controls in 3D. This update brings you customizable panning, intelligent zoom, and the option to disable the camera from focusing on selected objects.
camera view
On the Configuration Menu, under 3D Settings, you can now choose to prevent the camera from adjusting its focus automatically when you select an object. This new option gives you fine control over the behavior of the camera, allowing you to focus on specific areas or objects without any camera movement.

CAMERA Speed
The speed at which the camera moves can now be adjusted to suit your needs. Whether you prefer to create a slow, smooth experience or a fast, exciting one, you can use the slider to set your chosen speed.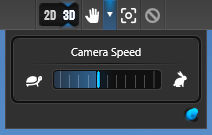 QUICK NAVIGATION
This update also introduces a convenient new keyboard shortcut to help you navigate and zoom in on a particular object or shape in both 2D and 3D. Just press "B" on your keyboard! When you do, you'll move quickly and focus on the selected element. BAM!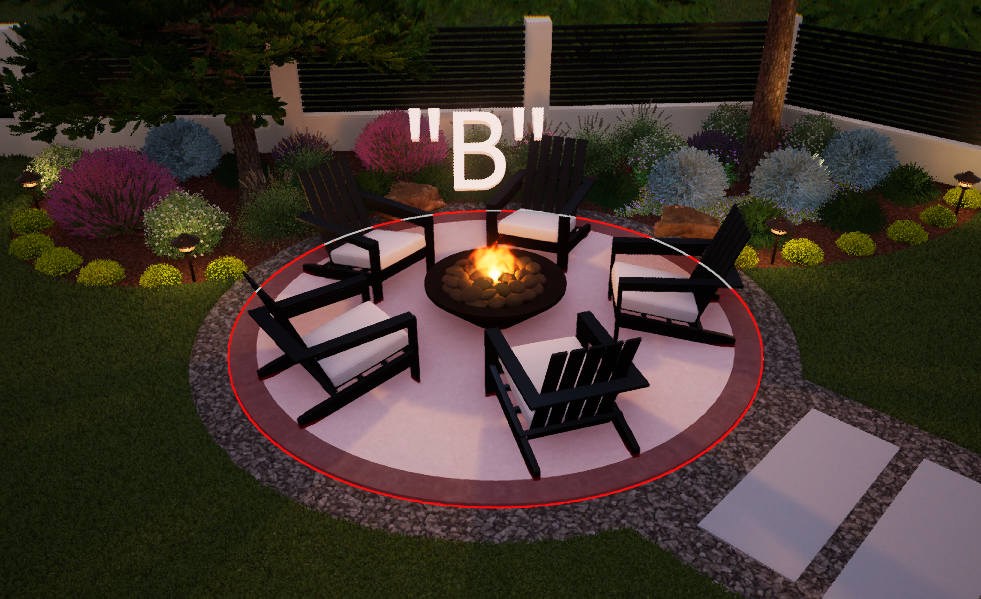 ---
2D Enhancements
We've completely redesigned our Snap system to make it significantly faster and more accurate. That includes new snap options based on what you're drawing and the new ability to not just rotate the grid but also "Align to Grid" if a line veers off the grid lines.
With this new option, you can set your drawing grid to a specific angle or select a line segment to rotate and snap the grid to that segment.
REDESIGNED Snap System
Now, our new Smart Snaps automatically provide snap options for all 2D design tools based on what you're drawing.
Grid Angle/Align & Angle SNap
With the New Grid Angle feature, you can customize the angle of your drawing grid. When you activate "Align," you can easily select a line segment to rotate and then align the grid accordingly. This new option is a great help when drawing angled elements or angled properties.
The enhanced Angle Snap now allows for precise snapping at specific angles in 5° increments. With Angle Snap, you can easily align objects or elements with the grid or other objects in your project.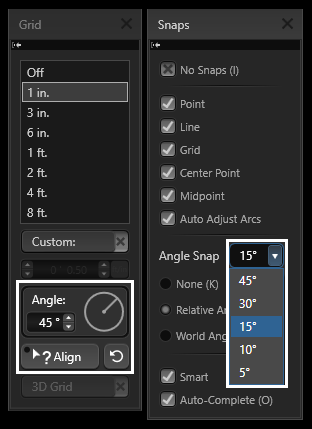 Align to Grid
With just a click of the new Align to Grid button, you can now adjust the position of your line or shape to align automatically with the grid lines. This handy tool saves you time and ensures precision in your drawings, helping you make sure all elements are evenly spaced and aligned.


ROTATE OBJECTS AROUND Fixed POINT
Now, you can rotate multiple objects and drawn shapes around a fixed point. Simply hold down the ALT key and left-click to set the pivot point. Doing so determines the central point around which your objects and shapes will rotate, giving you flexibility and precision as you position your elements exactly where you want them.
---
Project Information
With faster performance, optimized background images, extended property line tools, and support for multiple background images, this update gives you timesaving tools that make starting a new project faster and easier than ever before.
Background Images
Now, you can import a total of four background images + one GIS image, giving you even more flexibility as you customize your design. To ensure these images are optimized for performance, the background images and the GIS image are saved at a compressed file size.


PROPERTY LINEs
With the new Property Line Mode, you can now type in your property line's precise Distance & Bearing. Once you draw or enter the property line, you will have the option to flip the direction of the N/S or E/W sides. You can also easily create Property Lines with the Outline and Divide Tools now.


---
House
Your 3D house models have never looked better! Now, with the new Gutters & Downspouts, perfecting even the smallest of details is quick and easy. The functionality of dormers, cantilevers, and windows has also been expanded, with intuitive options and controls that help you create the beautiful, realistic, and detailed exteriors your clients love.
Gutters & Downspouts
3D Gutters and Downspouts can now be added automatically to give your design a finished look. In the Library, you'll find 12 Gutter Profiles and 3 Downspout Profiles.


Dormer Roof Clipping & Roof ReTurns
Need Dormers on the roofline or Roof Returns? Now, you can add them in just one click! With several types to choose from, it's easy to customize your dormer and roof returns to get the precise look you need.
Hollow Cantilevers
How about Cantilevers? The new Hollow setting lets you remove the wall between the house and the cantilever, allowing the window to see right in! Or, if you prefer to add a window to the side, it will cut into both the house and the cantilever wall.
---
Design Stages
Experience a faster design process with a refined stage order and combined stages. We have merged Pools & Spas as well as Plants & Items into single stages, making it easier for you to manage your design elements.
Plus, with the new Select Any Objects toggle, you now have the flexibility to edit Drawn Shapes in any stage.
We've also added a new Flush Lip Style Option for Pools, Spas, and Hardscapes.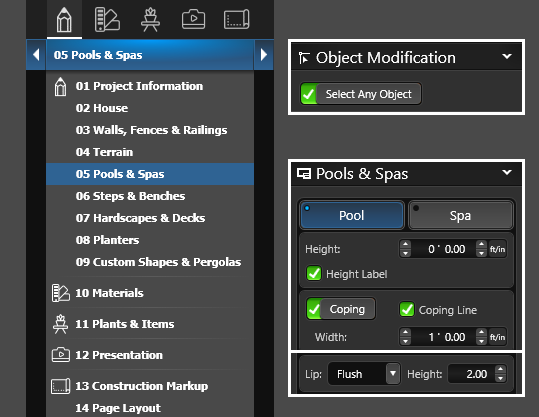 ---
Planters
When you want to sculpt the terrain or create level tiers, Planters provide the perfect solution.


---
Materials
With new functionality and 237 new options. The expanded Materials Stage makes it effortless to add the perfect finishing touches to your designs. From stone to metal, interiors to tile, there are gorgeous options to suit every type of project.
Your clients will love the thoughtfully personalized results you create — and you'll love the speed and ease with which you can customize your workflow.
Default materials
Showcasing materials you know your clients love just got easier. In the Materials Stage, you can now quickly and easily set your default materials. And once you set your preferred defaults, they'll remain set automatically in each new design you begin.
As you design, the material of your last-selected shape will automatically be set as the material for the next shape of that type that you add to a project.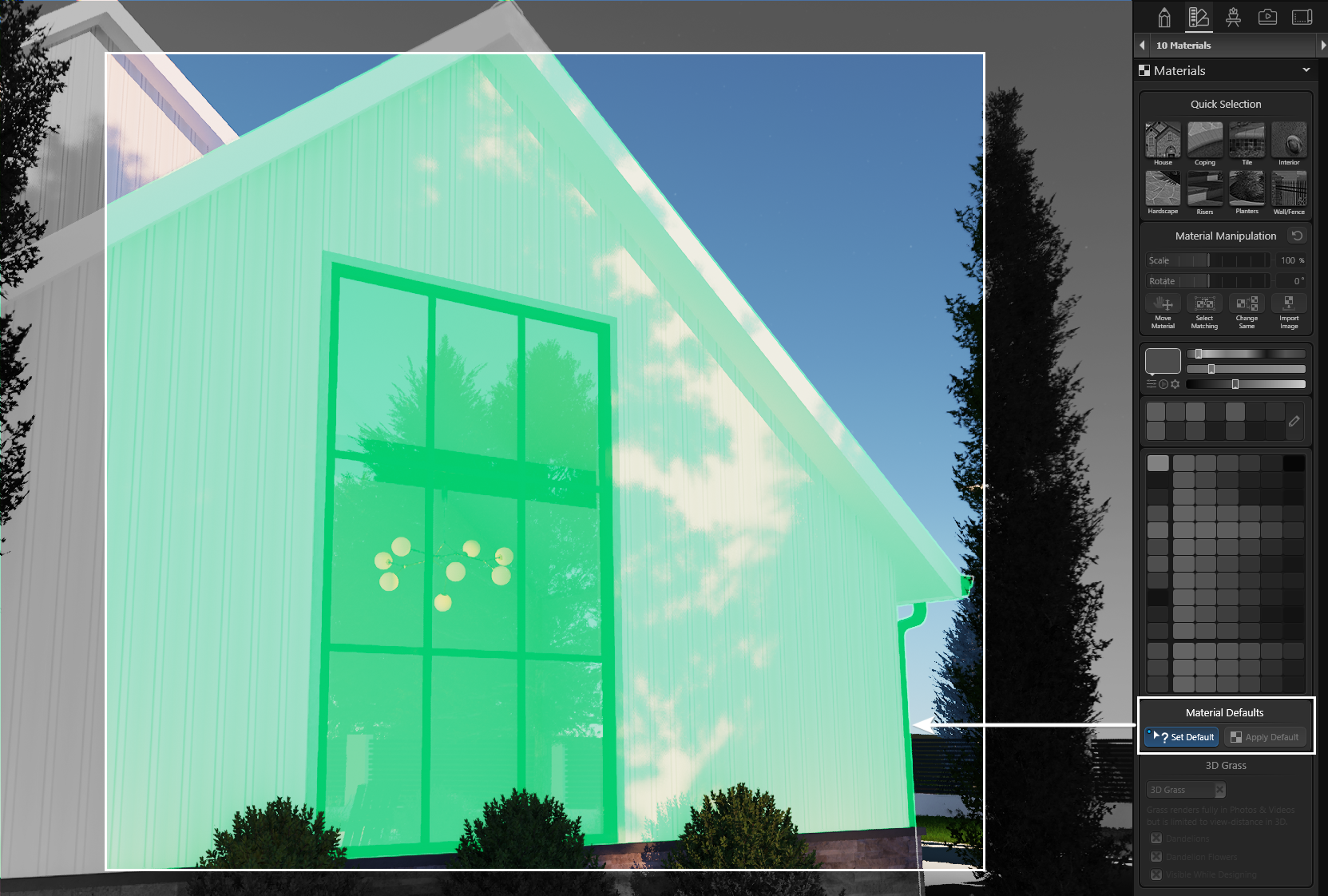 CHange same & select matching
Now it's faster to customize library items. "Change Same" and "Select Matching" now work with all drawn shapes and library items that share the same base material. This makes it a easy to personalize elements quickly and efficiently.
DESIGN
Tint support for Materials applied to Terrain
Blades of 3D grass can be tinted
Materials can be applied to Hardscape Scoring Lines
Material LIBRARY
You'll find 237 new material options in the Library:
Coping: 30 Stone options
Decorative Rock: 8 updated Rocks
Aluminum: 13 colors under Metal
Metal: Bronze, Bronze Oil Rubbed, Bronze Powder Coat, Brushed Nickel & Painted Black
Fire Media: 9 Glass, Beads, and Lava Rock options
Pool Interiors: 9 Glass Bead options
Pool Interiors: 11 Regular Pebble options
Pool Interiors: 7 Small Pebble options
Roof: Metal Standing Seam in Black
Stone: 8 Ledgestone options
Stone: 6 Stacked options
Travertine: 4 Split-Face and 2 Tumbled options
Tile: 92 Options under 1x1", 2x2", 3x3", 6x6", Mosaic, and Wall
Window: 11 Vinyl colors
Wire Mesh: 2 colors
Wood: Structural Wood in Sandal
Vendor Ledge Lounger: 8 Resin colors
Vendor Wet Edge: 10 Interior colors
---
Plants & Trees
As you copy and paste plants and trees, they will now vary automatically to create a more natural 3D design. To ensure consistency and to match the plant legend, 2D symbols will remain locked in size.
Ray Tracing: Wind is now enabled for Plants & Trees
Plant Symbols: New option to lock 2D Symbol size
New option to randomize 3D Plants & Trees on copy/paste in Configuration
Callouts can be set to Common or Botanical Name
Callout Arrows point to center of 2D Plant Symbols
Create Plant Legends based on Markup Layers
Icons on Plant Legend now signify if the Plant Model is Default, User Template, or Custom
Accurate Shadows on Plant Models
Vines & Climbers are now upright instead of lying on the ground when inserted
NEW PLANT MODELS
We've added 455 more realistic plant and tree models (each with multiple variations), all ready for you to add and feature in your projects:
56 Cacti & Succulents
37 Groundcovers
93 Herbaceous
152 Shrubs
20 Palms
97 Trees
---
Presentation
With greatly enhanced new options, this update makes your 3D design presentations even more spectacular. Give the new dynamic cloudscapes a try. Adjust the reflection opacity. Copy and paste presentation settings between camera locations. Even share camera locations between projects. The presentation workflow is so smooth, you'll love exploring all the new options.
New Dynamic Cloudscapes (Vip3D Exclusive)


Accurate Focus mode (Vip3D Exclusive)
When you enable the new Accurate Focus Mode, you can adjust the focal distance and F-Stop of your camera, ensuring pixel-perfect focus as you capture images or videos. With this mode turned on, you can preview exactly how your photos and videos will appear. Even if you turn off Accurate Focus Mode, the settings will remain in effect for your location. (Note: Keeping Accurate Focus Mode enabled will decrease performance.)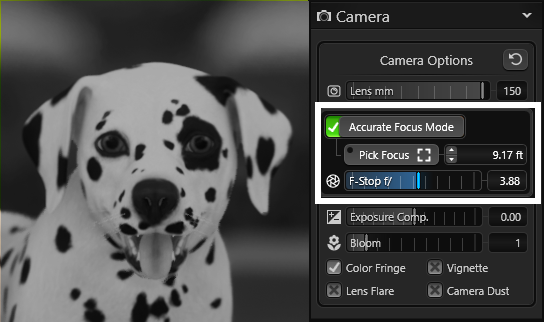 PHOTO & Video Mode
Thumbnail Optimizations when entering the Stage
Copy Photo/Video Locations between .sav Files
Right-click option to Copy Photo/Video Mode Location Settings

Photos: Each Location saves Aspect Ratio/Resolution
Videos: Each Storyboard saves Aspect Ratio/Resolution
Sun & SHadows
True Shadows On/Off with "Shift + N" Shortcut
When True Shadows are Off, press "N" on your keyboard to cycle to the new optimal setting (Optimal - Day - Dusk - Night)
Environment (VIP3D EXCLUSIVE)
Two new sliders offer you incredible control over the environment: the Dynamic Water Ripples Slider and the Window Opacity Slider, which changes the reflectivity (opacity) of window glass.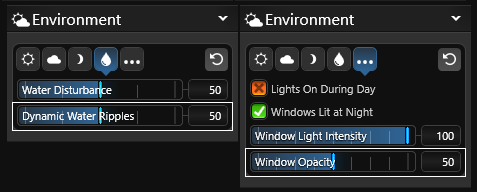 FIlters & Effects (VIP3D EXCLUSIVE)
Discover the streamlined new Filter and Effects Sliders, which have been designed to help you effortlessly achieve the perfect style for your project. You now also have available to you 10 new Stylized Image Presets featuring popular settings.
With our new Saturation Slider, you can easily enhance the filter saturation to your liking.
MEDIA VIEWER
Over the last 12 months, an astounding 157,254 emails were sent through the Media Viewer. So, we are delighted to expand this incredibly popular feature. With this update, you can now also send images via text message to your own phone or to your clients. You'll also find the new option to share your YouTube link via text or email.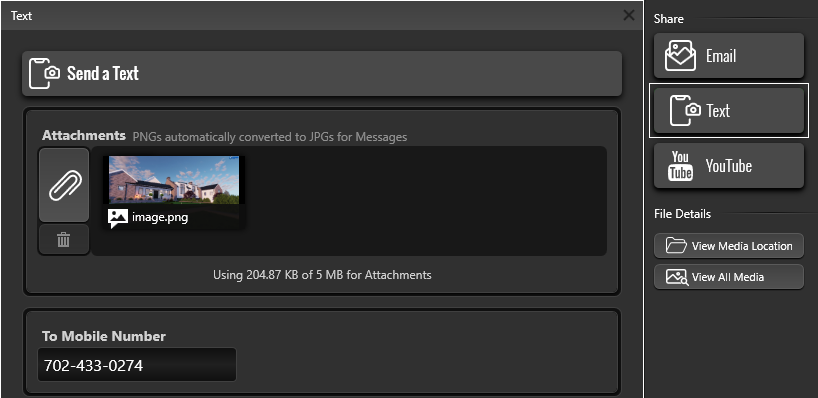 ---
Construction Markup
Getting your gorgeous designs ready for construction has never been easier. With new options like Lock/Unlock All and Show/Hide All that make it easy to navigate your markup layers, easy right-click access to the Label Tool, and the ability to save imported images as fill patterns right at your fingertips in the Library, this update brings to the table new enhancements that significantly streamline your design process.
custom fill patterns
With the new Import Fill option, you can import images to create your own custom fill patterns. You can even save these fill patterns to your Library to use in future projects.

Layers
Navigating your Markup Layers is now easier than ever with the new Lock/Unlock All and Show/Hide All options. And because Pergolas and Rockwork now have their own unique layers, it's quick and easy to select the exact items you need. We've even made the Label Tool easier to access: we've added it to the Right-Click Menu!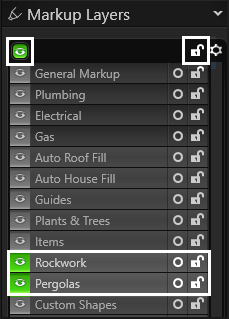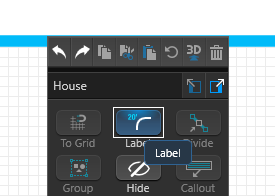 ---
Page Layout
We've refreshed Page Layout with easy-to-use new options, including the ability to add PDFs to pages and notably improved 3D view quality.
Content remains static regardless of zoom level
Quick menu access to layer visibility per 2D View
Background Image Controls per 2D View
Add PDFs to pages with Insert Image
Improved quality and accurate focus for 3D Views
SMART DATA
Displacement Data for Pools and Spas

---
Items
Take advantage of this update's new features to make your designs stand out like never before.
We've added a wide variety of beautifully detailed items that range from the practical to the unexpected. You'll find new furniture and new pool equipment as well as mesmerizing new fire effects and even hot air balloons.
And your clients will undoubtedly be delighted when you choose from amongst the 29 new dogs and 18 new cats to feature their beloved pet in your presentation!
CUSTOMIZE TVs & Projectors (Vip3D Exclusive)
Screens now offer yet another avenue to surprise and delight your clients. Now, you can add your (or their!) videos and still images to TVs and projectors.


LIBRARY
We've added 692 more realistic models, all ready for you to include and highlight in your projects.
Lights: 241 new/updated options, including the ability to rotate Strip Lights vertically
Fire: 4 Animated Fire Effects + 6 Static Fire Effects
Furniture: 115 new options, including a hanging sofa and egg chairs + 44 popular items from Ledge Lounger
Area Rugs & Umbrellas: 10 new options
Accessories: 39 new/updated options, including plates, bowls, and TVs
Potted Plants: 17 new options
Pool Equipment: 25 new options, including pumps, filters, and heaters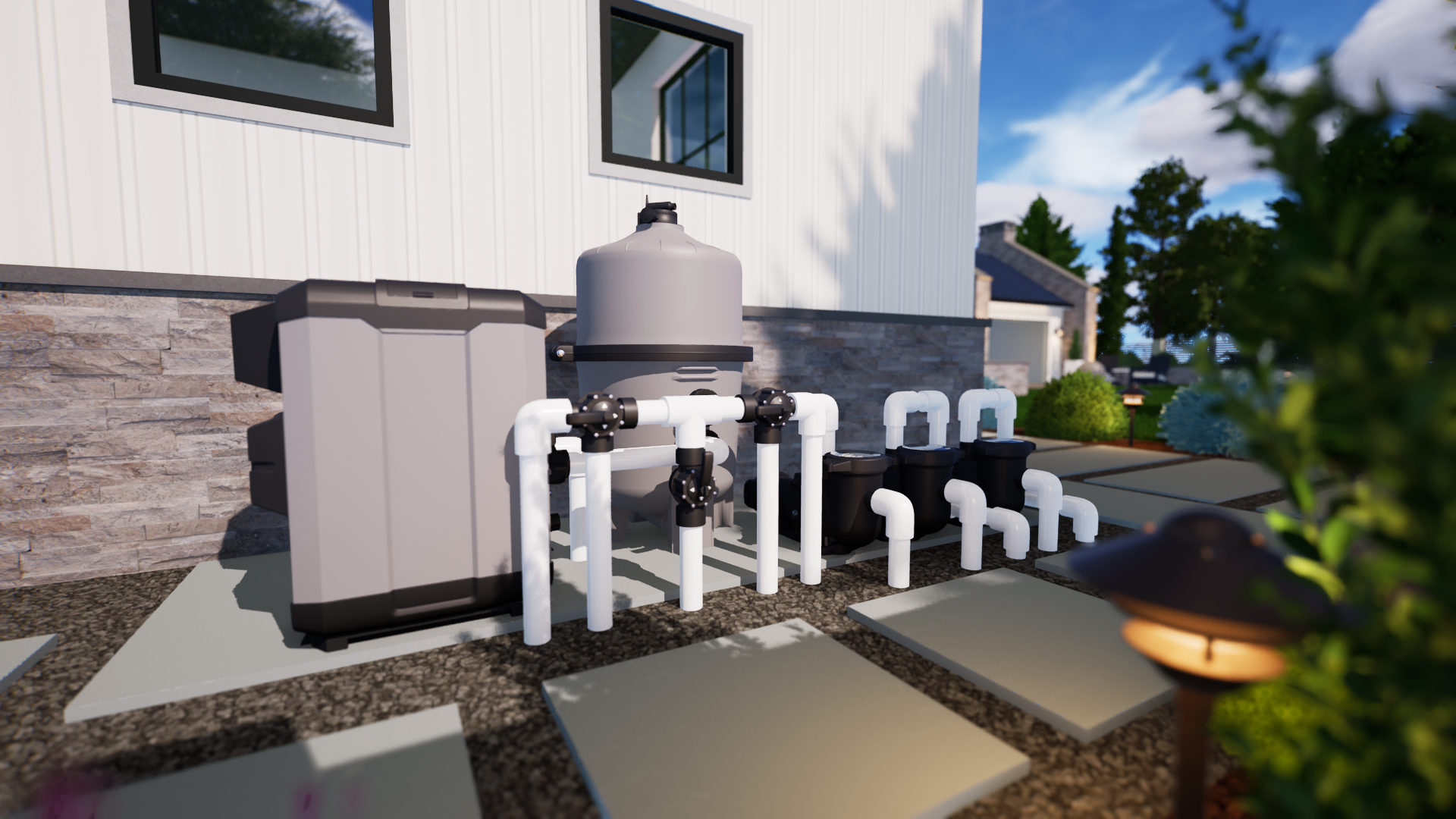 Equipment: 29 new/updated options, including air conditioner units, patio heaters, and outdoor showers
Water Features: 14 Scuppers, 22 Fountains, and 14 Water Bowls
Fire Features: 13 Fire Bowls, 18 Fireplaces & Tables, and 16 Accessories
Animals: 29 Dogs and 18 Cats
Sports Equipment: Disc Golf
Vehicles: 7 Hot Air Balloons to place in the distance
VENDORS
Ledge Loungers: Releases their most popular items, including Floats, Games, In-Pool Accessories, In-Pool Seats, Outdoor Furniture, and Daybeds that are durable, high quality, stylish, and designed for in-water use.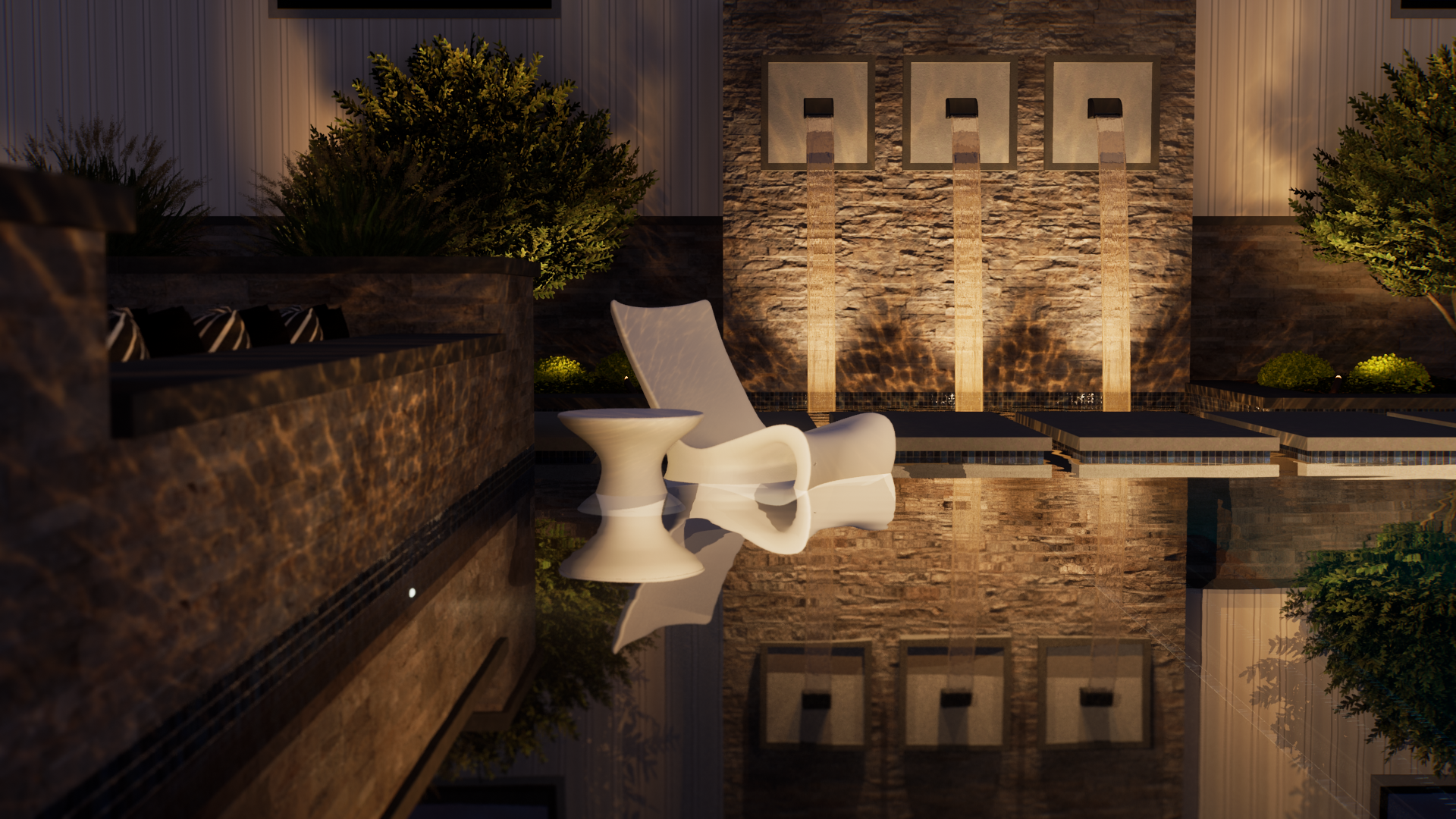 Wet Edge: Releases 11 beautiful pool finishes that take the classic pool finishes and make them better, with pictures, educational videos, and over-the-phone support to ensure you find the exact pool finish you're looking for.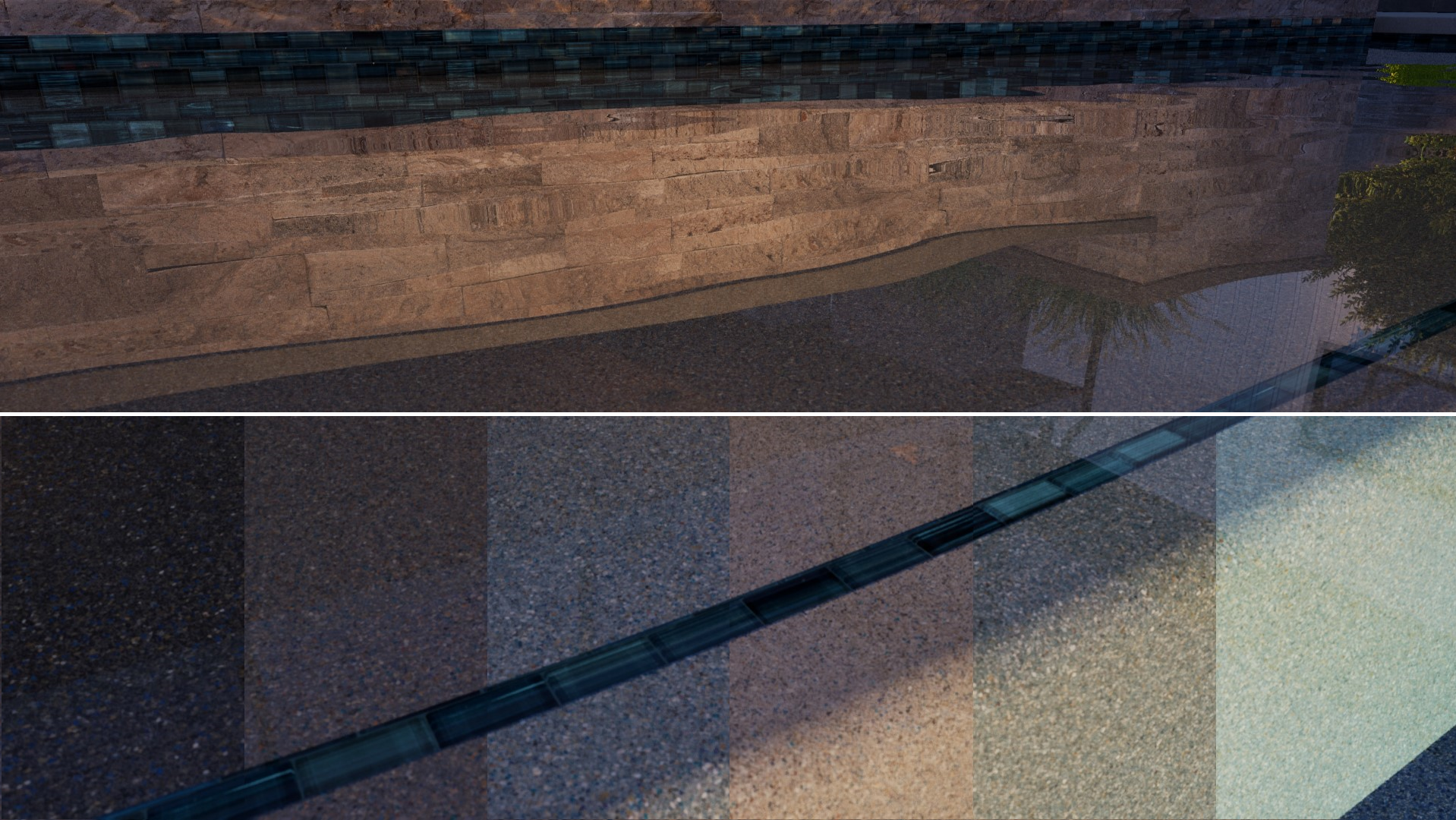 Dolphin Water Slides: Looking for a slide design that combines convenience and elegance? The pre-designed slides are now available in right-turn options. These pre-designed models are versatile, fitting various pool shapes, and can be ordered as quickly as you sign off on the drawing.
---
Enhancements:
Software: New Streamlined Interface
Software: Over 1500 New Tool Tips
Performance: 2D GIS Image Responsiveness
Ray Tracing: Fire Effects Reflect in Glass & Water
Ray Tracing: Metal Appearance on Spillovers
Design: Reset buttons to restore each component to default values (Windows, Decks, Trim Tile, Planter Curbs, Pergolas)
Design: Select Matching support for Measurements & Text Boxes
Design: Measurements can be pulled away at smaller distance
Design: Size of Radius Arrows automatically scales with Font Size
Design: Text Tool in 3D defaults to 3D Text
Design: Window Surrounds have the option for top, sides, and/or bottom
Design: 11 New Pergola and 15 New Lip Profile Styles
Design: Updated Presets for Walls, Fences & Railings
Design: Ability to CTRL click multiple posts on Fences/Railings
Design: Carve in Hardscape Shape displays 3D Grass
Design: Improved placement of 3D Grass on slope next to Hardscapes
Design: Wood Decks can be rotated in 3D
Design: Ability to scale the detached Hide/Unhide Menu
Design: Ability to set 1, 2, or 3 Decimal Places for Metric
Design: Right-click Divide Point new option to "Remove Divide"
Design: Perimeter modification scales child objects
Library: Custom flag to identify user-created items in the library
Library: Wall Lights Snap and Rotate to Custom Shapes
Library: Deleting a template should not clear the library selection
Construction: Ability to adjust radius arrows in Markup
Construction: Trim Tile is clipped to Step Shape
Construction: Limited how far items can be moved off the page in Layout
Bug Fixes:
Design: "Smooth" tool lacks functionality when "Left Click" button is held and released outside the 2D Grid
Design: Callout Label Text is not displayed properly for a single object
Design: Copying and pasting a measurement does not keep style
Design: Gray out Insert/Insert multiple when locked layer is selected in Layout
Design: Hiding all then undoing does not unhide all
Design: Object Info Scale should retain Elevation
Design: Replacing an object to a group does not remember rotation
Design: Selecting an exported pdf does not allow to replace the file, only adds a new
Design: Software not remembering Windows smart snaps when reopening software
Design: When editing text the first click to edit the text is ignored
Design: Editing 3D Terrain while moving mouse outside of screen
Design: Undoing move of Terrain line does not adjust contour lines as well
Design: Moving pool line with attached pool light results in the light not being able to be selected
Design: Carving a hole in a pool step cuts through pool bottom
Design: Complete coping shapes do not generate scoring on the inside of them
Design: When converting steps to hardscapes, the material should retain
Materials: HSV values cannot be changed using Up/Down arrows
Materials: Tinting a material on an imported object tints all other items with that material as well
Plants: Changing Line style, weight, and fill will copy plant differently than only changing one
Plants: Grouped Plants do not adjust symbol fill together
Library: If you have hit your imported model insertion limit, you can no longer save imported models to the Library
Library: Importing an sspack with tinted Plants does not show tint in the thumbnail
Library: Importing sspack with objects requires restart to show objects in Library
Library: Saving custom material to Library does not generate proper thumbnail until restart
Library: Pasting Items that are not attached to parent shape will reset fill/line style
Presentation: Saving file during day will force night camera locations to have lights off
Construction: Changing fill patterns takes longer when performed under Object Styles
Construction: Deleting a layer with construction lines grouped causes leftover shapes
Construction: Unable to undo changing of the Terrain line
Construction: Duplicating page with Plant Legend offsets text
Construction: Editing common name on one legend doesn't update other plant legends without exiting stage
Construction: Orientation is not remembered when duplicating page
Construction: White legend text on black background doesn't show when editing text
Construction: Zooming in too far makes page disappear
Hundreds of minor interface flow enhancements
And hundreds more fixes and small performance enhancements
Crashes Resolved:
Crash occurs after copy/pasting multiple drains
Crash occurs after inserting an absurd value in the 3D rotation tool
Crash occurs after using the undo function on grouped house objects in 3D view
Crash occurs after using the union feature in 3D view
Crash occurs after using the outline tool followed by using the undo and redo buttons
Crash occurs after moving the blue points while using the undo button in 2D view
Crash occurs after deleting a gutter while scaling it using the blue points in 2D view
Crash occurs after detaching and maximizing the "Hide/Unhide" menu
Crash occurs after using the delete button while moving a house object in 3D view
Crash occurs after selecting rotate and marquee selecting objects
Crash occurs after using the delete button while using the blue points of a singular line in 2D view
Crash occurs when using the blue points to scale pool steps in 3D view
Crash occurs after grouping construction lines followed by using the undo and redo buttons
Crash occurs when using ungroup and group followed by using the undo button
Crash occurs after resetting single pool slope while in multiple pool slope mode
Crash occurs after deleting hardscape that has a complete custom coping shape
Crash occurs after using delete button while using the outline tool
Crash occurs after hitting limit of text boxes
Crash occurs after deleting a symbol moved to new layer
---
Ready for More?
Each update, we share exciting, groundbreaking tools and features designed to help you do your best, most creative work.
We are looking forward to seeing the beautiful designs that you create—we're always impressed and inspired by your creativity and ingenuity!