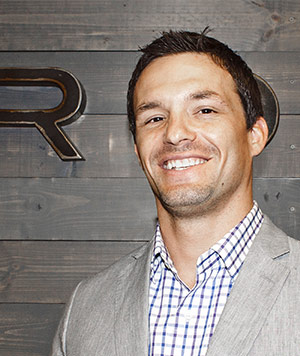 When landscape designer Tyson Scott recently got the nod to design his alma mater's $150 million, 2,000-acre campus, he knew that he'd earned the opportunity not simply because he'd presented a vividly detailed plan or because he'd taken the time to make certain that the plan he offered would transform the campus into a multipurpose space to inspire and invigorate both the companies focused on high-tech research and the students who'd live, work, and study there.
He'd earned the chance to help revitalize the Texas A&M campus because he'd built his company's reputation to become the landscape design-build firm known for handling unique, large-scale projects — and he'd done it by perfecting his design and presentation process so that he and his team at Verdant could transform their clients' challenging outdoor spaces and achieve beautiful, functional results.
---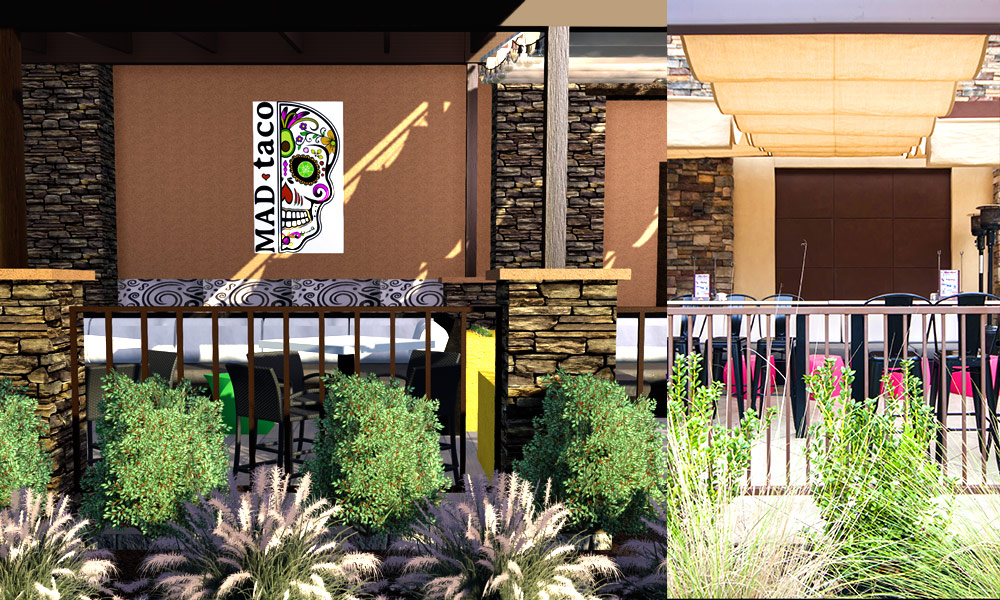 Building His Reputation: From Residential to Commercial
The Texas A&M campus was an especially important project for Scott because it was where he'd started his first landscaping company, Unique Landscapes, as a college junior.
Since starting that first company, Scott has focused his career on designing and building the large-scale, multipurpose projects that his company excels at creating for clients.
As much as Scott would love to be able to help every client who comes his way, he sometimes has to make the decision to turn down a family friend or a project that won't be a good fit for his team.
That, Scott says, can be tough — especially since he and his brothers got their start running a "a local lawn and clean-up type service" with their father when Scott was just 13. Today, he sometimes still get calls from people who might say, for example, "you know, we are all friends here," Scott admits.
In order to grow, however, and earn the opportunity to take on increasingly unique and challenging projects, Scott has had to be very thoughtful about how he and his team approach new projects. When he began as a teenager, building off what he learned working with his dad and brothers, he first started his own business to answer the question, "how can I be creative outdoors?"
The answer, for Scott, was to embrace the most difficult challenges he could find and prove that he could deliver: "My personality is always chasing something different," Scott says. "I crave change and I crave challenge and adversity."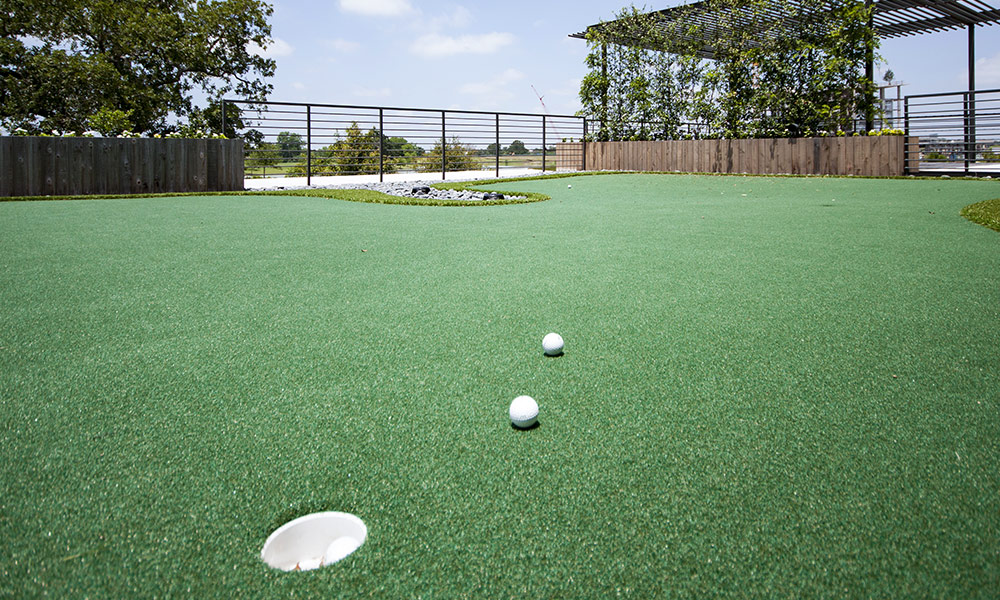 ---
From 8 Acres to 2,000 Acres: Embracing Unique Challenges
Embracing that creativity is important to Scott — and it's one reason why he is able to work on very unique projects, for both residential and commercial clients alike.

Today, his company primarily works on large-scale projects, creating multipurpose spaces for commercial and academic clients — while Scott and his team also still work on many interesting residential projects.

"I wouldn't take on a builder who came and said, 'I have 50 houses and I want three different designs and we're going to do them all cookie cutter,'" Scott admits. "I am not a bulk guy," Scott adds. "I have never enjoyed doing 'Builder Landscapes,'. . . never enjoyed doing the same thing."

Instead, he's worked to build his company so that they can handle interesting, and often challenging, projects in new ways. He focuses on projects that require him to solve creative problems for clients who want to achieve very unique results.

"If I've structured my company appropriately," Scott says, "in a way that I can be good for a two billion dollar project order, . . . then I'm not the best fit for a $50,000 patio . . . or a 500 square-foot patio."

"I just really believe if you're focused on one thing and you're structured very well to be the best for your client there is, then I wouldn't be the best fit for the other one."

By being careful about the projects that he and his team take on, Scott has helped establish his company as one that offers clients those amazing results.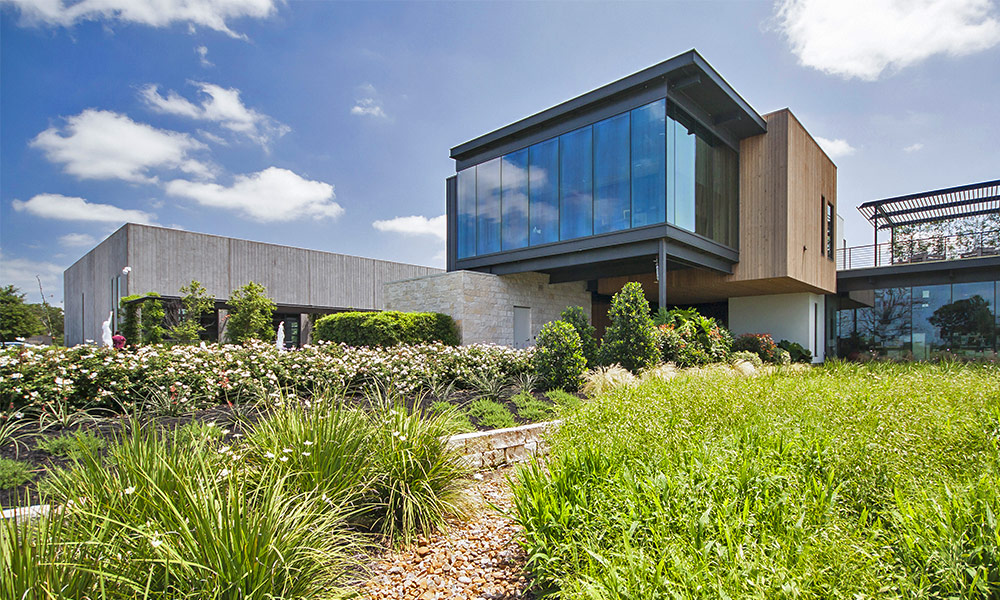 One such project: the eight-acre Nutrabolt "funhouse."
The client told Scott, "'I want Google meets Facebook meets Nike. I got a couple million dollars and I've got eight acres. I want my employees to go indoors and outdoors. I want them to feel like there are no walls.'"
Scott delivered: "We designed football fields, lounge mounts, and fountains. . . . We have putting greens on the roofs. We got rooftop executive lounges. We got the largest rooftop garden in that city, which is at College Station in Texas A&M University."
That project was what brought him to the attention of his alma mater — and earned him the chance to design a 2,000 acre campus: "the Dean of the College of Engineering at Texas A&M caught wind of that project, came over and looked at that, and then asked me to bring some of that to Texas A&M Campus."
---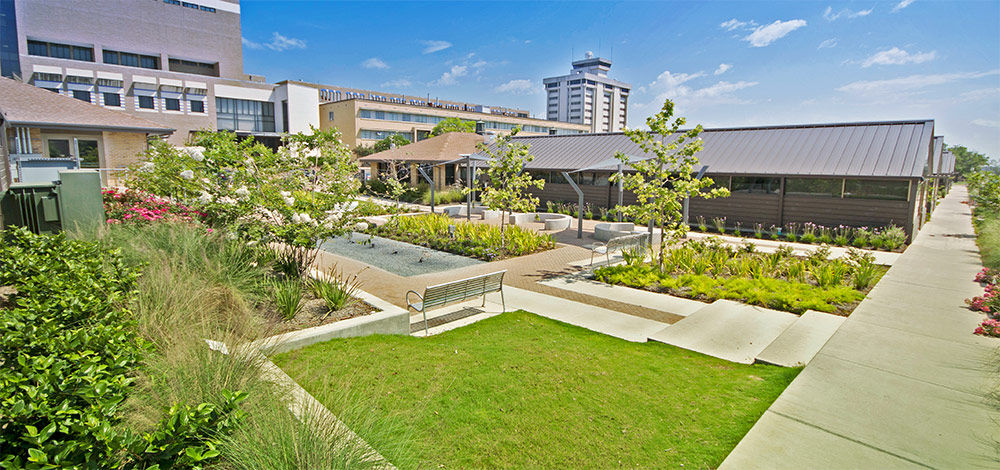 Knocking It Out of the Park for University Clients
Catching the university's attention was only the beginning.
Scott wanted to create a unique, transformative space, and to do that, he knew that the strategies that he had perfected when he built beautiful residential projects with his clients (checking in regularly via email, for example) were not the same methods he would use to earn the nine-figure contract he was aiming at.
That is one key reason why his clients find it easy to choose his team: Scott has adapted his meeting strategy to make sure he meets each client's specific needs.
First and foremost, "my strategy has been to knock it out of the park every single chance that I get," Scott says. "It doesn't matter if it's something extremely simple; I will go above and beyond because leaving that impression is … almost your only shot."
While Scott might invite a potential residential client to catch up and chat over lunch, his relationship-building strategy with commercial and university clients takes a somewhat different form.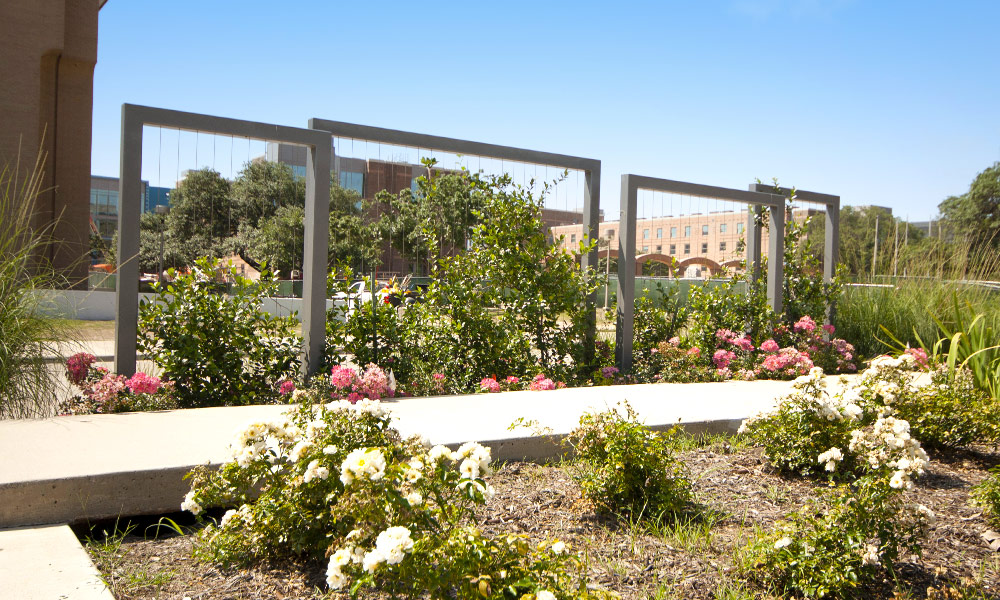 As Scott recognizes, the decision makers involved in a large-scale academic or commercial project simply don't have the time or attention to spend on the longer conversations and casual planning meetings that residential clients might prefer — their calendars are simply too full.
"They work with a million different contractors on a lot of different projects," he notes. Instead of a casual email checking in, Scott therefore finds other ways to build and maintain his relationship with his clients.
"You don't really send them a bottle of wine at Christmas or champagne for New Year's," Scott points out.
If a designer doesn't recognize that, "it could be challenging and somewhat frustrating because you want to have that customer relationship, but it's tough.... Everybody would love to have that time, but they're busy educating."
Instead, Scott helps make sure that his company is one that decision makers will remember by offering stunning presentations, earning accolades in the press, and keeping his company visible.
For example, his recent design for the Rellis campus made the press — and, "of course, the university catches wind of anything that has their name on it," he points out. "So they are reminded that they collaborated with me on the project because they see the press release."
---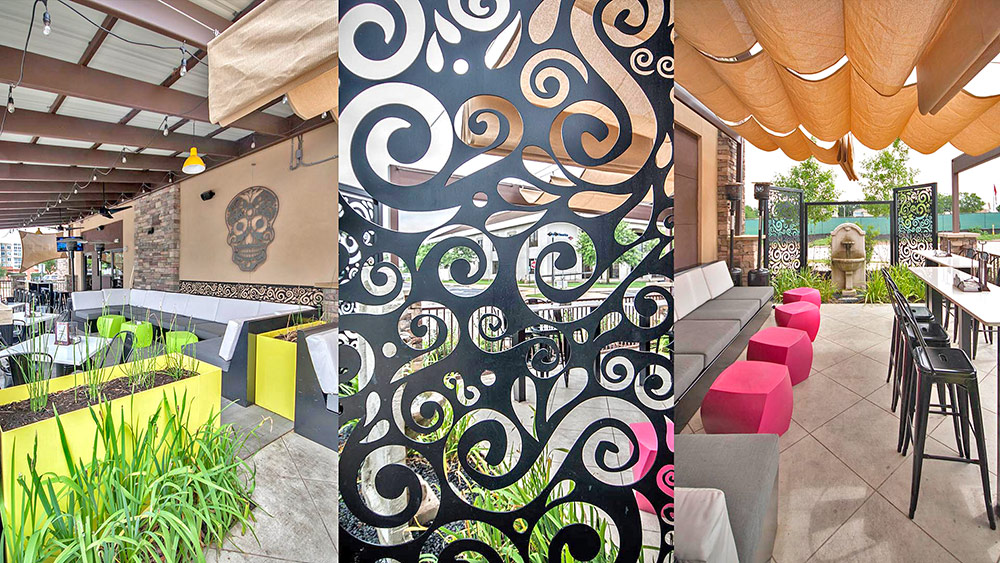 Honing Listening Skills to Get Every Client a Win
Earning accolades and, as Scott says, "knocking it out of the park" is a process that starts not with marketing or PR strategies but with something far more fundamental: learning how to listen to clients.
Whether meeting with a university dean or a company CEO, a first-time homeowner or a client perfecting their dream home, Scott focuses on listening: "They always tell you what they want, always. And it's just, are you a good enough listener to pick it apart?"
"They might not be telling you, 'hey, now I'm going to tell you what I want in my landscape,'" Scott points out.
Instead, he says, a client "may be talking about something completely different, but if you really listen, they'll tell you how they are . . . they'll tell you their personality . . . and they'll tell you what they want. If you're a good enough listener to pick up on those hot buttons and then go back and transform that into an idea, and then be able to show it with 3D software, then they're ecstatic about it . . . everybody wins."
That process of carefully analyzing what his clients are really looking for has helped him shape a number of award-winning designs.
---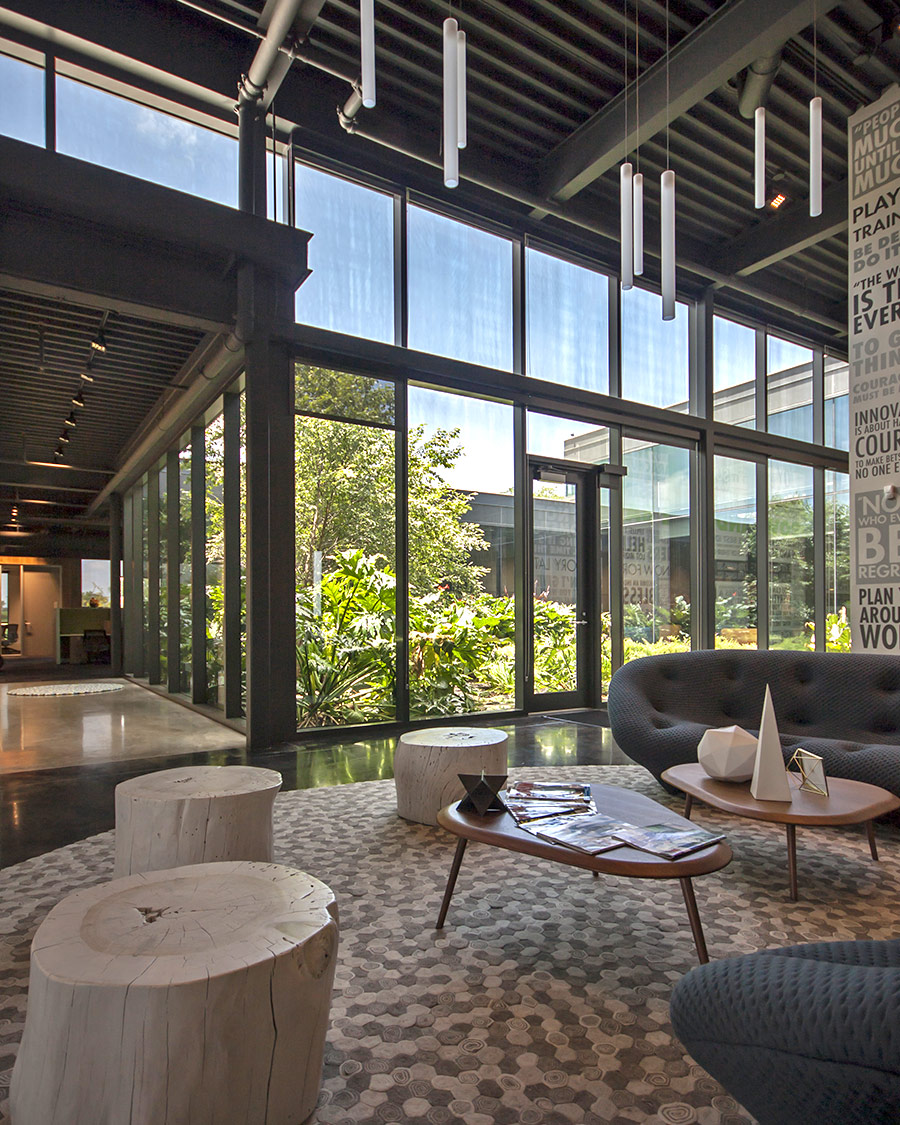 Designing Projects that Upsell Themselves
Because Scott understands and expects that his clients will request changes, even when he has listened to their needs carefully, he has prepared detailed plans that help his team manage those changes effectively:
"People are hiring us because they're not able to see [what to do] on their own or they're not the best at it. So we are able to deliver that, and give it to them, and they see beyond, and a lot of times it's just, give them that, and they'll upsell themselves."
So successful has this strategy been, says Scott, that "you just hang on for the ride at that point."
"I don't see change orders as big hurdles. When they come in, I sit the client down and I make it known . . . that there are processes now. There are going to be fees associated for design and construction that has to be redone or overdone or backtracked," for example.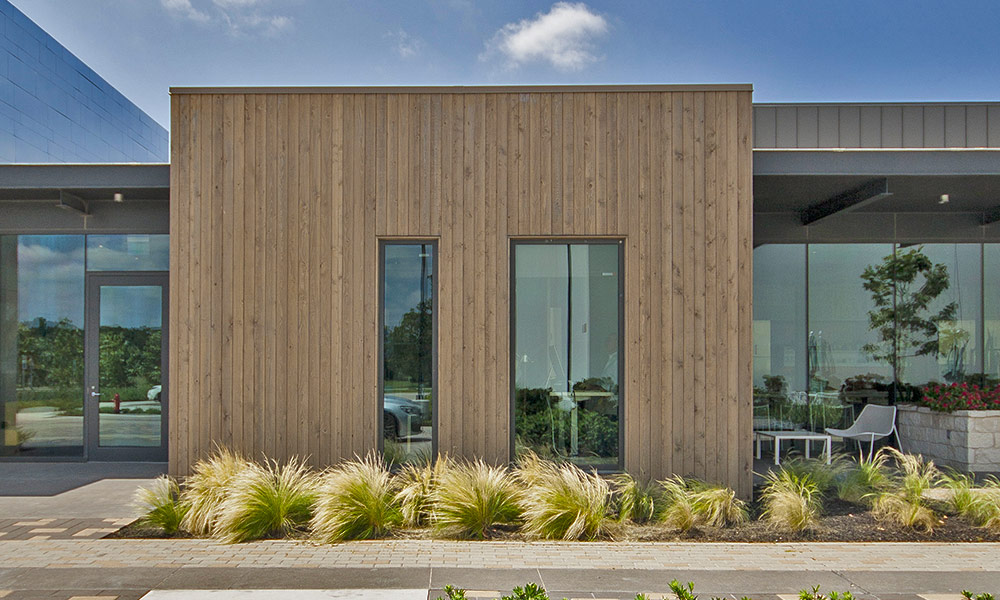 By having detailed processes in place, Scott helps ensure that the process goes smoothly: "That's probably a positive of working on the commercial level," Scott points out, "because they understand that and they're very fair about it."
"The way I look at it," Scott says, is that "when you go into these meetings . . . , you're going to get input from a lot of different people, and so my approach is to always be ready."
"Don't be that person that really gets shaken up when these changes come. They're going to come."
It's by preparing carefully for meetings that Scott is able not just take requests for changes in stride but also to handle them immediately with the client.
To do so, he uses 3D software to make the presentation and the meeting alike run smoothly.
---
3D Presentations: Offering the Complete Package
For Scott, making it easy for clients to understand both the design and any changes to that design is one of the most important ways he helps them to see how his proposal gives them exactly what they are looking for:
"At the University level," Scott points out, "there sometimes can be many different decision makers. So you really have to coach them on drawing out the schematic design, process design, development process, before you do any kind of construction documentation."
That's because when working with, for example, a dean or chancellor, Scott realizes, they "don't have time to sit down and go through a bunch of stuff. They need to see the point and they need to go."
For that reason, Scott says "3D software is perfect for commercial applications."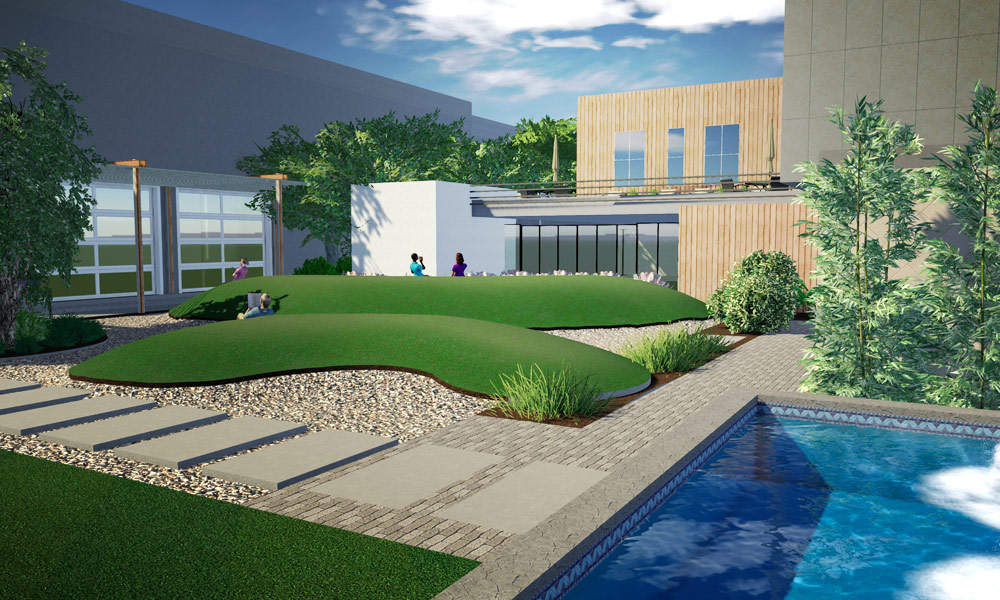 When he is meeting with academic clients, for example, he notes that the decision makers often "aren't 'visual'; they are educators. They're very good at what they do, and that's not being creative — that's being an educator at a university."
In order to help them see the full benefit of the design he is presenting, Scott relies on 3D software:
"What the 3D software allows you to do is get in there and give them something to look at."
For Scott, that means prepping for every possibility: "I bring a whole package of AV to every meeting I go to — a projector, a screen, a laptop. I bring everything so that no matter what the client's setup is, I always know that I have backup. "
Because he brings everything he needs, from the projector to the software itself, he can make changes for his clients instantly:
"I'm good enough with the software that I can run through the amount of changes that I need in order to move this process along at a pace that ... clients really appreciate."
---
Cave Mode: Perfecting Every Detail
Whether he is designing a 2,000-acre campus or a residential dream home, Scott goes into what he calls "Cave Mode" to perfect each project:
"When I get into a design, I go into 'Cave Mode' and I will do my design and I'll work day and night and really get involved."
To design the 2,000-acre campus for Texas A&M University, Scott spent six weeks in Cave Mode, making certain that the details not just of the design itself but also his entire presentation were exactly right.
"You gather all this information and then you go in and you give it your best shot," he explains.
For the Texas A&M project, that meant incorporating many vital details that would appeal to everyone who needed to use the space: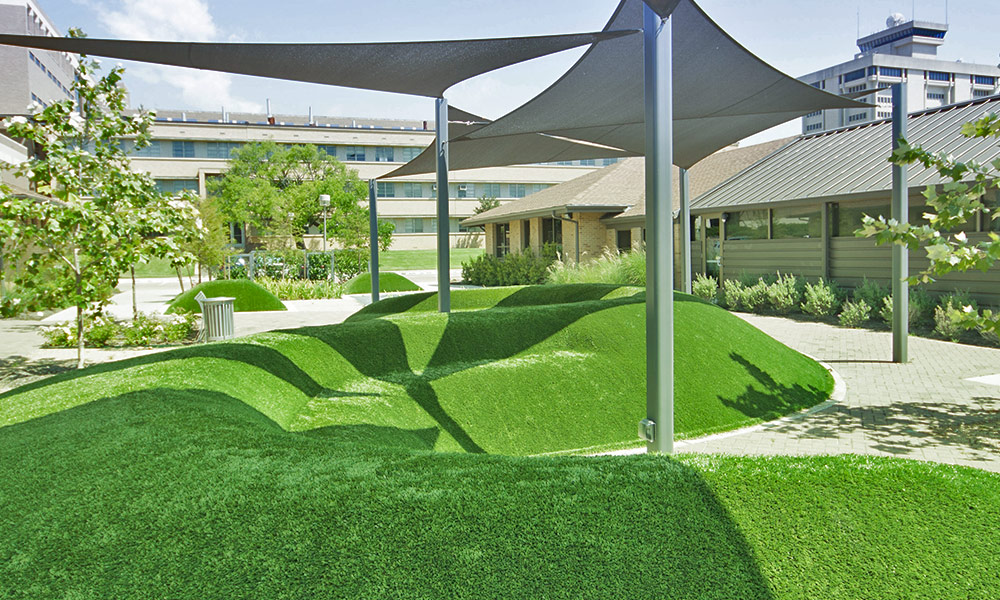 "We call them pocket parks in like this little mini Village, this group of buildings," Scott says. With those type of special features, Scott both realizes the possibilities of the space while also expanding the vision: "we really push the limits on what A&M would allow and their design standards, [because] we wanted something different, something to explode, something that students would consider a destination location on campus."
With his 3D presentation, Scott helps all of the decision makers clearly see how transformative his design will be:
"You create it, you put it in 3D, but you leave yourself open to make certain changes that you're anticipating when you get back into that second meeting."
That thorough preparation makes it even more important for Scott to be able to make his design process as efficient as possible: "It is almost like the amount of information that you have to cover and look out for is quadrupled," he says, "but your time with the client is divided, it's cut in half, it's cut into much more than that."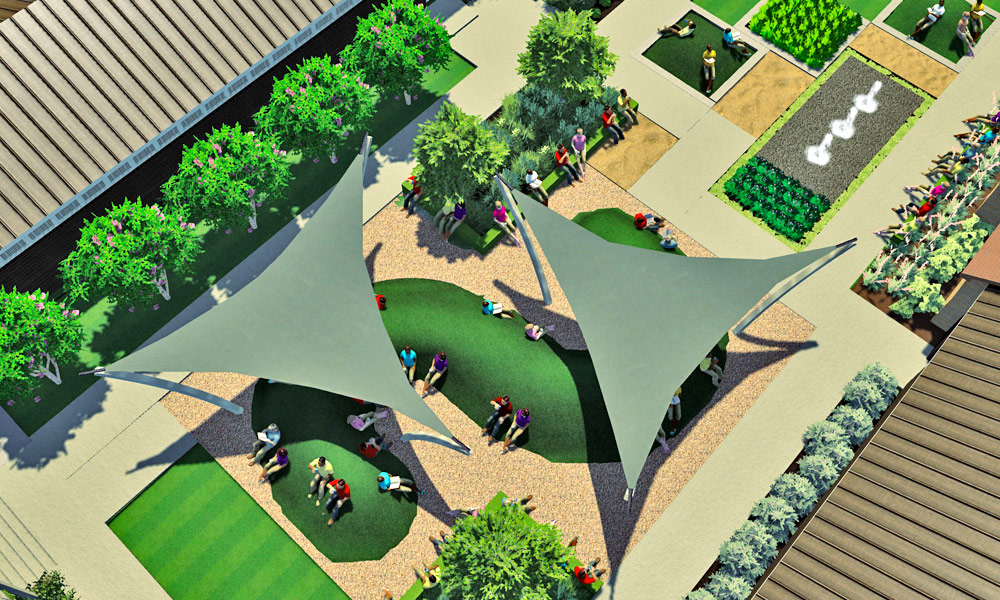 Coaching the Client while Earning Trust
In order to make sure that the designs he creates for his clients while he is in Cave Mode really will meet all of their needs, Scott is careful to pay attention not just to which details matter most to his clients — he also takes care to make certain that his clients fully understand exactly how the design process works.
That includes a clear discussion of the budget:
"As far as how the process is going to go, based on what we know works and that I need a budget. I need to be paid for a design," Scott says. "I will design according to that budget and then we'll hammer down the cost to actually implement everything."
"So many times, customers want to do it their way," he acknowledges. "They want to beat around the bush and not give a budget because they think, '… if I give you a budget then you hold the cards and you're not going to give me as good of a job….'"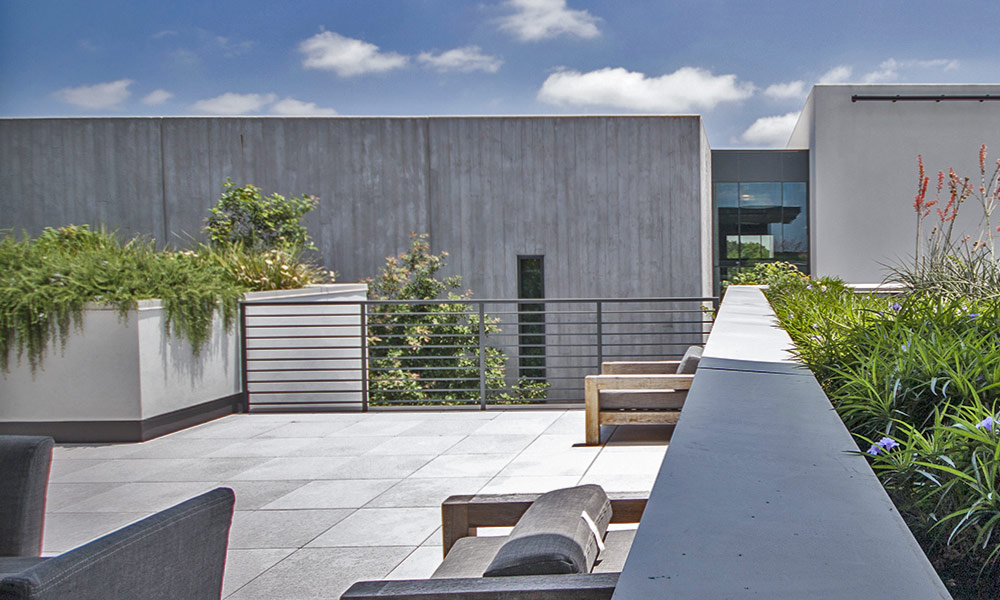 "We have to get past that," Scott emphasizes. "It needs to be a standard that ... clients give a budget; otherwise, we are just chasing our tails."
In order to help his clients share a budget, Scott compares the process to coaching:
"I think that it's a big deal when I'm able to confidently coach that client enough to get that budget up front and establish that trust right from the get-go…then," he explains, "the projects usually run quicker and smoother."
---
Valuing Creative Knowledge
The value of discussing the budget and the process in detail is not limited to just helping a project run more smoothly.
"Creative knowledge is worth something," Scott explains.
It's important to Scott that he helps his clients understand the value of what they're getting, when they choose to work with him: "too many times," he says, "residential clients think that we work for free and it shouldn't be that way."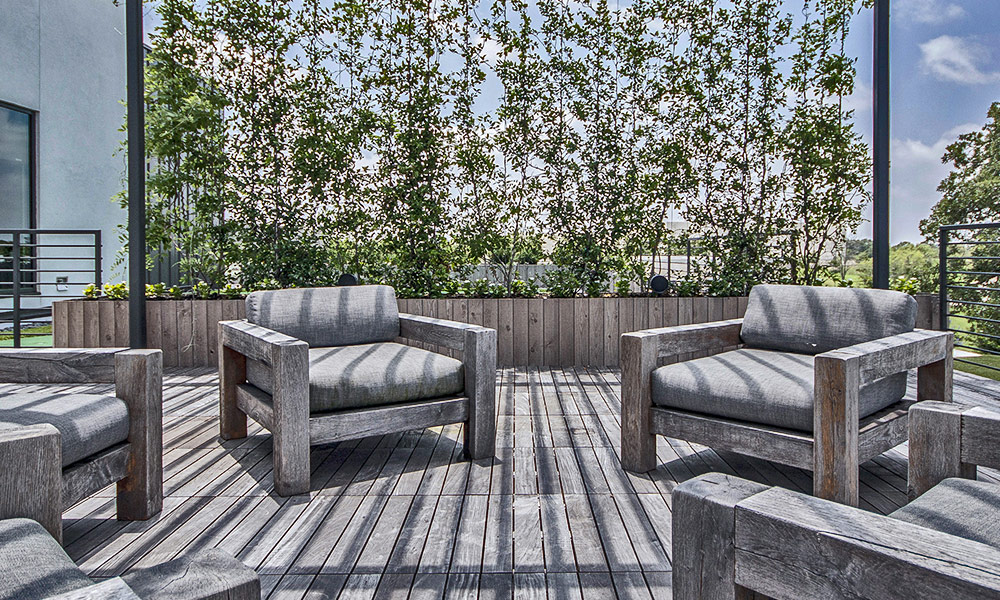 In order to help his residential clients see the value of paying for a custom project, Scott sees his role as not just coaching his client to help them establish the right budget but also to help them understand just why designs are worth choosing: "sometimes we have to coach the client but you have to make that decision. Are your designs worth it?"
"If I'm spending the time to work a 3D plan," Scott says, "I know that when I walk in there, with that plan, nine times out of 10, I am leaps and bounds in front of my competitors because I'm using 3D."
Since "not everybody's doing that," he says, using 3D "is worth something. I don't ever take it that far until the client understands and has agreed that there are going to be fees for design . . . that's just the way it is . . . that it costs to get your design."
---
From $750k to $2.5M: Finishing Incredible Projects
Helping his clients see that there is a clear value to his designs is how Scott has often significantly broadened the scope and budget of many projects.
One route: Scott uses 3D presentations to help his clients see exactly how much more they can have.
Scott says, "[I] give Structure Studios a lot of credit here," because "when you design something in there and you take it into a client," if you've "done your homework and you've done exactly what they want," then once you "put together a plan and a design that meets everything that they've talked about," the project sells itself:
"They can see everything and a lot of times they are the ones adding" to it.
The details are really what sell each project: "They see how beautiful it is when you design their home, when you put their dog, or two people in (a guy and a girl) sitting in a chair having a glass of wine because they've told you that they like to sit out by the fire and do this and that, you put that in there and you let them see themselves."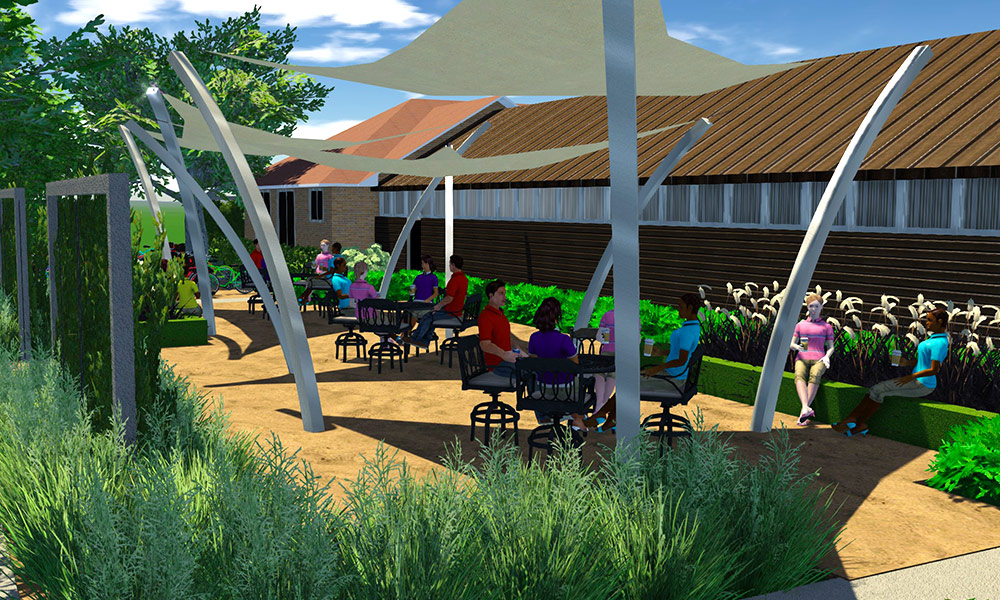 By using the careful listening skills he has honed, Scott always considers whether a client potentially has set aside more money than they might have initially put on the table.
When "you know [a client] wants to do it," Scott says, the goal is to show that client exactly what is possible — and why Scott's own proposal will make the project worth a bigger investment.
Of one recent client, Scott says, "I was able to get in there once I understood that he was willing."
"If I can be good enough to show him to spend that money on what I can do — landscape, fountains, extra stuff that I can do — then I knew that I could take that money away from say, the building architect. The client wanted to use it . . . he was going to spend the money somewhere."
"What made me get it or where I think I did well was that I was able to come in with this 3D presentation, these videos, very quickly and show him, 'Well here, if you want to focus some of that money in my direction, here's what I can do."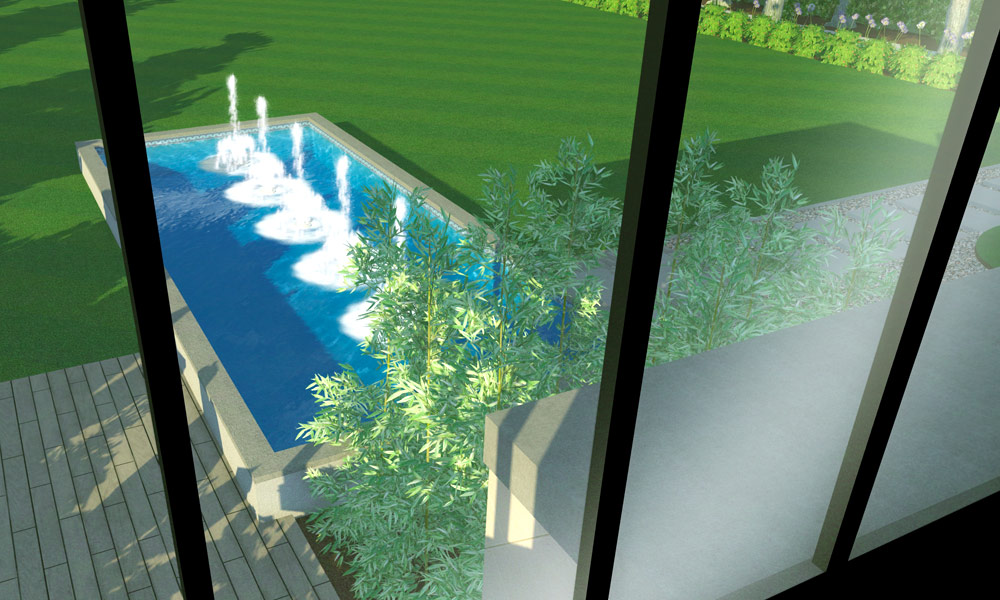 The details that Scott adds in 3D are features that his clients are surprised and delighted to see: "'I can create this executive fountain with a remote control nozzles that you can adjust from your second-story office overlooking this place,'" he explained to his client.
"I was able to draw all that out really quickly and present it," he says. "It is almost just like I couldn't stop showing him enough and he loved every bit of it."
---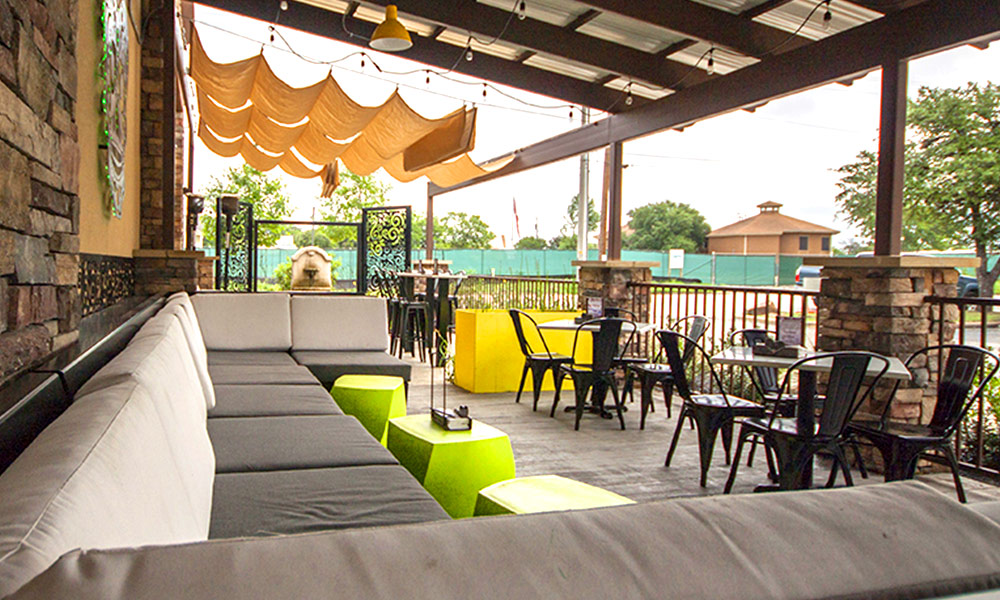 Sealing the Deal
For Scott, the contracts he wins are not just the result of a good design eye or a friendly rapport with his clients.
His clients choose him because his company brings together the necessary elements of a great project: a strong design vision, clear communication, and detailed 3D presentations that help his clients feel confident, from the very start, that the project they're promised will return stunning results.
When Scott began offering his clients custom designs, he realized that using 3D software was one way he could offer his clients something special while also building his own reputation:
"I was just a designer at that time and I was competing against landscape architects who, honestly, were coming in with hand drawings." When he saw that, he thought, "Oh boy, this isn't going to work."
In order to compete, Scott says, "I got into Pool Studio VIP (VizTerra at the time) and it was just so simple."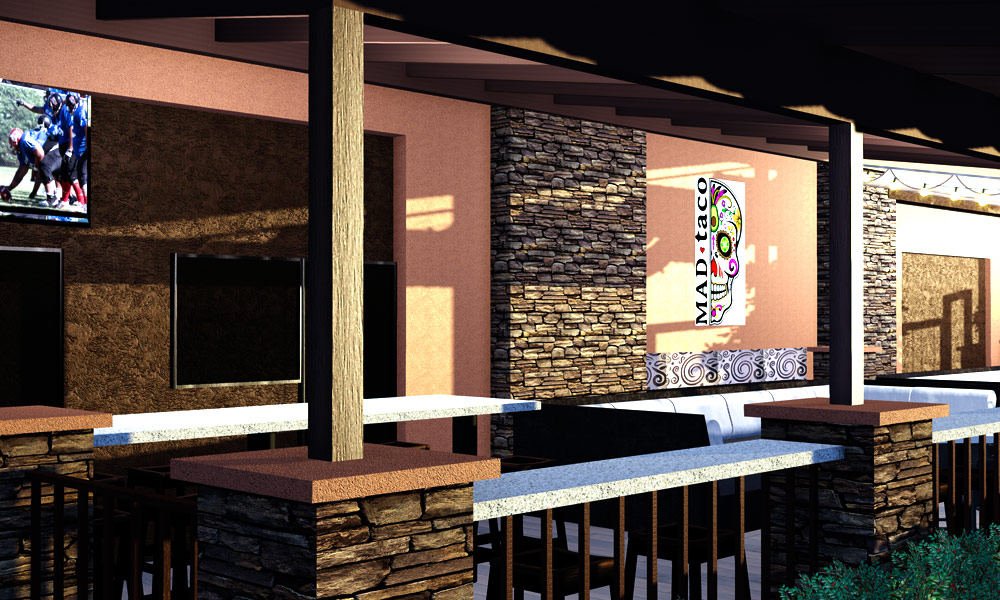 "Even if a landscape architect came into a meeting and . . . they had something really spectacular on a hand drawing, almost always a client wants to see something else — a different color and change here and there. It didn't matter. When he went home to revise his drawings, I stayed there with my laptop and my equipment. I made the change and sealed the deal."
Scott now uses Vip3D to seal the deal — and he relies on the spectacular 3D presentations he creates to win his clients over on projects as varied as a university campus and a millionaire's custom "funhouse."
See how you can use Vip3D to win over your own clients: try a demo and see for yourself how easy it is to create vivid, stunning presentations that give clients exactly what they want.