If you've seen the latest Version 3 images and videos, perhaps you've wondered whether your current computer can run the powerful new Version 3 or if you'll need an updated setup.
Before installing, Version 3 will automatically scan your computer to make sure that it is ready to run the software. This test will provide you with valuable information, letting you know not just whether your computer is ready for Version 3 but also the visual quality your current setup will give you.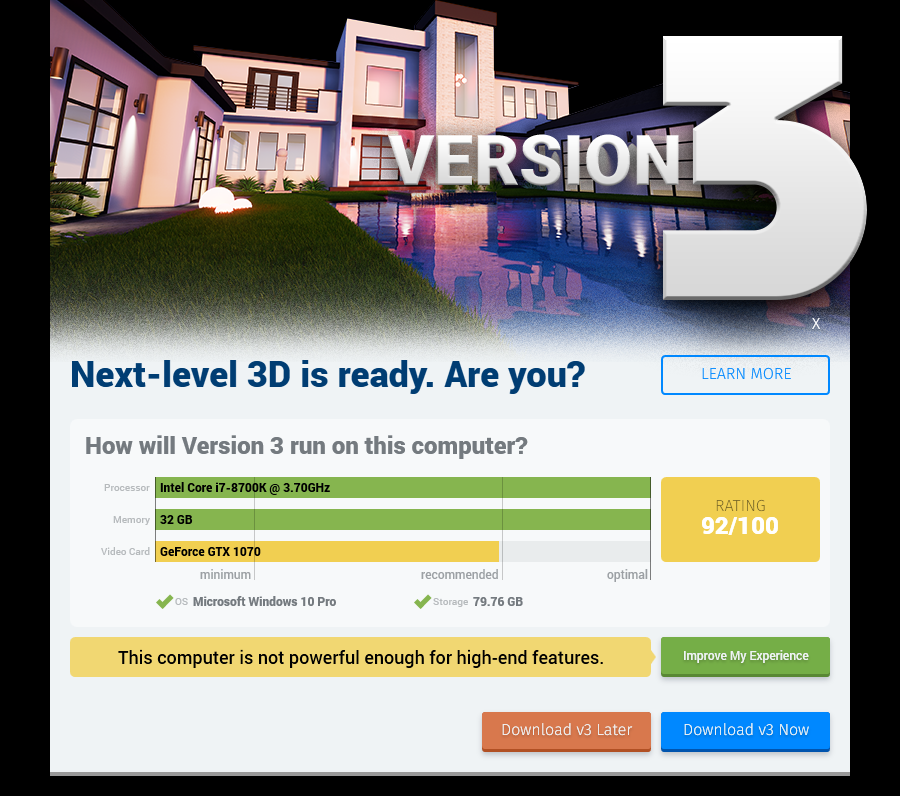 Desktop Computers will always score higher than Laptop Computers with the same hardware.
If your laptop's video card is near the recommended score, the software will still run great (often better than V2).

On mid-large sized designs your computer may run slower with the highest reflections and shadow quality (but the design will still look great!) in real-time. Even so, photos and videos will still render at the highest quality.
Version 2 Compared To Version 3

V3 High-End Requirements
Great for designing detailed high-end projects and expansive landscapes at the highest rendering quality.
A score of optimum (a PassMark rating of 15,700+) means that your computer is ready to display stunning visuals.

These desktop video cards provide excellent visual quality:
Nvidia RTX 2070 (a great balance of speed and price)
Nvidia RTX 2080
Nvidia RTX 3060
Nvidia RTX 3070
Nvidia RTX 3080 GPU
NOTE: A laptop is about half as powerful as a desktop with the same card.
To have the best experience on a laptop, you want to purchase a Nvidia RTX 3080.
In our office, we are currently buying RTX 3070 and RTX 3080 cards for our desktops. With ratings from 21K to 24K, these cards offer the absolute best experience.
With a card like one of these, there is great depth to the sun and shadows and the lighting options are the most realistic. Other features like 3D Grass and advanced rendering effects are also available.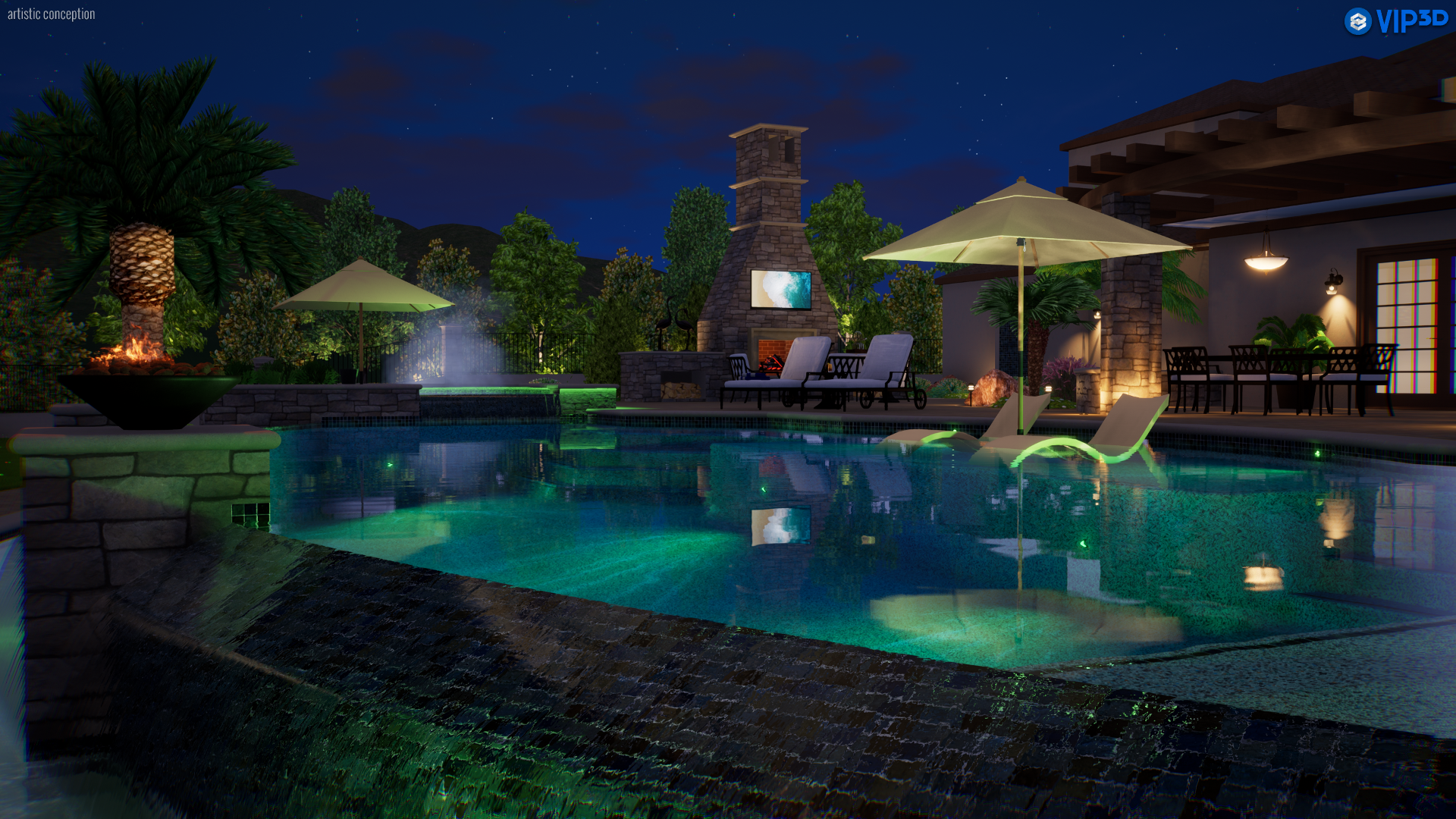 V3 Recommended Requirements
A good balance between cost and performance. Great for designing a complete property (front yard and backyard) with many objects, such as trees, lights, and furniture.
If your computer receives a rating of recommended, that's a 13,000+ rating. Your desktop computer probably has a card like one of these:
Nvidia GTX 980 Ti
Nvidia GTX 1070
Nvidia GTX 1660 Super
Your Laptop has one of these:
Nvidia RTX 3070 (Laptop Edition)
The results from a "recommended" card reveal that, while the shadows, reflections, and lighting lose a bit of extra depth, these changes are subtle. Overall, the scene looks great and strikes a balance between cost vs. performance.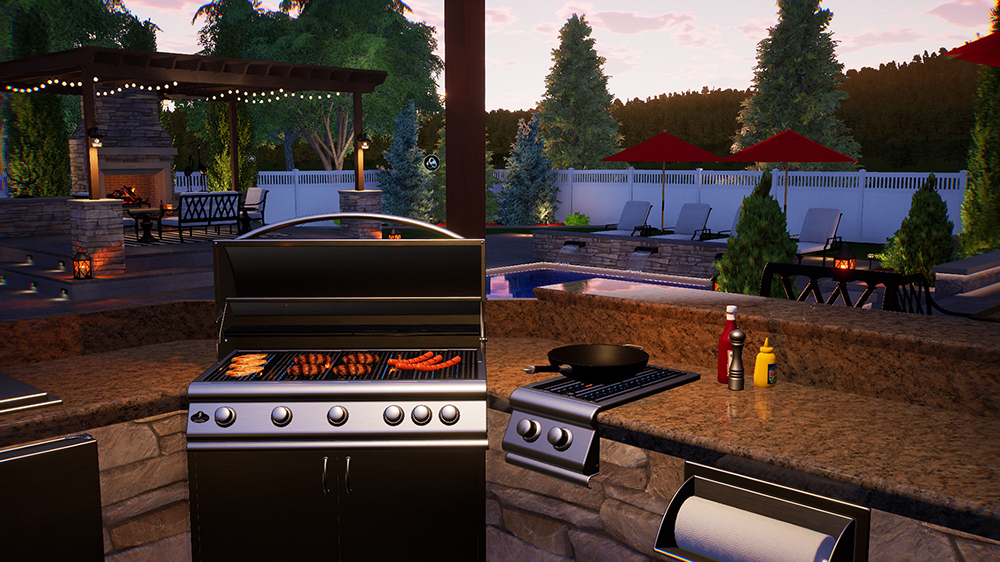 V3 Minimum Requirements
Acceptable for designing a small backyard or small front yard. Okay for smaller pool designs, deck designs, or patio designs. Cannot use advanced rendering features.
A minimum score (a rating of just under 5,000) means the desktop video card is probably as powerful as an Nvidia GTX 760. For reference, this video card is about 8 years old.
Even though a video card of this caliber scores comparatively low, it is still fully capable of running the Version 3 toolset. Compared to the Medium and High examples, there can be no 3D Grass, it's not as crisp and lacks some depth.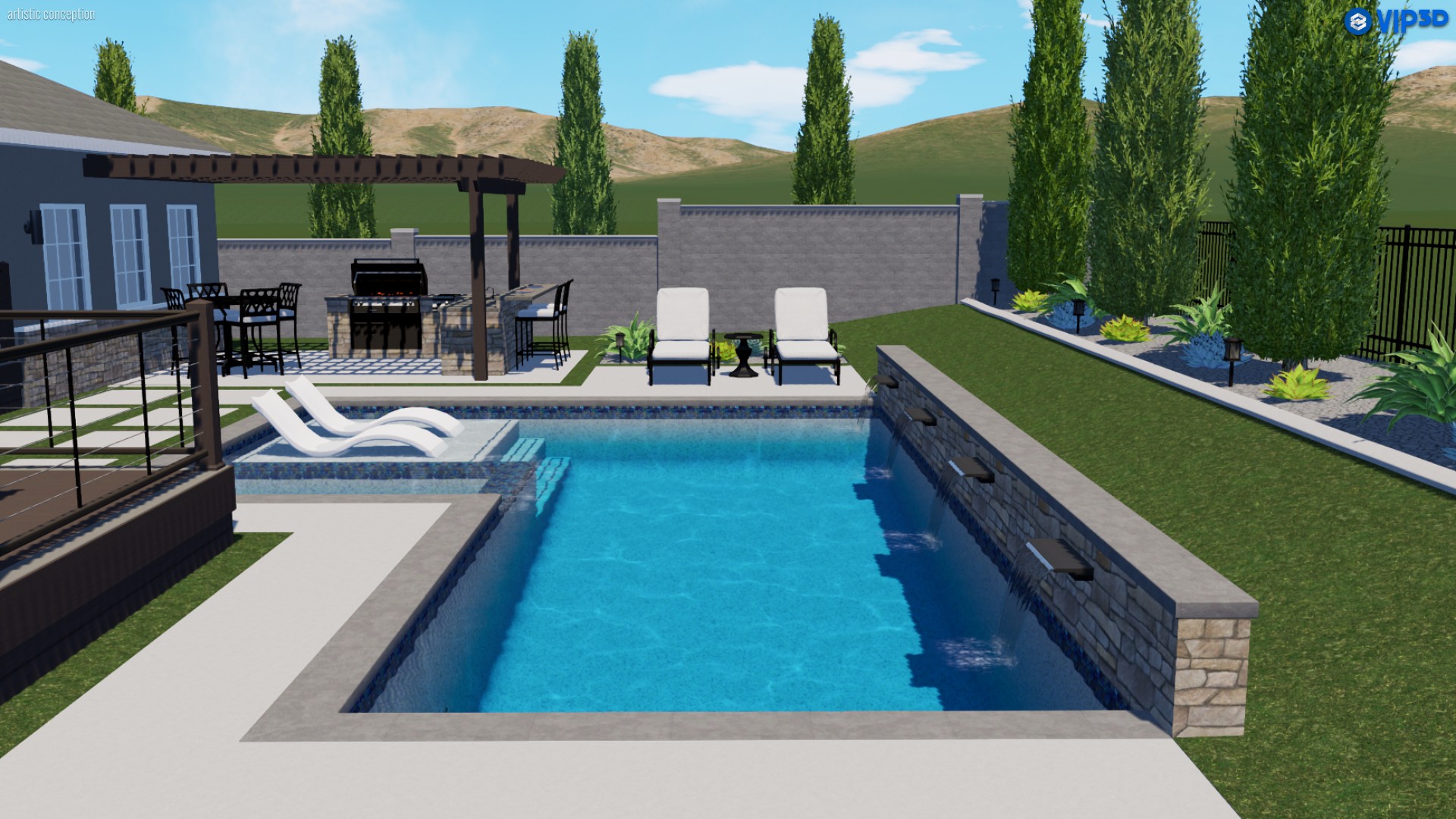 Other Hardware Requirements
Processor:
Version 3 now takes advantage of all your CPU cores. If you're buying a new computer, get a 9th or 10th generation Intel Processor or comparable AMD processor.
A strong CPU will greatly increase the speed of creating 2D designs, changing stages, and loading the software.
RAM:
12GB, 16GB, or 32GB with a speed of 3200MHz or greater is ideal.
RAM is used for textures and models in your 3D scene. If you work with small properties, then 16GB of RAM is okay. The larger your properties, the more RAM your computer will require to run the application. Keep in mind that, if you generally have lots of other software or internet browsers open, your computer will need more RAM in general.
Hard Drive:
Get at least an SSD hard drive for fast loading and saving.
We highly suggest an M.2 NVMe for great speed while designing, loading, and saving.
---
Ready for Version 3?
We're very excited to share Version 3 with you — we think you'll love it as much as we do. We also hope this information will help you pick the right video card for you and your clients. To find a great price for the card you need, visit our hardware recommendations blog, which we regularly update to share the best and latest options with you.