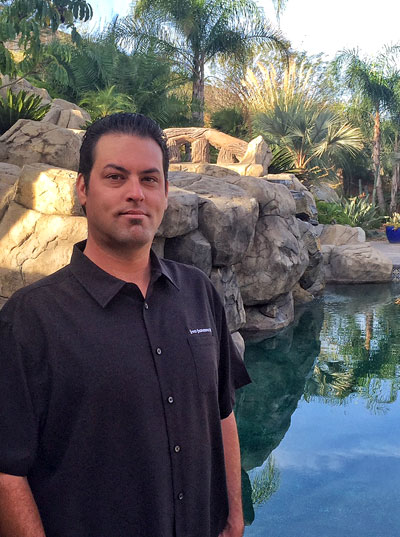 Using drones to capture aerial shots of a build in progress, sharing screenshots to lock in contracts even before the design's fully complete, and networking to get discovered by clients — these are all strategies John Kay uses to sell his clients on phenomenal designs.

From his start studying landscape architecture at UNLV, through working for an established landscape company in California, and then obtaining his landscape and general engineering license in order to begin his own company, John Kay has always looked for state-of-the-art ways to set his work apart from the rest.

And to set his work apart — John turned to Vip3D to see whether the latest 3D technology would earn him even better results.
---
Discovering the Game Changer — Designing with Vip3D
While working on large-scale public works projects, such as parks, athletic fields, or schools, John remained focused on the custom residential work that has always been his passion.
Following the market fluctuations in the early 2000s, John saw an opportunity to turn his attention back to residential projects in 2014. He started to split his time: half on public works and half on residential projects.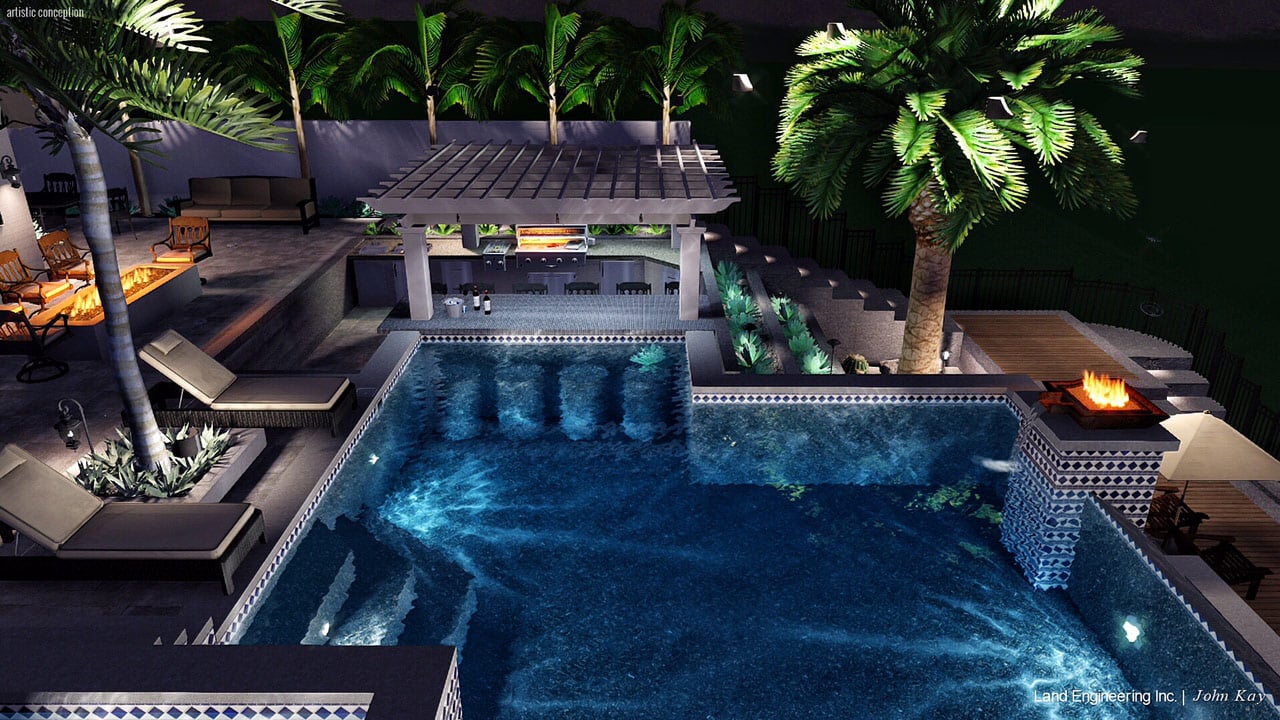 A year after he began working on residential projects again, John was introduced to VizTerra: "Another general contractor emailed me a set of plans to bid that were done using VizTerra. The designer included a sheet of screenshots which I found very useful and impressive."
After learning about VizTerra, his research led him to discover the newly released Vip3D. He immediately recognized that'd he'd found an opportunity that would work for his business: "Since then, you wouldn't believe the increase of our ability to design. . . . It's been nothing but a blessing and a game changer really and in a short period of time."
---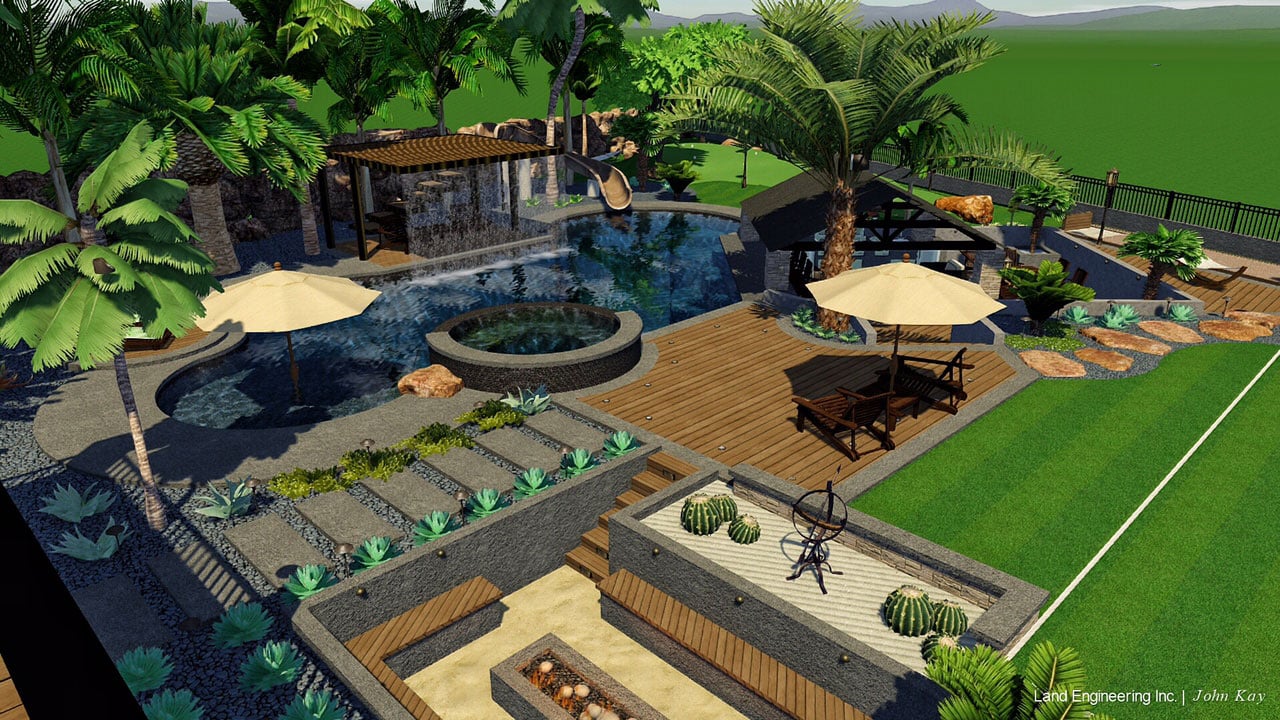 Improving Communication with 3D Designs
Project managing model home landscape/hardscape build-outs for high-end communities spurred John's interest in pursuing custom projects of his own. That interest led him to getting his landscape license in 2002 and starting his own landscaping company, Land Engineering, Inc.
Although John enjoyed custom residential projects, he felt, during the recession, that "there just wasn't enough to sustain a business." Instead, he focused on large-scale public works projects and athletic fields rather than residential projects.
When the market picked up, he transitioned back into residential projects. John wanted to find new ways to engage his clients with his designs — after all, while the market was picking back up, selling homeowners on high-end improvements still required John to spend a lot of time explaining the ins and outs of projects to clients:
"The reality is, a good architect has the ability to envision in 3D without renderings, but 99% of the time a typical homeowner has a hard time even understanding a 2D plan view drawing."
For John, bridging that gap meant he wanted to find another way to help his clients understand the details: "Before I had the software, it would be a little bit monotonous for me to do a sale where I had to do so much talking to a homeowner to explain."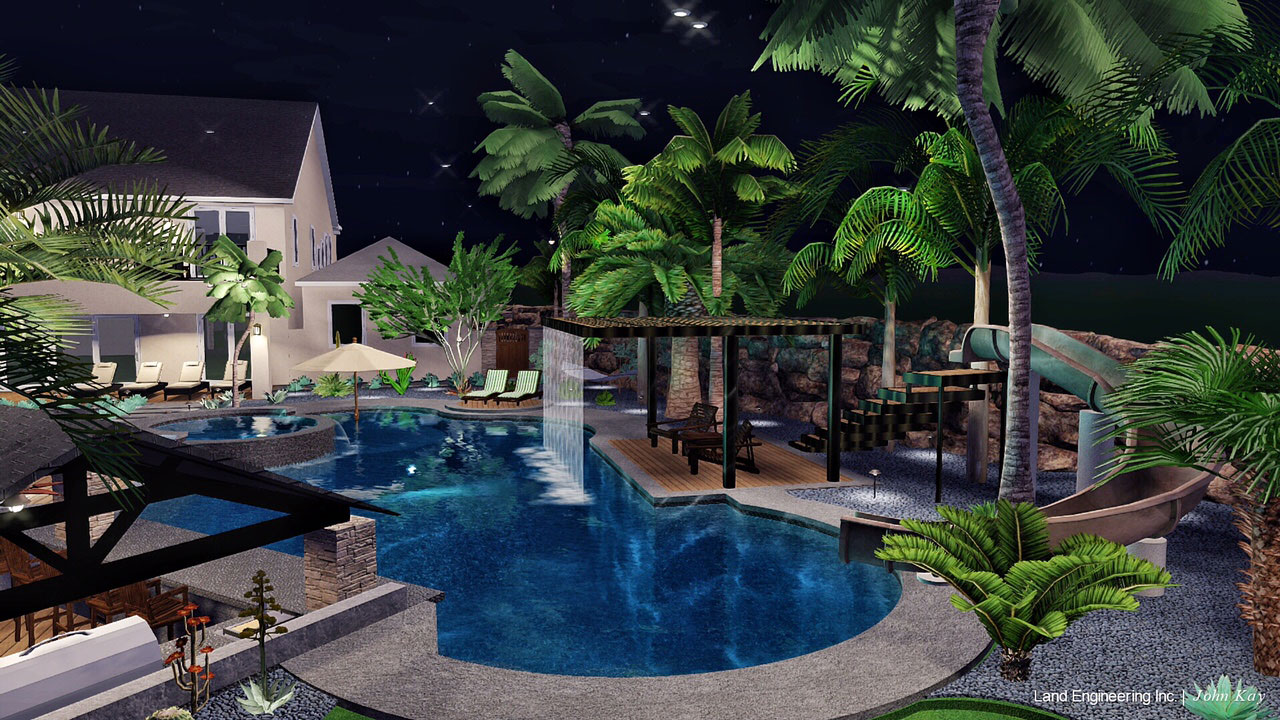 His research into Vip3D made him decide to offer his clients 3D designs: "The software just makes it easier to explain things, sell things and make changes for these people. I've just been having nothing but success."
His results are clear: "Using Vip3D has been nothing short of awesome when walking a customer through their project prior to construction."
---
Picking Up Speed — Fast
For John, one major benefit to using Vip3D was that he could teach himself to use the program quickly: "I made a commitment to myself to learn this software fast . . . from the comments I get from customers and Instagram followers, it seems I am doing pretty well!"
As a designer, he understands that high-end clients don't want "cookie-cutter backyards or cookie-cutter pools." What they want is what he offers: luxurious solutions to their challenging design problems.
To achieve those goals, John offers his clients designs that are often built on his own experiences: "I think the fact of being young and socially active has exposed me to surroundings that seem to help the creative side of me," he says — and it is those experiences that help him create his clients' dream projects.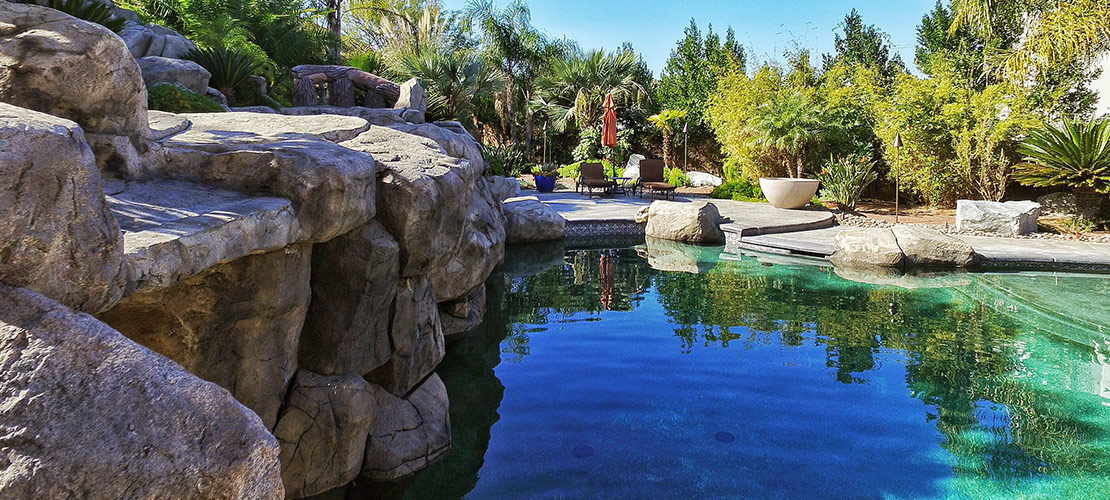 "It's all about details. The details that you take the time to put in are 100% worth it. Using Vip3D is a very enjoyable process which makes spending more time on the details a non-issue."
John finds it especially enjoyable when he discovers new ways to use the software: "I also enjoy it because I'm constantly learning the software and [learning] how to manipulate the program to do what I need it to do."
---
Delivering the Complete Package to Get Results
That ability is what helps distinguish his work: John keeps an eye on what's new and interesting, translates those new ideas into great 3D designs, and then delivers fantastic results.
"What really separates us is my company has a complete design-build package. We have innovative levels of design and then we self-perform the construction in-house. The homeowner does not need to separate the design person from the contractor. . . . It's an all-in-one package."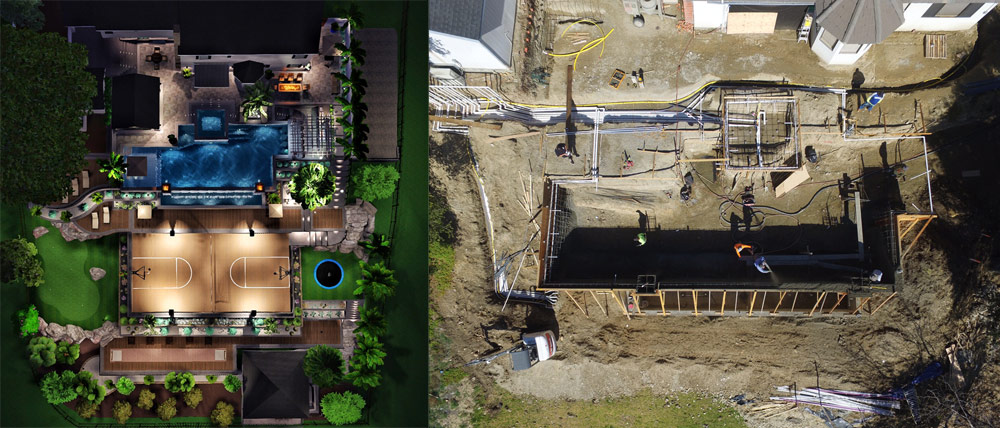 Offering an "all-in-one" package means that John can focus on creating for his clients state-of-the-art work: "We deliver nothing but innovative custom designs. We are not into cookie-cutter backyards or cookie-cutter pools. We are at a position where we are not going for 'average' jobs . . . we are going after the jobs that are very challenging and [have] challenging environments."
His results have been so impressive, in fact, that John has earned many clients after others have shared their enthusiasm for his work.
---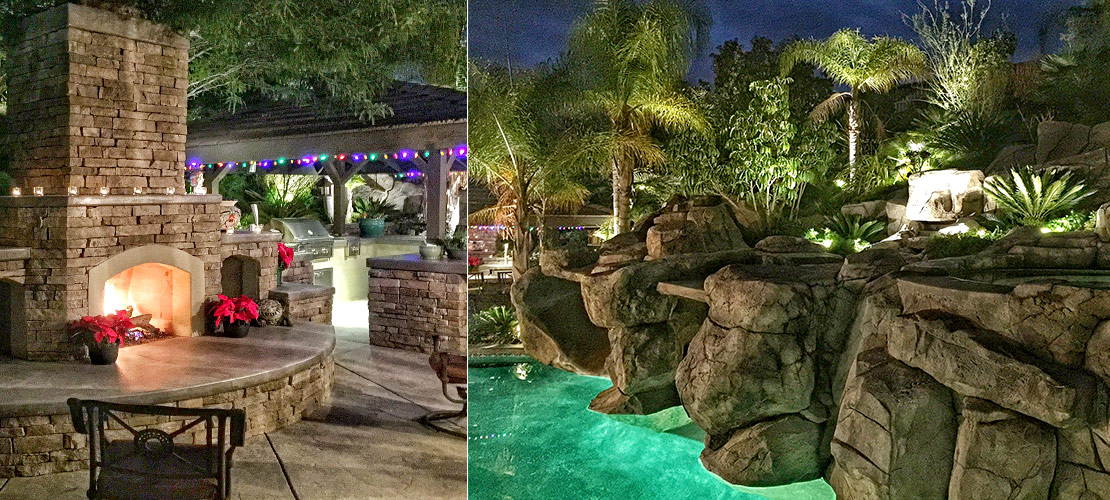 Earning Attention for Creative Designs
As soon as John started using Vip3D, he stared sharing his designs and his videos — with clients, with friends, and on social media:
"I utilize Instagram's marketing value for our company a lot. I post screen shots, rendering videos, and construction progress photos almost daily which we have received awesome feedback on."
"I have a really good friend in Las Vegas that is a highly respected design/build general contractor who builds multi-million dollar custom homes for high profile clients. He called me around a month ago and could not believe the level of design work I am doing using Vip3D in such a short time. In fact, I am currently designing his own backyard, which will be one of the most innovative and challenging designs in my career."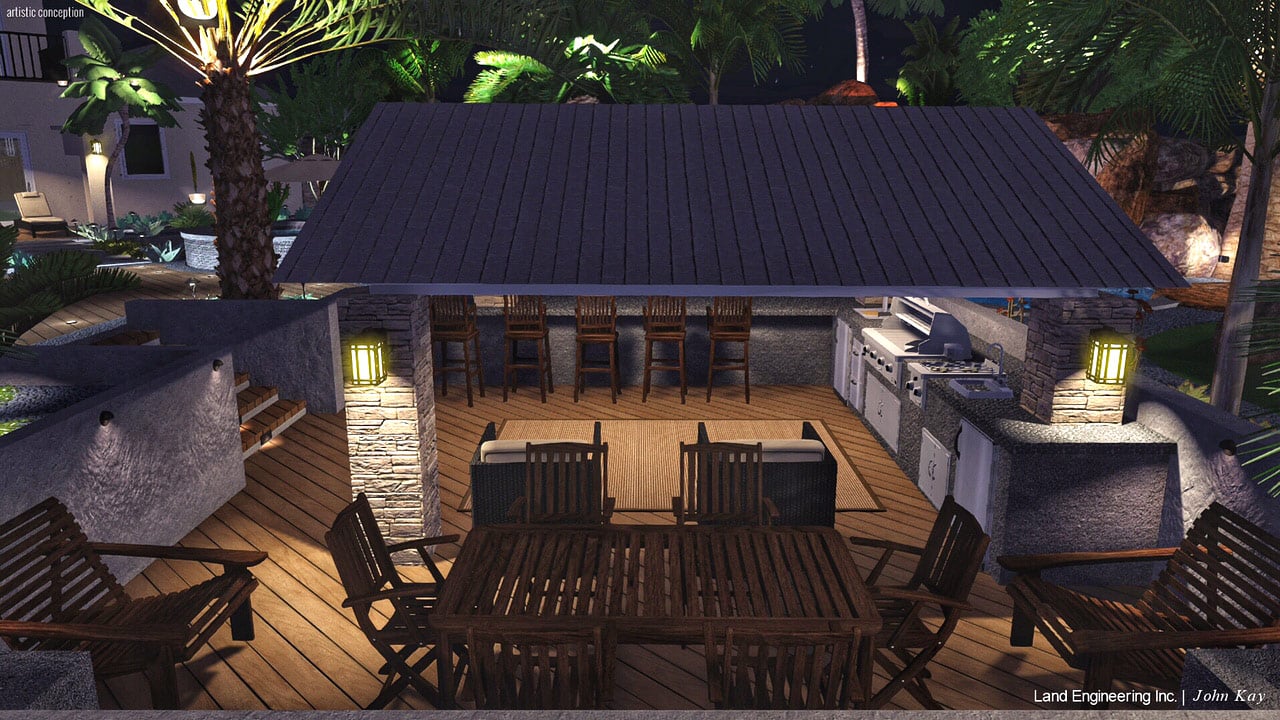 When John first started using the software, he was often surprised by just how enthusiastic homeowners could be: those videos and those results that so impressed his friends were also impressing his prospects and clients.
And that earned him attention: "It seems like every time I am around a group of friends I get nothing but design compliments from our Instagram posts."
On social media, John received similar praise: "I find a lot of design validation on Instagram, where I get tons of compliments from landscape architects, designers and/or landscape enthusiast all over the world. There are times when I will get direct messages asking questions about how I use Vip3D. It's pretty cool to get recognition from people who are very well established."
Link: John's Instagram
---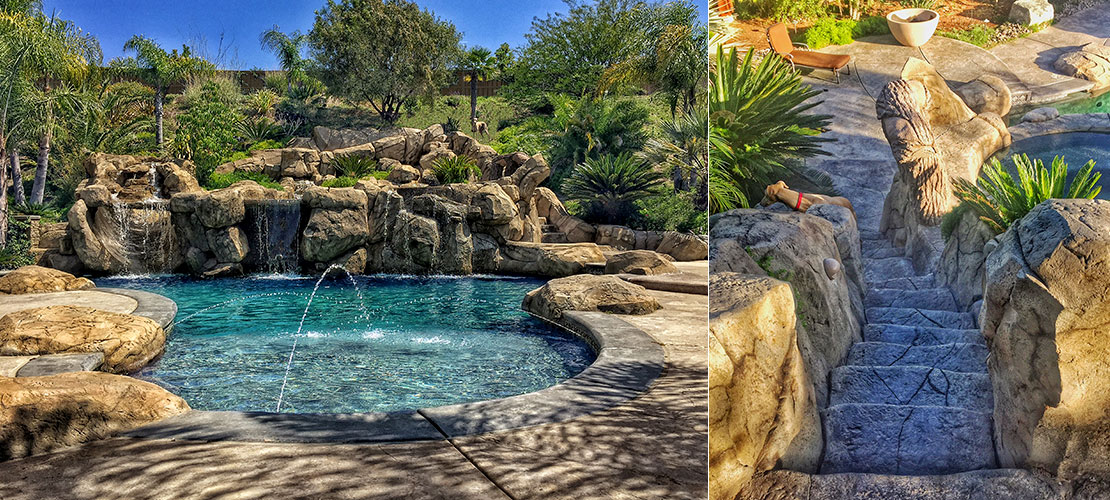 Beyond Social Media: Turning Praise into Real Results
Much as John enjoys the compliments to his work — "it's neat to get recognized in that way from people who are very well established," he acknowledges — his company thrives because he offers not just beautiful ideas but real results.
He takes pride in creating for his clients outdoor living spaces that they will enjoy: "The most gratifying thing (which I emphasize to all homeowners) is building a custom backyard is something you get a constant return on. There isn't anything better than having friends and family over to enjoy each other's company while utilizing diverse landscape elements to enhance that experience."

In order to deliver those results, John uses the best technology has to offer. He relies on Vip3D to create amazing designs for his customers, and then he incorporates drones with 4K aerial technology in order to capture — and then share — the process as he builds those designs.
"I've always been a big fan of pictures and videos. It's awesome," he says, and it's also a great way to involve his clients and social media followers in the design-build process: "I also use the drone to take pictures and put on Instagram for the followers who get really interested in the construction part of things. With this, they get to better understand how things get built."
---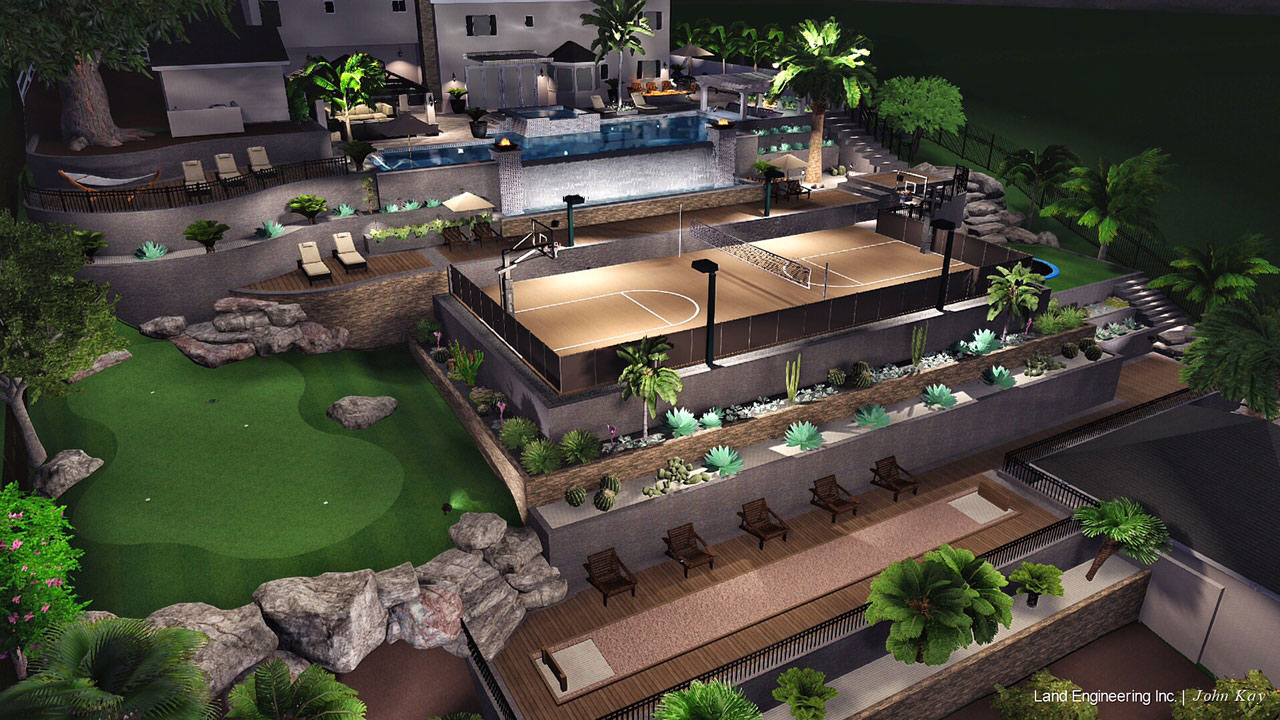 The Celebrity Rapper's House: Value of Earning Referrals
Sharing such detailed views of his designs and his work is one way that John has won big contracts.
One such project came his way after a friend reposted a recent Instagram post of Land Engineering's work: "I had a friend that owns a high-end tattoo studio in San Clemente randomly repost a custom rockscape pool project we featured on Instagram, letting his thousands of followers know to check us out and that we do great work."
That networking opportunity landed him one of his most interesting jobs: a seven-figure project for a well-known celebrity rapper from Long Beach, CA.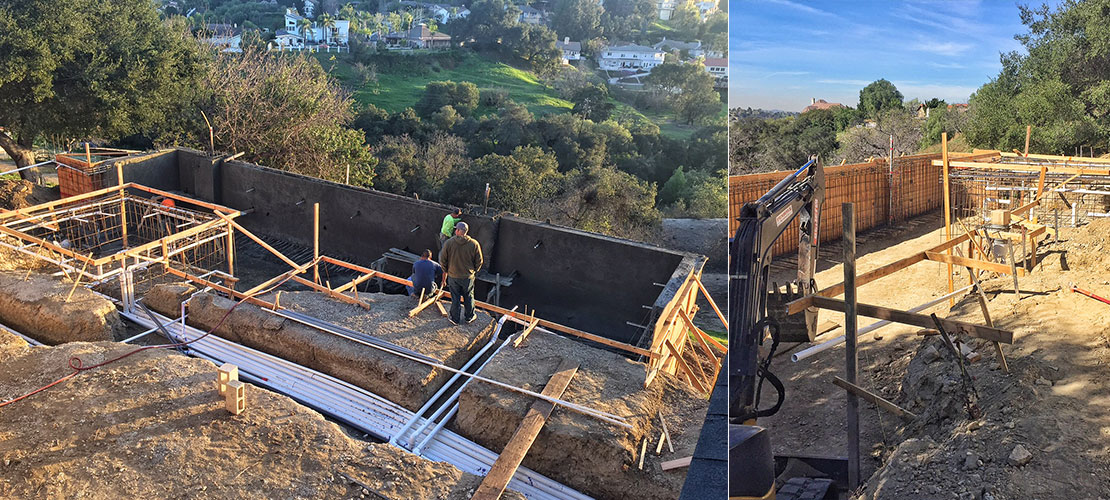 In fact, just having his portfolio of work online helped him win the job, he says: "Because I was working on another high-end project using Vip3D when the opportunity came, I would email the owner screenshots and rendering videos of my work on that project. This was a great way to sell our company and our abilities to design prior to even having the first in-person meeting. It really set the right tone going into that meeting. Vip3D got the owner locked into a contract without starting the design phase."
He credits his success to his ability to take advantage of top-of-the-line technology — and then put those skills to practical use: "A huge reason why I was able to sell this project was my ability to sell the design capabilities in a very efficient way. High-profile clients are very visual and deadline-oriented people; they simply want things nobody else has — and in a timely manner."
---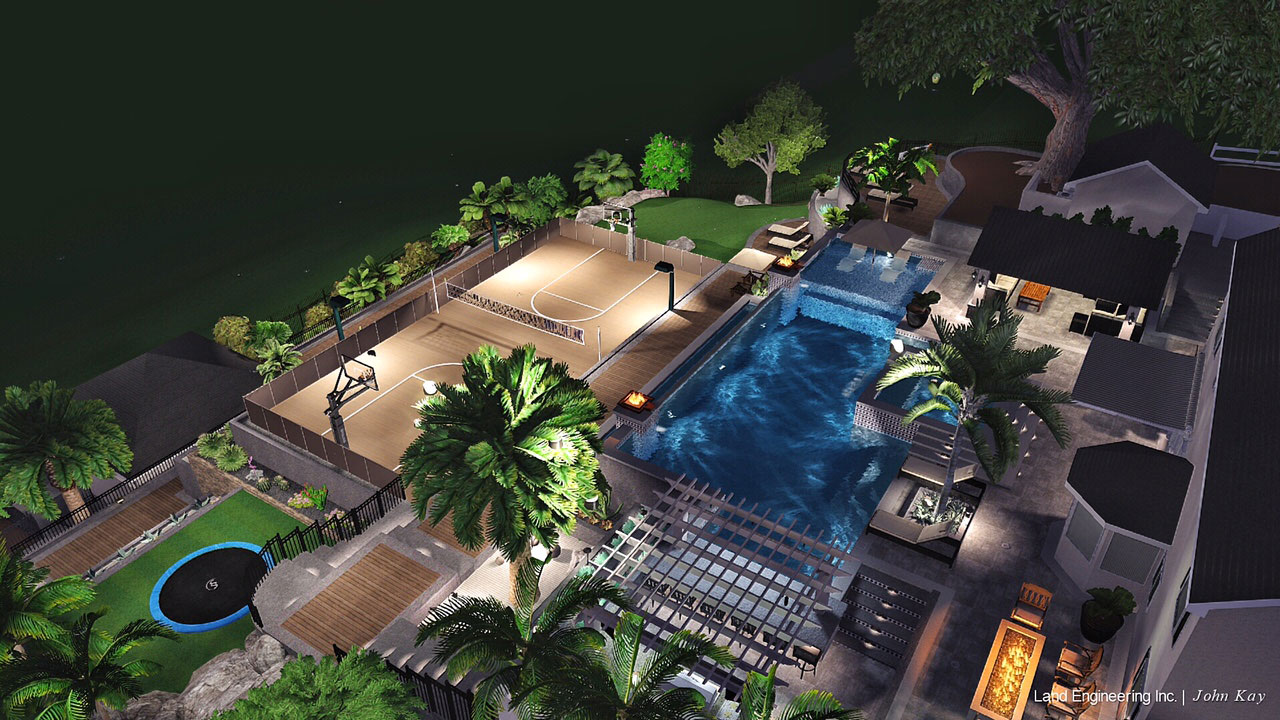 Delivering Stunning Results
For John, the decision to start designing in Vip3D was a choice that paid off: "What separates us is that I am confident to deliver, especially with the software."
Before he made the switch to 3D design software, John knew his clients struggled to understand flat 2D drawings — and he found that his early design approach often took a considerable amount of his time: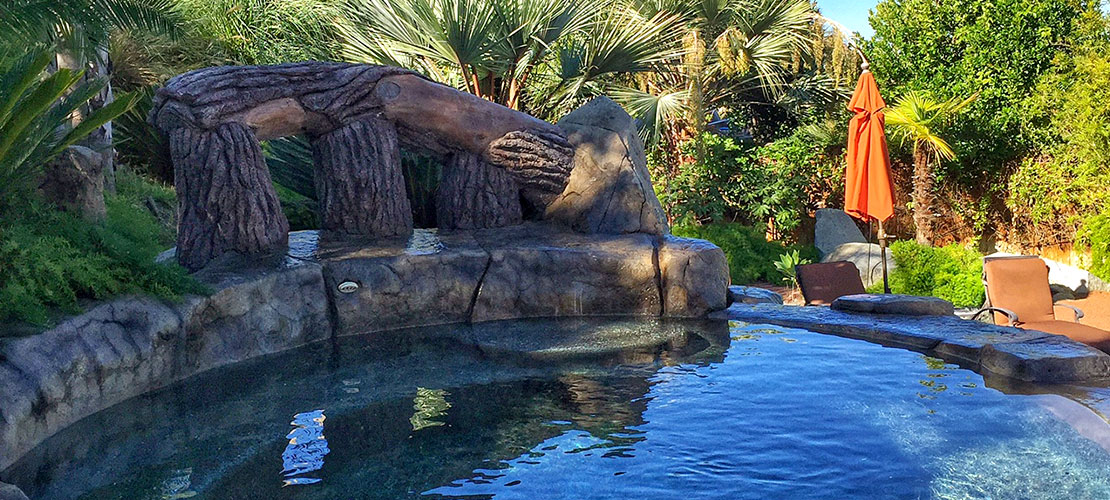 "When I first started in the landscape industry in 2002, I was just trying to get established and I had no problem designing for free just to get my name out there. That was okay only for awhile. As business started to gain momentum, I started charging for the designs, but would credit that money back to the owner upon signing a contract. It didn't take me too long to figure out most of those people were still shopping numbers using my design."
In order to deliver the best results, John changed his strategy:
"Eventually my time became more valuable so I started charging for the design without a credit back upon contract. Currently, in most occasions, I will not take on a design without a full project commitment from the owner. I really want to focus on the design details and project engineering which requires more than just design fees. Our Vip3D project portfolio and results gives owners the comfort of signing a large contract prior to even starting the design phase."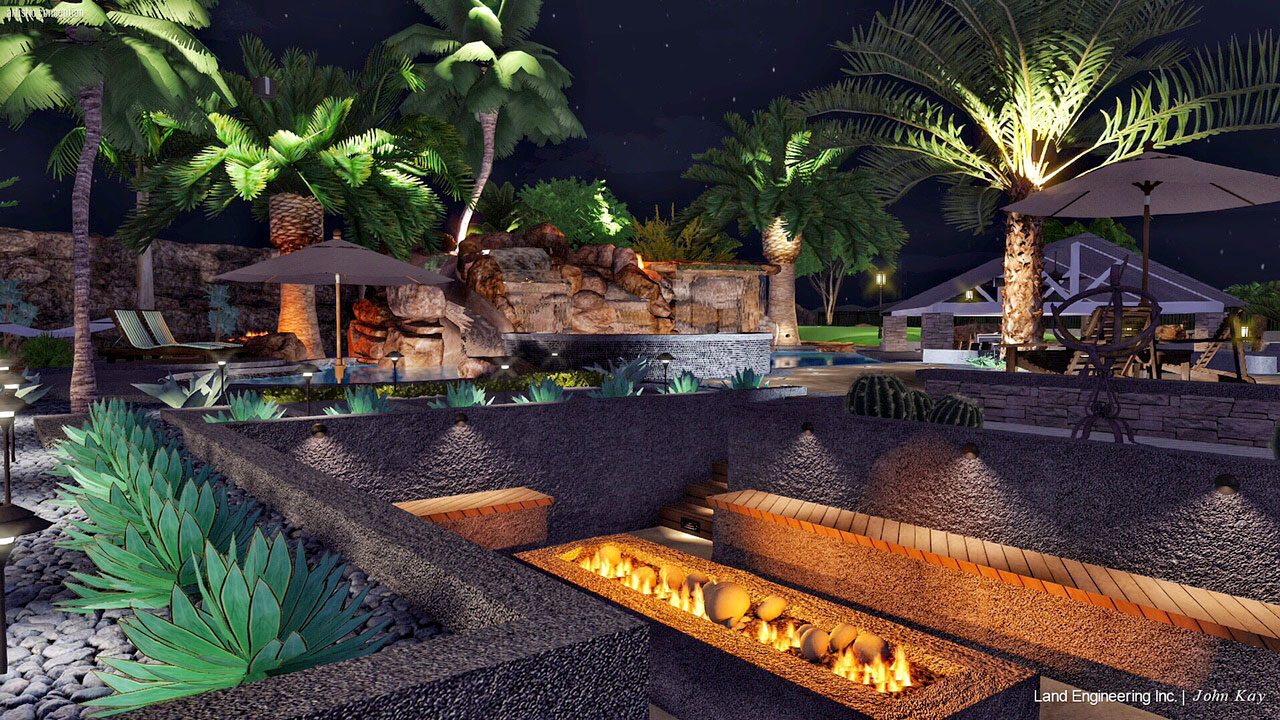 That decision to prioritize his time meant John could also ensure the best quality control. By designing gorgeous projects in 3D instead, John not only helped his clients see the true value of what he was offering them. He also transformed his business into a thriving full-service company delivering all-in-one packages.
Take your business to the next level, too. Try Vip3D and see how you can get results like John Kay's.