As landscape design software continues to become more sophisticated, presenting sophisticated
landscape designs has become increasingly critical to the pitch process.
The industry has moved from two-dimensional to 3D visualizations, and each new iteration presents a more realistic looking landscape. The visual nature of landscape software makes it particularly important to be able to help customers visualize the final project.
Landscape contractors know this — but with several quality solutions on the market, it might seem overwhelming to sift through the options and choose the one that's the best for your business. We field calls from prospective customers all the time about these landscape design software systems, particularly about the various payment options out there.
In our 20 years in the software business, we've learned a lot about the professional landscape design software options and how they're priced — and we're happy to share what we've learned over time.
When it comes to professional landscape design software, there are generally three types of payment options: upfront software purchase, upfront software purchase with subscription, and subscription only.
Let's take a look at the various pricing models — as well as the importance (and cost) of regular software updates, training and support. We'll discuss pricing for several professional landscape design software offerings in this article; all pricing is current as of March 2022.
Upfront Software Purchase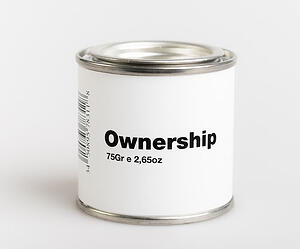 Upfront software purchase is the classic software pricing model, and it was the standard before high-speed internet connections became widely available and cloud computing went mainstream.
This pricing model almost always requires the biggest initial expenditure, after which a user takes the software back to the office and installs it on a single computer (one license purchase for one computer).
Many people choose the upfront-purchase option simply because they like the idea of owning software. However, because software programs are often updated, owning the software can mean that purchasers are left behind — unless they pay for each new update.
AutoCAD offers a "perpetual license" of its software — which grants users the right to use a single, static version of the software, installed on their computers, for an indefinite time period — for $4,195. (This license includes only the software, not maintenance, support or training.)
In addition to the cost of software purchased up front, customers then must pay for updates and support. The software can costs thousands of dollars and, after a limited introductory period, support and upgrades are provided for an additional fee.
Upfront Software Purchase — Plus Subscription
Like the upfront plan, this pricing option also requires an initial software purchase, which is then supplemented by a subscription for updates, training and support. A subscription ensures that the software won't become obsolete.
Here's a look at professional landscape design software tools that implement an upfront purchase plus subscription model.
DynaSCAPE Design: The software retails for $2,850. For updates, support and other features, users pay a $50/month subscription fee ($600/year).

AutoCAD: Along with the $4,195 "perpetual license" they purchase, AutoCAD users can buy a maintenance subscription for an additional $545, which offers them software updates and support.

Land F/X: Land F/X is an add-on to AutoCAD (sold separately), and costs $1,295 to purchase upfront (AutoCAD license is required). A year of support and updates is included; for subsequent years, a $250 subscription fee applies, which pays for tech support, updates, training webinars and other features.
Subscription Only
Finally, the subscription approach is such that customers pay nothing for the software upfront. Instead, users purchase an ongoing subscription that guarantees the most up-to-date software tool along with the appropriate training and any necessary technical support.
Structure Studios offers our professional 3D landscape design software, VizTerra, for an initial $95 account activation cost and a subscription of $97 a month or a yearly subscription of $997. Both include unlimited free updates and support.
AutoCAD also offers its software in two different subscription formats: a $210 monthly pay-as-you-go subscription with "basic support" ($230 for "advanced support") or a $1,680 annual subscription with basic support ($1,840 for advanced support).
Total Cost Of Ownership


Automobile dealers are notorious for convincing even savvy buyers to add extras and upgrades, and suddenly the sticker price on the window — and the seemingly manageable monthly payment that went with it — creeps up beyond the reasonable range. It's quite important to consider more than just the initial payment; the key to selecting the right product is in understanding the total cost to use the software.
The cost of design software can feel similar. The upfront cost might seem reasonable, but regular updates, support and training could bump the system right out of the buyer's comfort zone. Below are the one-, five- and 10-year total costs of ownership for the software solutions mentioned above. The figures were derived by adding the cost of the initial software (where applicable) and the monthly/yearly subscription fee (where applicable).
One-Year Cost
AutoCAD annual subscription: $1,680 (with basic support) or $1,840 (with advanced support). Training is extra.
Land F/X: $2,975 (annual subscription to AutoCAD basic) and $1,295 (software, support and updates)
DynaSCAPE: $3,450 (software, support and updates). Training is extra (i.e. Fundamentals + two intermediate online classes is an additional cost of $1185).
VizTerra: $1092 (One Time: $95 activation and $997/year subscription, which includes unlimited updates and support)
Five-Year Cost
AutoCAD annual subscription: $8,400 (with basic support) or $9,200 (with advanced support). Training is extra.
Land F/X: $10,695 (annual subscription to AutoCAD basic) and $2,295 (initial cost of Land F/X plus $1,000 for the four subsequent years of support and updates at $250/year).

DynaSCAPE: $5,850 (initial cost of the software plus $3,000 for a five-year subscription). Training is extra.(i.e. Fundamentals + two intermediate online classes is an additional cost of $1185).
VizTerra: $5,080 (5-year subscription that includes unlimited software updates and support)
10-Year Cost
AutoCAD annual subscription: $16,800 (with basic support) or $18,400 (with advanced support)
Land F/X: $21,345 (annual subscription to AutoCAD basic) and $3,545 (initial software cost, plus $2,250 for 9 subsequent years of support, updates and training at $250/year).

DynaSCAPE: $8,850 (initial software cost plus 10 years of support and updates at $600/year). Training is extra. (i.e. Fundamentals + two intermediate online classes is an additional cost of $1185).
VizTerra: $10,065 (software, updates and support for 10 years)
The Value Of Software Updates
The latest, most up-to-date software offers landscape designers the best and most realistic-looking designs — landscape design software that's seldom updated, or doesn't offer users access to new versions without purchasing another full license, will leave designers lacking.
Software systems updated less frequently will not have the latest features. Selling a landscape is all about showing the customer how the final project will look. The more realistic the rendering, the better the chance to close the sale.
Up-to-date software might render the leaves on trees more realistically or have more paver options. But the latest software is about far more than features — professional landscape design software allows designers to provide clients with a vision complete with sights and sounds, light and shadows, even humans and pets, to help them envision their outdoor lifestyle.
Landscape designers presenting designs created using an older version of a software product can be months or even years behind competitors — and that can ultimately cost them the job.
The Value Of Support

Landscape designers often ignore or at least undervalue their time. It takes time to ramp up, to become comfortable and competent with a new software system. Support can shorten the time between purchase and proficiency.
Many landscape designers understand the financial investment required for design software, but time is money.
In addition, it's normal for landscape designers to need support on new software tools. When there's a technical problem, having someone available to answer questions is reassuring and often critical to getting a design ready for a client on time.
Conclusion: How Much Does Professional Landscape Design Software Cost?
The best designs are the ones that make money — and the best design software will help you create designs that do just that. So as you work toward a decision of which professional landscape design software to purchase, it's important to understand its lifetime value — and total cost of ownership.
If you purchase software upfront, don't forget to factor in the costs of updates for the software, additional features, or training and support. It's easy to spend thousands of dollars on software that will be out of date almost instantly.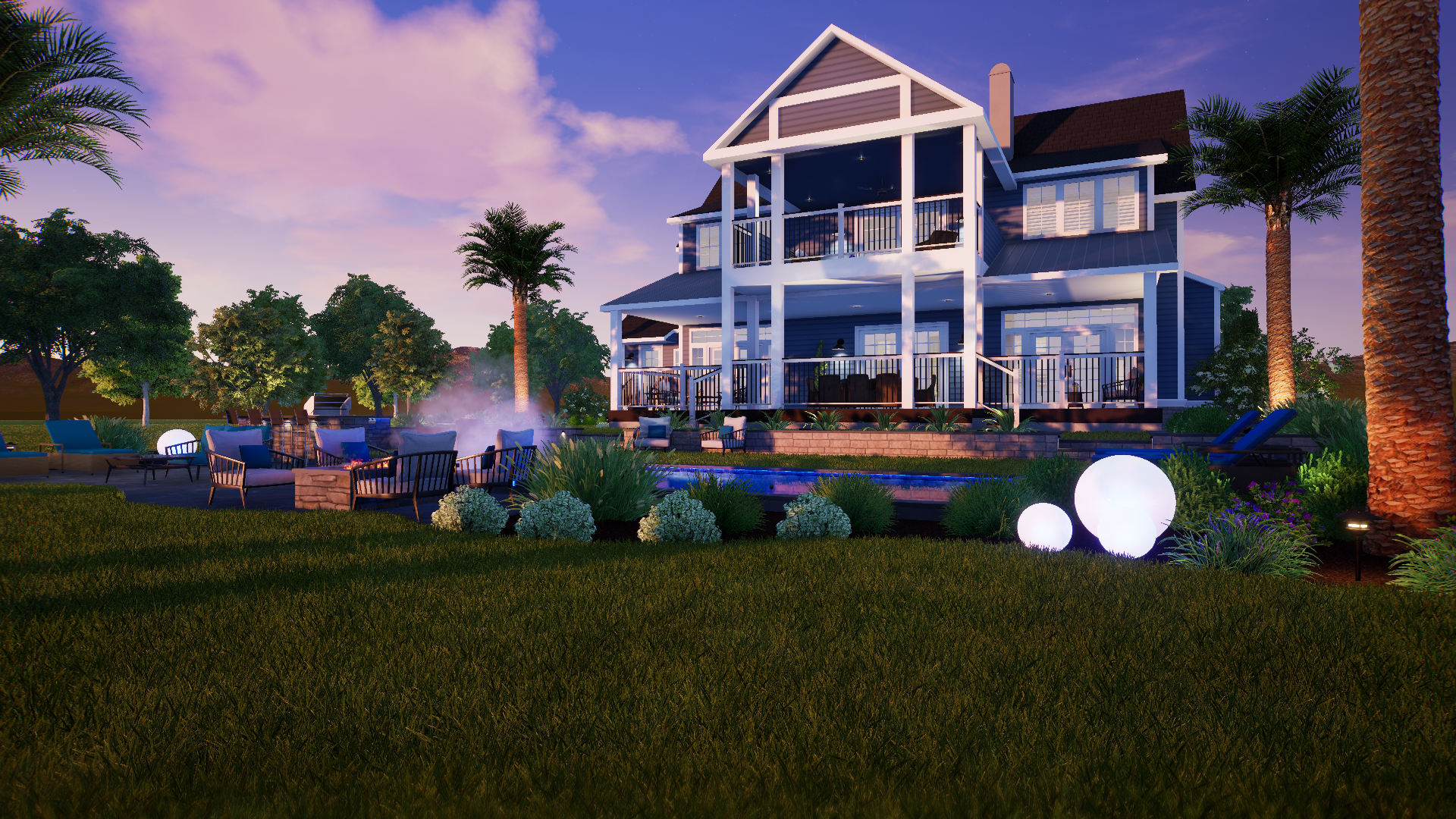 The most cost-effective way to buy landscape design software is with a monthly subscription. We at Structure Studios believe that, when considering which software is best for your business, the upfront cost shouldn't be a determining factor. Your time is valuable, and the software with the best features and support will be the best value in the long run.
There are many software options out there for landscape designers, varying in price as well as features, updates and support provided. Our professional landscape design software, VizTerra, is just one of them.
Here's what we offer: substantial software feature updates, free technical support, and a library of training videos and other materials — all included in the monthly subscription for the price of $97.
We also sell our software only to professional landscape designers — it's our way of helping industry professionals maintain their status as experts.