People turn to talented landscape designers like you to make their outdoor living spaces shine and dream up creative solutions to their landscape challenges.
But you can't just show up to an initial meeting with product books about plants, pots and pavers; you'll need to take the time to get to know what the customer really wants before you can present a design that they'll really love. To put together a great proposal and win the job, you'll need to ask them the right questions.
Here are some of the questions to ask landscape clients that will bring you closer to a sale.
How Will You Be Using Your Landscape?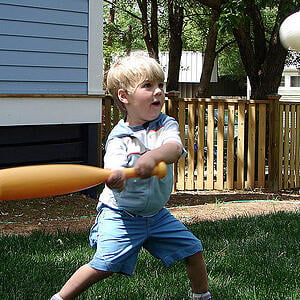 Great design is equal parts form and function, so do your part to make your proposal stand out by getting a true understanding of how the space will be used. Do they want to lounge in the sun? Does the landscape need a place for the kids to play ball?
For example, if a client says they're planning to host big parties or use their landscape often for entertaining, a designer might want to create a design featuring multiple outdoor "rooms," make the patio large enough for a generous outdoor dining table and seating for a big group, add an outdoor kitchen/bar, or include a fire pit in the design.
The answer to this question is your opportunity not only to make your design beautiful, but also make it functional!
What Do You Like And Dislike About Your Current Landscaping?
Taking a walk around the customer's yard is a great way to kickstart a conversation — and a potential sale. Ask him or her to point out aspects of their current landscaping that they love and the things that they really hate.
If they like some of their existing plants or hardscapes, you might be able to repurpose these items in your design, which can make your bid more competitive.
You might also want to ask whether a prospective client has worked with a landscape contractor before. Finding out about their prior experience with landscape professionals — whether it was a positive experience, what issues they had — will help you rise above the competition. You'll also know what not to do, ensuring you steer clear of pet peeves and address the client's most pressing needs.
Can We Take A Tour Of Your Neighborhood?
Many homeowners couldn't tell you the difference between an andromeda and an arborvitae, but they can tell you which homes in the neighborhood have enviable landscapes. So branch out from the prospect's yard and go for a walk or drive, once again asking him or her to indicate designs that they find appealing as well as designs that they dread.
If there is a house or property that is particularly impressive to the prospect, jot down the address and come back later so that you can reference it in your design.
How Much Time Are You Willing To Spend On Maintenance?
This is one of the most important questions to ask landscape clients, because it can really help define the types of plants and even hardscaping you use in your design. If a homeowner is looking forward to spending a lot of time on maintenance, they'll probably prefer manicured shrubs and turfgrass as opposed to large, free-flowing plants and wildflowers.
It also helps to know whether they're expecting to use a landscape maintenance contractor to take care of the landscape.
What's Your Color Palette?
Some prospects know exactly which colors they want to incorporate — and which ones they will not tolerate. Others may need to spend some time perusing your books to get a better idea. No matter which type of prospect you are working with, be sure to offer helpful suggestions and guidance, but let them make the ultimate choice.
What's Your Budget?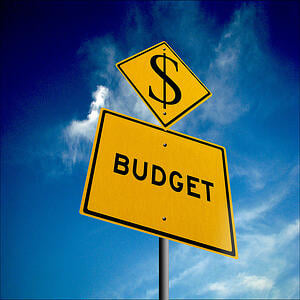 Here's the most crucial of the questions to ask landscape clients: You have to know how much a prospect intends to spend so you can keep your designs within reason and within budget.
Time your question right, though, and ask with tact — with certain customers, talking about costs upfront may make it appear that you are really only interested in the money, not doing the job right.
Can I Send You A Customized 3D Design?
Once you understand the prospect's vision, you can seal the sale by bringing the vision to life with a 3D VizTerra rendering.
A drawing or 2D rendering can give people an idea of what their landscape might look like, but that idea is just a dream until they see it come to live in three brilliant dimensions. Adding site furnishings, detailed hardscaping and textures, and even people and pets to the 3D design will really help them envision how they'll live in and enjoy their new landscape.
Our powerful 3D landscape design software can set you apart from other designers. With tens of thousands of options — from plants and hardscape options to outdoor kitchens and structures — and an intuitive interface, you can create stunning new designs quickly, helping you win new customers just as fast.
To learn more, register for a live demo.