When designer Sherman Kellow of Standing Stone Pools and Patio wanted to improve his closing ratio, he set out to find ways to create a better customer experience.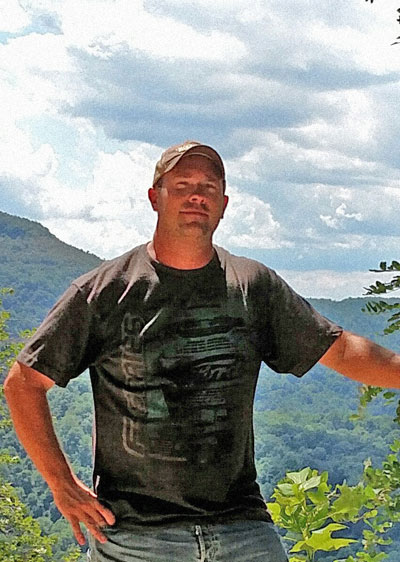 In 2003, Kellow had joined the family business full-time. Though the company had been doing well since his father began it in 1971, Kellow saw committing to the family business as a perfect opportunity to focus on what he could do to improve his stats and create spectacular custom designs for his customers.
One early strategy: Kellow would often sketch designs for clients, sometimes hiring a landscape architect.
Those designs, however, could be hard to sell. Sometimes, Kellow admits, they were "too deep."
What he needed was a better way to communicate his ideas to his clients — and encourage them to sign.
---
Making a Connection with 3D Designs
While seeking new ways of connecting with his prospects, Kellow learned about Pool Studio.
"We were building/designing nice pools but didn't have any way to talk a homeowner into it, so to speak. I would have my ideas and I would go to the yard and . . . maybe make a sketch [but] I still couldn't get it across so it was just left on the table."
Those designs left on the table frustrated Kellow — he knew he could get better results. He was intrigued by the opportunity he saw with Pool Studio to create presentations that would resonate with clients.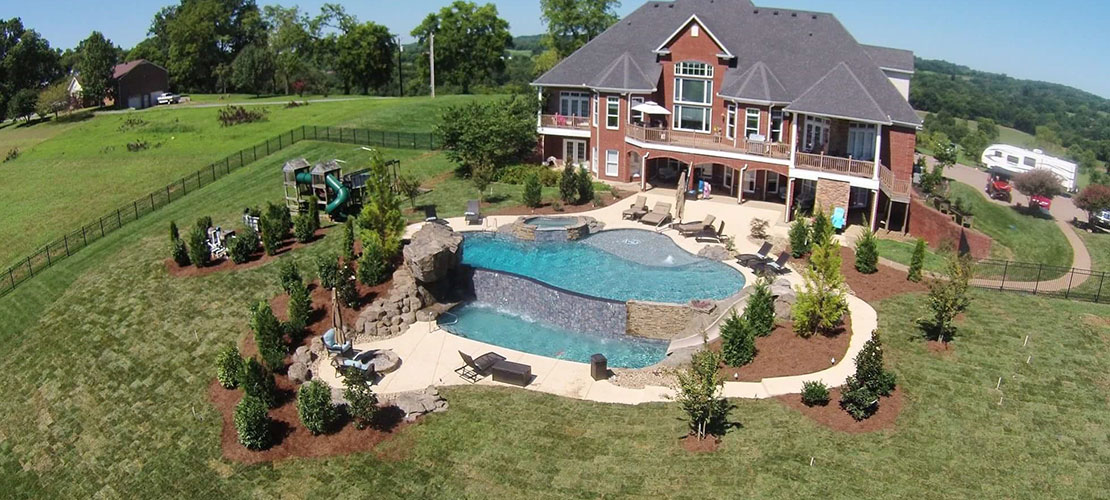 The decision to switch from sketches to 3D pool and landscape design presentations paid off: Kellow credits finding the right design software with his now incredibly impressive results — Using Pool Studio helps him to sell an average of 2 out of 3, he says.
"With Pool Studio, I could show them what they could have."
---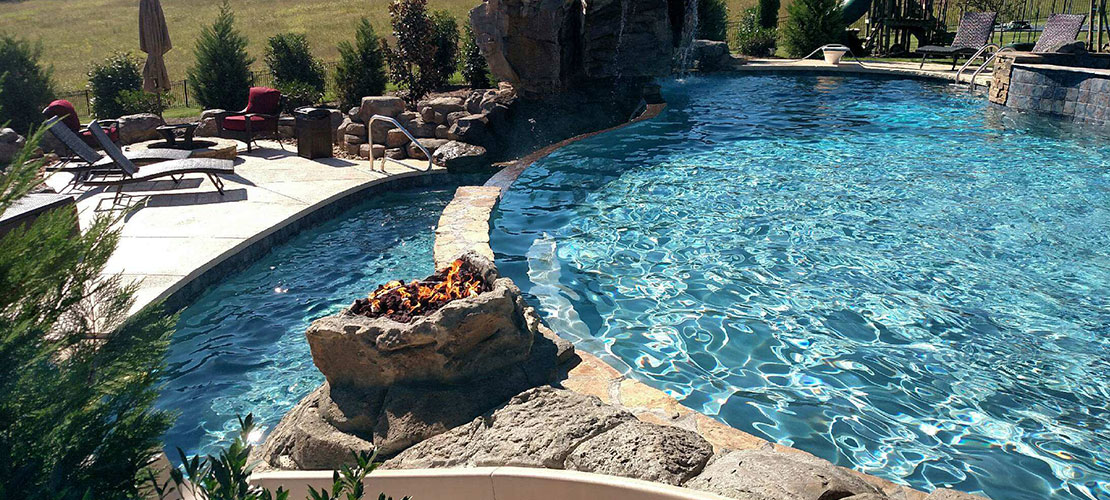 Using the Right Tools
Successful as he is as a designer, Kellow admits that he doesn't think of himself as "an artist":
"I'm not trying to be someone else. I'm just being myself, but when I present them with [a] design, they tear up: 'OMG that's my house!' I'm constantly called an artist. . . . No, I'm not an artist . . . they don't understand I have tools in my toolbox and Pool Studio is a tool in my toolbox."
What makes Kellow's designs stand out, and what triggers his clients' amazement, is his understanding of how to make the most of those tools in his toolbox — 3D design software included.
---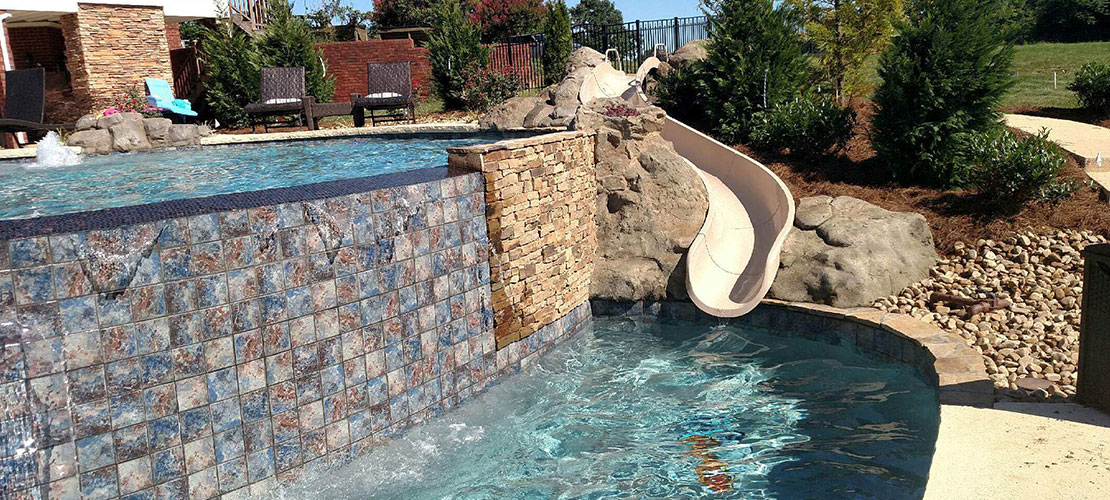 Making it Easy for Customers to Decide
In order to create those client-pleasing designs, Kellow focuses on finding new and unexpected ways to personalize designs — even without an dedicated art background, and even without any need for extensive training in 3D design at all.
In fact, within the first five months of using Pool Studio, Kellow had already sold more than $400K — results that convinced him that using 3D design software to add details and polish to his proposals was a winning strategy.
"I know when to get a budget . . . how much they are willing to spend. You give me a budget and I'll give you a design."
That knowledgeability had served Kellow well, but he was intrigued by the possibility of using Pool Studio to go beyond talk of the budget and use his designs to set the expectations:
"Showing the design makes the sale and makes the connection. . . . I know when I don't need to ask for a budget and my design becomes my proposal."
---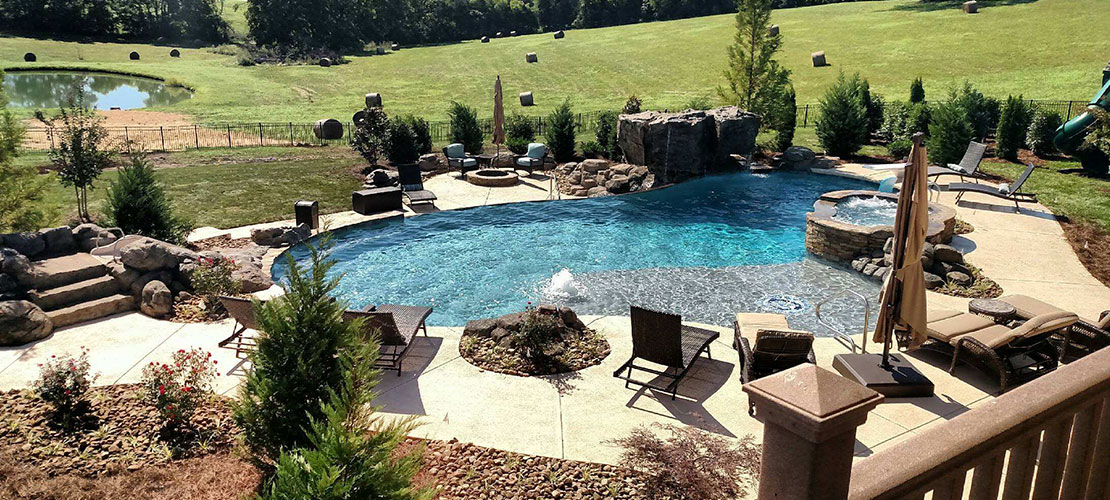 Using Social Media to Win Over Clients
Because he could so quickly and so easily show his prospects exactly what he could do for them with 3D presentations — and because he was no longer risking offering "too deep" drawings that customers struggled to understand — Kellow was able to add far more personalized details to his designs that helped him win over his clients.
That meant sharing details even beyond adding a client's own home to the presentation.
His next winning strategy: using his chosen software to create videos full of all of the details of his proposals, ready for his clients to enjoy — and share.
Although Kellow jokes about the possibility of "peer pressure" on social media, he recognizes that both still images and videos help his clients take advantage of one real benefit of social media. He knows that prospects often need to share the details and discuss proposals with friends before they're ready to make a decision.
To make that process as easy and seamless as possible, he shares detailed videos of his proposals with his clients that are ready for them to share, too: "so that friends/family get connected, I use Pool Studio to make movies. And I always gotta share it with the wife! When the wife puts it on Facebook, it's sold."
That openness to sharing doesn't mean Kellow loses sight of his business goals: he advises fellow designers to "add [their] logo on everything," and to be sure to "take designs down immediately."
It's a successful strategy that helps his clients benefit from their own social media networks while also making sure viewers of his design videos know how to find him, and his company, when they're ready to move forward.
---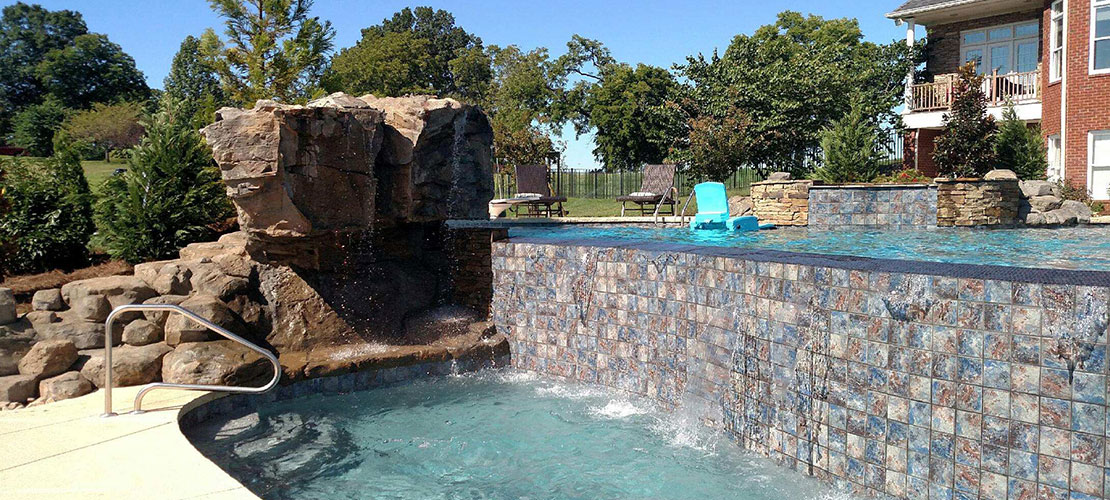 Choosing His Own Customers
One element has remained key to Kellow's success in encouraging his prospects to become clients: he prioritizes making sure he shares ideas that his customers can readily understand.
Achieving that goal doesn't require insider jargon or complicated specifications. Instead, it takes a desire to get to know his clients — and then to deliver a completely personalized design.
"I'm in a position where I now choose my customers. We work with high end customers starting at $100,000 and now averaging $400,000 to $500,000. With these types of sales, I don't have to build a lot of pools. . . . It's not about volume anymore . . . it's about being able to convey an idea and that's where Pool Studio comes in."
With Pool Studio, he personalizes his design and then uses the video tools to shape a shareable story that's ready for his clients to enthusiastically post to Facebook, YouTube, and other social media networks.
As part of his strategy to make sure his clients are serious, Kellow doesn't just use the videos he creates with Pool Studio to surprise his clients with a great design. He also uses them to encourage his clients to commit. He charges clients for either still shots or videos of his designs — and then applies the charges to the purchase when the client moves forward.
---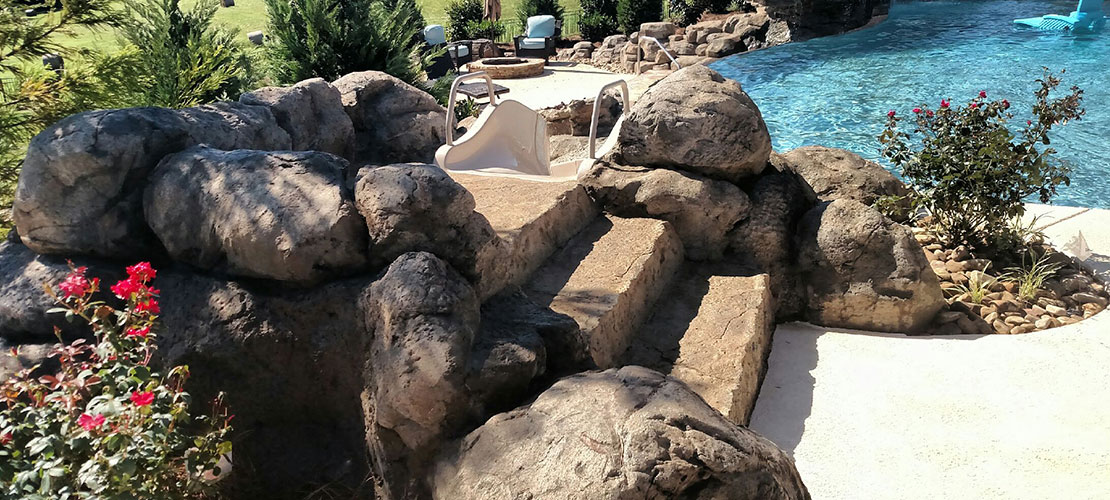 Creating Customer Experiences
Making the most of every opportunity to engage his clients with his designs has helped Kellow build a thriving family business:
"I know it's a cliché but Pool Studio has changed my life," he says. "I spend approximately 20-30 hours with one design but a project that ranges $100,000 and up requires this type of time and it is so worth it."
Those worthwhile designs have helped Kellow reach his impressive closing ratio — selling 2 out of 3 proposals — while also encouraging his clients to commit to projects that they feel good about sharing with their friends on social media.
Take the opportunity to see how you can up your closing ratio and amaze your prospects, too: see what Pool Studio can do for your business.