Embracing Innovation: Designer Tommy Davis has grown his company's reach by taking advantage of all technology has to offer to delight his customers
For Tommy Davis of the award-winning, Texas-based Krause Landscape Contractors, transitioning from pen-and-paper designs to 3D computer renderings has been one of the keys to his success, helping him achieve phenomenal growth.
His decision to embrace industry-leading design technology throughout his career has served Davis well, helping his team at Krause Landscape Contractors to not just gain an edge in their market but also flourish.
Growing from Krause Landscape's beginnings as a small lawn-mowing service, today Davis is part of a thriving full-service landscaping company that covers the state of Texas from Amarillo to Dallas while employing more than 100 people.
Embracing Change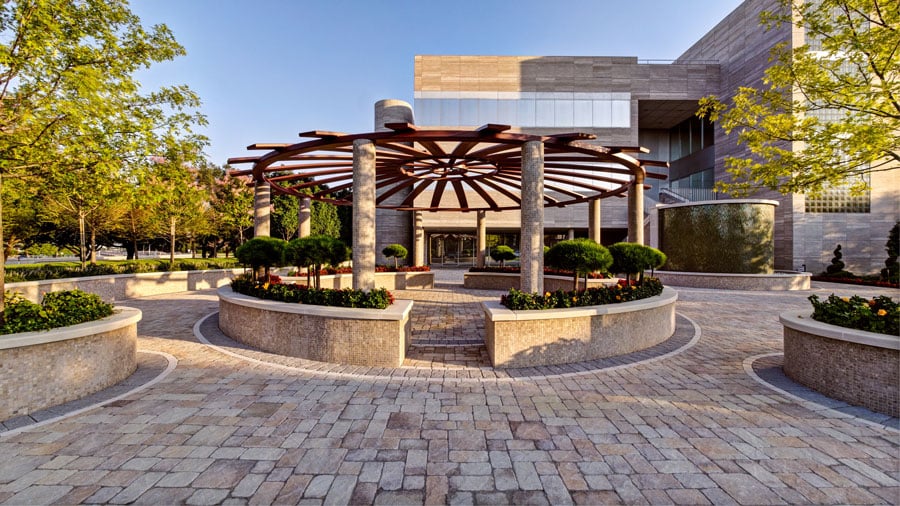 When Tommy Davis joined the industry forty years ago, after studying landscape architecture at Texas Tech University, pen and paper designs were a time-consuming necessity.
Explaining proposed designs to customers was often a challenging undertaking, Davis found, since many struggled to understand how sketched plans would translate into the outdoor living space they'd been dreaming of enjoying. Making requested changes to hand-drawn plans took even more time — and Davis already had little time to spare.
In Davis's early years as a designer, just getting those hand-drawn designs to customers could be a lengthy process: "We had a three- or four-person crew out doing all the work. I was doing the designing way back before computers and I was using pen and paper. We stayed with it and we worked really hard and I would consider us pretty successful."
That well-earned success required hard work — work that Davis and his team were happy to undertake, but which Davis also realized offered him an opportunity. He sought out ways to improve his team's design-build process so that they could serve more customers, more efficiently.
In order to reach those prospective customers, Davis needed an approach that would help him speed up his design process. As soon as he learned about computer-aided design, Davis took the chance to leverage CAD for his design work.
"I did hand drawings before AutoCAD came along. And then I started CAD back in days of DOS, way before Windows. CAD was the main program that I've always used," says Davis, who found that while CAD let him complete his designs on the computer — it did not solve one of the most fundamental sales problems: how to help customers make a decision, quickly.
Surprising — and Delighting — Customers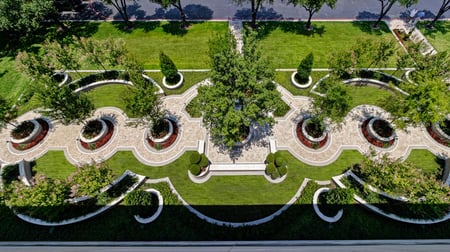 When Davis learned about VizTerra, he immediately saw the opportunity to offer his customers more than just a 2D or 3D plan of his design.
Davis found that by using VizTerra to show his customers interactive and realistic 3D renderings of their future outdoor living space, he could link them emotionally to his proposal and build their confidence that the design he was offering was exactly what they had been looking for: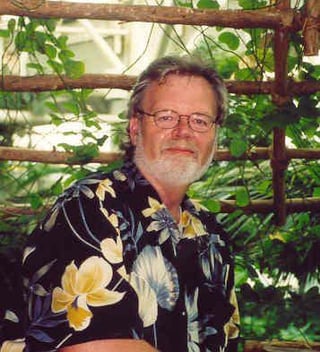 "Trying to explain a 2D flat plan, no matter how beautifully rendered, to a client is the most difficult part of the process. Structure Studios 3D software has made that dreaded part of the presentation most enjoyable. I can honestly say that the 3D output generated by the software sells itself. Nothing is left to the imagination. During my forty year involvement in the industry, I have been very successful as a landscape designer. The past five years have been extremely rewarding thanks to Structure Studios." —Tommy Davis

Today, in order to truly surprise his customers, Davis keeps the 3D element of his designs a surprise until the day of his presentation. "I rarely tell them that I'm going to do it. They're going to get shown a 2D flat plan, and we discuss that. Then normally I surprise them with 3D presentation."
The result? "They're just blown away."
That calculated risk has paid off: "I may not get paid for all of the 3D work I do, but that's okay because I'm going to sell about 95% of the work that I show where a 3D presentation is involved. They can't say no."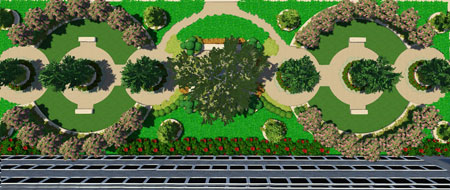 For Davis, the benefits of surprising his clients with an interactive 3D design is not just that he can create and modify designs quickly on his computer. It's that he can let his work speak for itself: "If you just show them a flat 2D plan, it is so hard to explain it to them. [VizTerra] has made it so that [I] don't have to do any explaining; the software does the work for [me]. I feel like I have an edge in the industry."
Developing a Winning Strategy
Using 3D designs to connect his customers emotionally to their future outdoor living spaces has been a successful strategy for Davis. By taking the guesswork out of the decision-making process, Davis helps his customers trust that the design they're seeing is more than just a potentially beautiful space.
By presenting in 3D, Davis makes sure he and his clients understand exactly what they're going to build together.
Particularly for clients whose lawns aren't flat, Davis finds that offering designs in 3D makes it far easier for clients to understand how the finished landscape will make the most of their terrain. Details like tiered retaining walls intended to make the most of grade changes can be especially difficult for clients to understand on a flat 2D plan. Using 3D allows Davis to showcase his stunning designs while also making sure that he and his client are working together towards the same goal.
In fact, Davis credits winning some of his biggest projects with his use of 3D technology, which "opened up doors to new work in the area" for him:
"I was a VizTerra newbie. I had to give it a try. I pulled off a great 3D development which wouldn't have been possible without Joan Fowler and her excellent training courses. After fifteen minutes of viewing the screenshots of the proposed work, the owner's only question was, 'When can you start?'"
Davis enhances his designs by using VizTerra to feature important details that were previously impossible to show: he often uses the software to show clients how their landscape will "grow" over time, helping them to see both why he's chosen specific plants for them and how those plants will thrive in their landscape in the future.
Growing to Lead the Market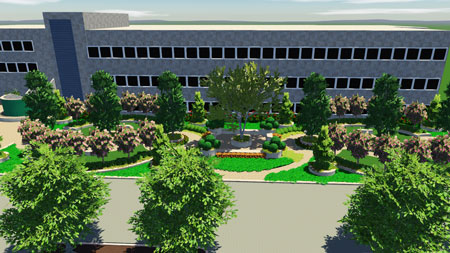 Surprising customers is only half the story: Davis and his team at Krause Landscape have worked to build an exceptionally successful company by following their extraordinary designs with builds that are just as noteworthy.
Achieving continued success as the oldest, largest full-service landscaping company in their market meant Davis needed to focus on finding ways to boost sales while reducing design time and minimizing any potential miscommunication with clients.
By using design software, Davis and his team make sure that the finished product is exactly what the client wanted — and that the entire team has the accurate 2D plans, plus 3D renderings for reference, that ensure the build is finished correctly.
Since the 1930s, Krause Landscape has been a familiar part of life in the Texas panhandle, the Oklahoma City area, and now down into Dallas as well.
The oldest full-service landscaping company in the region, today Krause Landscape includes a large team headquartered in Amarillo with another team located in Dallas, working together to landscape both commercial properties and suburban residences while serving customers in regions both rural and urban.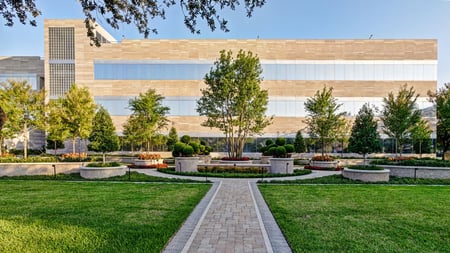 Davis credits his company's continued growth in part to their focus on providing customers with the best designs, created with the latest tools: "If you're not using the best design tools provided by the industry's latest technology, make it a priority to do so."
Innovating to Stay Exceptional
As Davis sees it, exceptional companies thrive by doing more than just making good on bare-bones promises.
They look for ways to surprise and delight their customers — and offering interactive 3D presentations to prospective clients is one way that Davis lets his stunning work speak for itself as he helps his company continue to grow in the twenty-first century.