Last year, we set out to create the new tools that would not just help you save time, and not just help you impress your clients, but also help you create the most accurate, most detailed, and frankly very best projects.
So how did we do?
Take a look:
When we analyzed the most-loved, most-used, and most-highly-rated pool and landscape design tools and features, these are the nine that topped the list. Have you given all of them a try? Perhaps there's one on the list you haven't incorporated into your routine yet — check out the most-loved features from 2016, and see how you might be able to make your next project even better.
Let the countdown begin!
---
9

Improved Page Layout Performance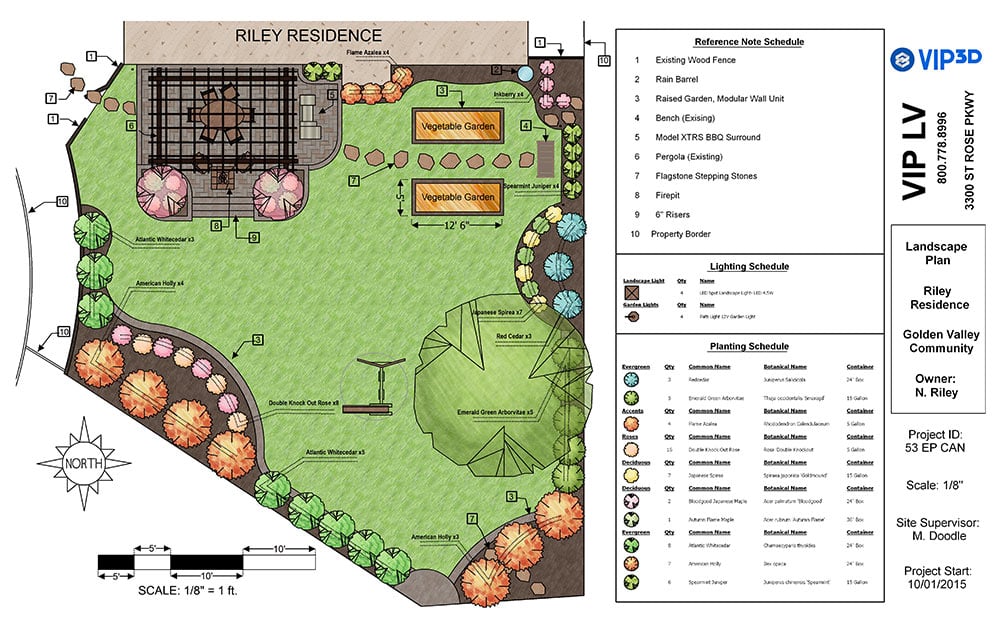 It's not always about the most groundbreaking new pool and landscape design software tools. Sometimes, it's the small refinements that make the biggest difference.
That's why we squashed tiny bugs relentlessly with each update, and why we made improvements to your page layouts with each and every update.
From improving panning and zooming to adding titles to construction objects, from the new paper orientation button to new Markup Symbols just ready for you to add your layout — all of the improvements we made to your page layouts were designed to help you personalize, customize, and perfect every detail of your completed designs.
Plus, the latest update gave you one more new option: the ability to customize your Page Layout with a 3D View object, an interactive screenshot ready for you to insert and adjust!
---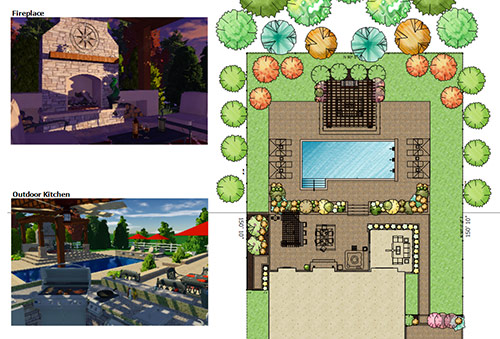 8

Page Layout Grid

With the Page Layout Grid, we took those refinements one step further: the grid is here to help line up blocks and text.

The grid earned it's own spot on our list because it's a fantastic, time-saving way to make your layout just as precise, accurate, and detailed as your finished project is.
---
7

Group Edit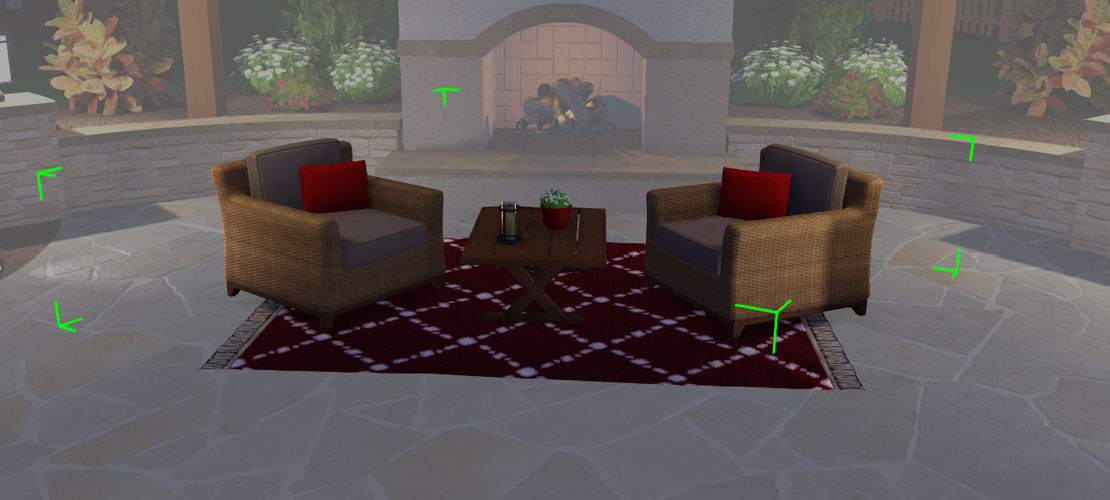 We know why Group Edit quickly became popular: because grouping items — and saving them to your library for future use — is one of the best ways to shave time off the design process.
But until Group Edit mode, simple tasks like adding/removing an item, rotating an object, or changing a material could become a time-consuming process — especially for complex groups.
Now, you can edit a group without ungrouping it! Just double left click on a group, enter Group Edit mode, and make any changes you need: you can add or remove objects just as easily as you can rotate, scale, or change materials.
---
6

Planter Curbs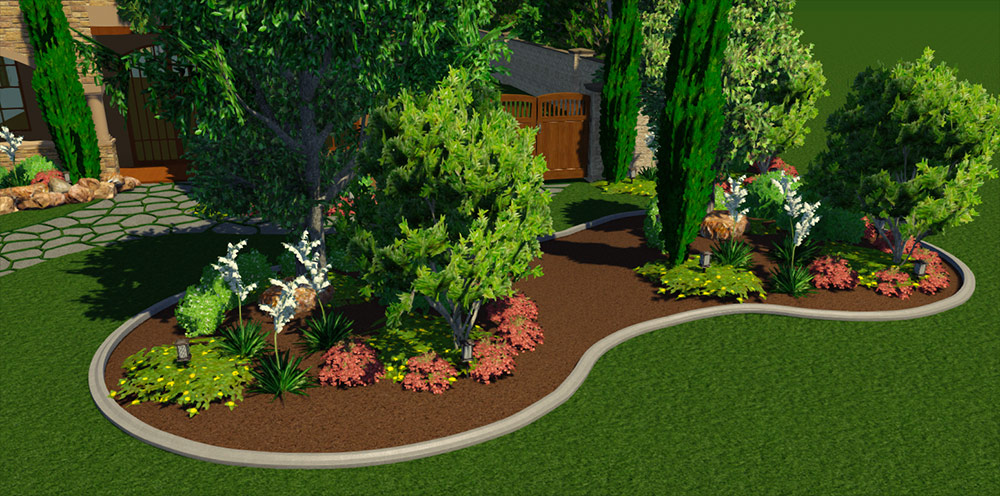 Perfecting the details got even easier with the new Planter Curbs.
Whether you design your own or choose one from the 3D Library, adding curbs to your planters is now as effortless as adding a spillover.
How effortless? Simply select the planter, then click the new Insert Curb button. The curb will automatically attach to the Planter. Left click to place it, or click and drag to move it where you need it. To adjust the length, simply click and drag the endpoints or use the panel menu.
The new Planter Curbs are easy to adjust in 2D or 3D, making it simple to change the curb width and even make the curb sink into the planter. The new Planter Curbs, really complete our Landscape Design Software.
---
5

90-Degree Target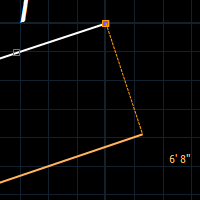 The best presentations aren't just beautiful — they're precise and accurate, too. That's why the new Perpendicular Snap earned the #5 spot on our members' list!
When you turn on the Perpendicular snap, you'll see a guide appear when your line is 90 degrees from the starting point, even if the original line was drawn at an angle.
The new guide makes it simple to ensure your line is at precisely 90 degrees: simply end your line where the guide appears. Or, if you want to automatically complete the shape back to the original point, double left click on the end point. Your projects will be both beautiful and precise!
---
4

True Shadows
When you're immersing your clients in the most vividly realistic presentations possible, every detail needs to be just right. Many homeowners, however, don't even realize that there is an art to achieving the perfect balance of sunshine and shade in an outdoor living space.
With True Shadows, you can now go beyond just showing your client their future outdoor living space during the day and at night.
You can show off their view, plan the ideal landscaping, create the perfect pergola, and let your clients see, precisely and accurately, exactly how your design makes the most of their outdoor space — any time of day, any time of year, anywhere in the world.
Simply type in your client's location, set North in your project, and let the software do the work of calculating exactly how the real sun and shadows will appear — perfect for impressing your clients with how beautifully your design makes the most of their space.
---
3

Freehand Tool
What earned the #3 spot? The best of the "old" (that chewed-up pencil at the bottom of your bag?) with the best of the new (your favorite 3D software!): the all-new Freehand Tool, which makes it easy for you to create your own freeform shapes as easily as sketching with a pencil.
What makes the Freehand Tool so much better than whipping out a pencil and sketching a quick idea on a napkin or old receipt?
This is why: when you draw with the Freehand Tool, Smart Data will seamlessly calculate anything — and everything — you draw. Change your mind? No problem. Want to try your hand at a completely custom freeform pool? The Freehand Tool's ready for you.
---
2

Oculus Support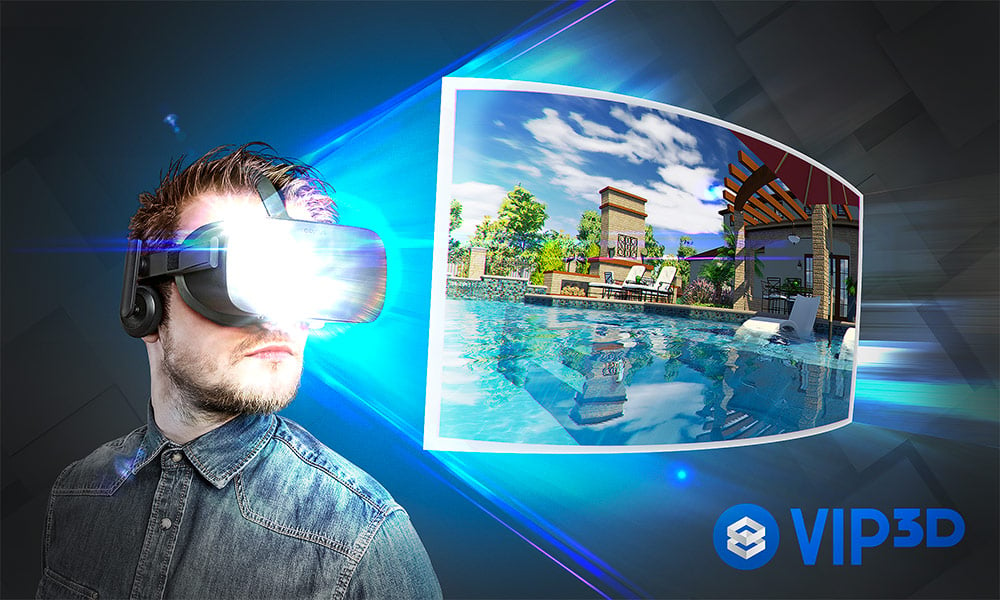 Virtual Reality is here — and you can use it today.
What makes Virtual Reality so incredible? It's the best, most groundbreaking, and most meaningful new way to fully immerse your clients in their future outdoor living space.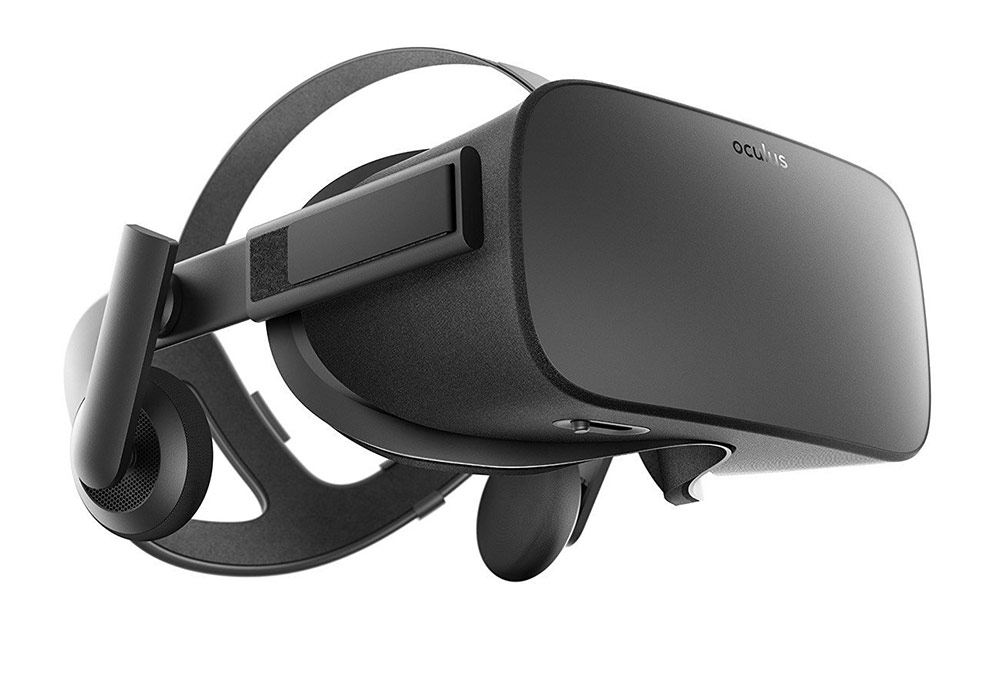 When you offer your client the opportunity to see your design when wearing the Virtual Reality headset, the world as your client knows it completely changes. You'll give them the ability to look into a new 3D world, where they'll go beyond exploring 3D details on a screen and instead be fully, completely immersed in a VR experience.
When you explore in VR, your brain sees the new VR world before you as though it truly exists — ready for you to wander through and explore. Look over an edge, and your body reacts. Fall into a virtual 3D pool, and your muscles will actually tense up, ready for the water. Sit in a virtual lounge chair, and you'll instinctively put out your arm as a landing spot for the butterflies you'll see nearby.
If you haven't experienced Virtual Reality yet — try it for yourself. You'll see exactly why VR is such a meaningful way to help your clients enjoy and explore their new outdoor living space like never before.
---
1

Smart Data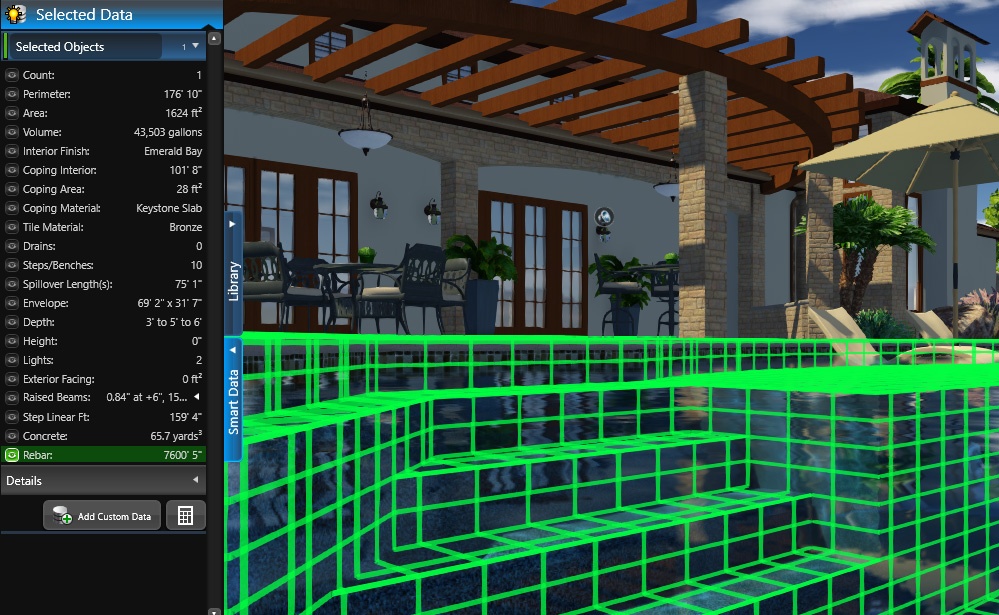 We hear you: client-amazing and time-saving as the runner-up tools and features are, Smart Data earned the top spot on the list because it makes your work easier, impresses your clients, and makes your designs incredibly precise and accurate.
Enthusiastic as we are to share tools that help you create the most visually stunning projects for your clients, we're just as excited about finding new ways to make your job easier.
So we're delighted that one of our favorite tools also ranks #1 with our members: Smart Data, the brand new tool that crunches the numbers for you.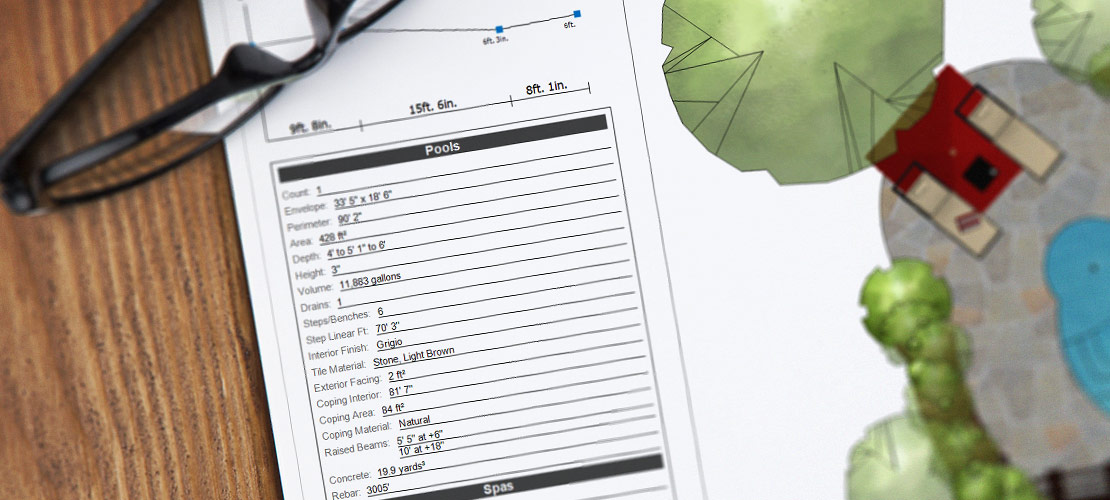 With Smart Data, you can see all of the information you need about your project at a glance. Turn downs, step risers, concrete yardage, rebar, and more: Smart Data analyzes your project, as you design it, and gives you easy-to-use, easy-to-read, and easy-to-share results.
You can even use Smart Data to show clients in real-time exactly how their change request will affect the materials needed — and the budget!
Plus, with Vip3D, you can add a dynamic Smart Data block to your construction page and your data will update for you automatically.
---
Coming Up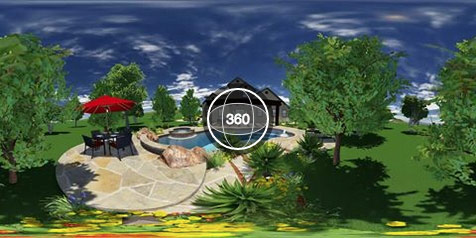 360° photos and videos for Vip3D. Just like taking a photo or video in presentation mode, 360° photos and videos will give your clients a whole new way to experience your creation. It will be easy for you to share these on Youtube, or Facebook. Consumers will love seeing (and sharing) your 360° photos and videos on their smartphones!
We have a lot more tools and features in the works — and we're looking forward to hearing your thoughts, ideas, and wish-lists to help make sure that the tools we create are the ones you want.
Are you ready? Subscribe for the first look at the next update. We think you're really going to love the new tools we're about to share with you in our next update.