Next-level 3D is here! Version 3 is our most significant update yet, and our team is incredibly excited to share it with you. With amazing features, dramatically improved 3D rendering quality, finer controls, and faster speeds, Version 3 combines stunning 3D technology with radically improved performance.
We know that you rely on the full collection of tools, libraries, and features in Vip3D, Pool Studio, and VizTerra to create the extraordinary designs and presentations your customers love. And now, Version 3 expands those collections with powerful new tools, extensive new options, and frankly phenomenal graphics to make your designs even more spectacular.
And as we've made refinements to existing tools, we've been careful to keep the user interface familiar so that we don't interrupt your workflow.
Ready to see what's new?
A totally redesigned 3D Engine
A dramatically improved 3D library
Elegant 3D presentations
Check out the update video:
---
Edit Shapes in 3D
Design faster by editing your shapes instantly in 3D. With Version 3, you no longer need to go back and forth between 2D and 3D. Save time by changing the height, lip, coping and more of your pool, spa, hardscapes, and planters—right in 3D!
---
Explore New Materials, Models, and Backgrounds
The entire material library has been updated in Version 3. New brick, concrete, pavers, PBR metal, glass, stone, and wood options make your designs even more accurate and beautiful.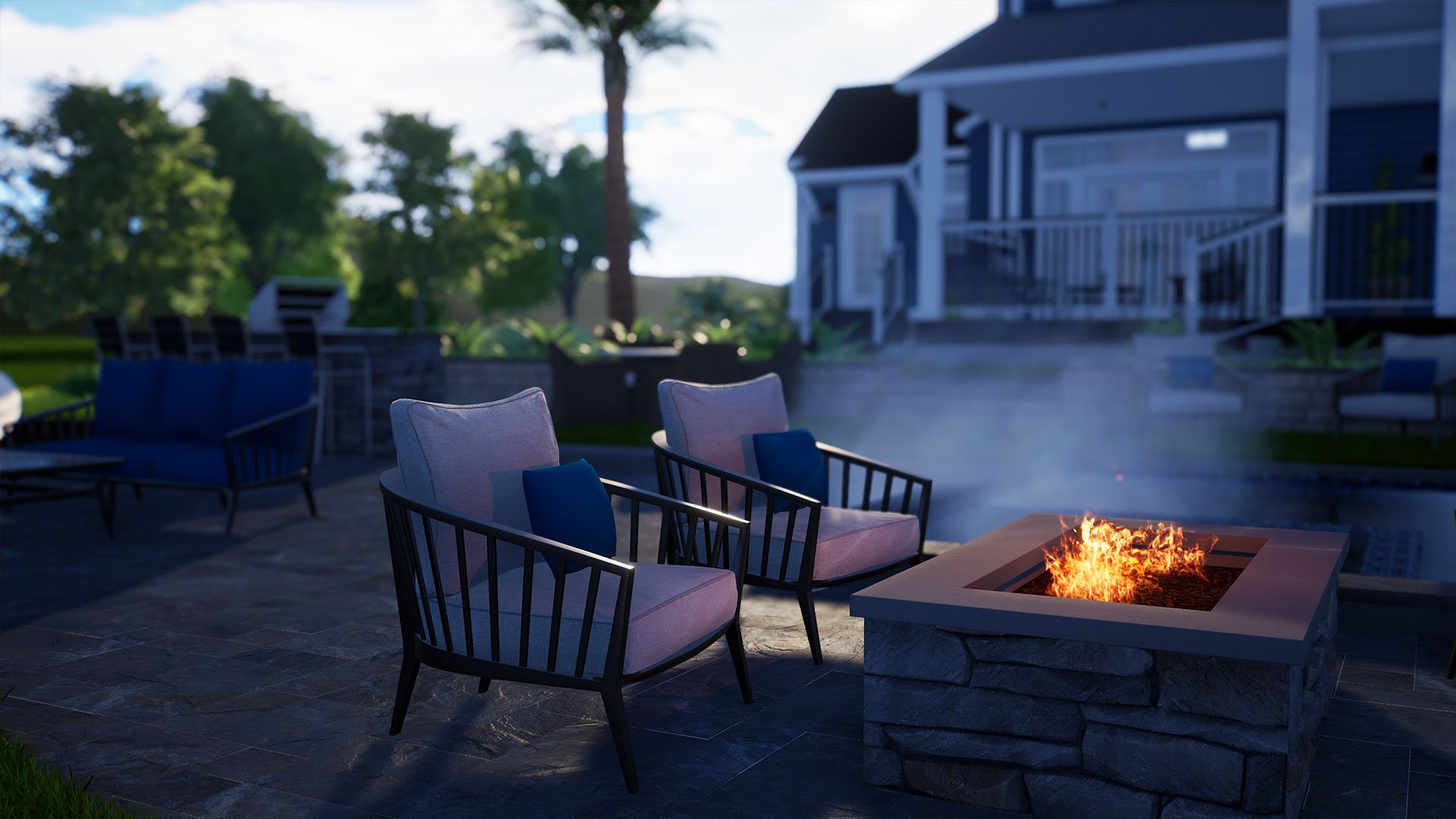 Version 3 offers you even more realistic 3D models, from characters to vehicles (including trucks!), rockwork to strip fire. Everything has been updated to help you create exceptionally beautiful, realistic designs that engage your clients and help them understand the scale of your vision for them.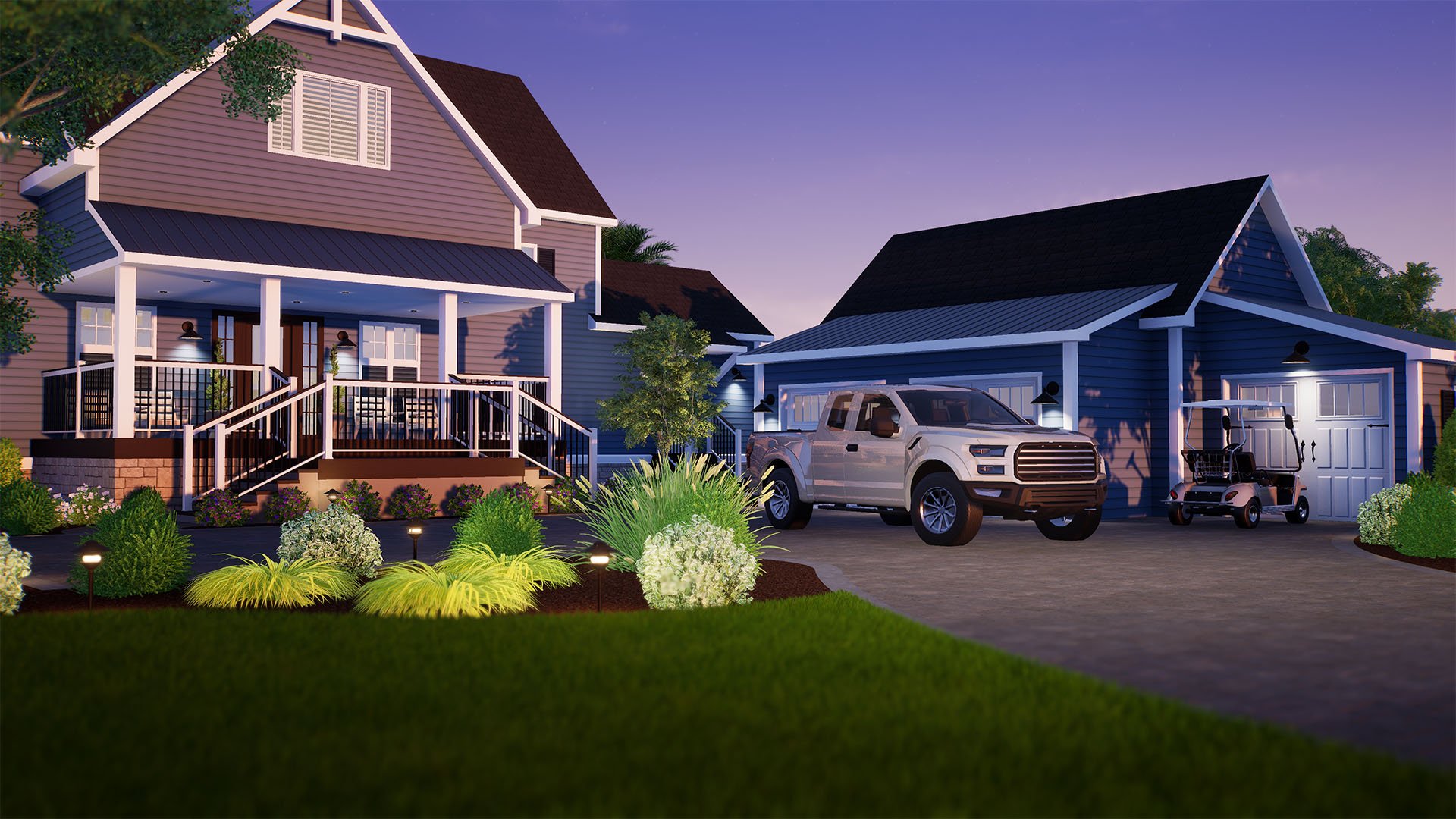 You'll even find birds, bees, and fireflies all ready to enhance your designs.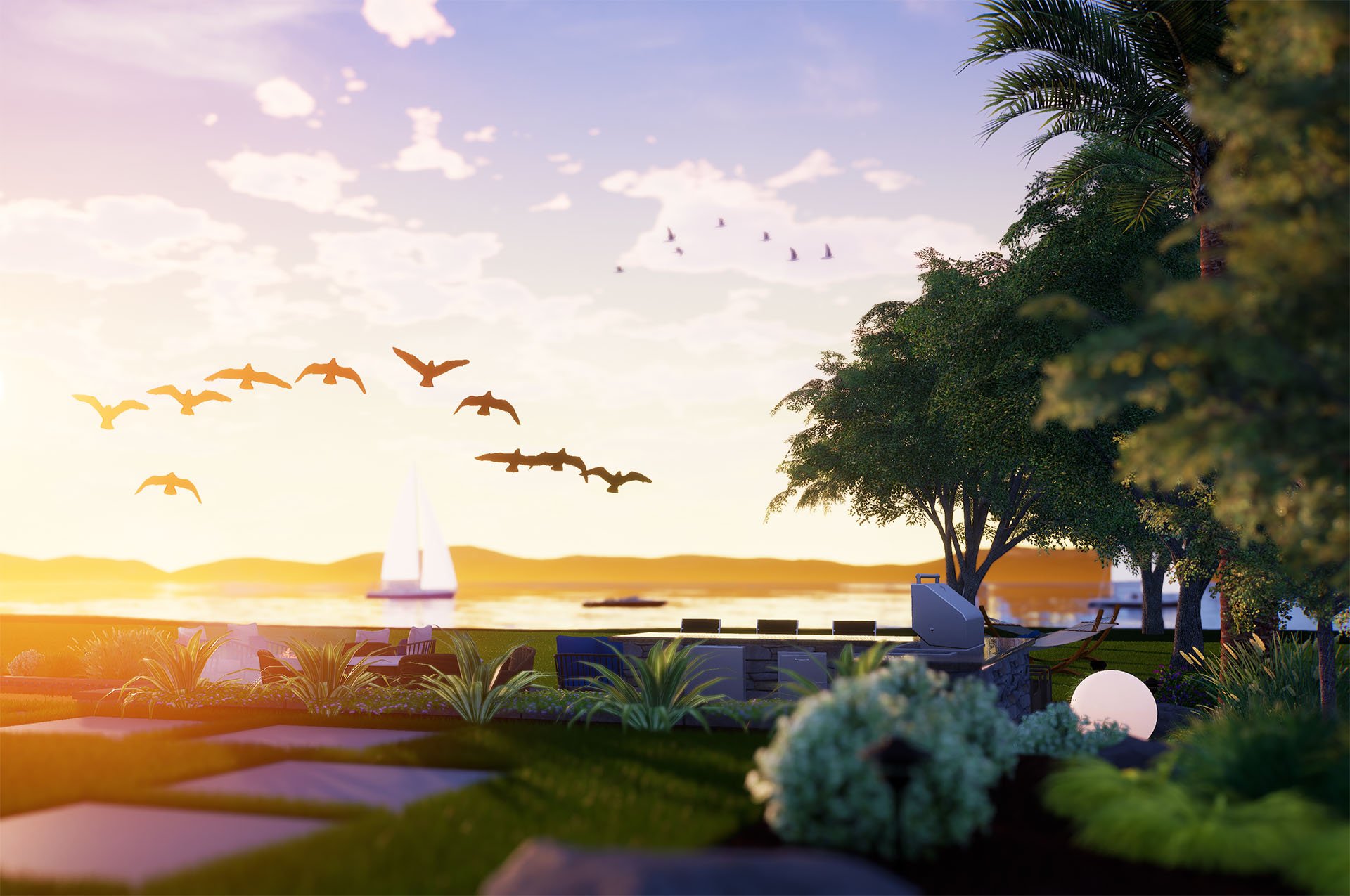 Now it is even easier to offer your clients personalized options that make their outdoor space feel like home. Version 3 is filled with new backgrounds, materials, and models that help you add the perfect finishing touches to complete your projects.
---
Level the Ground in Terrain
A great new timesaving tool: auto level in terrain. Now, when you draw a complete shape and set the height, all terrain inside the shape will remain level.
---
Create Social Size Images
Sharing photos and videos on Instagram and Facebook is now easier than ever.
The new social-size image and video options in Version 3 make it incredibly quick and easy to take a photo or video that's instantly ready to be shared on your favorite social media platform.
Choose Social Square to create square images with an aspect ratio of 1:1. Choose Social Story to set the aspect ratio to 9:16.
This ensures your images and videos are framed correctly and retain their high quality.
---
Discover Vip3D Exclusive Features
Discover new ways to shape your design. The presentation enhancements in Vip3D Version 3 offer you a wide variety of exclusive new options.
3D Grass
Ground your viewer to the reality of your design with all-new 3D grass, which makes expansive lawns, gardens, and parks look even more impressive.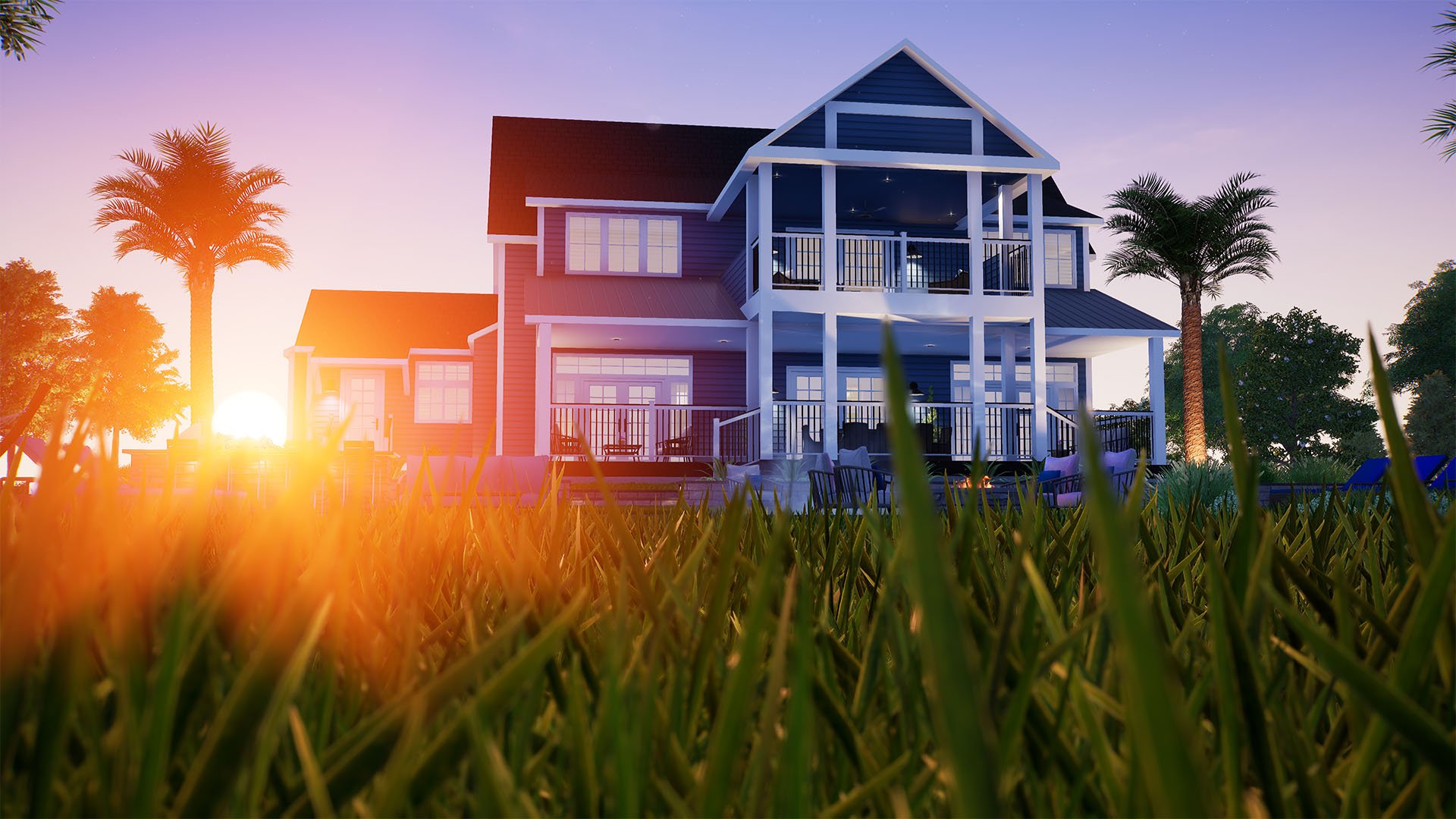 Window Lights
Give your client's house an upgrade in Version 3 by turning on the automatic window lights. As soon as you enter Dusk or Night, the house becomes an inviting centerpiece as the light glows through the windows.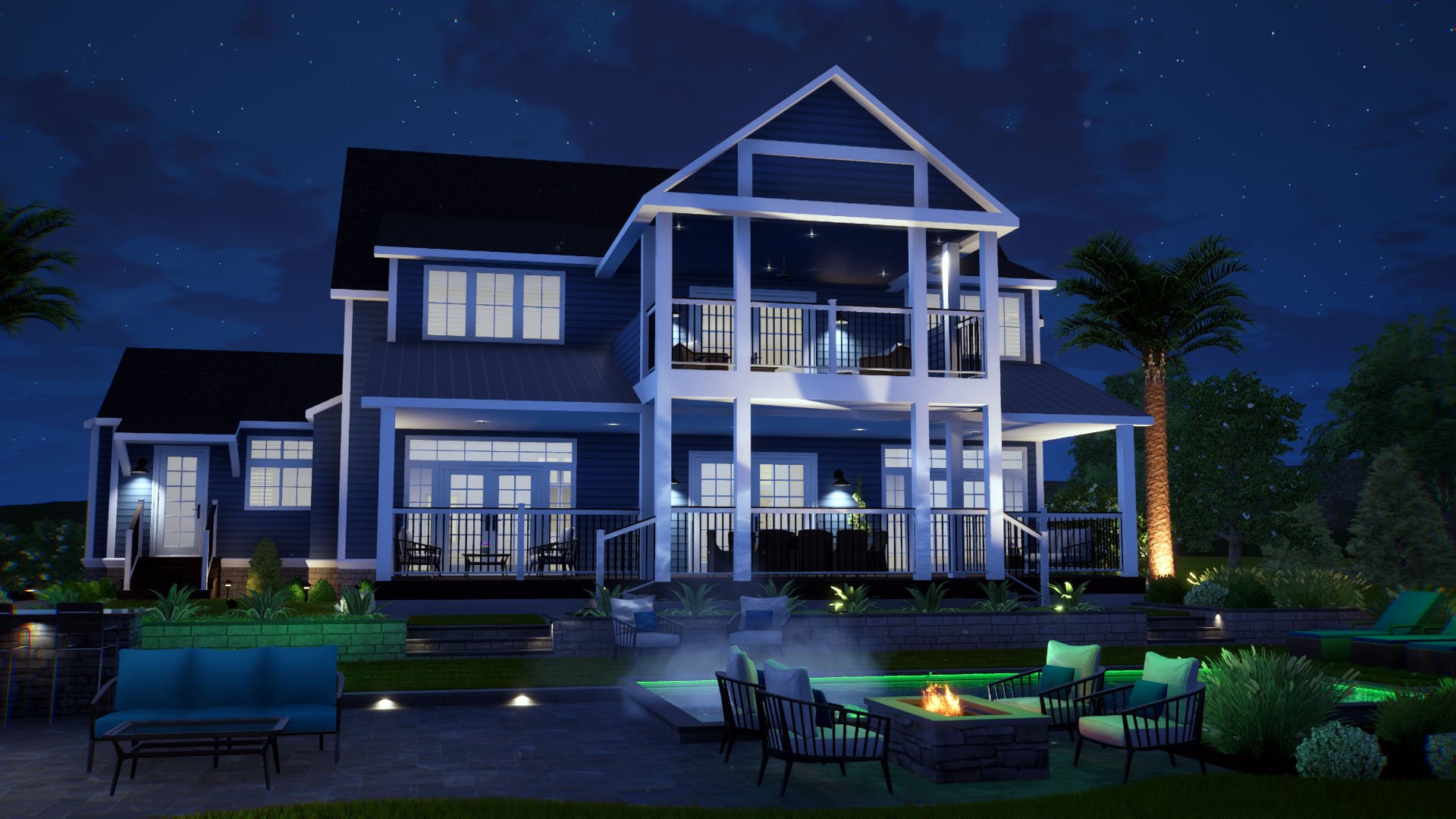 Strip Lights
Strategically place strip lights to add ambiance and depth to your design. They're the perfect way to highlight the pool, outdoor kitchen, and bar areas.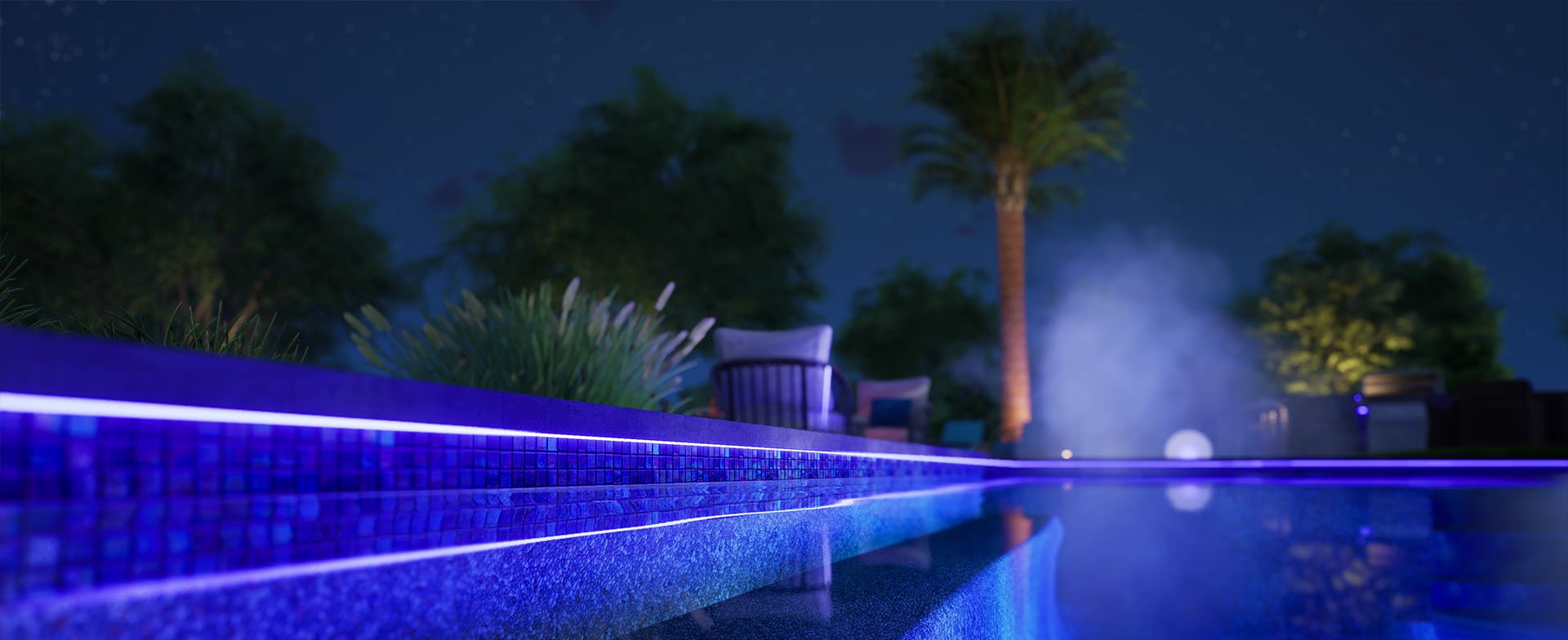 Effects
Add fog, steam, and even fireworks to add ambiance to your project and set the ideal mood.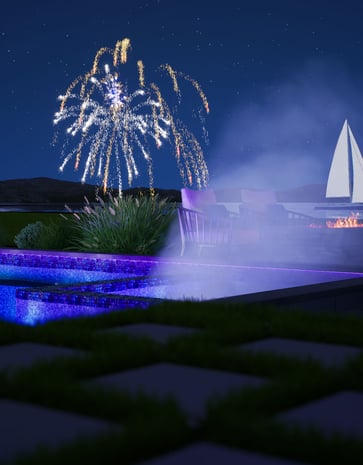 Professional Camera Controls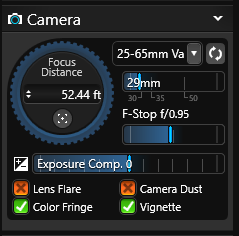 Add another level of professionalism to your photos and videos with exclusive camera controls.
The camera lens dropdown allows you to choose Wide, Variable, or Telephoto.
Use the Focus Distance Dial to add a new dimension with depth of field. You can even add Lens Flare, Camera Dust, Color Fringe, or a Vignette to your image.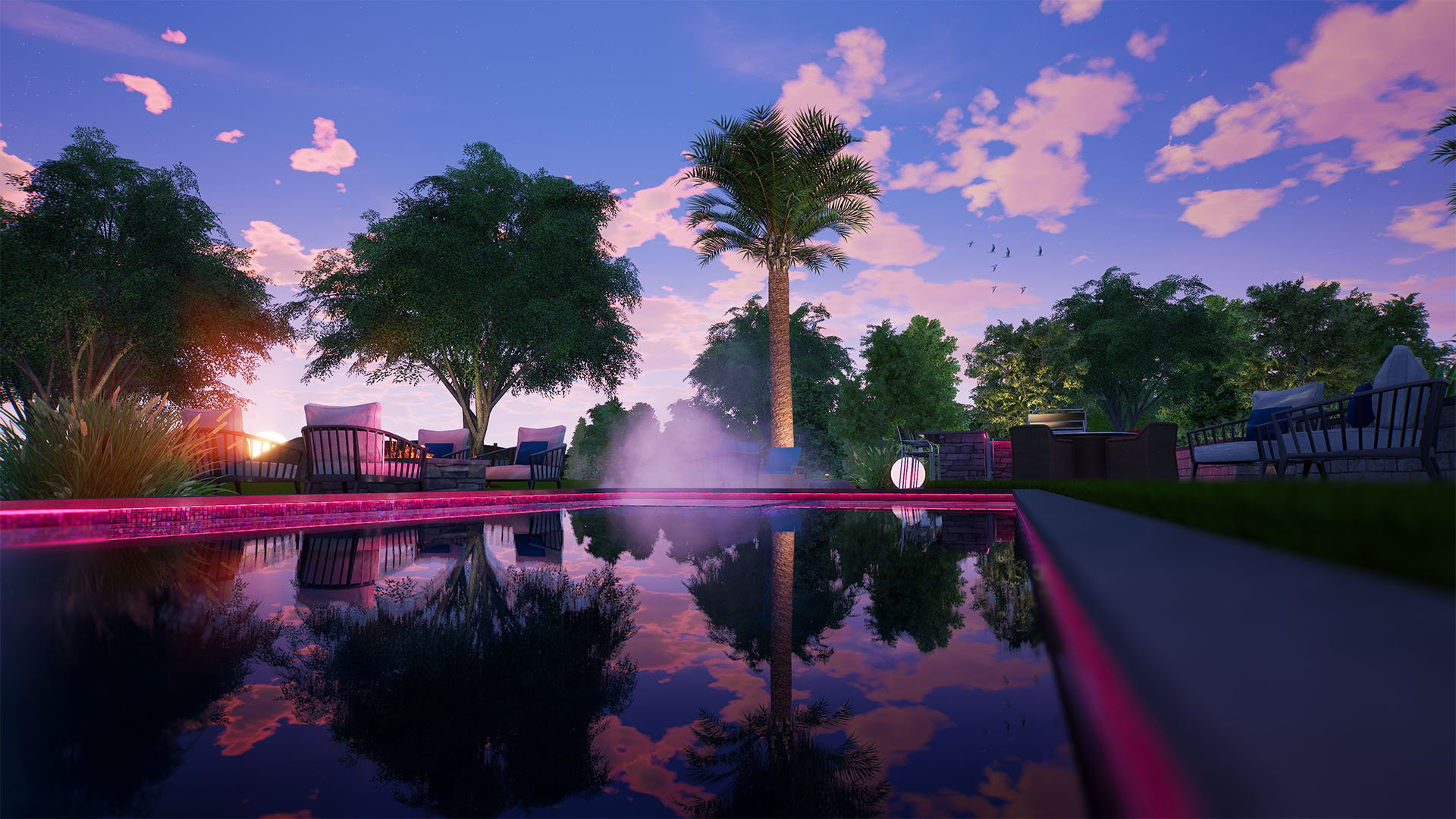 Fast Mode
Turn on Fast Mode to design complex projects faster by disabling rendering effects and shadows in Design Stages.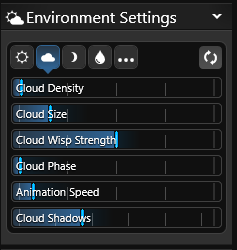 Sky Controls
Capture the mood of your design by adjusting the cloud cover and selecting the perfect phase of the moon to dial in the romance.


Water Controls
Set your water surface to be turbulent or as smooth as glass.

New 3D Filters
Find your style: add filter effects to control the depth of your scene.

---
Explore New Pool Studio and VizTerra Tools
Property Line and North Arrow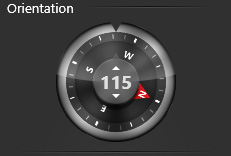 Add the property line with measurements and the bearing. You can even see the property line in 3D.
This makes it easy to align landscaping or other objects while maintaining the appropriate setback.
In Page Layout, the North Symbol will automatically match the Orientation set in Stage 1.

New Color Themes
Try out the new color themes: Cobalt and High Contrast White, which is perfect for designing outdoors.
---
Preview GIS Images
Until now, GIS Images were available only after you purchased the address. In Version 3, you can see a preview of the location before using a credit.
---
Tour the Updated Example Files
Take inspiration from the newly refreshed example files. Complete with new lighting, materials, and models, these examples offer you ideas on how to maximize your files. Check them out and see just how much you can do with Version 3!
The updated example files were featured in our Reveal Trailer:
---
See Even More Enhancements
New Home Screen with Favorites Tab
Windows 10 Smart Snapping is now supported
Improved Grid Snaps
Streamlined Configuration Menu
New Home Button
More consistent Undo/Redo across stages
All-new design templates for houses, pools, spas, ponds and wood decks
Refined Steps and Bench Functionality
Refined House Window Geometry
High Detailed Pool Lips

Light models snap to house walls when Line Snap is On

Grills and outdoor kitchen components snap to outdoor kitchens when Line Snap is On

Reorganized and expanded Fire Elements and Water Elements Categories
Water and Fire sounds now fade in properly
SketchUp Models work more efficiently
Plants & Trees are separated from Yard Accessories when Select Objects from any Stage is Off
Select Matching now works with House Decor Items
Select Matching now recognizes groups
Library Menus collapse when deselect symbol is clicked
Auto Elevation for objects and staircases will ignore roof-only house shapes
New option to turn Lights On/Off globally
Wind setting moved to Presentation Stage
New "View All Media" Button
Media option to render frame-by-frame output
3D view stays the same when entering Presentation Stage
Move, scale and rotate objects in Presentation Stage
Limit FPS for Zoom meetings and screen recording
Hundreds of minor quality of life enhancements
Minor Update 2021.1.1 Changes:
New Spray Deck Concrete Material (8 Color Options)
Imported Materials saved in Version 2 now load in Version 3
Custom plants in Version 2 files now load in Version 3
3D Grass Improvements
Ability to import SketchUp 2021
Restored arrow key controls in Design and Presentation Stages
Top App Bar restored when opening a project from Recent Projects
Restored the ability to mirror grouped templates
Scrolling in the panel no longer causes your 3D view to Zoom
Patched printing bug due to recent Microsoft Windows 10 Update
Fixed crash when adjusting hardscapes with grills attached
Fixed crash with wooden decks attached to houses
Refined True Shadows for Australia and New Zealand
Support for NVIDIA® Surround and Ultrawide Monitors
---
Planning Ahead for Summer?
We hope you enjoy using all of the new tools in Version 3 to design the outdoor living spaces where your clients will create new memories with their families.
We're already developing more tools and features that we look forward to sharing with you in our next update!