When you're thinking of installing a new program or buying a new computer, you'll first want to make sure that your computer's hardware is powerful enough to meet your needs. That will help you make sure that your computer runs smoothly and gives you the best performance.
Whether you're running Windows 7, Windows 8, or OSX, you can find your computer specs in just a few quick steps. Let's walk through the process.
Windows 7 and 8
When in Windows 7 and 8, we'll start in the Control Panel to find our computer specs. You can find the Control Panel in the Start Menu. Once in the Control Panel, click on System and Security.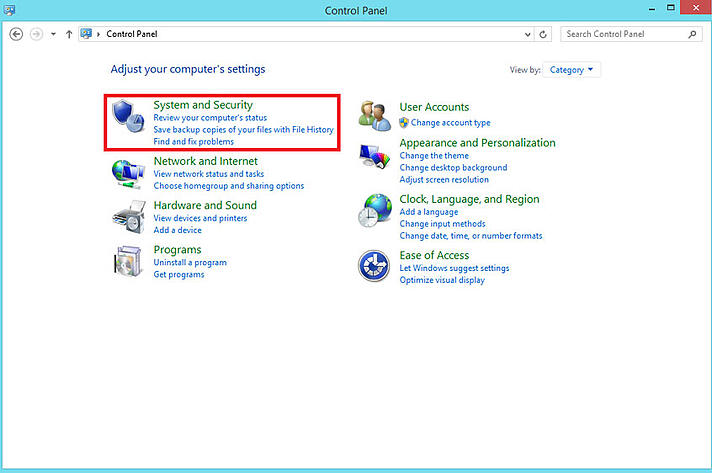 From System and Security, click on System.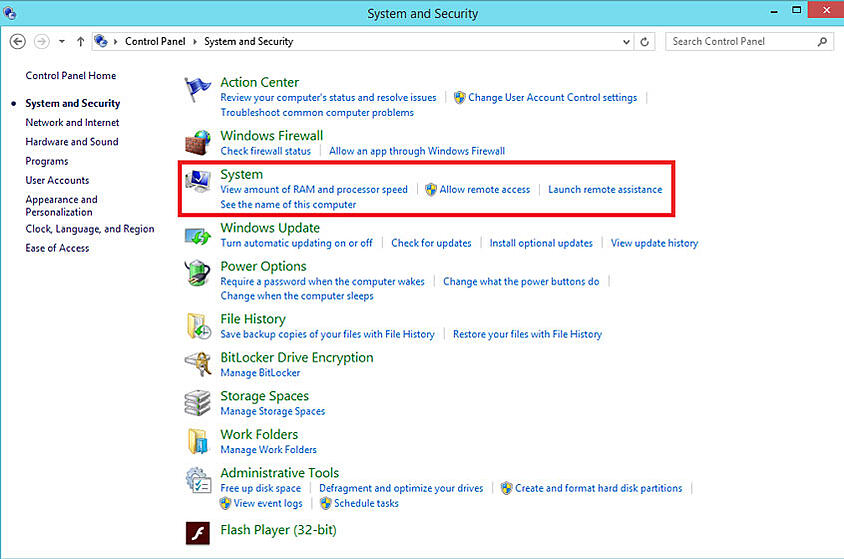 On your System page you will see your first bit of information! Here you can find information about your computer's processor, the processor speed (listed as GHz), and the amount of Ram.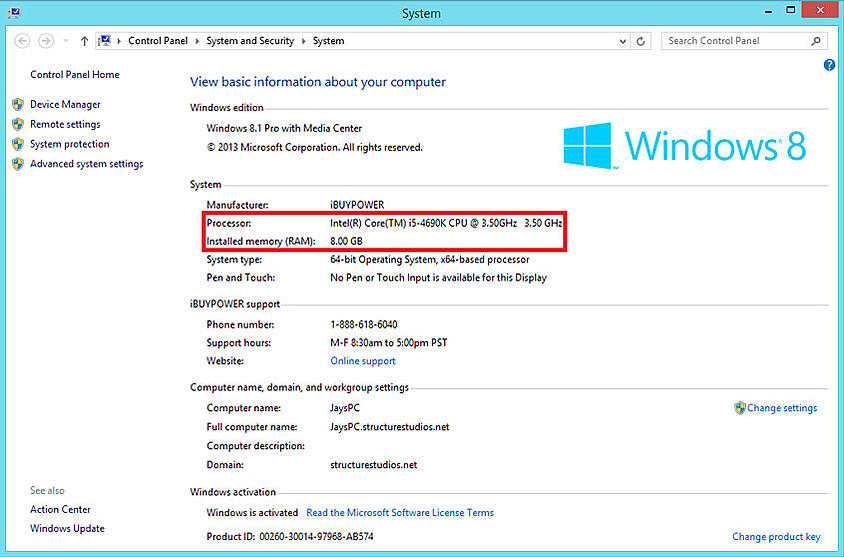 Once you have that information, click on Device Manager up at the top left.
In your Device Manager you'll see Display adapters (about five options down on the list). Double click this and see what is listed below. This is your Graphics card.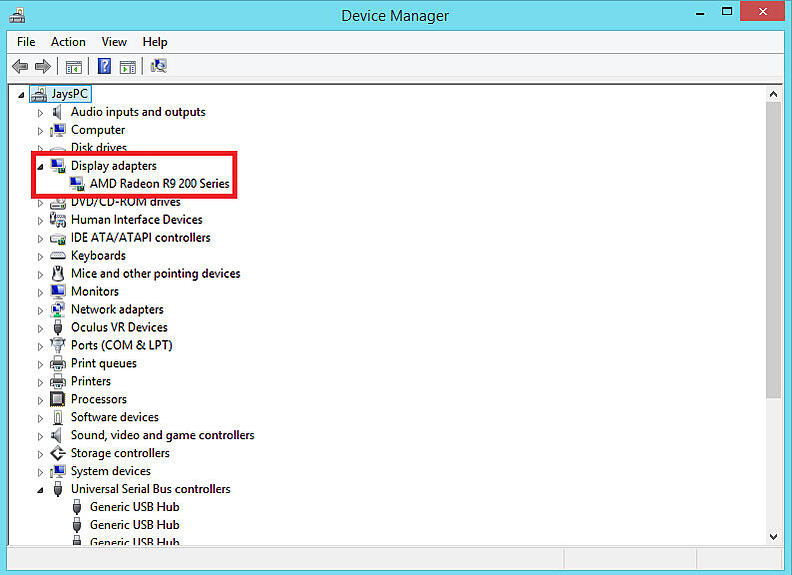 With this information, you'll be able to find out if the system you are looking at is powerful enough to run the program you want.
OSX
Please note: Macs are not compatible with our software. If you're on a Mac, you can run Pool Studio, VizTerra, and VIP Suite by installing Boot Camp, which allows you to run Windows on your Mac.
If you're in OSX 10.9 or 10.8, you can find your hardware information by clicking on the Apple logo icon in the top left corner of your screen. Click on the icon, and then select About This Mac.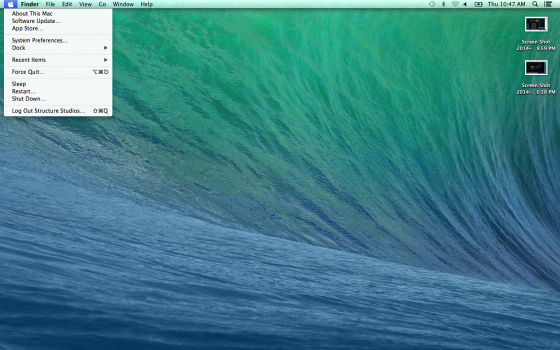 In your About This Mac window you will find information about the processor, processor speed (listed as GHz), and the amount of Ram. Right below that information, you'll see a button to click on for More Info.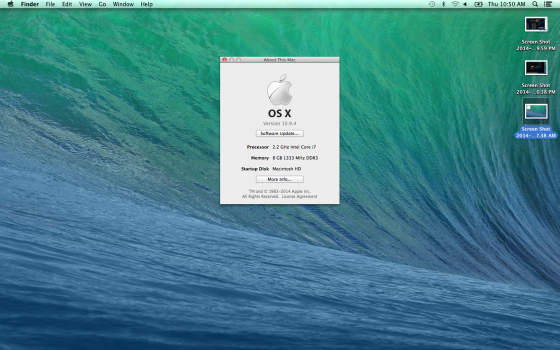 In the More Info page, you'll find your Graphics card information!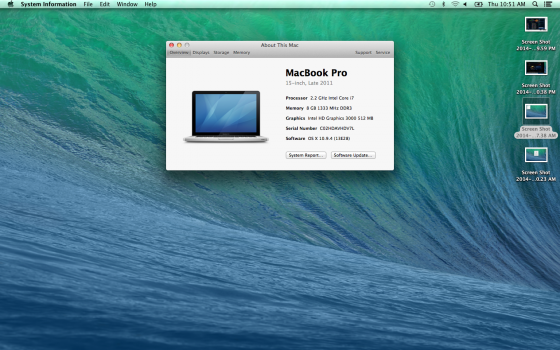 Sometimes this screen does not show your Dedicated Graphics card. If it doesn't, click on the System Report. Then you can click on the Graphics/Displays menu and you will find all Graphics cards on your machine.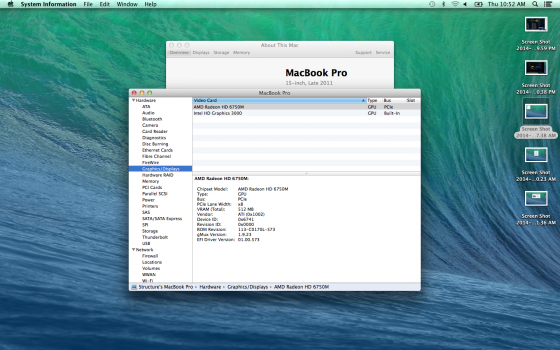 Need Help?
If you're having trouble finding your computer's specifications, just get in touch with our support team. You can reach us via email at support@structurestudios.com or call us at 1-800-778-8996. We'll help you figure out if your system is ready to run our pool and landscape design software. And if you're buying a new computer, our support team is happy to offer recommendations--just get in touch.
Do you have a topic you'd like to see us cover? Let us know in the comments!