There's so much to do and think about during the landscape design process.
You have to schedule appointments, balance current projects, incorporate your prospect's wants and needs, come up with unique ideas, prepare presentations and — oh yeah — make the sale.
With everything that goes into it, you're bound to miss something if you don't have a solid landscape design process in place.
Here are five important elements of the landscape design process you don't want to forget.
1. Actually Qualify Prospects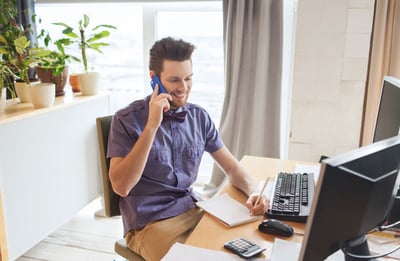 If you aren't pre-qualifying your potential clients, you could end up wasting your time and resources during the landscape design process.
It's important to have an in-depth conversation with the prospect over the phone before you ever get to the initial appointment to see if they are a high-quality lead. Do this by using the GPCT (goals, plans, challenges and timeline) approach.
Ask them about their goals for the space, how they plan to reach those goals, challenges they face doing that and what kind of timeline they have in mind. By knowing this information before your in-person consultation, you will have a better idea if you are good match for them, and vice versa.
As you talk to the prospect, you also need to pay attention to their emotions to see if they are serious and a good fit.
2. Do Your Homework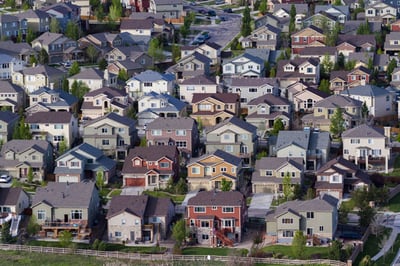 To impress your prospects from the get-go, make sure you prepare before your initial visit.
You can look up their property online using tools like Google Maps and Google Earth to see street and aerial views. With Google Earth Pro, you can print high-resolution images for your presentation and compute areas using measurement tools.
There are also real estate sites like Zillow.com that show home and yard photos.
Even better, use design software with a geographic information system (GIS) feature built in. That will allow you to see images ten times more clearly than on Google, and the feature includes four angled views of the property. It also includes terrain data so you can get a sense of elevations.
After Chris Heiler, founder and president of Landscape Leadership, pre-qualified a prospect, he would even do drive-bys of the property or walk around it himself a few days before the initial meeting. He says he wanted to get familiar with the setting and get the ideas flowing before he got the homeowner's input.
If you take his approach, make sure the potential clients are already pre-qualified, or you're wasting your time. Also, you will need to let the prospect know you'll be visiting the site. You don't want them looking out their window and seeing you walk around their space unexpectedly.
By familiarizing yourself with the property beforehand, you'll feel more prepared and cut back on your stress — which can help you close the deal.
3. Outsource Some Design Tasks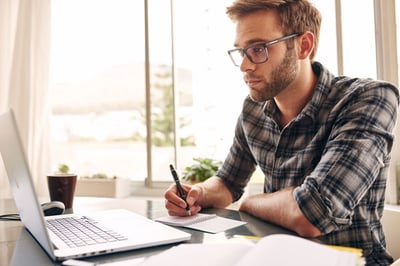 Your time is one of the most important things you have, and there never seems to be enough of it. To help you focus on the most critical tasks, outsourcing certain things can be beneficial.
For example, you can assign design and drafting tasks to interns or college students — specifically from you local Landscape Architecture student pool — and you can also hire freelancers to work with color rendering and other graphics.
Outsource the tasks others can do better and faster than you, Heiler says. If you have a basic process you can replicate over and over — like putting together a basemap for a property — outsource the work to someone else.
Save the creative work and problem solving for yourself: That's what your clients are hiring you to do.
4. Think Big
It's important to see the whole picture when it comes to the elements of the landscape design process.
Don't let the client get lost in details of the project in the beginning. Instead, have them look at the area as a whole to make sure they are happy with the overall design and the way it flows.
Once they are happy with the basic components, you can then move on to the the finer details.
5. Bring the Wow Factor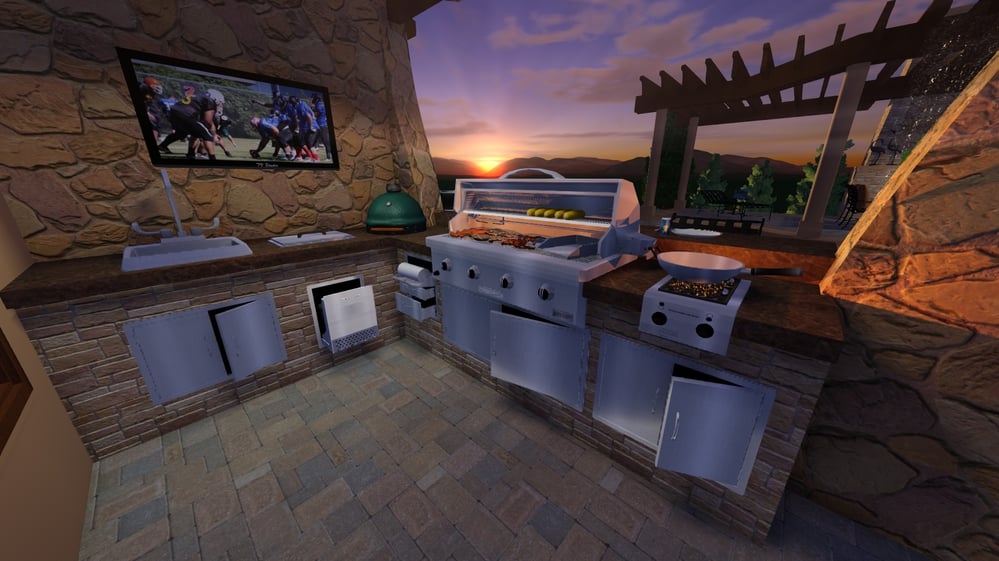 Consumers are increasingly tech-savvy and expect you to be, too. They want to experience their redesigned spaces digitally from different views and angles, instead of staring at them on a flat 2D rendering.
To meet and exceed their expectations, impress prospects during the landscape design process by using 3D landscape design software like VizTerra.
Beyond the customer reaction, using 3D software also helps you create the designs quicker than drawing them out. Plus, if the client has changes to the design, you can make them right on the spot — saving you more time.
To help your landscape design process go smoothly and close more deals, make sure you remember these five elements.