Outdoor living projects are the second largest investment most homeowners will ever make, next to the house itself. Perhaps your client is finally going to be able to realize their longstanding dream of building the perfect pool for their dream home. Or perhaps they're asking you to design for them the perfect landscaping for their family to enjoy in their first new home.
While homeowners might be willing to take risks on easily changed and updated accessories, consistently, surveyed homeowners pinpoint getting rid of "outdated design" or "outdated finishes" as one of the main reasons for undertaking renovation projects — an important issue both indoors and out.
The latest AIA Home Designs Trends Survey is clear: in 2016, the "emphasis on outdoor improvements continues, topped by outdoor living space."
This is also true for Canadian homeowners: recent surveys show Canadian homeowners "are focused on outdoor projects," with 42% focusing on landscaping projects in 2016, up from 25% in 2015.
Aim at these seven strong, proven landscaping trends, and you'll give your clients exactly what they want:
---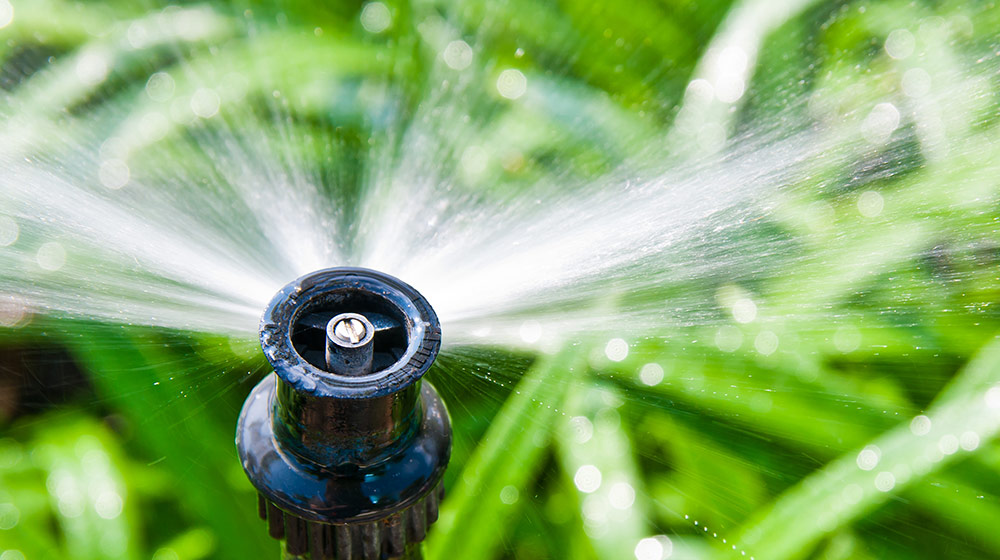 1. Save Water
The number one trend landscape architects projected for 2016: rainwater and graywater harvesting. According to the American Society of Landscape Architects' 2016 survey, fully 88% anticipated rainwater harvesting to be one of the top landscaping trend demands from clients, reflecting "a growing consumer demand for beautiful residential landscapes that also save water."
Water conservation made the top ten landscaping industry trends list twice more, with 85% of landscape architects also identifying a strong client demand for drought-tolerant plants, and 72% ranking water-efficient irrigation high on clients' priority lists.
In fact, a recent survey of homeowners undertaking outdoor projects found that one third of respondents named drainage as their top challenge, with twenty percent already choosing to add "rainwater harvesting equipment" to their projects.
The top three reasons homeowners want to harvest rainwater:
70% "Reduce environmental impact of home/garden"
48% "Reduce runoff, erosion, or flooding"
40% "Reduce water bills"
From improved drainage to reduced runoff, permeable pavers to rain gardens, "green infrastructure solutions" are what clients want from their designers.

---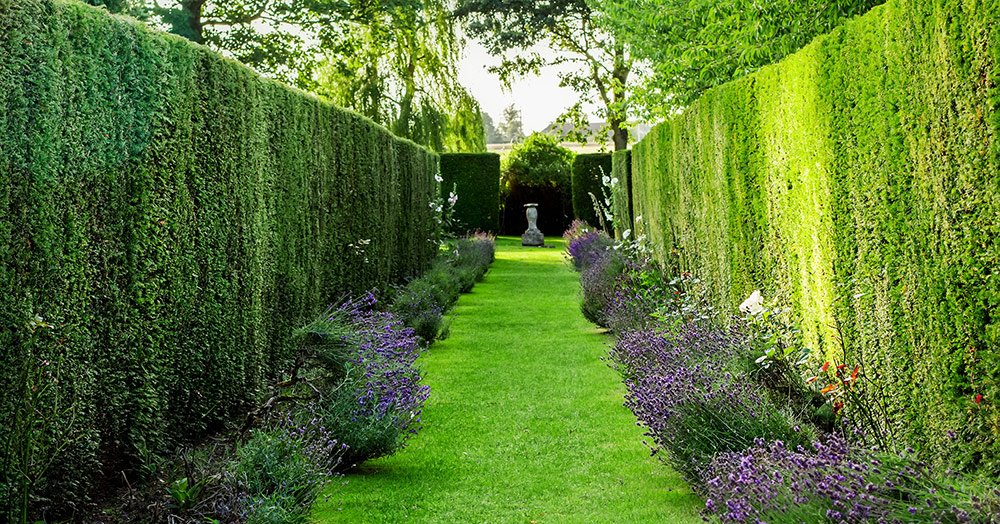 2. Increase Privacy
Whether concerned about nosy neighbors or simply trying to carve out a quiet retreat — homeowners want privacy.
How much so?
"Lack of privacy" was one of the top three reasons cited by homeowners planning outdoor living projects, and "easy to have privacy in" was one of the top four most important functions that homeowners valued in an outdoor project.
Giving your clients more privacy involves more than choosing the right fences and borders, which 34% of homeowners say they want.
It also means finding innovative ways to meet the challenge of one of the top landscaping trends identified by the National Association of Landscape Professionals: customized spaces, with "separate areas designated for yoga, for crafts and, of course, for the family dog."
According to the American Society of Landscape Architects' 2016 survey, homeowners want more than just outdoor dining areas and pergolas. They also want personal spaces, including "bedrooms/sleeping spaces" as well as "showers/baths." And they want their gardens to be customized to match their own personal interests:
Rain gardens
Rooftop gardens
Food/vegetable gardens
Plant walls/vertical gardens
---
3. Remember the Family Dog
More than half of American households have a pet — almost 40% have a dog, and 30% have a cat.
Those pets aren't just incidental — for many, the family pet is an important part of the family. So much so that many homeowners are even more interested in making outdoor improvements for their pets to enjoy than for their kids: 42% vs. 33%, research found.
On the list of what those 42% of outdoor renovators especially want:
Space for their dogs to run and play
Paths their cats can explore
"Toxin-free plants"
Preventing their pets from digging up those toxin-free plants also ranks high on the list, along with making sure pets have a good source of fresh, clean water.


Impress your clients by featuring their beloved family pet in your next design.

With your 3D design software library, you can go beyond showing your client how you've incorporated their pet's needs into your design and actually include a vividly realistic, fully interactive pet in your design. You can even link to the SketchUp Warehouse with Vip3D and choose a customized pet that looks just like your client's own cat or dog — they'll appreciate being able to see just how their own dog will love the space to run or how their cat will be able to explore.
---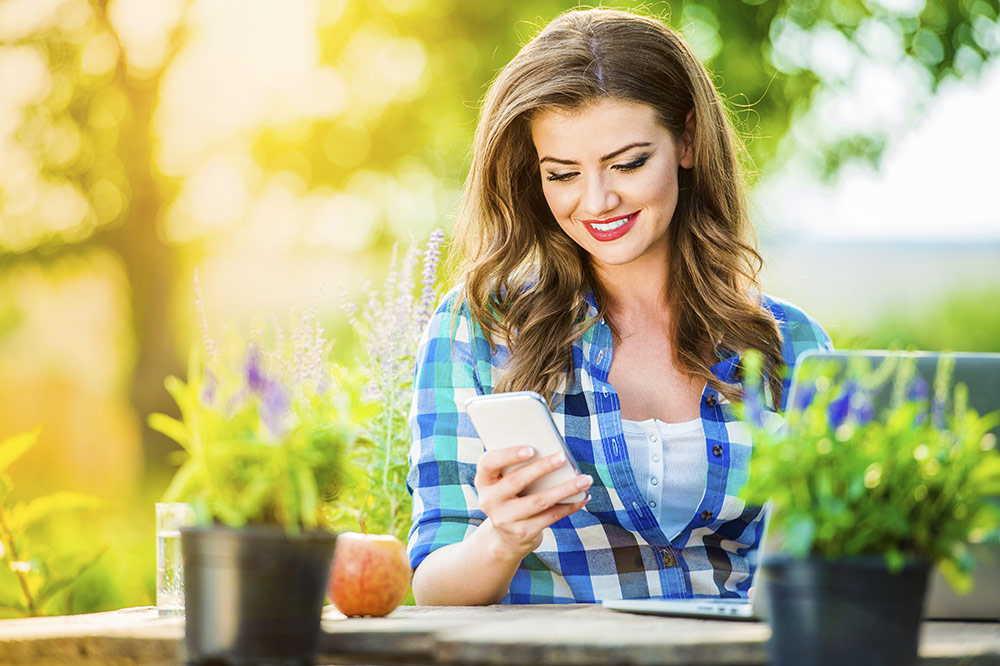 4. Keep it Easy to Maintain
Much as clients appreciate unique custom features and special personalized details, they also want spaces that are easy for them to maintain.
In fact, of the surveyed homeowners, fully 80% prioritized "easy to maintain" on the list of functions they most valued in the latest landscaping industry trends. Nearly half identified spaces that were "easy for the entire family to work, play, and/or be in" as especially valuable.
Similarly, the recent survey of landscape architects found that 85% saw "low-maintenance landscapes" as one of the top five project types high in demand.
In 2016, "low maintenance" projects often involve high-tech solutions. For outdoor living spaces, high-tech upgrades aren't confined to outdoor televisions or gourmet kitchens.
Now, many homeowners are interested in benefiting outdoors from the same type of interconnected devices they use inside the home — devices that go beyond "smart" lighting that reduces energy costs, for example, and into devices that can operate without requiring the homeowner's constant attention. Smart sprinklers, for example, by "monitoring the optimal levels of hydration," help save water.
Plant sensors can do the same for individual plans — and can be managed via smartphone app.
---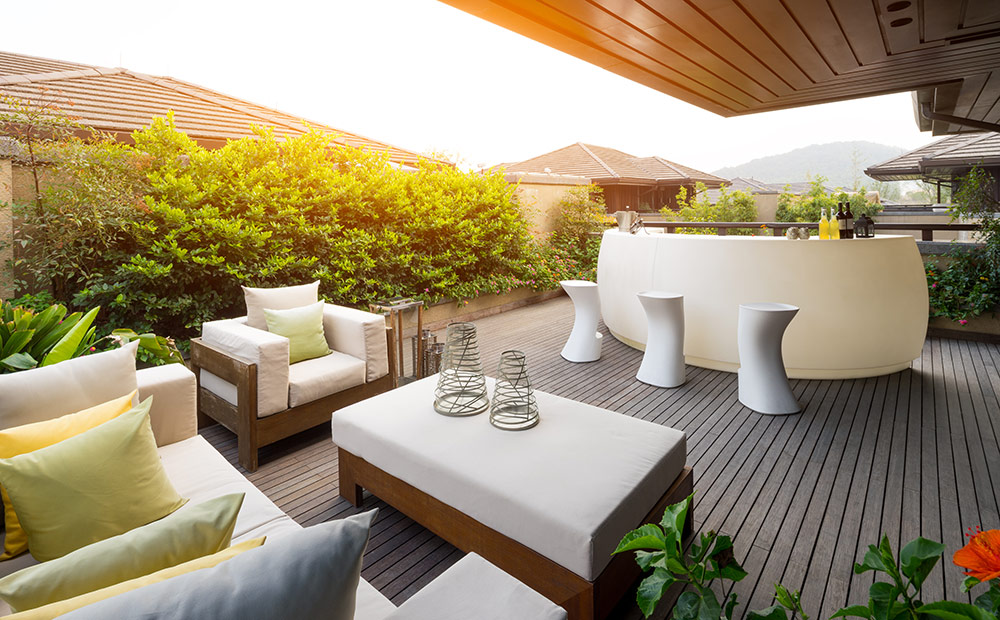 5. Complement the House
Easy maintenance, of course, doesn't require high-tech upgrades or strictly utilitarian designs.
Research shows that homeowners want outdoor living spaces that are both beautiful and functional, as easy to enjoy as they are to maintain.
For many, that means an outdoor living space that complements their home.
In fact, while nearly half of homeowners ranked "complements my home's style" as one of the "most valued aspects of outdoor design," 43% also valued a space that was "stylish and beautiful," and one-fifth said they wanted an outdoor living space that "reflects who I am."
Those numbers become even more significant when compared to the just six percent who wanted their outdoor living space to "integrate with [their] neighborhood."
Clients who value style and beauty want to experience the best of what expert landscaper designers can create for them: "the power of design to turn ordinary characteristics into extraordinary experiences."
For some clients, a project that complements their home might mean finding custom ways to create an innovative outdoor living space that will match the ultra-luxurious style of their homes. Taking the design to the next level might include incorporating new high-tech outdoor smart devices that will work with the connected smart devices the client already uses indoors: "high-end buyers want to walk in the door and control everything in the house — or do it from their phone before they even get home."
Whether or not your client wants to embrace connected smart devices in their outdoor living space, the lasting trend to merge the indoors with the outdoors means that many of the same features clients enjoy in their homes are ones they also want to see outdoors. That includes everything from open kitchens to outdoor theaters, decorative water features to private areas perfect for relaxing.
---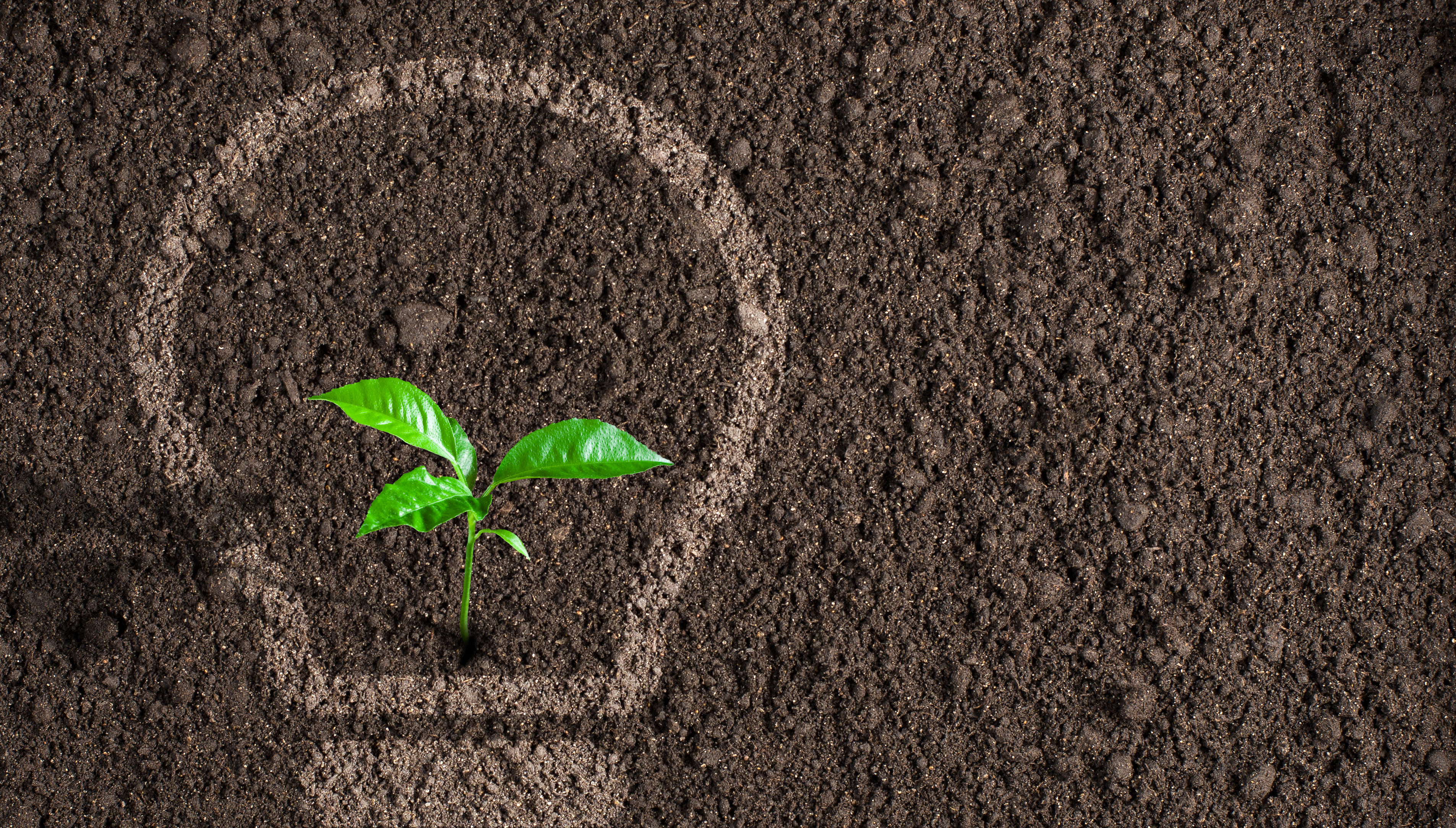 6. Make it Sustainable
Even when a homeowner is interested in green or sustainable options, the importance of suiting the design to their home stays high on most clients' priority lists.
Options like rainwater harvesting and drought-tolerant plants are only part of the story, when it comes to sustainability.
Whether your client wants to save the planet or save on their water bill, today's sustainable, green products make it possible to help achieve both goals.
In fact, while nearly 90% of surveyed consumers "do what they can to live an environmentally friendly lifestyle," around 80% see environmentally friendly products as "more expensive than non-green products." What motivates consumers to buy those green products? "If a cost savings were involved," 60% will go green.
Although some homeowners remain strongly committed to sustainability — fitting into what researchers describe as the "very dark green segment that will do everything it needs to to be green, and cost is no issue" — most clients want to see practical benefits as well as altruistic ones.
Achieving those practical benefits is possible with many products and features trending with consumers today: permeable pavers that reduce runoff, upgraded composting systems that encourage organic gardening, and landscaping choices that attract butterflies and bees are just some of the latest landscaping industry trends.
In places like California, rain barrels, far more popular than cisterns or tanks, are chosen by homeowners undertaking outdoor projects — 70% of whom rank "reduce environmental impact of home/garden" high on their list of reasons for choosing to harvest rainwater.
---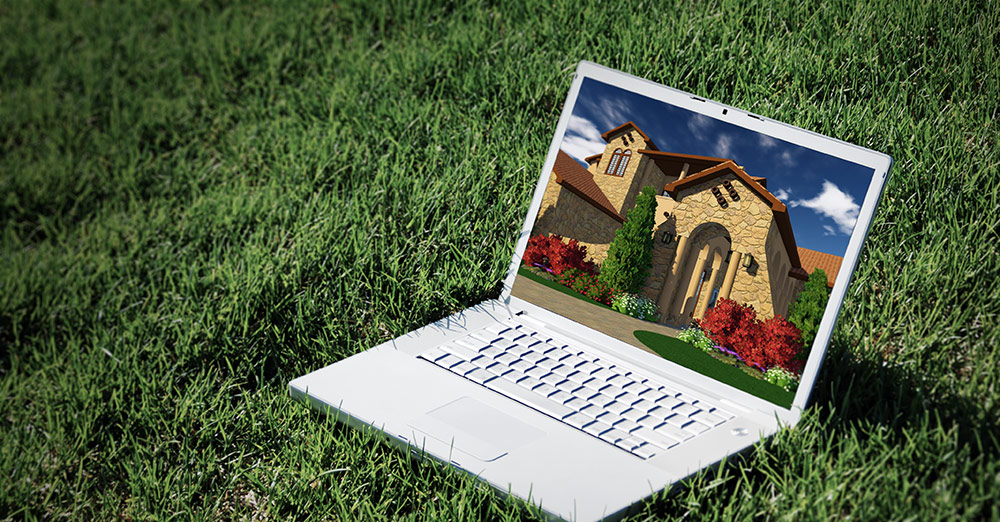 7. Customize It
From rain barrels to smart devices, the products and features that clients want can vary significantly. Whether that means giving pet owners pet-safe plants or opting to offer drought-afflicted homeowners options to completely remove or replant an existing lawn, successful designers use today's trends as a springboard to start a conversation with their clients about what they want to achieve in their own outdoor living space.
One of the easiest ways to show clients how the design you're creating for them will meet their needs is to reveal the details in a personalized, interactive 3D presentation. Including the family pet, revealing the differences in runoff reduction between different types of pavers, and even making real-time changes to show how different configurations can help save on materials — with the right 3D design software, you can create the perfect outdoor living design for your clients.