Summer often inspires homeowners to start thinking about building a pool of their own — one that will be the perfect summer oasis, the ideal way to stay cool and make even the hottest days of summer enjoyable.
Sometimes, however, building a pool can seem like a dream for the future, rather than an immediately possible reality.
Perhaps a homeowner has heard cautionary tales about the expense of maintaining a pool, or maybe they just can't imagine the pool of their dreams actually fitting into their own yard's challenging terrain.
When starting to think about building a pool, the first big question that many homeowners ask is, will building a swimming pool really increase the value of my house?
For many, the answer is yes.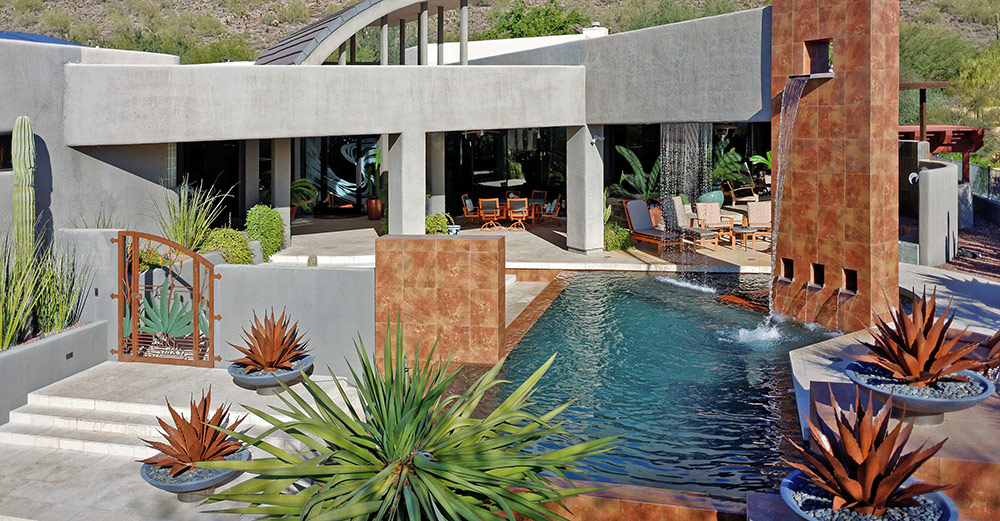 Location, Location, Location
Where the summers are long and hot, pools aren't just popular — they're practically a necessity.
So much so, in fact, that many realtors share with their clients this important research: if "most of your neighbors have pools," then "not having a pool might make your home harder to sell."
That's because pools are such a familiar sight, in hot climates, that they're nearly ubiquitous in many neighborhoods.
Across the country, not only are many homeowners building and renovating pools. They're building those pools to be a vital part of their complete outdoor living space.
---
Where Pools Reign Supreme
Across the US, there are more than 5 million residential in-ground pools — plus another 3.5 million above-ground pools.
While it might seem obvious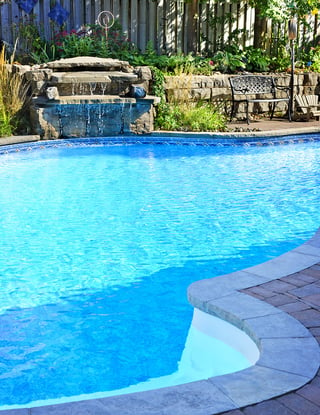 that many of those pools are located in California and Florida — the Golden State and the Sunshine State — the top ten states where pools are the most popular include many cold-weather states, from New York to Ohio, Illinois to Pennsylvania.
One reason why this is true: homeowners see the best return on their investment when they don't just build a pool by itself, but when they and their designer consider how to incorporate the pool and make the most their entire outdoor living space, including features and details that make the backyard enjoyable all year.
---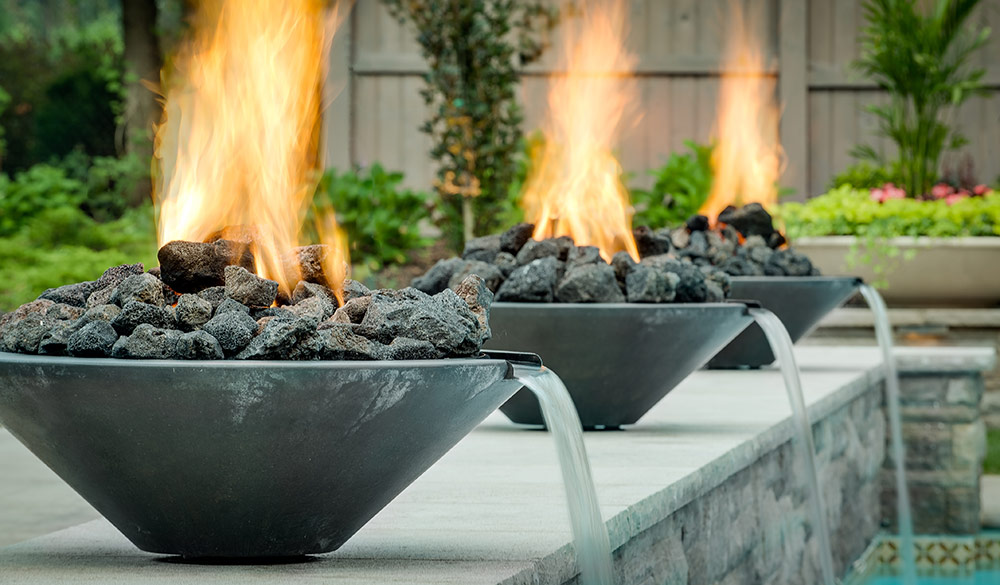 What Makes a Pool a Good Investment?
According to research, one of the top factors to consider when building a pool is how to make sure the rest of the outdoor living space is equally enjoyable.
Three questions worth asking:
How common are pools in the neighborhood?.
How warm is the climate?.
Is the lot "big enough to accommodate a pool and still have some yard left over for play or gardening"?
If so, a swimming pool is more than just a great way to make the outdoor living space more usable and enjoyable. With research showing that "in-ground pools will usually return 50% of their original cost when the home is sold," "appraisers reflect that a pool will add between 10 and 30 percent to the home's resale value."
Depending on the region, studies have also found that a swimming pool is a great way to see, at least, a 7% increase in home value:
---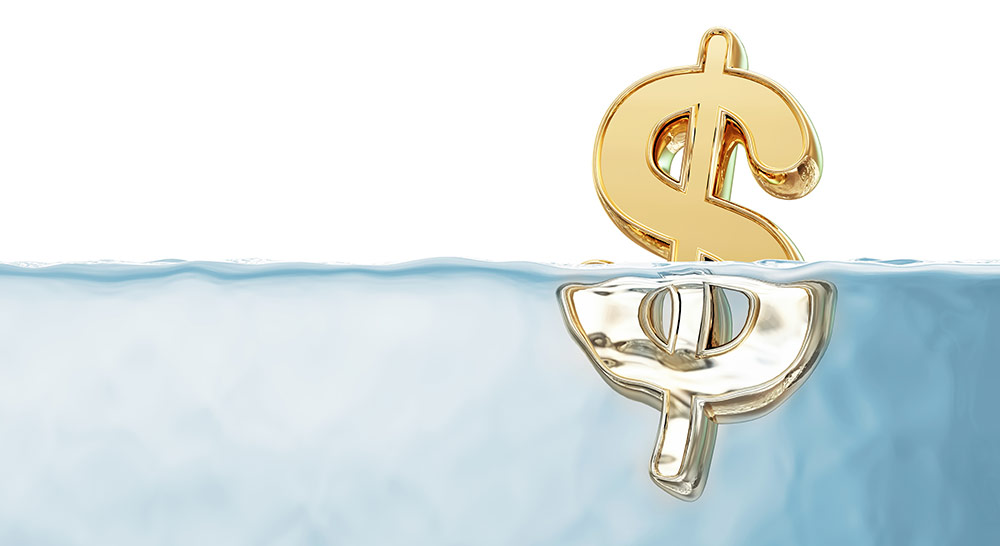 Just How Much is a Pool Worth?
Residential swimming pools became increasingly popular as technology advanced quickly during the twentieth century. From gunite that made custom pools affordable to chlorination that made sterilization possible, pools became not just more affordable but also increasingly easier to customize, faster to clean, and simpler to maintain.
But affordability isn't the only reason why pools have become a familiar feature of suburban and urban backyards alike.
Those tangible benefits — pools that are safe, clean, and customized to be a perfect fit to complement the home's outdoor living space — are only half the story.
The intangible benefits matter just as much as — and often far more than — the tangibles. And what makes a pool satisfying is often intangible: it's not simply that the pool is a beautifully designed work of art, or that it has incorporated the most up-to-date technological innovations. It's that it's a fantastic place for the kids to play as they grow up and for the family to gather with friends and neighbors. It's that it's a beautiful focal point, creating a gorgeous backyard that transforms the house into a home.
How to identify which intangible benefits are the most important?
Consider which benefits resonate the most:
Functional: Does the pool create a great focal point in the yard, help to keep the kids entertained, encourage the family to enjoy the outdoors, and serve as a great way to get more exercise?
Social: Will it be a great way to welcome friends and family, host parties, and create a warm, inviting space?
Symbolic: Does it suit the family's taste, style, and goals?
Recreational: Will the pool create the perfect custom outdoor living space the family wants to enjoy?
---
How to Build the Ideal Pool
The most valuable benefits of a pool — tangible and intangible alike — are significantly and measurably improved by making sure the design and planning are done correctly.
In fact, in a recent study of homeowners planning and completing renovation projects, Houzz found that the vast majority chose to undertake renovation projects with the assistance of a professional: "more than four in five homeowners renovated their homes with professional help in 2015."
For more than half, one of the "most valued contributions during renovations" was getting a designer's help with "finding the right products and materials."
That professional help, for many homeowners, includes more than ensuring "a quality result." Many homeowners report that they rely on professional designers to help them define and integrate their style in their project — even, sometimes, by helping them "[find] common ground with [their] spouse/partner."
That trust benefits renovators. Many homeowners who choose to renovate say that instead of buying the "perfect" finished home elsewhere, they stay in their current homes and renovate. One reason is because they want "a personalized home that fits [their] vision," with exactly the right personalized features and materials.
By turning to professional designers, 45% of homeowners make the decision to increase their budgets to include "more upscale products and materials" — relying on their professional designer to help them choose the right products and deliver high-quality, personalized results.
---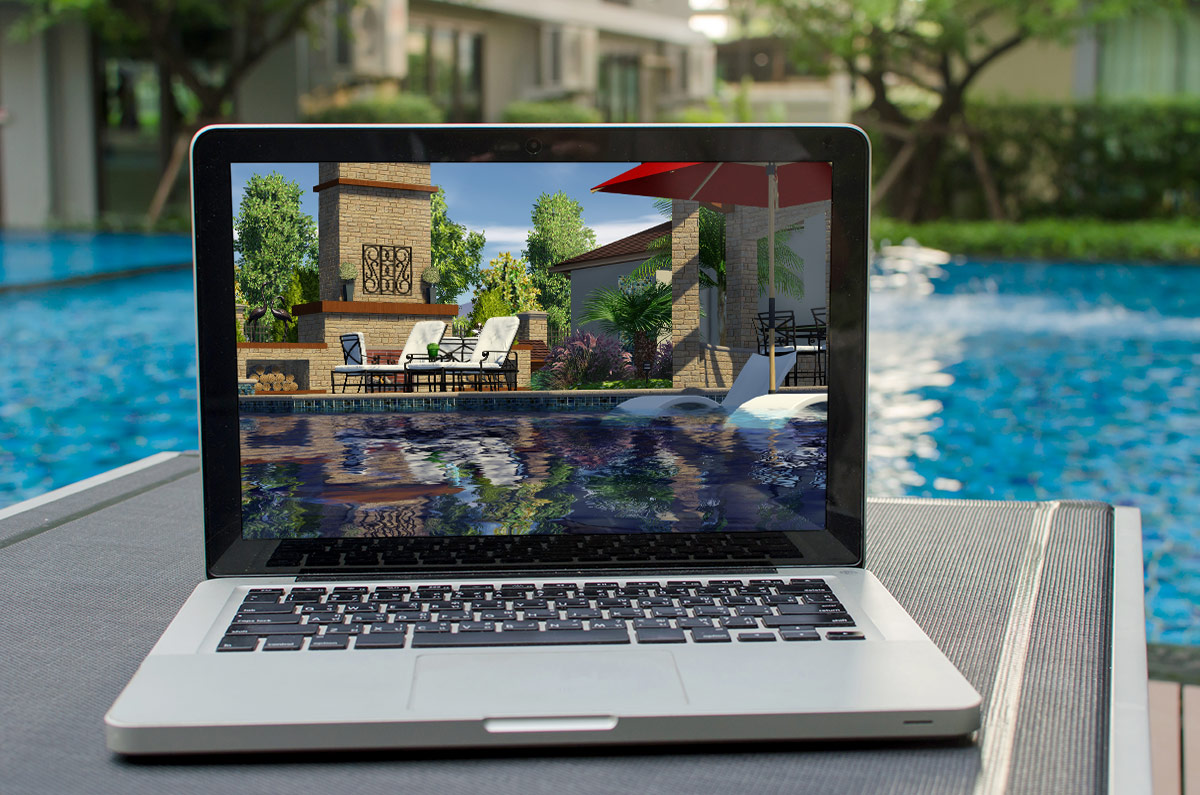 Achieving Real Results
For homeowners who choose to renovate, the most popular projects are ones that improve the full outdoor living potential: beyond the pool, they include the beds and borders, the lawn, the patio, and the deck, with lighting and irrigation also popular improvements.
In fact, decks rank as one of the top eight best home improvement projects. Even features that a homeowner might not immediately consider renovating can help to create the best return on investment: new garage doors, for example, also make the list of top projects. Including a new garage door as part of the hardscaping upgrades means homeowners "might get back almost 90% of that cost at resale."
That's where 3D design software comes in: from the initial sketch to the build-ready construction plans, Pool Studio makes it easy to design the ideal pool for the outdoor space, complete with all of the details that homeowners rely on professional designers to help them choose. With the most detailed 3D library from the most popular vendors and manufacturers, plus Smart Data calculations that enable designers to show instantly how adding a pergola or changing the shape of a deck will affect the final results, Pool Studio helps designers create stunning projects for homeowners.
Take a look at how designers are using 3D designs to create spectacular results for their clients, and design your next project with Pool Studio to help increase the value of your homeowner's investment.