Every week, we talk to hundreds of successful swimming pool designers and landscape designers. And from those conversations, we've picked up on an interesting pattern: The successful designers who consistently land large contracts — and make their clients happy — share some remarkably similar habits.
Curious?
If you're a pool, landscape, garden or outdoor living designer, read on to find out whether anything our list of successful habits rings a bell for you.
1. They Involve Their Customers From Day One
Clients are more likely to support and buy into designs they understand. So great designers don't tell their clients what they want, or even ask them what they want. They ask them how they live their lives.
How much time do they spend outdoors? What would they like to see their children be able to do in the yard? Do they invite neighbors over? How did they pick the color of their home? What do they like (and not like) about the style of their home? And then they use the answers to those questions as a springboard to design a personalized experience their customers love.
Successful designers know the importance of helping clients feel not just that they were understood, but also like they had a hand in the project, making it really their own.
2. They Know The Software They Use Inside and Out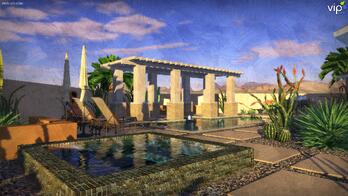 In the words of Ferris Bueller, life moves pretty fast. What distinguishes great designers is that they take the time to look around so they don't miss out on what's new (and we'd even say pretty exciting) in the industry.
Highly effective pool and professional landscape designers stay current and relevant by learning about the professional landscape design software they're using to create experiences for their customers.
And if they get nervous when a customer asks to see changes live in their 3D pool or landscape design software, or if they hesitate to add interesting elements to a project because they're not sure how to design them, they go back to the office and take extra time to make the most of the software they've selected.
Keeping abreast of software updates and staying ahead of what's new means is crucial. Successful designers use their 3D professional design software to help them be the expert their customers need.
3. They Establish the Story
Some landscape or pool designers create a 3D professional outdoor living design and then drop the ball when it comes to selling it: "Uhh, here's your pool, there is the outdoor kitchen, there's a water feature…"
That's not what effective designers do. Successful and professional landscape designers know they need to create a story for their clients — no matter how small or large the design — and share it when presenting and selling their ideas.
They take what they learned from their clients (see habit #1), and then they tell a story to show how their design is right for their client's lifestyle as they guide them through the 3D tour of their new outdoor living space.
What might seem obvious to a designer might not be so obvious to a homeowner. Did they solve a big problem in an innovative way? Or did they remember that their client's dog loves to play in the pool?
Then they make sure their customer understands the value of their design (maybe they point out the extended step in the pool for the dog) as they build an experience, not just a design.
4. They Set Clear Expectations
Just telling a story isn't enough for the most effective designers. They set expectations so that their clients don't just see the amazing, showstopping features of their future outdoor living space. Their clients understand the full value of their designs.
Designers who make their clients feel confident about their designs make sure that they explain why high-quality work and materials are what set the design apart and truly give the client the results they want.
Being clear about how the quality of the work and the materials will transform the space is how they encourage their clients to buy into their proposals, their timeline, and their price point.
5. They Have Partners Who Help Them Serve Client Needs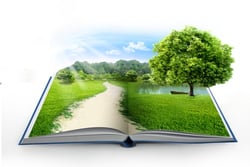 Successful designers are a one-stop shop for all things outdoor living. Even if a great designer specializes in just one particular area, they still develop relationships with the contractors who help them make sure they can build, install, or deliver anything their clients need.
They know clients don't want to deal with multiple designers or contractors or companies. So highly effective designers also act as trusted advisers whose clients rely on their expertise — and who are willing to pay for that expertise because they can see the results are worth it.
6. They Are Constantly Learning
Workshops, trade shows, industry events. Good designers never know when something they read or watch might inspire their next great design. Taking the time to keep up with what's new is a strategy that keeps the best designers at the top of their market.
And what keeps successful designers' skills fresh is learning about what's going on in the industry, staying current with pool and landscape design software releases, and even checking in to discover the interesting things their fellow designers are doing.
7. They Share their Designs With Everyone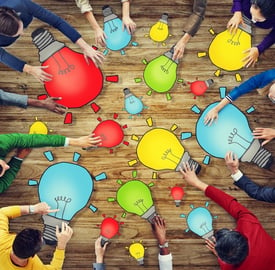 Designers who hoard their knowledge, and refuse to share their super secret designs or techniques, simply aren't as effective as designers who are open to sharing.
Outdoor living designers who share designs and ideas are the ones who become the industry experts — the ones most likely to be chosen by clients.
Effective designers are industry experts shaping their field, challenging one another to keep on improving. Sharing ideas on blogs or on social media accounts or networking events is how successful designers make a statement about the industry, and their place in it.