Each stage of the design process calls for a different landscape design tool. To find qualified leads, you need a solid sales process. When it comes to closing a deal during a presentation, you'll need a stunning design.
But in between those, you'll need to measure property sizes so you can create accurate designs. And that's when you'll need measurement tools.
You want your designs to be exact, so there's no room for error when you are collecting the site's measurements. Make sure you choose the landscape design tools that will help you get the job done.
Here are seven landscape design tools used for measuring properties.
Aerial Imagery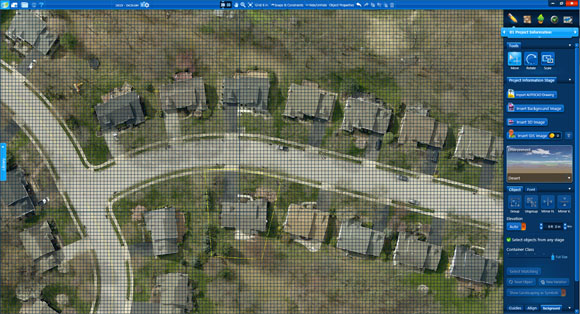 You can get the property's measurements without ever leaving your desk by using GIS surveyed terrain data.
Using your landscape design software, you can calculate square footage, measure the perimeter and assess the outdoor living space with image detail down to 3 inches per pixel by using GIS.
To get an aerial image and access the GIS data, type in your client's address and pull five high-resolution images of the property. The software will then model the surrounding terrain.
Not only will this calculate the measurements you need, but it will also help you spot any potential project limitations.
Plus, GIS images will also be a higher resolution than free satellite images. The high-resolution GIS images are at 3 inches per pixel — instead of 12 to 20 inches per pixel like with free satellite images: That means you can generate accurate terrain data and trace precise measurements.
You can also use Google Earth Pro for free to import vector images files to map GIS data. There are features that compute distances and areas using Google Earth's measurement tools, as well.
Some landscape designers — like Scott Cohen, owner of Green Scene Landscaping and Pools in Chatsworth, Calif. — are taking aerial images to an even higher level.
Cohen uses quad-rotor drones with attached GoPro cameras and gimbals to get measurements, as well as before-and-after photos for his clients. He only goes about 50 feet high to get the shots.
He also uses a point-of-view screen, which is about the size of an iPhone, to see what the drone is filming in real time. It's not only been a useful tool for designs, but it also helps set his services apart from the competition. Drones cost a few thousand, so it's important the operator has experience operating them to avoid crashes and damage.
GPS
You can incorporate GPS throughout your business as a way to track your equipment and trucks, as well as measure properties.
You can walk the property with a GPS receiver from companies like Trimble or Garmin to collect the site information you need to create measurements. You'll also need GPS software, like ExpertGPS or Maptitude, that can read the data.
Before using a GPS receiver on a property, you may need to configure the settings. The exact configuration will depend on the type and model of GPS receive you use, so make sure you read the operation manual carefully.
For the most useful and accurate data, make sure you have a strong GPS signal, sufficient battery power and clear sky.
There are also apps — like Measure Map, Planimeter or GPS Fields Area Measure — that allows you to measure distances, perimeters and areas. The apps uses GPS location services to create the measurements.
Laser Measurement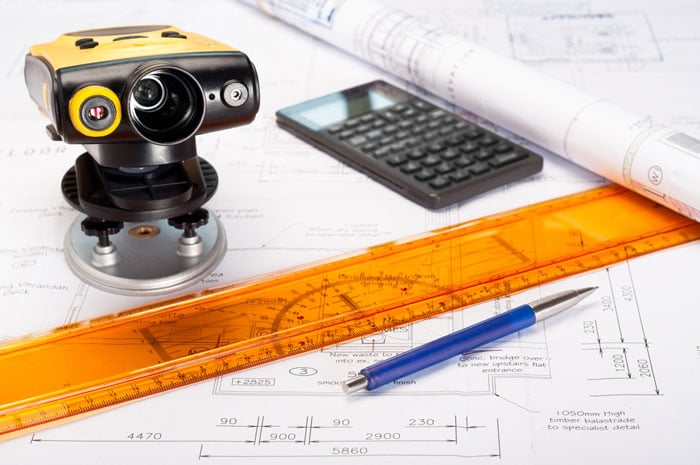 There are a variety of uses for laser measurement technology, including measuring distances, elevation, clearances or remote position with GPS.
Some laser measurment brands are Laser Technology, Bosch, Opti-Logic and Johnson.
You won't be bound to the physical limitations that you might encounter with traditional landscape design tools. You can also import the data to your CAD program for an easy transition to your design.
Laser measurements can be especially helpful with long-range measurements and slopes.
Open-Reel Measuring Tape
For tight areas, using an open-reel measuring tape can be an efficient option. Just make sure to keep a notepad and pen to keep track of the measurement numbers.
This tool can be used for measuring areas like beds or patios. It's also ideal for getting precise data for small areas.
Steel tapes won't stretch as much as fiberglass, so you'll get a more accurate reading with that material.
Measuring Wheel
A measuring wheel tracks the landscape's distance by the number of revolutions it makes.
These wheels do best on smooth surfaces like pavement. They aren't as efficient on rough terrain or areas that could cause bouncing. Those factors can affect the measurement tool's accuracy.
Keep track of any site obstacles or factors that could have affected the accuracy.
Transit Level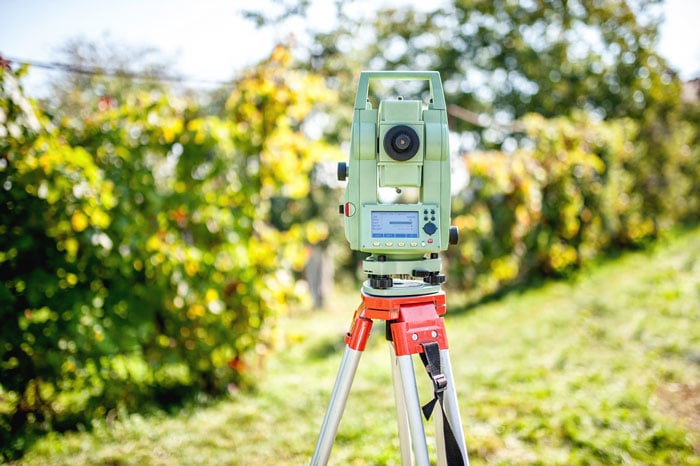 One of the more expensive tools used in landscape design, transit levels is an optical instrument mounted on a tripod with a built-in level.
These levels are efficient with measuring vertical angles. Here are some tips to get the most accurate reading from the transit level.
Make sure the leveling screws are not too tight.

Don't lift the level by the telescope — lift it by the base.

Don't touch the tripod after the transit level is mounted because that can cause problems with the measurements and accuracy.
Outsourcing
Surveyors can provide as-built drawing, topographical data collection, boundary surveying and layout services — taking the guesswork off of you.
Check with your state's surveyors association to find the best one for your business. There are thousands of surveyors nationwide, so it won't be hard to find one. Surveyors can work either independently or with a company.
Once you've got a list, contact local surveyors and see if they can perform the type of work that's needed. You should schedule a meeting to talk over the details and see if they are a good fit. Make sure they are licensed and experienced, and ask them for a quote.
Incorporate Measurements into Designs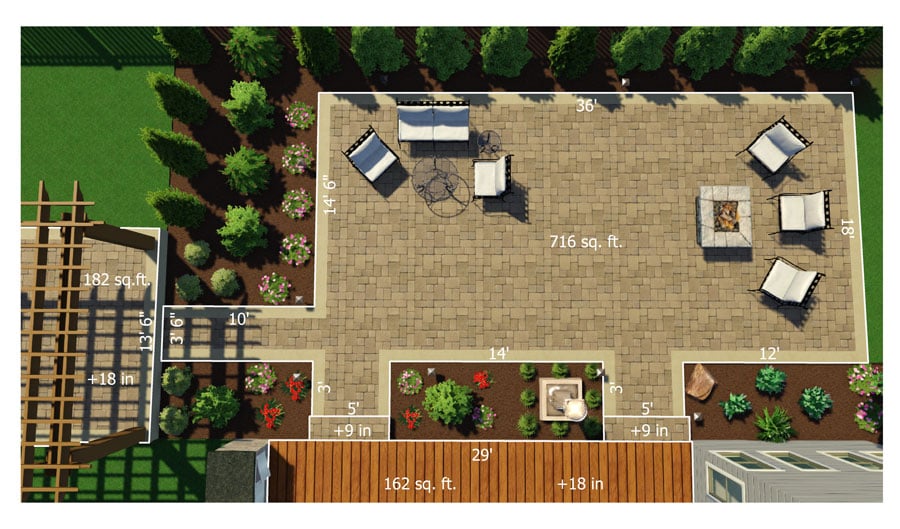 Once you have the property measurements, you can seamlessly transfer them to your 3D landscape design software — if you didn't already use the software to collect the data.
The software can also help you incorporate the measurements once you start working on the design. Vip3D design software gives you instant dimensions: Every time you draw a line in the software, it is precisely calculated and measured. You can also scale the design with just one click.
Try the measurement features of this landscape design tool and more with a free trial of our 3D landscape design software.