Have you ever heard a client say his pool deck is too large? I doubt it.
It's much more likely you've had clients ask for a deck expansion because the space isn't big enough for entertaining, or they underestimated how much space furniture takes up.
Help clients avoid that regret by designing a pool deck that will meet their current and future needs. It's your job to help them understand how much space is needed.
A pool deck can be used for a lot more than lounging and drying off, so it's important you know how your clients plan to use the space when proposing a size.
Here are things you should consider when designing a pool deck.
Space to Sit Down and Relax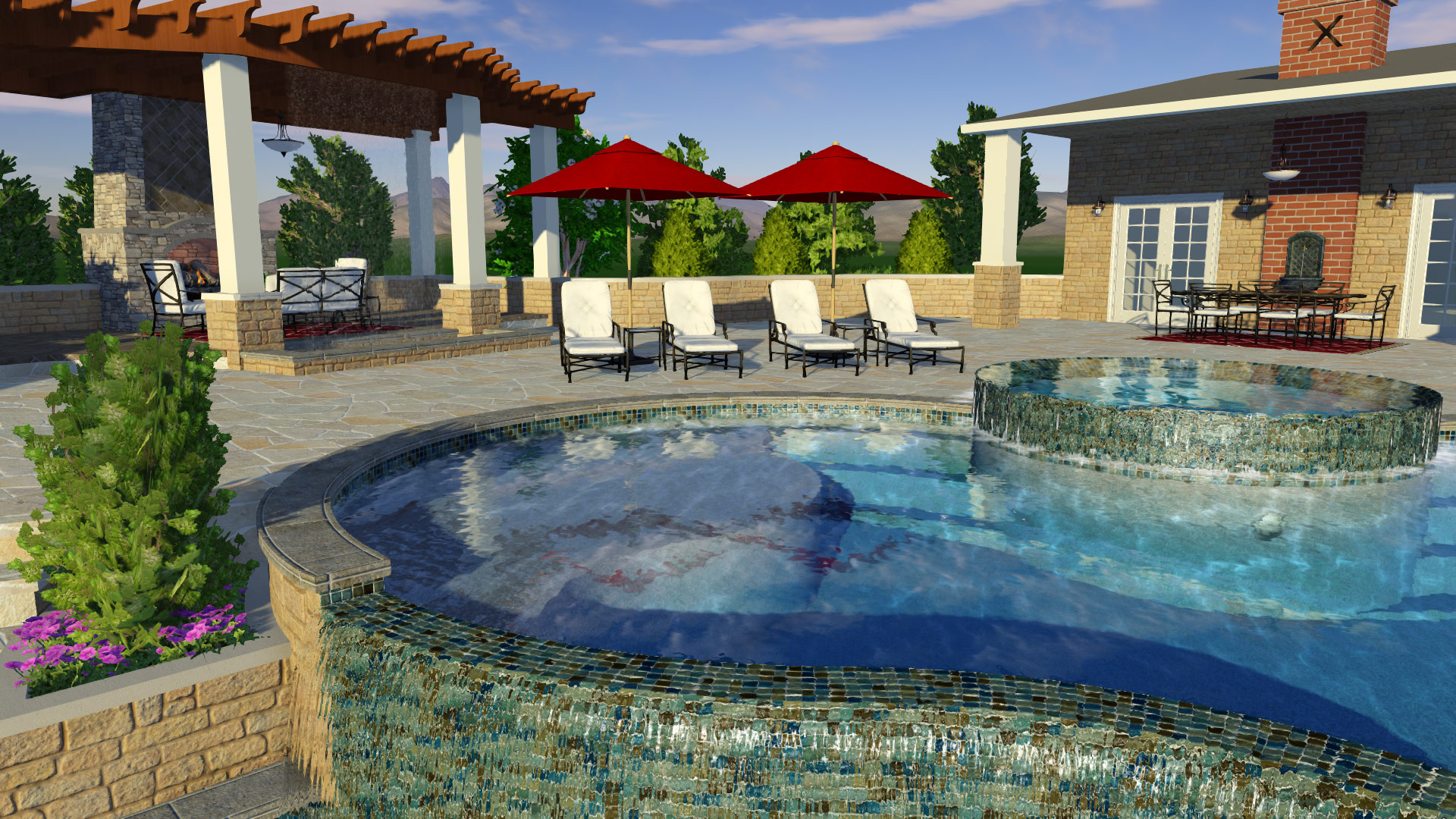 Furniture can complete a pool area, so make sure your design includes room for it. Ask your client how many chairs, tables and other pieces of furniture they want and what size furniture they plan to add.
There needs to be enough space between the furniture and pool so that people have room to walk around them without the risk of falling into the pool. You should create at least 30 inches of space between any patio furniture and the pool's edge, according to River Pools & Spas.
Make sure to include the furniture — like lounge chairs and tables — in the digital pool design. That will help your clients see exactly how much space they will take up and why you recommend a larger deck size.
Plus, adding furniture to your 3D pool design will make it seem more realistic and inviting, helping you close the deal. Use the same pieces or colors they want to incorporate.
Outdoor Eating Area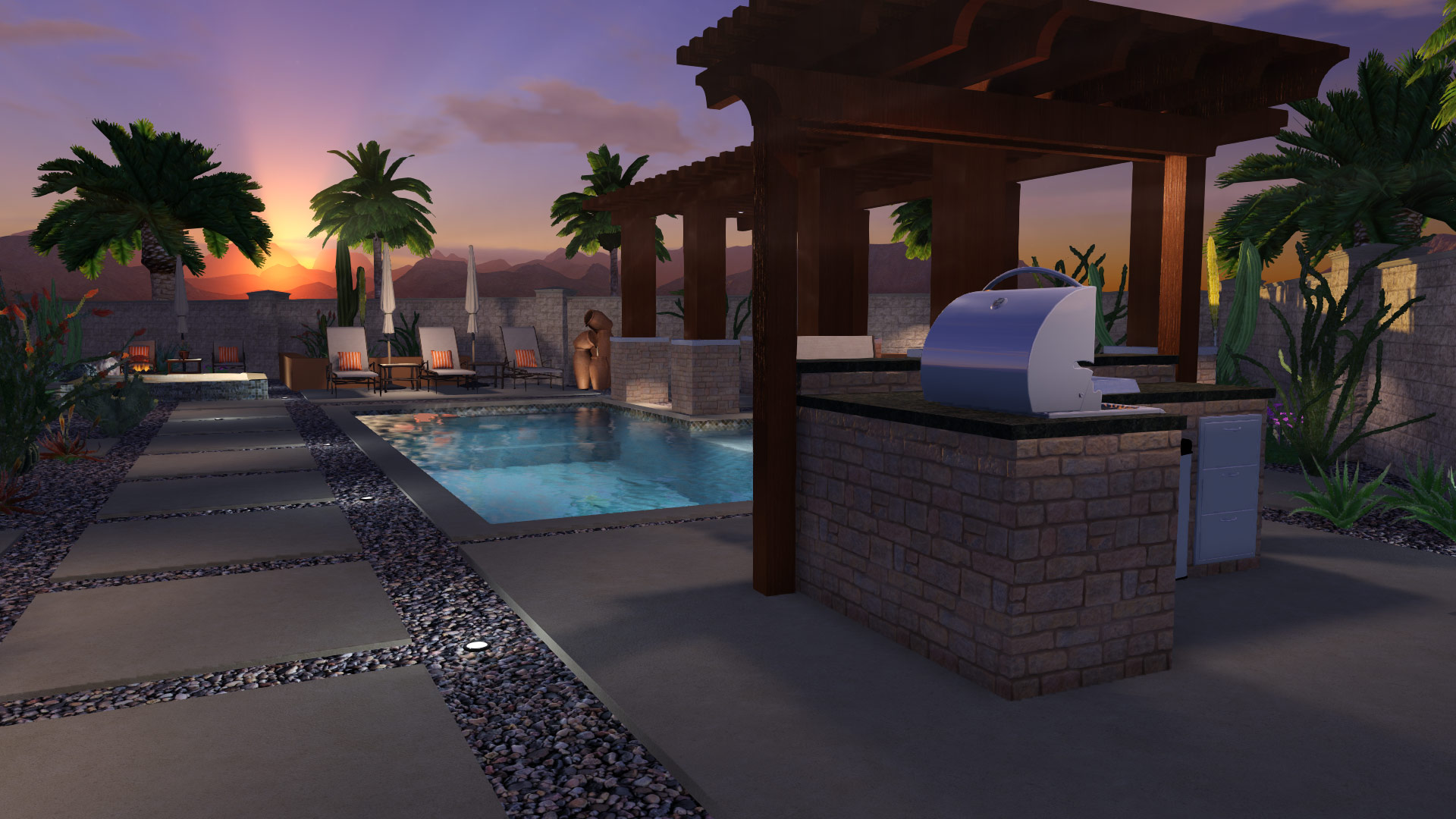 Do your clients plan to grill out on the patio deck? Or, do they want to sit and enjoy some drinks by the pool after a long day?
You'll need more than a thin deck border around the pool if that's the case. Even if your client doesn't mention those requirements, ask them if they plan to eat or cook outside so you can include that space in the square footage.
An outdoor dining area can include a table, chairs, grill and maybe even a pergola. You need enough space for all of these pieces, plus room for your clients and their guests to freely walk around.
For a four-person dining area, you'll need an at least 10-by-10-foot area. The more people they plan to feed and entertain, the larger the space should be. Keep a 30-inch minimum perimeter around the dining area to give people to move around.
Any traffic areas should be at least 3 feet wide at any point.
Remember the Details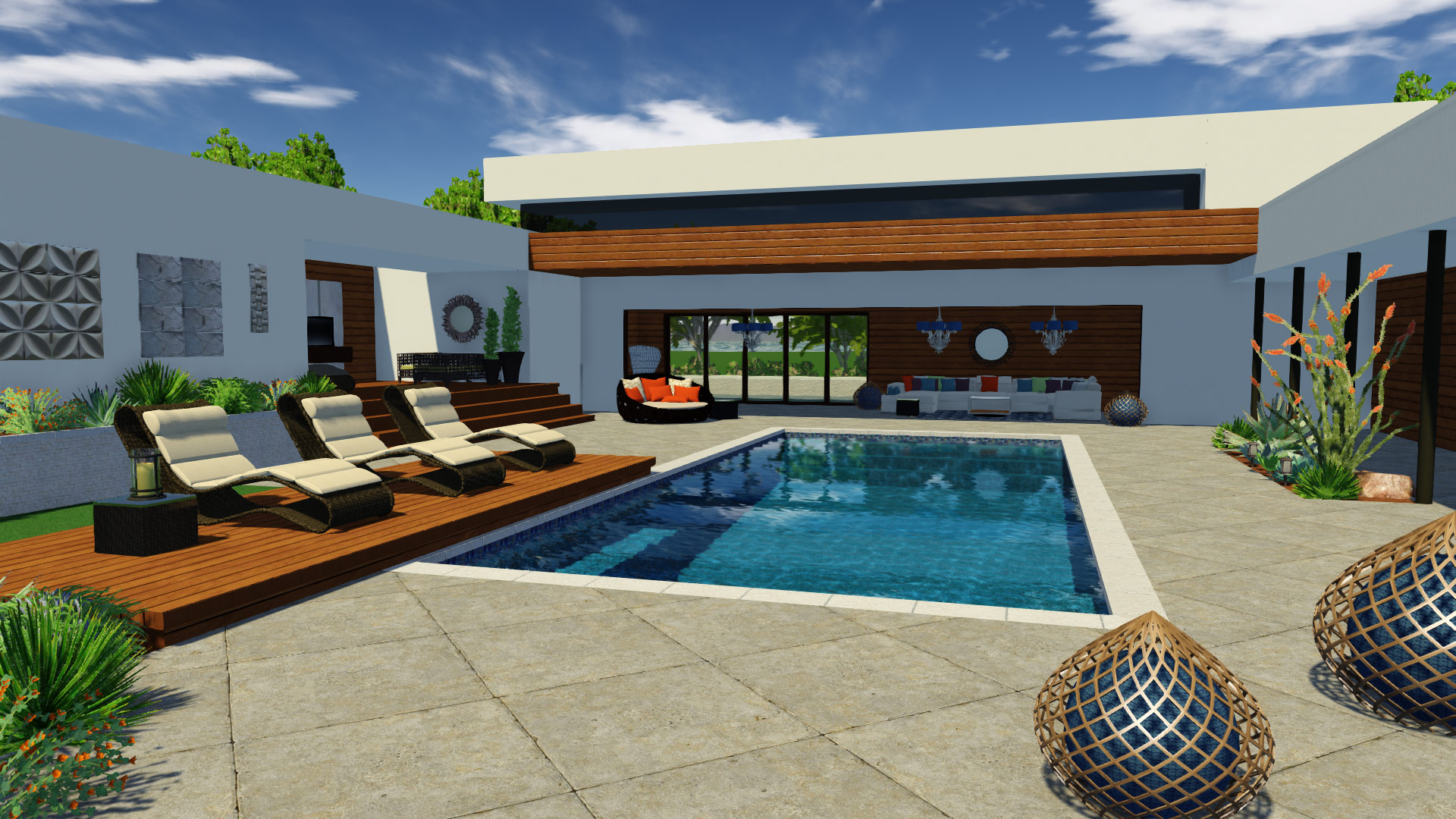 The pool deck needs to give your clients enough space to relax, entertain, dine and anything else they want to do. You need to understand how the client will use the area to make sure your design has a large enough pool deck.
Pool and landscape design software will allow you to create a pool deck to specific measurements, try out different deck shapes and see how the design will fit with the house and any existing structures.
Vip3D design software also gives you the tools to add features like pool lighting, furniture, plants, outdoor kitchen elements and structures like pergolas. Including those will help you truly customize the design for prospects.
See how you can design pool decks and other features by downloading a free trial of the software.