We've all heard it before: "You need to have it in writing."
That's especially true when there are thousands of dollars on the line with a pool installation. You need a contract — or agreement, as I prefer to say — that protects your business and protects the client. It also needs to clearly explain what services you'll perform and when.
Offering your client an agreement that's clear and detailed can make the difference between building their dream pool and ending up in a total nightmare of a project. So make sure you have a solid swimming pool construction contract that includes all nine of these crucial elements.
Swimming Pool Construction Contract Basics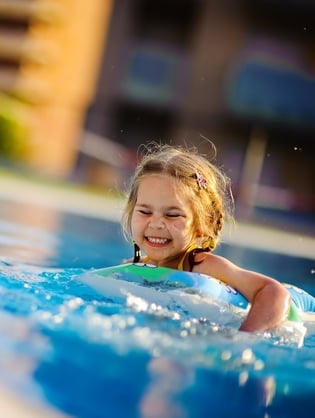 Every agreement, no matter the project, needs to include your name, business address and license number — plus the client's contact information.
You'll also want to provide the client with documentation of your liability insurance and the name of the insurance company.
Description of Services
Beyond the basic elements, explaining everything the project includes is one of the most important sections.
Document the pool's location, its size, shape, specific installation requests and other construction details. You should also attach the plan or drawing, referencing it in the agreement as needed.
Make the agreement as detailed as possible. This will help both you and the customer. A vague agreement can lead to confusion and disagreements, becoming a nightmare for everyone.
Materials Required
You should also include what materials will be used in the pool project. Again, be specific.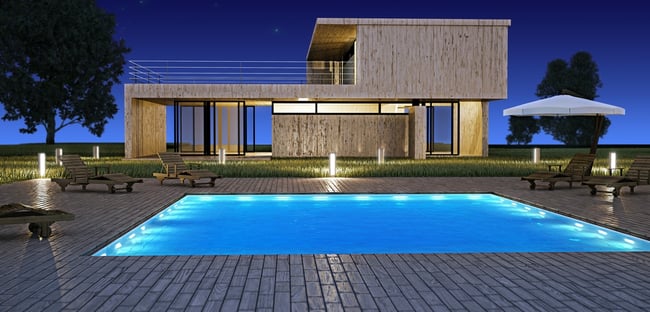 If you're installing a concrete pool shell, for example, list whether it's shotcrete or gunite. And if you're adding a pebble finish, include if it's Pebble Tec or Wet Edge.
Not only will it show the client what all will be installed, but it can also serve as a checklist for the production team.
Project Deadline
It can be difficult, if not impossible, to give a client the exact date the project will be completed. Still, you need to include a time frame for the work.
You should include an approximate start date for when you'll begin working on the project.
Instead of a completion date, note how many working days it will take to finish. For example, explain that the project will take 30 working days.
You'll also need to define a working day in the agreement. So a working day could fall Monday through Friday. With that approach, construction could be done on the weekends, but they wouldn't count as working days.
Unpredictable Weather Conditions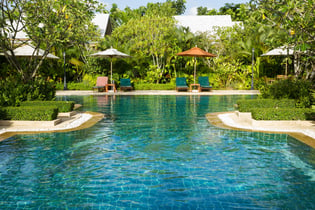 Rain, wind and other extreme weather events can affect your working days. Include information in the agreement about inclement weather. (For example: "A working day with a 50 percent chance of rain doesn't count toward your total allowed working days.")
It's also important to note why you have a condition like this one. You can explain that rain or wind could damage the work. If you're pouring concrete, for example, it could be ruined by the weather.
Payment Terms
You worked hard to reveal your prospect's budget and have spent considerable time establishing how much you'll charge for your services. The next step is to get your payment terms in writing.
Clearly defining the payment terms — and spelling out how any disputes will be resolved — is one of the most important parts of the swimming pool construction contract.
It's a good strategy to make sure that your client understands the contract — sometimes, a client might be eager to just get started, rather than to go over the contract with a fine-tooth comb.
But when you're undertaking an expensive, time-consuming project, you don't want to leave anything up in the air. You don't want to find that your client thought they agreed to a lump-sum price (with everything included under that price) when they actually signed a "cost-plus" contract (where they're responsible for the costs plus a fee).
How you structure the timing of payments and how you'll deal with any problems will depend on where you're located — laws vary considerably by state. One good rule of thumb to keep in mind is that payments need to be tied not to set dates on the calendar but to completed construction phases.
Use of Equipment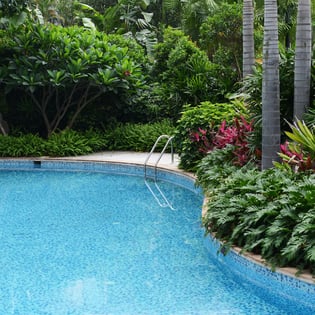 The agreement should also include what equipment you'll be using during the project — from site prep to adding the finishing touches.
In addition to the equipment specs, list on what parts of the property the equipment will be located.
If equipment used during the construction process could damage the property, let the client know and discuss how that damage will be handled and remedied.
Explanation Of Responsibilities
Before digging in at the site, you need to specify who is responsible for different aspects of the project.
For example: Who will replace or restore items such as landscaping or retaining walls that are moved or damaged during construction?
You also need to include who will take on any unexpected costs, which can include hard soil conditions, rocks or groundwater.
Something else you'll want to address in the agreement is who will be in charge of bringing existing structures, such as fences and gates, up to inspection standards.
If the homeowner has pets or children, they should be responsible for keeping them out of harm's way during the construction, so include that in the agreement.
And if an argument comes up about who is responsible for something, you need to have a process in place for how to resolve it. Make sure to cover everything upfront so these issues are few and far between.
Understanding the Complete Swimming Pool Construction Contract

After you create the agreement, it's not enough to just hand it off to the customer and get started. Make sure they fully understand all of the terms and why you have them. That way, they can let you know right away if there's something they want altered.
After the agreement is signed and approved, any changes will add to or nullify the completion time frame. The changes can increase the project's cost and should be paid in full when you both agree on them.
To help you land those pool agreements, use 3D pro design software like Pool Studio that will help clients envision their new outdoor space.