You've talked with your prospect over the phone about what they're looking for with a landscape project. But until you see the actual property, you're pretty much in the dark on where to begin.
Instead of wasting gas driving to your prospect's home beforehand, take advantage of some online landscape design tools. There are a variety of sites and programs to choose from, and you can use these to view aerial and satellite images.
Here are just a few of the benefits of being able to see an aerial image of a site before your first visit:
Allows you to measure the property beforehand with the proper tools
Helps you understand any limitations on the property
Gives you a feel for the client and what they like
Shows clients you prepared for your presentation
Check out these six landscape design tools before you visit your next property.
---


Under the PrecisionHawk umbrella,TerraServer offers billions of satellite images and aerial photos. You can use TerraServer's online tools for viewing properties, mapping, GIS analysis and planning.
It's free to search for images of the property, but if you want to download a larger version of the file without watermarks, you have to pay for it. The resolution is 6 inches per pixel for purchased photos. So, you'll have to pay to use any of the images.
You can buy individual images for different properties, but if you're going to do that regularly, you should probably consider buying a membership.
---


View high-resolution aerial imagery from the cloud-based nearmap, which updates their image library up to six times per year.
This online tool allows you to take digital measurements of your work sites from your desktop. You can also map, measure and monitor the progress of your sites with images, which can come in handy with larger construction projects.
It has measurement tools to calculate the distance, area, radius and elevation. The resolution is 2.8 inches per pixel.
You can try nearmap out with their 30-day trial. After that, the software costs $999 annually per user. They have the best coverage in Australia, but the coverage in the United States is still limited.
---


The go-to online tool for many designers, Google Earth Pro provides business tools in addition to the imagery found in Google Earth. Its resolution is 12 inches per pixel.
This free program allows you to compute distances and areas using measurement tools. You can also print high-resolution images for your presentations, import large vector image files to map GIS data and map addresses with the spreadsheet importer.
Google Earth Pro gives you eyes in the sky to check out all your clients' properties beforehand.
---

Pictometry captures oblique imagery from north, south, east and west directions to provide a 360-degree view of every property. Each pixel is georeferenced, and Pictometry provides images down to 3 inches per pixel.
It also provides street-level imagery, which is one of the newer capabilities of digital imagery. You can assess, zoom in and pan the property, existing structures, road conditions and other features.
Using its Connect web-based platform, you can upload, view and analyze your location-based data against the backdrop of high-quality aerial imagery.
---


EagleView merged with Pictometry in 2013 and offers aerial roof and wall measurement reports.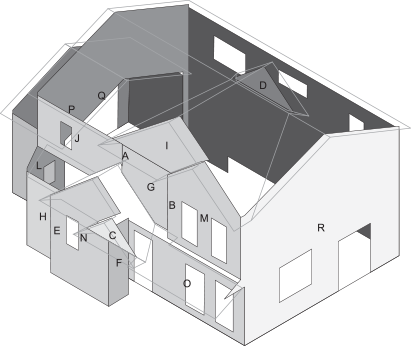 It provides Wall Reports that give you measurements and diagrams of a property's walls, line lengths, doors, window cutouts and the square footage of each wall.
EagleView also delivers the approximate square footage and predominant pitch of a residential roof and up to one detached garage in about an hour. This report includes a high-resolution aerial image of the property, outline of the measured area and a customizable cover page.
There are different price plans for EagleView. For example, the Silver plan includes 250 reports and costs $3,000 a year.
---


Cut out extra work by using software that can show you the property, give you exact measurements and allow you to design using the data.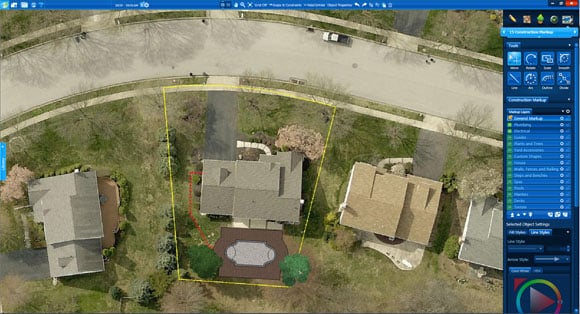 Vip3D landscape design software provides users with accurate aerial images, GIS surveyed terrain data and detailed information from the client's property. With image detail down to 1 inches per pixel, you're able to calculate square footage, assess the outdoor living space and measure the perimeter instantly. The software uses the Pictometry database of aerial imagery, allowing you to seamlessly incorporate and use these images.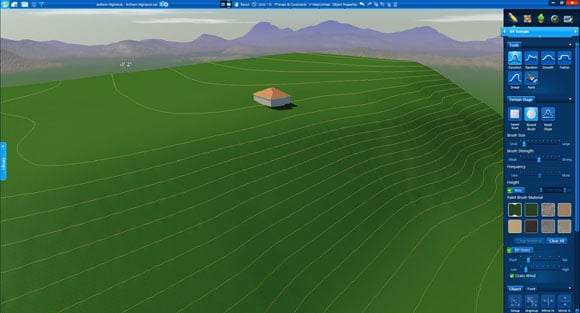 Type in the client's address into the software to access the GIS date. It will also give you five high-resolution images of the site.
See how the software can help you view and measure properties before every stepping foot on them with a free trial.