Summer is prime season for major home improvements. So we're very excited to share with you one of our most exciting updates yet, featuring new tools and new features that will make your designs stand out like never before as you design complete outdoor living spaces for your clients.
Last update, features like Ray Tracing, Dynamic Water, and 3D Grass brought extraordinary depth, color, and movement to your designs. And a wide variety of recently added tools have streamlined the design process: quick-draw ovals and ellipses, easy terrain leveling, and an even wider array of speedy right-click menu options.
Now, with the Summer 2022 update, we're bringing you faster, sleeker, and even more beautiful options—ones that not only amaze your clients but also speed up your design time. From the wide sky above down to the smallest detail in your client's lawn: new house and roof tools, a new sky system, new light systems, and so much more are now here.
Ready to see what's new? Check out the update video (watch this video in full screen mode).
Since our rendering time is now 2X faster, we have for the first time recorded an update video in 60fps for you to enjoy.
Watch video in Full Screen ⬆️
---
Automatic Roof Tools
The House Stage has been completely redesigned, with every detail thoughtfully chosen to help you create a house worthy of being the visual and emotional anchor of your client's outdoor living design. These all-new House and Roof Tools make it quick and easy for you to create your client's home accurately in your design, whether your client's home is modern or traditional.
Want to transform a Hip roof? Now, it takes just a click to turn it into a Dutch Gable, Jerkinhead, Mansard, Gambrel, Butterfly, or more. Plus, Soffits and Ridge Caps are now added automatically to give your design a finished look.
Want multiple roof elevations and rooflines on a single house shape? Now, it's easy to do that and more! Set multiple pitch angles, use the overhang controls to extend the roof beyond the foundation, add a Cantilever, and see beautiful results in no time at all.
How about Dormers? You can add them in just one click. With several types to choose from, it's easy to customize your dormer to be the size you need.
And making changes is easy, too, with the new modification points on the house walls and roofs. Quickly drag a point on a roof to create a covered patio, use a point on the house wall to add a multilevel house shape, or use the Divide Tool to add points to create multiple roof styles on a single house shape.
Visit the Version 3: House and Version 3: Advanced House🏡 help pages to learn more.
---
New Window Controls
A house, of course, wouldn't be complete without beautiful windows. Our expanded Window Tools are here to help you create the precise, detailed styles you need. In just one click, you can add a Surround, Header, and Sill or even apply one of the 37 Profiles from the Library.
---
Vip3D Exclusive: Light Controls
The new Lighting Controls in Vip3D offer you limitless opportunities to create the perfect light settings for your client's design. With the freedom to light each project exactly as you envision it, you can easily customize each light by adjusting the Attenuation, Light Angle, Intensity, Temperature, and Color.
The Point and Spot staging lights even include physically accurate falloff, making your lighting extraordinarily, beautifully realistic.
---
Volumetric Clouds
We love watching the new sky system with its gorgeous Real-Time Volumetric Clouds, and we think you will love it just as much!
These new volumetric clouds aren't just beautiful to watch. They also mean that the sun and moon interact accurately with the clouds. When the clouds diffuse the light from the sun or block it completely, you create a new level of ambiance in your designs, utterly amazing your clients.
Cloud Atmosphere
The new Cloud Atmosphere setting in presentation mode sets the mood by capturing the glowing light of the sun.
---
Real-Time Ambient Occlusion
Real-Time Ambient Occlusion increases depth and realism with soft shadows within shadows, greatly improving the realism of your design.
Plant and Tree Sub-Surface Scattering
We've also added sub-surface scattering to the entire plant and tree library, enhancing the realism. During the day, the sun shines through the leaves and foliage realistically. At night, the leaves illuminate when lit with landscaping lights. When you show your clients your plans, they'll be amazed at the beauty, accuracy, and realism!
---
Plant Editor
A totally new, redefined Plant Editor lets you save custom plant models with unique symbols.

---
Streamlined GIS Aerial Imagery
You'll find improved GIS search results when downloading the addresses and terrain data you need.
And GIS Aerial Images have been integrated with Google Maps. No need to search the geographic coordinates for larger properties—simply move the pin to focus on that area and preview the aerial imagery!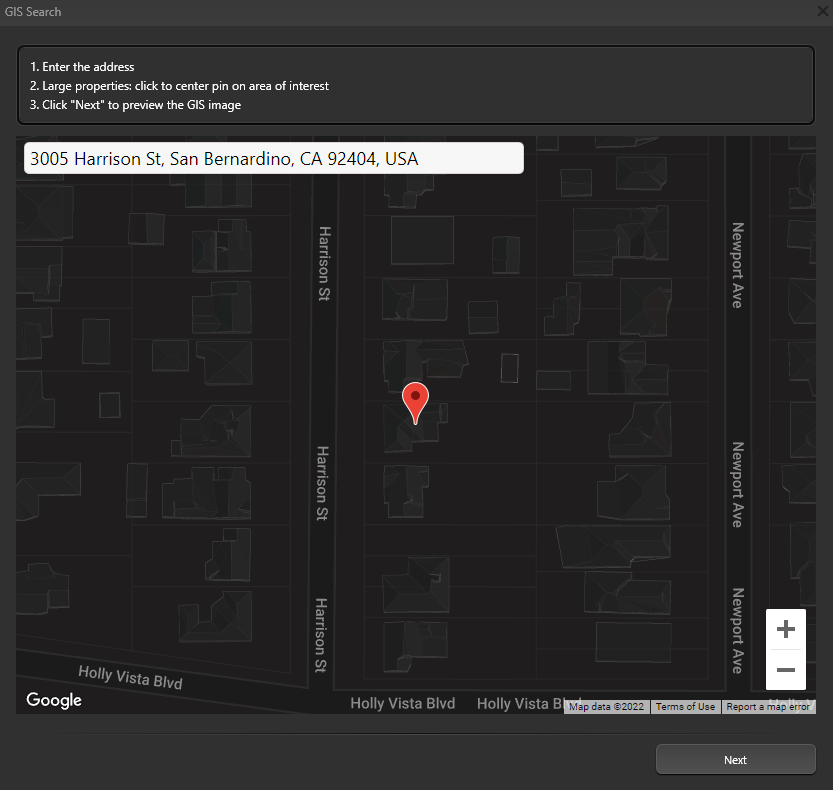 Visit the ✈ GIS: Aerial Imagery Help Page to learn more.
---
Presentation
IMPROVED RENDERING TIME
When you add the new lighting, sky, shadows, and reflections to your next project, this update's significantly improved Rendering Speed means it will take less time to capture these new features in your videos. Plus, if you upload the video to YouTube, the video link will now be included when the upload is confirmed.
IMPROVED REFLECTIONS
Reflections on objects such as metal, granite, and glass are now even more realistic.
Improved 3D Grass
We've also improved the density and placement of 3D Grass. Now, it's easy to apply 3D Grass even more accurately between stepping stones and hardscape pavers.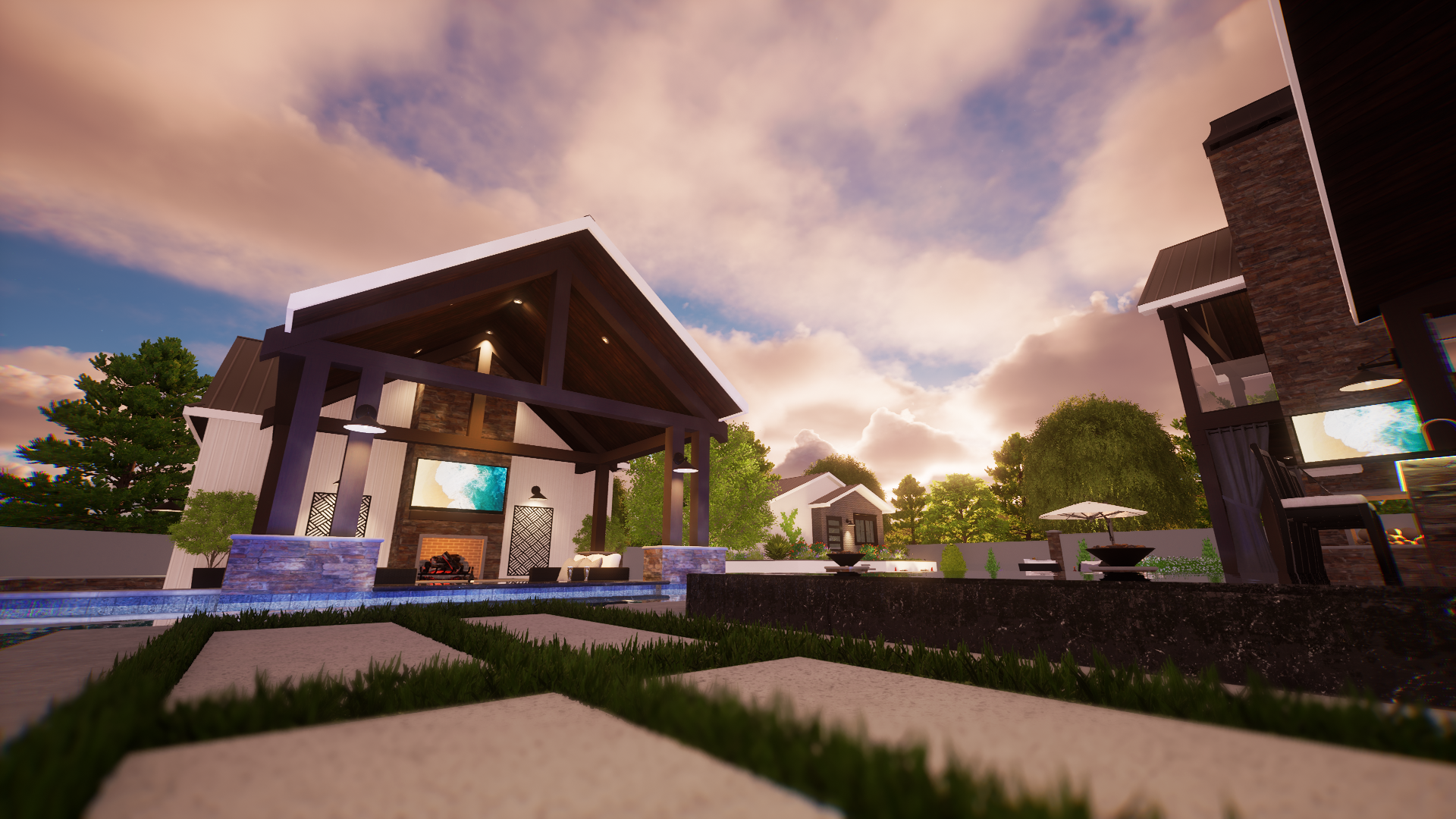 ---
House Decor Library
Complete the house with a wide variety of new options found in House Decor. New modern doors, hardware, gates, and breeze blocks elevate your design.
Doors: 24 Modern 80" H / 14 Modern 80" H with Windows / 4 Barn
Door Hardware: 42 handles, knobs, and pulls
Garage Doors: 18 With Windows and 6 Without Windows
Gates: 11 New Options
Glass and Breeze Blocks

: 24 Options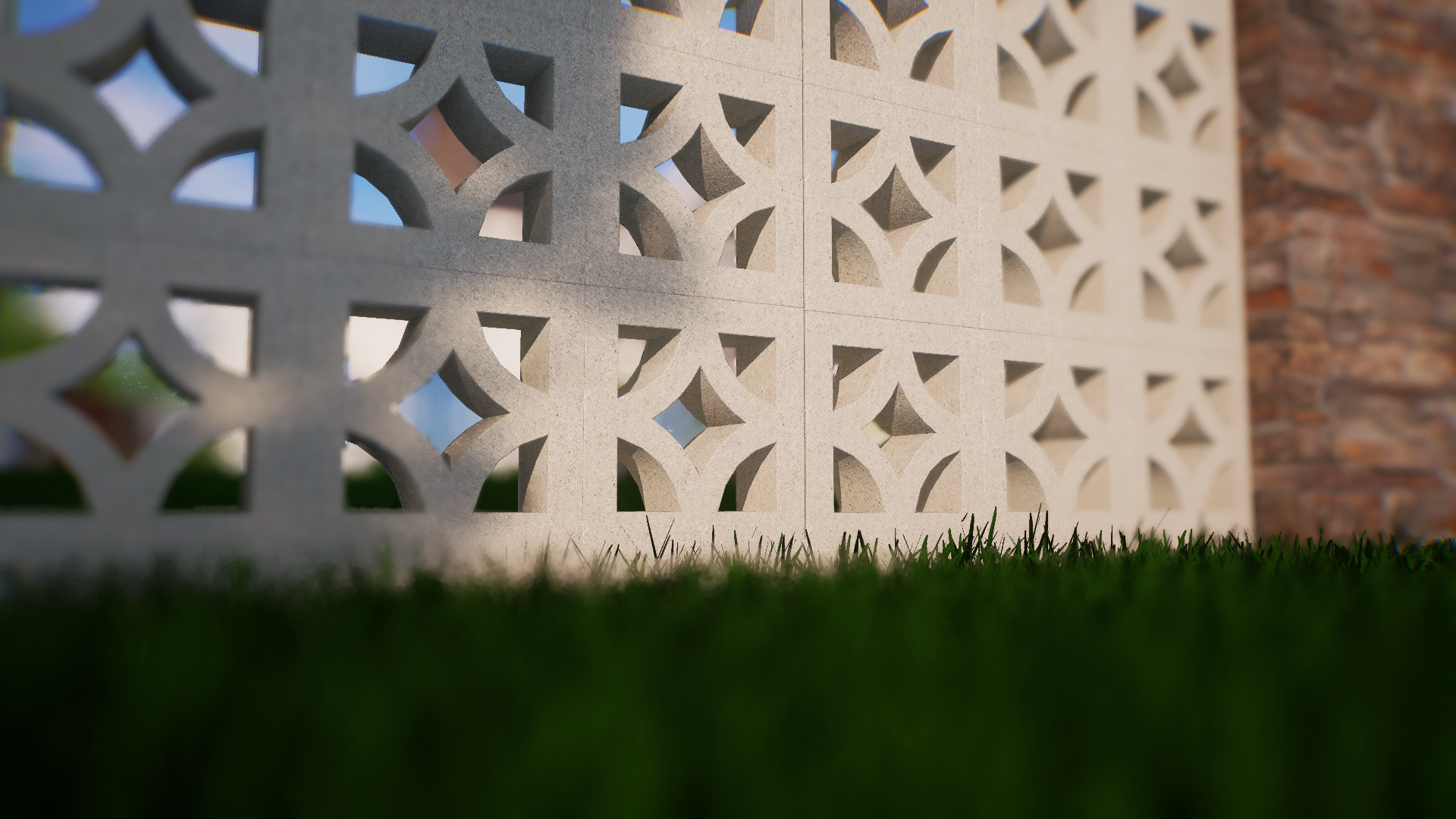 ---
Material Library
You'll find over 100 new material options in the Library. And we've added support to allow all materials to wrap when applied to coping.
Brick: 30 New/Updated Coping Options
Fabric: 40 New/Updated Textiles
Grass: 4 New/Updated Textures
Pavers: 18 New Coping Options
Pavers: 8 Updated Wall Blocks
Roofs: 2 New Polycarbonate Options
Stone: 2 Ledgestone and 2 Stacked Profiles
Tile: 11 Popular 6" x 6" Patterns
Windows: Opaque FX White Glass (great for Custom Shapes and 3D text)
---
Plant and Tree Library
We've added 233 more realistic plant and tree models (each with multiple variations), all ready for you to add and highlight in your projects.
---
Accessory Library
LIBRARY ITEMS
Cushions, Pillows, and Umbrellas: 78 New and Updated Options
Curtains: 24 New Options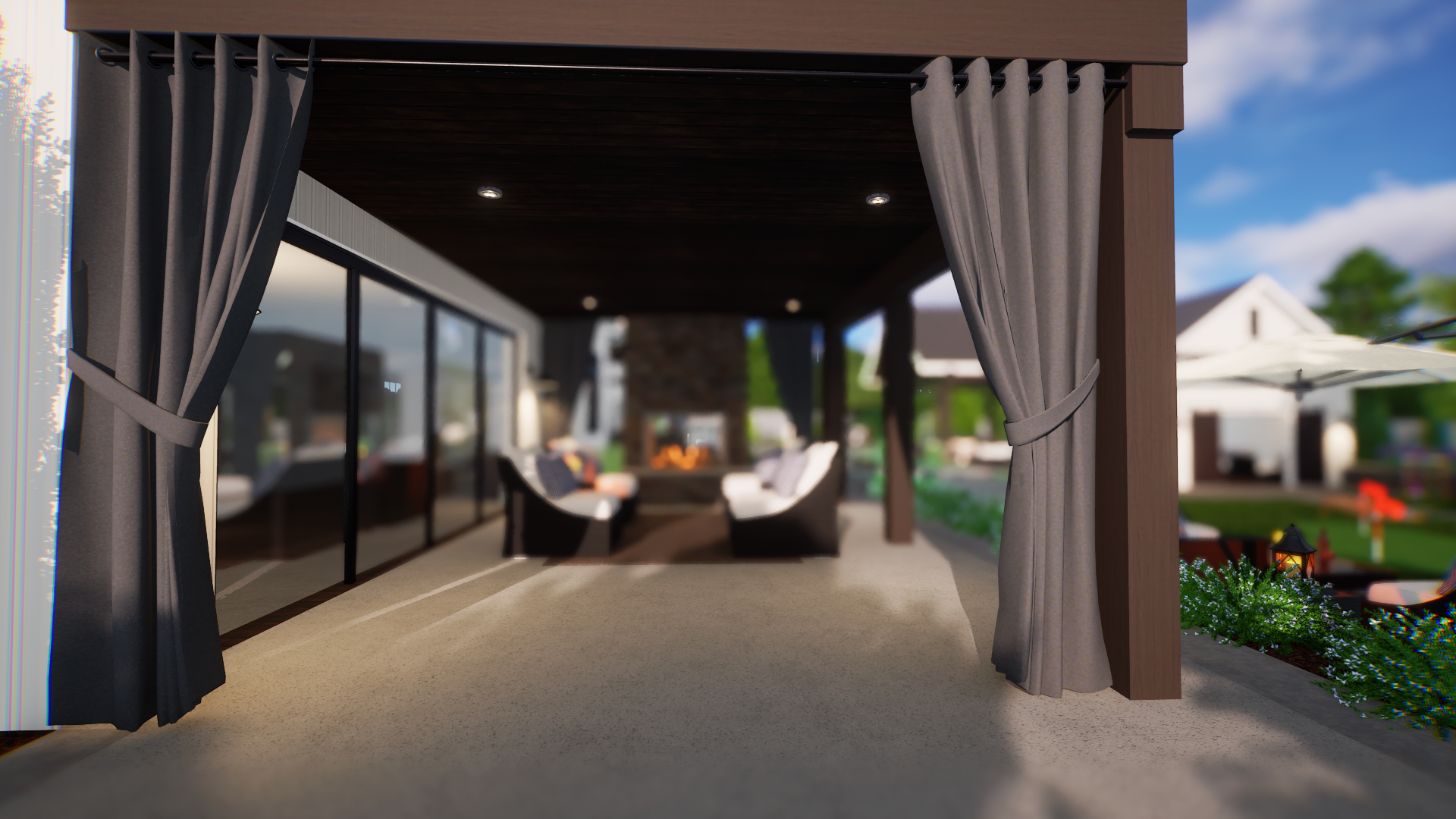 Deck Jets: 8 New Options
Grills: 6 New Closed Options and 2 Kamado Grills
Food: 11 New Items
Mosaics: 15 New Designs
Sports Equipment: Cornhole, Croquet, Frisbee, Surfboards, and Tent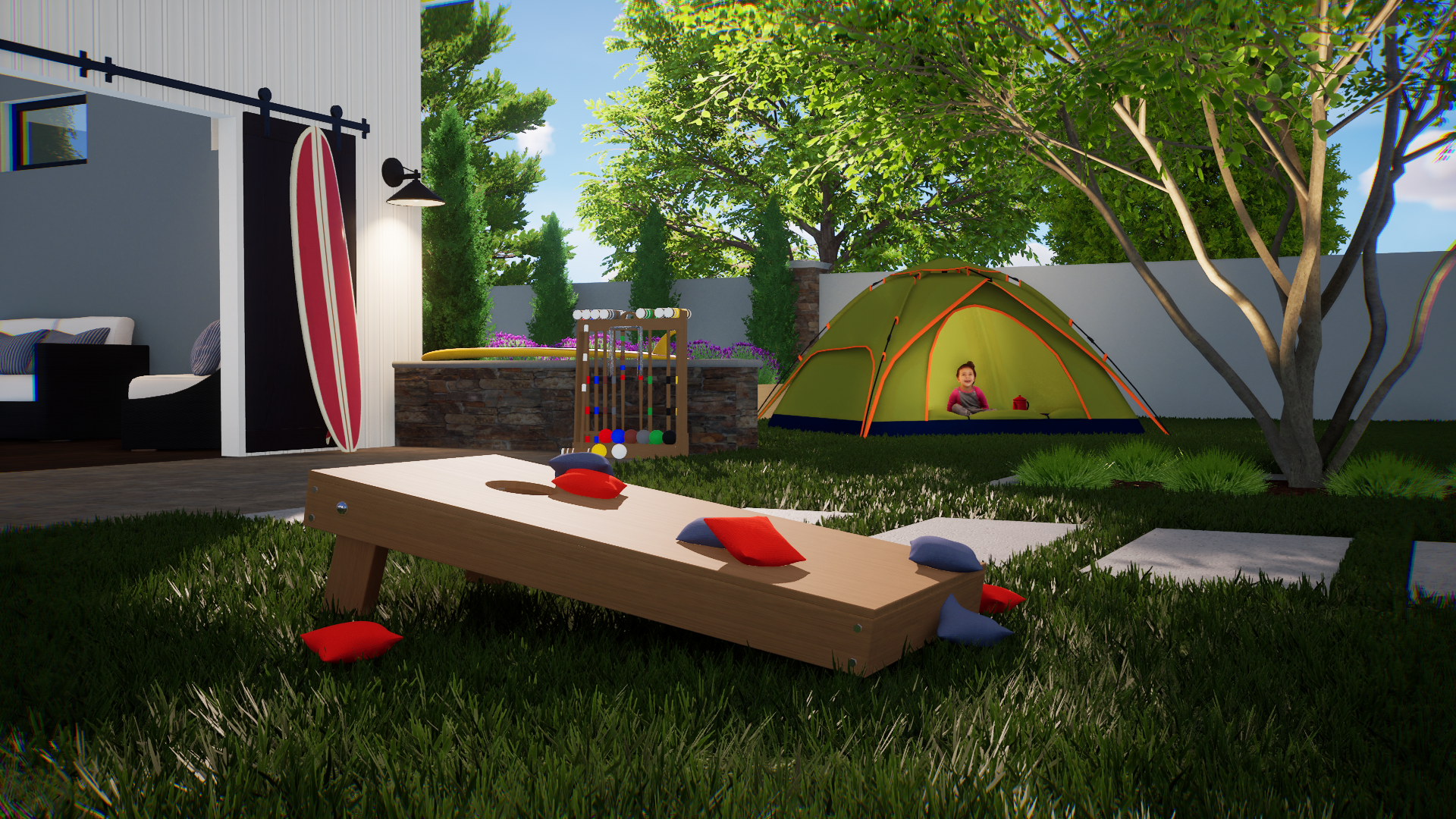 Flagstone: 56 New Options under Rockwork
Wall Panels: 19 New Decorative Options
Water Planes and Puddles
VENDORS
Endless Pools: Releases their Hydrostride Treadmill. The Hydrostride underwater treadmill makes each and every step both gentler and more effective. Tap into that cool, buoyant pool feeling you love in a completely new way. When you combine that pool pleasure with walking or running, you will enjoy the benefits every happy step of the way.
Speck Pumps: Releases their BaduJet Turbo Pro. An intuitive new design allows for a more than three-fold increase in flow over their standard swimjets. Combined with simple underwater push button controls and a quiet, efficient variable speed motor, the BaduJet Turbo Pro takes your swim to the next level.
SR Smith: Releases their Destination Series including the Destination Lounger, Destination Rocking Lounger Chair and R-Series Lounger. Relax and enjoy the pool without a splash. Elegant design and sturdy construction combine to give pool owners the opportunity to upgrade their sun shelf space with ease. The SlideAway Slide combines safety, fun and durability in a slide that can be easily set-up and removed from the deck in just minutes.
---
Enhancements:
Performance: Real-time 3D Speed Improvements
Performance: 2D Background Image Responsiveness
Performance: Optimized geometry calculations for misaligned drawing
Design: Streamlined Undo events
Export: Expanded options export to AutoCAD
Export: PDF Improvements and Enhancements
Export: Program Defaults for New Computer
Library: Improved Thumbnail/Library Loading Speed
Library: Many objects have been remastered with higher detail
(Example: Pool Rails)
Library:

Streamlined interface to save Design and Construction Items.

Library: Expanded texture support for FBX models
Steps & Benches: Improved spacing on Trim Tile
Wood Decks: New Option for Solid Ceiling
Windows: Reset button now resets the size and glass
Materials: Selected Shapes highlight in 2D
Materials: Improved mapping of coping materials on lips
Selection: Shape remains selected when going from Materials and Presentation to Design Stages
Presentation: 2X Faster Video Rendering Speed
Presentation: Type-In value for Camera F-Stop
Presentation: Delete all selected locations at once
Presentation: Improved lighting on Metal
Presentation: Warmer lighting color, brighter shadows
Presentation: Improved Reflections
Presentation: New 15mm lens for photo and video mode
Presentation: More Accurate 18mm lens for photo and video mode
Construction: New Roof Layer
Construction: Plant Legend Optimizations
Construction: Item Legend now includes Visual Features
---
Bug Fixes:
Menus: Pinning open a menu and resizing the Application does not update the pinned menu's position
Camera: Spinning in 3D When Placing Library Items with Copy/Paste
Library: Thumbnails become slivers after searching
Library: Favoriting a saved plant favorites the original plant
Library: Saving an item to the library points to original item in object properties
Windows: Elevation is not retained with Copy/Paste in 2D
Fences: Boards are not rendered completely with wall base fence style
Planters: Do not show on raised hardscapes with pool coping
Ray Tracing: Reflection of Painted Terrain Materials
Ray Tracing: Tiny "seams" on the ground from Painted Terrain
Ray Tracing: Water features not displaying underwater
Construction: Plant legend not retaining names of changed plants
Construction: Tiered spillovers not visible in Page Layout
Construction: Library Items do not remember custom line colors on restart
Smart Data: Saving a custom pump, filter or heater to the library is not included
Callouts: Copy/Paste a shape with callout doesn't sync callout
AutoCAD: Unable to save plant symbols
PDF: Opacity not exporting correctly
Presentation: Sunset color settings now properly save
Presentation: 3D text does not show in camera locations after save
Oculus: Adjusting brightness in Presentation only shows display in one eye
Installation: Improved support for Foreign Languages
Hundreds of minor interface flow enhancements
And hundreds more fixes and small performance enhancements
---
Minor Update 2022.1.1 Fixes:
NEW: Shadow Brightness Slider in Presentation
Plants that appear too bright
Unable to adjust Callout Box Size of Drawn Shapes
Unable to select Terrain lines by Height Label
Arc Tool snapping with Line Snap
3D Grass bunching when raised Hardscape borders lower 3D Grass
Custom Shape scale with Object Info
Crash: Inserting Smart Data Block with Group Header off
Aerator not visible in 3D
Construction: Groups do not remember custom line colors on restart
New Shadow Brightness Slider:
---
Minor Update 2022.1.3:
Improvements
NEW: Option in Hide/Unhide for 2D Interior Wall
NEW: 10 Right Door Handles
NEW: Insert Window button will use the last selected window materials
PDF: Expanded file name options for PDF Export
Houses: Reset values for Mansard, Dutch Gable, and Jerkinhead Roofs.
Houses: Gable created with 2 divide points to support Cantilever set independently
Terrain: More accurate painted materials
Markup: Easier selection of pools and hardscapes
Ray Tracing: Visibility enhancements to Waterfalls and Water Descents
Fixes
Menus: Context menu resetting back to right-click
Menus: Incorrect display for Video Memory
Houses: Doors are not properly cutting through multiple house shapes
Houses: Roof material of Gambrel dormer not aligned
Houses: Shutters do not snap to cantilever walls
Houses: When hiding a dormer, the House Section Hide/Unhide should reflect it
Fences: Unable to click a Post in 2D to select the Fence
Library: Custom plant categories do not appear in dropdown when saving plant
Library: Fiberstars lights do not have light effects
Library: Lights are ON during the day on the first load of file
Library: Restored Pool Studio/Vizterra ability to adjust light intensity with Scale Tool
Materials: Imported Materials are inheriting maps of base material
Materials: Lag going to 2D
Markup: Unable to adjust small measurements to pull away arrows
Markup: Unable to move callout text to another layer
Page Layout: Auto Roof Fill turning on for 2D Views
Page Layout: Editing a symbol in the library is showing incorrectly for groups
Page Layout: Spa step (carve) not visible when adding 2D view
Page Layout: Text near edge of page and borders appears overlapped when edited
Presentation: Improvements when sending images with media viewer
Presentation: Copy/Paste Saved Locations between Photo/Video Storyboards
Presentation: Taking multiple photos causes 3D view to jump between locations
Crash: Editing then undoing measurement text
Crash: Pasting then undoing a Dormer
Crash: Saving Construction Template to Library
Crash: Undoing custom material after deleting the object to which the material was applied
---
Ready for More?
With each and every update—including this one and our upcoming updates—we share exciting, groundbreaking tools and features designed to help you do your best, most creative work.
We are looking forward to seeing the beautiful designs that you create—we're always impressed and inspired by your creativity and ingenuity!