Just because there is a big new movie coming out this week, doesn't mean we're too busy to update Pool Studio, VizTerra, and Vip3D!
Today we're sharing some great updates that will make your designs look amazing — and your life easier. From an improved Construction page layout to new Snaps and Constraints settings, plus new tools that make it easy to give old favorites a refreshed look, this update has it all.
Grab your lightsaber, and watch what's new!
Update 2.150
Material Changes on Library Objects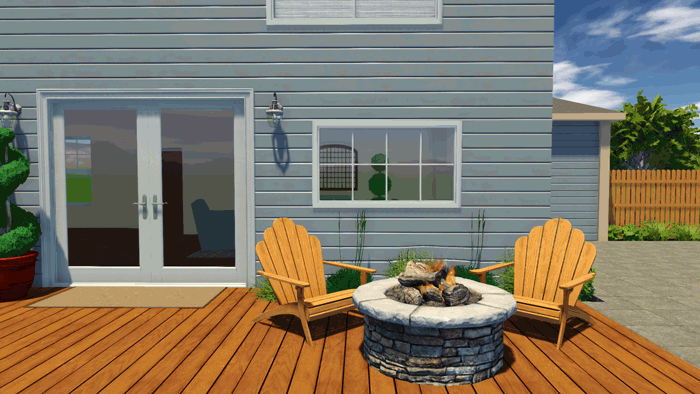 Now apply Materials from the Library on 3D models in the software! Simply select the object in Materials, and apply any material from the library. Give a fresh new look to many favorite items, like fireplaces and french doors.
Door Updates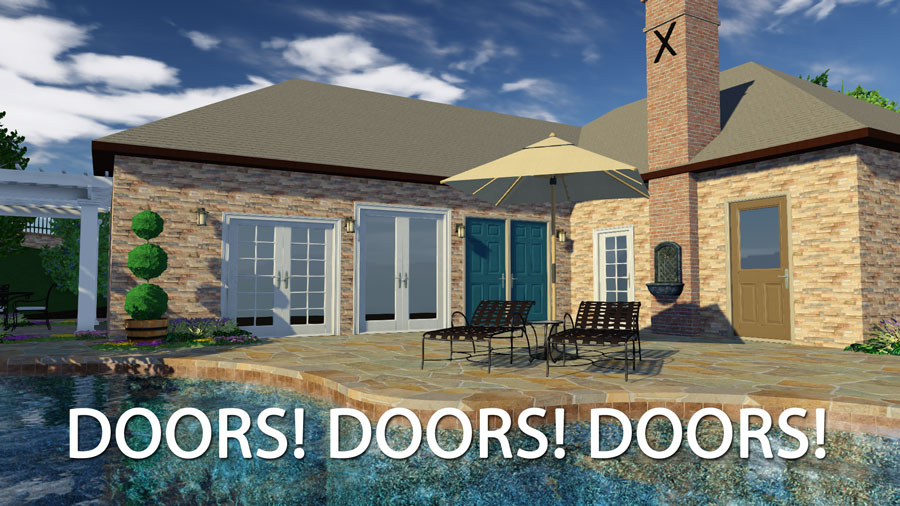 New larger selection of doors!
Garage Doors, 6-panel doors, arch window doors, half-window doors and storm doors have been updated. Now find 80-inch high doors, and notice you can set the 2D symbol to swing inward just like real life!
Since you can now apply any material to any library object, you can apply materials to doors!
Construction: Page Layout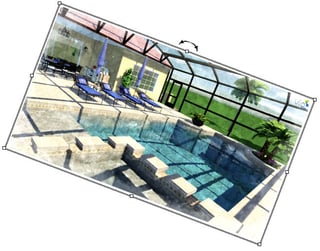 New images now load faster, and more efficiently. Double click on an inserted image to replace it. Now you can rotate, crop, and move points on images. Page Layout can now display Terrain lines and contour slopes for site maps.


Your Life is Now Easier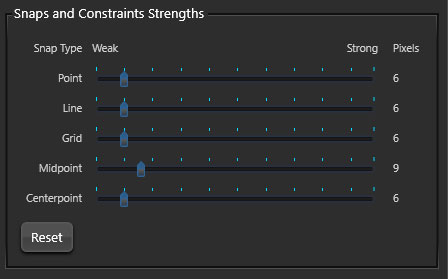 Sometimes your lines aren't sticky enough, or they're too sticky. You can change all that with the New Snaps and Constraints Strength settings in the Configuration Panel.

Your favorites list will now automatically populate when you use an object or material more than 25 times.

Underline Text on the Text and Font tab. Use the new Alignment settings to shift the text left, center and right.
New Vendor Partner!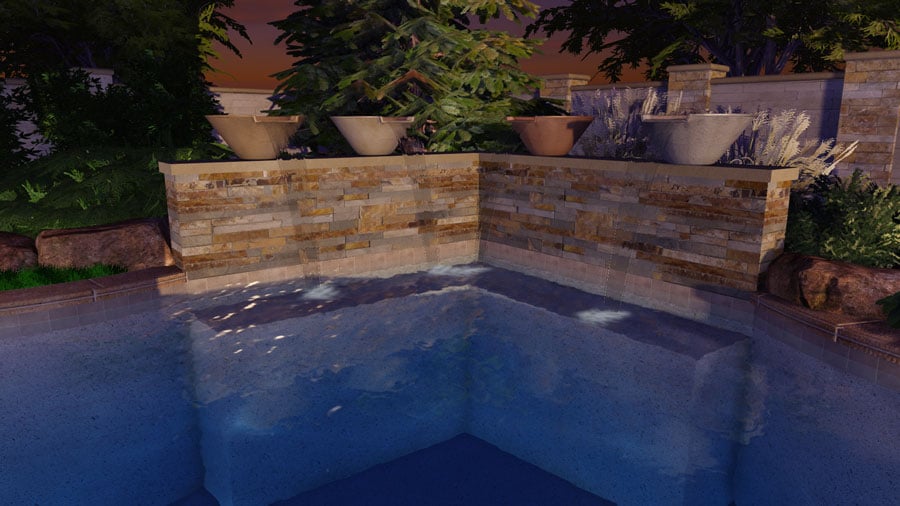 StoneHardscapes adds 20 new ledgestone and paver materials, and 4 FX Water Bowls to the Library. Welcome StoneHardscapes!
New Materials and Objects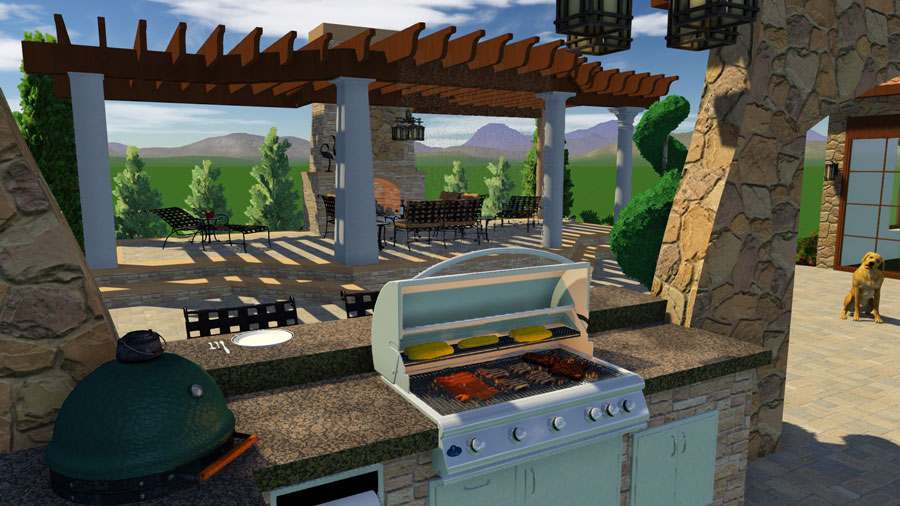 New Grill accessories, and new metal material on all Grill objects
Updated Columns and Banisters
Updated Column Caps
Updated Motion, Recessed, and Spot Lights
Fallen Leaf material
Other Stuff
"Show in Library" button in Object Properties, which shows where you can find your selected Material
Zoom really, really close into your grid (go ahead, try it!)
Vip3D Members can now import from SketchUp 2016
Many useless and overlapping measurements are now automatically hidden
Measurement Tool's measurement will now follow the cursor (YAY!!)
Adjust how shiny . . . shiny objects are
Bounding box around plant symbols are smaller (unless rotated)
Minimized CAD file no longer blocks bottom half of screen
Zooming when editing Legend doesn't make text pop out
Switching between CAD/Background settings no longer breaks alignment
Click and Drag inside of Sound/Text bubbles no longer selects them
Page Layout paper size rounds up decimal value
Text Callout now snaps to grid
Focal Length changes can only be seen in Presentation Mode
Photo/Video Mode now display Focal Length changes correctly
GIS and background can no longer be manipulated when hidden
Arrow keys won't load incorrect Video Mode settings anymore
Scaling candles no longer makes giant flaming pillars of death
Select and drag Measure Guide uses Snaps
Roof settings/corrupt save file issue fixed
Company Logo block now inserts logo automatically
2D Image from Page Layout won't cut off bottom of page
Terrain Contour height values now present for printing
Step Light 3 no longer casts a vertical light
Custom Shapes now line up in 2D
Ready for 2016?
We're super excited by what we have in the works for 2016 — we think you'll love what you're going to see in our spring update! Hit subscribe and you'll get first crack at it.