Winter brought us new walls and fences, plus the awesome new Video Mode. What does our Spring Update bring?
We can't wait to share it with you: starting today, you're going to be able to take advantage of the incredible new features that have been keeping us busy all winter.
Creating better 3D experiences is as important to us as creating amazing designs for your customers is for you, so we've been working on some (seriously amazing) new features that will help you make your designs and presentations the best they can be.
Watch the video overview:
Access the Most Accurate Aerial Images Available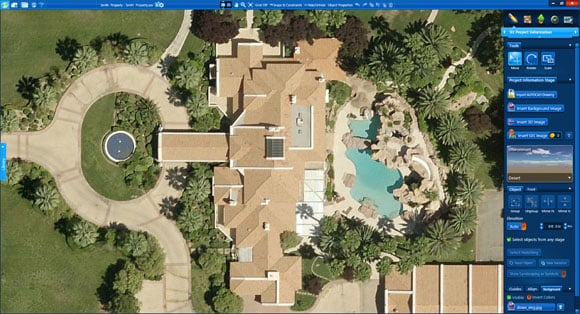 Starting today, you can now design with the highest-resolution aerial imagery available in the United States. In addition to now offering the most accurate aerial imagery, Pool Studio, VizTerra, and VIP Suite will automatically generate 3D terrain based on surveyed elevation data of your client's property. Interested? Click here to see how your workflow will change forever.
Bring Your Videos and Presentations to Life with Amazing New Sound Objects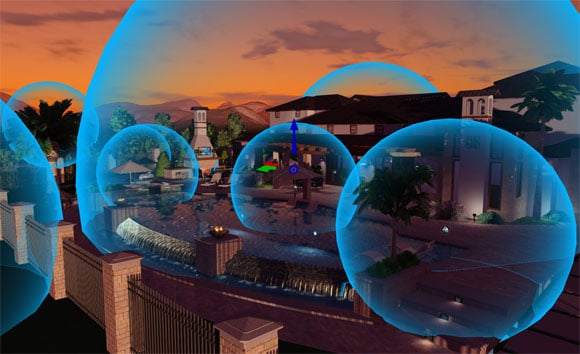 Videos can seem lifeless without sound and music. Now quickly and easily add both directly to your design. We provide great music and sounds that you can use to bring your 3D presentation to life, or you can use your own. You can even record your own voice and give your client a personal tour of their property. Watch a video of the Example Southern Pool with sound:
That's better, right? Click here and discover: 6 new ways sounds will take your presentation to the next level.
Share Your Creations on Social Media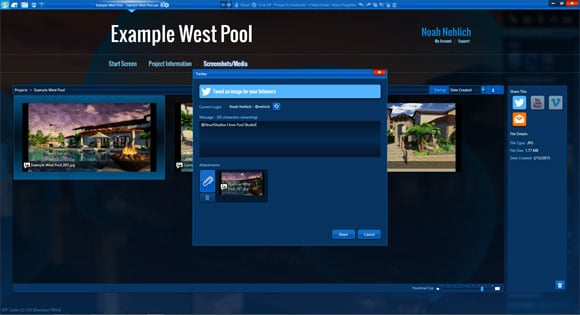 Make an impact on your clients by sharing your images and video directly from Pool Studio, VizTerra, and VIP Suite. Need to email a client? Sent it through Pool Studio or VizTerra. Easy!
Draw Lines Less Than 1"

Get down to the nitty gritty, and draw custom shapes and construction objects less than 1". It's even easy to draw these tiny shapes with the type-in measurement tool.
Create and Save Your Own Custom Plant Symbols (VizTerra and VIP Suite)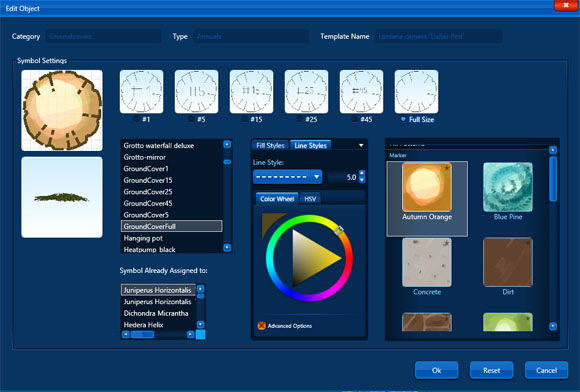 Now VizTerra and VIP Suite Members can draw or import a custom set of symbols for trees. These custom symbols can use our fill patterns and will show in the plant legend (of course!).
See Construction Cleaner Than Ever

Construction plans are now cleaner and crisper than ever, with unnecessary 3D lines now removed from markup. Coping is now both visible and editable.
Check Out More Great Enhancements


Photo Mode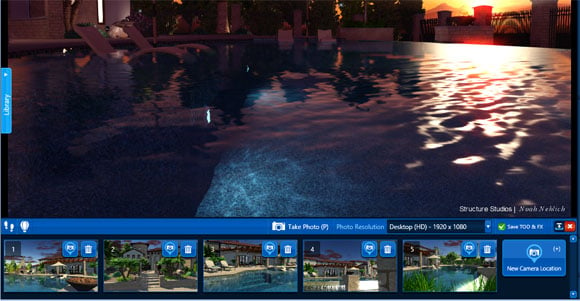 Much easier to use!
Now you can save up to 99 locations
And you can save the time of day and image filter settings unique to each location
Visual Features
Fire is visible through water

Water Features are visible through glass . . . just like real life!

Water Features stop at set value (not like real life)

The sound volume on visual features is adjustable
Construction
See improved lines: coping and raised shapes cut out of each other correctly

Give coping fill patterns

Tab through grouped text (woohoo!)

Add borders for page layout objects (grouped text, 2d view, etc.)

Control line style better

See support for legend fill style and line style

Save fills (works in markup and VT/VIP plant fills)
Bug Fixes/Changes
Planters with arcs can now touch

Removing posts on a fence no longer leaves awkward gaps

Material no longer stretches over spillovers greater than 12"

Creepy black reflections no longer show up in water at night

Is some other software messing with your computer's internet settings? We'll warn you so it doesn't mess with us!

Non-Markup Layers can't be ruined with keyboard shortcuts anymore

Image added to the first point in Video Mode will now label correctly

Photo Taken box won't show up in your video anymore

The Blocks/Pages categories have been properly removed from Construction Markup

We updated hover text! What is that? It's text that hovers!

Camera no longer makes you dizzy when an arrow key is pressed when going to 3D

Radius Measurements no longer covers radius line while drawing

Starting an auto tour underwater no longer causes weird stuff to happen

The office dog, Riley, has learned to roll over!
Coming Soon
Be the first to know about tips, tricks, and software updates