Deciding to start a business can be one of the most exciting — and terrifying — times for any landscape designer.
There are so many unknown factors as you head into this uncharted territory.
Whether you've been thinking about starting a business for a few months or several years, you need to make sure you cover all of your bases to be successful.
Here are six things you need to do before you start your landscape design business.
Earn Your Stripes
Early on, one of the hardest things to achieve is credibility in your community. No one knows who you are or what type of work you produce.
To build a solid reputation, you need to earn a landscape design certificate or have comparable experience from working with another designer. Having both will boost your credibility even more.
Links:
Association of Pofessional Landscape Designers (APLD)
Landscape Contractor Association
Make It Legit
Once you have all of the needed experience, get all of your legal ducks in a row to protect yourself and also build trust within your community.
Do your research to see make sure you acquire all of the required permits, licenses and insurances. Visit your local town hall to register you business and see what else is required to legally start a business.
You also need to create solid contracts for when you start bringing in customers. A good contract will help protect you from liability issues and make sure both you and the client agree on the terms of the project.
Some basics to include in all of your contacts are the names of people involved, cost, services being offered, deadlines and how disputes will be handled. Have a legal expert review your contract template to make sure it will stand up in court if there are ever issues.
Build a Solid Foundation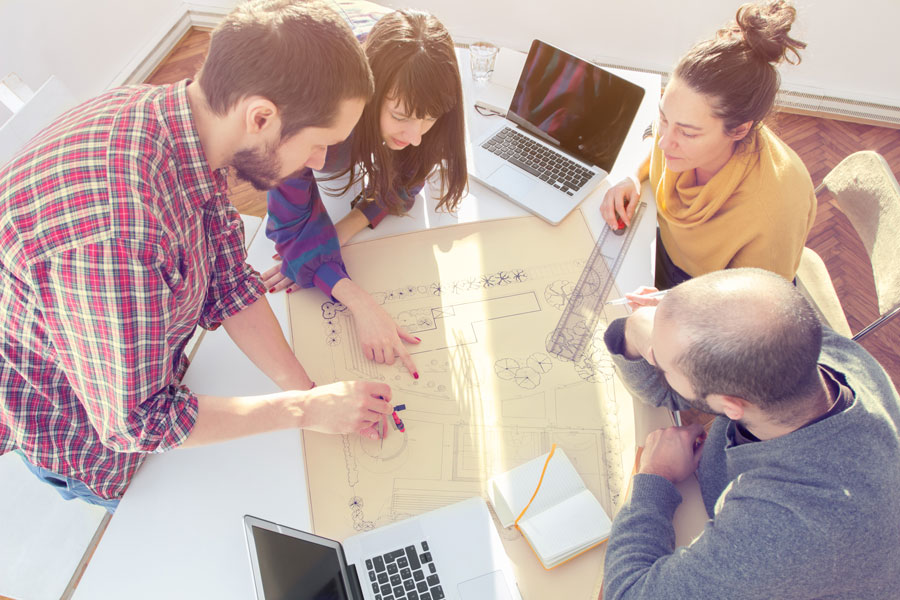 Every small business needs a plan on where they're going and how they will get there.
Create a plan that addresses and covers every aspect of your new company. Here are a few things to think about:
What is your plan for handling cash flow?

What are your company goals for growth?

How will you market your services?

Do you have the capital to invest in the equipment you need?

How will you transport your equipment? Do you have a truck and trailer?

How will you track all of your leads and sales?
If business matters aren't really your forte, use resources like the U.S. Small Business Administration (SBA) website. The site offers free information on how to create an executive summary, company description, organization plan, financial projects, market analysis and more.
Spread the Word
To break into the market, you need to have a marketing strategy that outlines exactly what you plan to do. You need to think about how you will penetrate the market and then grow.
Think of ways to reach prospects, such as social media, postcards, ads and other mediums. You want to find different ways to get your name out to the community.
It may seem like a big undertaking when you're first starting out, but create a website as soon as possible — even if it's just a basic, free design. Having a site will give you more credibility and help you show up in local searches.
Part of your marketing strategy should also include your sales plans. Find a CRM that will help you manage all of your prospects.
Links:
Use Instagram
Use Houzz
Use Other Social Media
Ask the Pros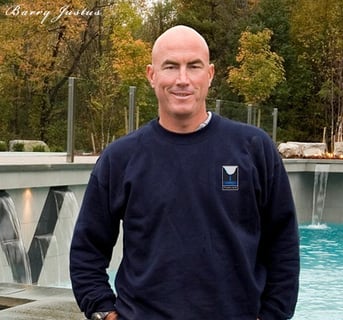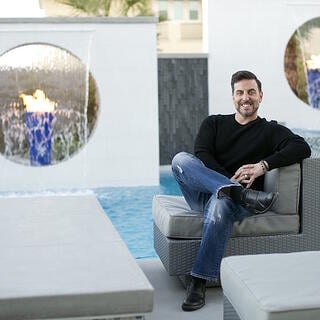 You might be a one-man show starting out, but that doesn't mean you can't turn to other professionals for guidance.
Visit local nurseries and talk with landscape contractors to start building those relationships.
They may be able to offer advice, as well as potential prospects. Once you've built some repertoire with them, they may even recommend you to their clients or give out your business card to those interested in finding a designer.
Beyond the landscape industry, it's also important to find an attorney and accountant you can trust. They will be to answer all of your questions about taxes, payroll and legal issues, taking that stress off of you.
Invest in Design Software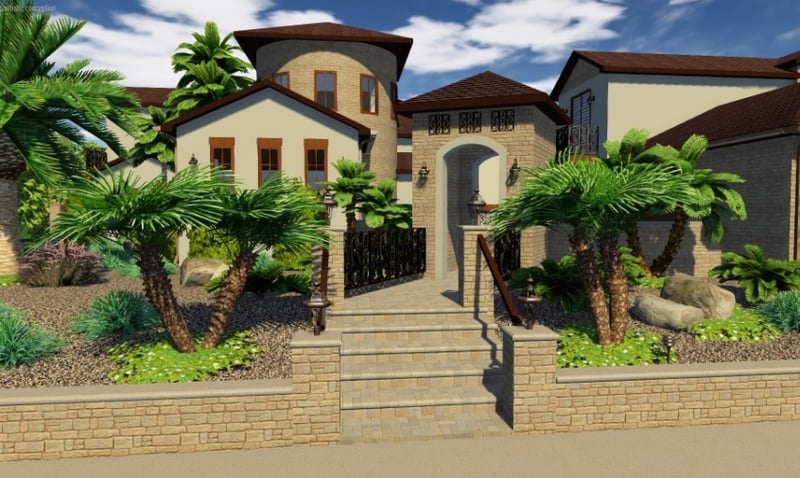 You can have everything else in place, but if you can't produce quality designs that sell, you're going to be out of business quick.
Find landscape design software that will meet all of your presentation, construction and business needs. You also want the software to wow clients — that's really the main goal — and having the capabilities to create 3D designs and videos can help you do that.
Beyond the software's capabilities and tools, you should also look for one that comes with good support. Being able to not only get technical help with using the software but also bouncing ideas off of other designers is invaluable.
Our Vip3D landscape and pool design software gives you the tools you need to start up and streamline your business.
You can search through our extensive library for materials, plants and templates to incorporate into your designs. And when you're ready to present the design to a prospect, you can walk them through the 3D rendering or even a video of their space. It will help them feel like they are already there.